New York, known for its bustling city life, iconic Statue of Liberty, and Times Square, also boasts some of the best vineyards in the country. That's right! Nestled among rolling hills and along scenic coastlines, you'll find an array of award-winning wine producers that are sure to delight your taste buds. So if you're a wine lover looking for your next adventure or simply someone who enjoys beautiful landscapes coupled with fantastic food and drink – New York's vineyards might just be your perfect getaway.
Venture out into the Hudson Valley where you can sip on world-class Cabernet Franc while enjoying jaw-dropping views of mountains and rivers. Or perhaps take a trip to Long Island, home to more than 60 vineyards offering everything from Merlot to Chardonnay. And let's not forget about Finger Lakes region with its Riesling—rated as some of the finest in the world!
So pack up your picnic basket, grab those sunglasses and prepare yourself for an unforgettable journey through some of New York's best vineyards. Trust me, they're worth every sip!
Exploring New York's Wine Country
Ever dreamt of sipping on some exquisite wines while soaking in the picturesque views? Welcome to New York's wine country! Here, you'll find a perfect blend of old-world charm and contemporary winemaking techniques. With over 400 vineyards scattered across the state, there's a spot that fits your taste.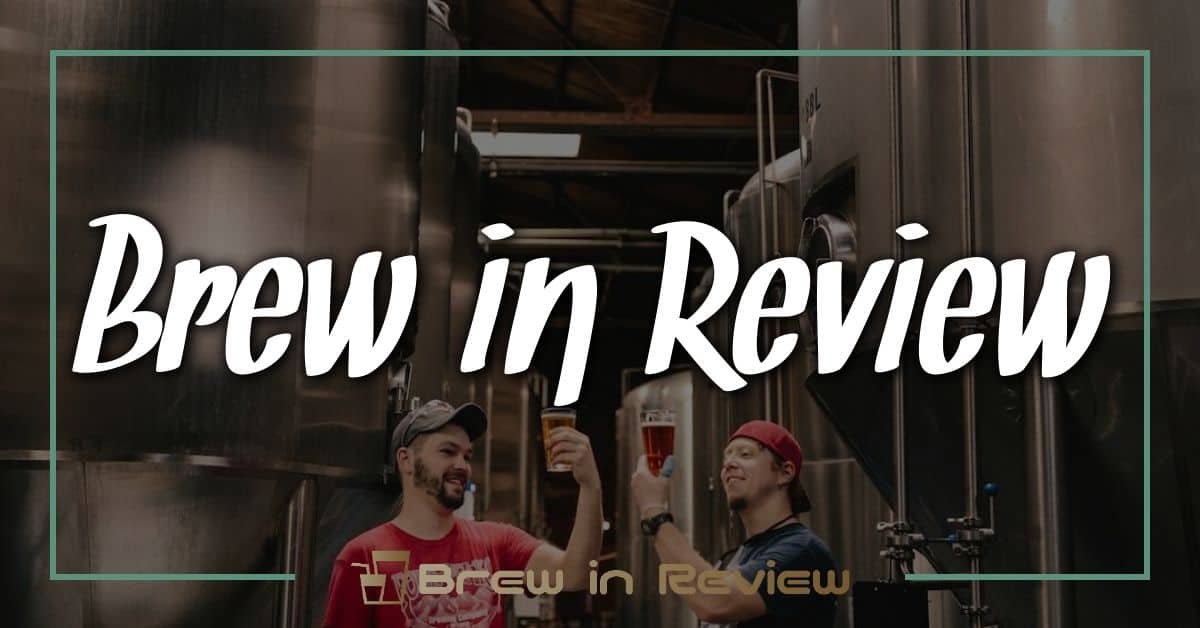 A trip to Long Island should be at the top of your list. It's home to nearly 60 vineyards producing world-class wines from Merlot, Chardonnay, and Cabernet Sauvignon grapes. One standout is Bedell Cellars which has been creating award-winning wines for over four decades. They've got some serious accolades under their belt too!
Let's not ignore the Finger Lakes region either. It's famed for its cool-climate Rieslings – they're crisp, refreshing, and an absolute must-try! The area boasts around 100 wineries nestled between serene lakes and rolling hills. Dr. Konstantin Frank Winery stands out with its variety of European style wines.
Heading upstate? Hudson Valley beckons you with its historic wineries like Brotherhood Winery – America's oldest operating winery since 1839! They offer an array of classic varietals including Pinot Noir and Baco Noir.
For those who fancy something different, Niagara Escarpment offers ice-wine – a sweet dessert wine created from grapes naturally frozen on the vine.
Here's a quick glance at these regions:
| Region | Notable Vineyards | Specialties |
| --- | --- | --- |
| Long Island | Bedell Cellars | Merlot, Chardonnay |
| Finger Lakes | Dr. Konstantin Frank Winery | Cool-climate Rieslings |
| Hudson Valley | Brotherhood Winery | Pinot Noir |
| Niagara Escarpment | | Ice-Wine |
Remember folks,
Always check if reservations are needed before visiting.
Keep your palate open for new experiences.
Most importantly – drink responsibly!
Now that we've whetted your appetite let's continue our journey through these spectacular vineyards…
Top Vineyards in the Finger Lakes Region
Pull out your wine glasses, folks! We're about to embark on a journey through some of the top vineyards nestled within the beautiful Finger Lakes region of New York. This place is a hidden gem for wine lovers and filled with picturesque landscapes as far as the eye can see. But let's not get lost in its beauty alone – after all, we're here for the grapevines!
First stop on our list is Dr. Konstantin Frank Winery. Yes, it's named after a real doctor who believed that European vines could survive harsh winters. And boy, was he right! This vineyard has been producing award-winning wines since 1962 and it's famous for their Riesling and Pinot Noir.
Next up is Hermann J. Wiemer Vineyard which holds an excellent reputation across the nation for its high-quality wines. They've got exceptional Rieslings that are sure to make your palate dance with delight.
You wouldn't want to miss out on Ravines Wine Cellars either! Known for their dry wines showcasing bright acidity and minerality, they've made quite a name for themselves among wine enthusiasts worldwide.
And have you heard of Forge Cellars? It's a small cooperative winery where three partners come together to produce memorable cool-climate wines focusing on quality over quantity.
Dr. Konstantin Frank Winery – Award-winning winery since 1962
Hermann J. Wiemer Vineyard – Nationally recognized high-quality wines
Ravines Wine Cellars – Famous for dry wines with bright acidity
Forge Cellars – Small cooperative winery focused on quality
Remember, this isn't just about tasting fantastic wines but also creating unforgettable memories amid stunning scapes of green hills and clear blue lakes while sipping away at these vineyards' offerings.
Keep in mind though: no matter how many glasses you end up enjoying, always drink responsibly!
Exceptional Wineries in the Hudson Valley
You don't have to fly across the country to Napa to enjoy world-class wines. Surprisingly, some of America's best vineyards are tucked away right here in New York's scenic Hudson Valley. Let's uncork this region and explore some truly exceptional wineries.
First stop on our tour is Brotherhood, America's oldest winery established back in 1839. It's known for its wide range of award-winning wines, from classic reds and whites to unique dessert wines. You'll love walking through their historic cellars and enjoying a tasting session in their charming courtyard.
But you're not limited to just one! Millbrook Vineyards & Winery is another must-visit spot. Nestled in the lush rolling hills of Dutchess County, it offers stunning views along with a variety of handcrafted wines that speak volumes about the area's terroir. Their signature Tocai Friulano is something you won't want to miss!
Let's not forget about Whitecliff Vineyard – an eco-conscious winery with over 20 varieties grown sustainably on their land. They've earned quite a reputation for their crisp Chardonnay and elegant Cabernet Franc, but it's their awe-inspiring views of the Shawangunk Mountains that really steal the show.
Finally, we'd be remiss if we didn't mention Benmarl Winery, situated on 37 acres overlooking the majestic Hudson River. This boutique-style winery prides itself on creating small batches of high-quality wine using traditional methods.
Brotherhood – Est: 1839
Millbrook Vineyards & Winery – Signature Wine: Tocai Friulano
Whitecliff Vineyard – Known For: Sustainability efforts
Benmarl Winery – Unique Feature: Overlooks Hudson River
So there you have it! A snapshot into why Hudson Valley is quickly becoming a favorite among wine lovers near and far.
High-Quality Wines from Long Island Vineyards
Ever dreamt of tasting the finest wines? Look no further than Long Island vineyards. This region is home to some of New York's most exquisite wines, known for their rich flavors and high-quality grapes. It's a true paradise for wine enthusiasts.
Step into any vineyard here, and you'll be welcomed by rows upon rows of grapevines stretching as far as the eye can see. The island's unique climate and soil composition create an ideal environment for growing a variety of grapes that make supremely delicious wines.
Now, let's talk about a few standout vineyards on Long Island:
Paumanok Vineyards: Established in 1983, Paumanok has been consistently producing award-winning wines. Their minimalist approach lets nature do its magic, leading to wines that reflect the land they come from.
Bedell Cellars: A pioneer in sustainable farming, Bedell Cellars is another gem on Long Island. They're renowned for their expressive and diverse range of wines.
Wölffer Estate Vineyard: This family-owned winery is famed for its rosé wine but don't miss out on their delightful whites and reds!
Check out these statistics about the annual production at these vineyards:
| Vineyard | Annual Production (in cases) |
| --- | --- |
| Paumanok Vineyards | 12,000 |
| Bedell Cellars | 10,000 |
| Wölffer Estate Vineyard | 15,000 |
Next time you're planning a trip to New York or simply looking to explore new tastes in wine – remember Long Island! It offers not just great-tasting wine but also beautiful landscapes that are sure to impress even the most discerning traveler. So go ahead – take your palate on an unforgettable journey through the vineyards of Long Island!
Tasting Experiences at Best New York Vineyards
So, you're curious about the best tasting experiences in New York vineyards? You're not alone! Many wine enthusiasts are drawn to the Empire State's wineries for their unique blends and stunning locations. Let's dive deeper into what makes these tastings so special.
Bedell Cellars on Long Island is a must-visit destination. Here, you can sample award-winning wines while enjoying beautiful views of lush vineyards and expansive skies. Their tastings offer an educational aspect too – they'll teach you all about the wine-making process!
Next up, we have Brotherhood Winery — America's oldest winery located in Washingtonville, New York. They offer a delightful selection of reds and whites that will satisfy even the pickiest palate. Don't forget to take a guided tour through their historic cellars!
Over in Finger Lakes region, Dr. Konstantin Frank Winery is another gem you shouldn't miss out on. Not only do they offer tastings of their brilliant vinifera wines but also give visitors a chance to learn about four generations of winemaking history.
And then there's Wolffer Estate Vineyard nestled charmingly in Sagaponack, NY provides an unforgettable experience with its elegant rosés and breathtaking scenery.
Finally, let's not forget about Millbrook Vineyards & Winery located in Hudson Valley which offers tours and tastings year-round showcasing their handcrafted wines made from estate-grown grapes.
Here are your key takeaways:
Bedell Cellars offers educational wine tasting experiences.
Brotherhood Winery boasts an impressive array of white and red wines.
At Dr. Konstantin Frank Winery, visitors get to learn about multiple generations of winemaking tradition.
Wolffer Estate Vineyard is famous for its sophisticated rosés.
Millbrook Vineyards & Winery allows guests to sample wines made from estate-grown grapes all year round.
Remember folks: it's not just about sipping some fantastic wine – it's also about appreciating the artistry behind each bottle! So buckle up your taste buds for some serious delicacy as you explore these top-rated vineyards!
Sustainable Practices of New York's Top Vineyards
Jumping right in, let's talk about how some of New York's top vineyards are leading the way in sustainable wine production. From water conservation to solar energy, these eco-friendly practices are helping to preserve our planet while producing high-quality wines.
One stellar example is Bedell Cellars. They're a pioneer when it comes to sustainable farming on Long Island. For over three decades now, they've been implementing organic farming techniques and using natural pest management practices that respect biodiversity. It's their belief that healthier vineyards produce superior grapes, and ultimately, better wine.
Another one of our green heroes is Shinn Estate Vineyards. They've taken sustainability to heart with their use of organic and biodynamic farming methods which help maintain soil health and balance within the vineyard's ecosystem. What's more, they've installed solar panels across their property as a source of renewable energy.
On the other side of the state in Finger Lakes region, you'll find Silver Thread Vineyard making strides with its green initiatives. Their commitment starts from ground up – literally! The vineyard has practiced organic viticulture since its inception – no synthetic fertilizers or pesticides here! In addition to this, they also minimize waste by reusing grape skins and stems as compost for their vines.
But that's not all folks; there are many other wineries across New York taking steps towards sustainability:
Millbrook Vineyards & Winery uses cover crops between vine rows to improve soil health.
Hermann J. Wiemer Vineyard captures rainwater for irrigation purposes.
Ravines Wine Cellars uses geothermal heating and cooling systems for their winemaking facilities.
In short, it's clear that sustainability is at the forefront for many top New York vineyards – an initiative we can all raise a glass to!
Pairing Food and Wine at New York Wineries
Who doesn't love a good wine and food pairing? It's like music to your taste buds! When you're exploring the top vineyards in New York, don't forget to take advantage of their food pairing experiences. You'll find wineries that not only offer tasting tours but also provide expert advice on matching their wines with mouth-watering dishes.
Take Brotherhood Winery, for instance. They're America's oldest winery, and they've got this thing down to an art. Their Riesling pairs exquisitely with spicy Asian cuisine or smoked meats. Try it out, you won't be disappointed! And then there's Red Hook Winery in Brooklyn, where you can enjoy a locally sourced cheese platter alongside their fresh whites or bold reds.
Now let's talk facts: according to a study conducted by Sonoma State University, 60% of regular wine consumers consider the compatibility of wine and food when choosing what to drink. Let that sink in for a moment…that's more than half!
Just imagine biting into some creamy camembert cheese while sipping on Crispin Hill Vineyard's Viognier. Or how about enjoying some freshly caught Long Island oysters accompanied by Wolffer Estate Vineyard's dry Rosé? Sounds divine, doesn't it?
Here are some favorite pairings from local experts:
Bedell Cellars: Their Merlot is perfect with duck confit.
Raphael Vineyards: Pair their Sauvignon Blanc with goat cheese.
Paumanok Vineyards: Try their Chenin Blanc with scallops.
So remember folks: when touring these amazing New York vineyards, don't just taste the wine – devour the experience! With so many flavors waiting for you at every turn (and pour), why wouldn't you want to make the most of it?
Conclusions: Choosing Your Perfect New York Vineyard Visit
So, you've made it this far and you're probably bursting with anticipation to explore some of the best vineyards in New York. But hold your horses! Before you make a beeline for the wine country, let's put things into perspective.
You might be thinking, "There are so many options, how do I choose?" Well, that depends on what you're after. Are you looking for an intimate experience at a family-run vineyard? Or perhaps a grand tour through one of the larger establishments with sweeping views? It's all about finding what suits your taste and style.
Remember that each vineyard has its unique charm. Some wineries have stunning architecture and breathtaking landscapes while others offer exceptional culinary experiences paired with their wines. You'll also find locations that host live music or art events—perfect if you're seeking more than just wine tasting.
It's crucial to do some research before your visit. Check out the websites of potential spots and read reviews from other visitors. This should give you a good sense of what to expect.
Here's another tip – don't try to cram too many visits into one day. Enjoying wine is about taking it slow, savoring each sip and appreciating the nuances in flavor profiles.
And finally – remember that there's no 'one size fits all' when it comes to choosing your perfect New York vineyard outing. The beauty lies in exploring different places until you find ones that resonate with your palate and personality.
Here's hoping this guide helps you navigate through New York's rich viticultural terrain! Happy wine-tasting!
Research before visiting
Don't rush it; take time to enjoy each location
Find a place that resonates with your individual preference