If you're a wine enthusiast looking to explore some off-the-beaten-path vineyards, look no further than the hidden gems of North Dakota. North Dakota, often overlooked in favor of its more famous wine-producing counterparts, is home to a handful of truly delightful vineyards that are well worth your time.
From the rolling hills of Red Trail Vineyard to the sprawling acres of Pointe of View Winery, it's clear there's something special brewing (or should we say fermenting) in this part of the country. You'll find each vineyard has a unique story to tell and an array of delicious wines just waiting for you to discover.
So why not plan a trip? Pack up your suitcase, grab your favorite wine tasting notebook and get ready for an unforgettable journey through North Dakota's best vineyards. Trust us, you won't be disappointed!
Exploring North Dakota's Wine Scene
Say goodbye to the notion that you've got to jet off to California or Italy for a top-notch wine tasting experience. You'll be pleasantly surprised by what North Dakota's vineyards have on offer.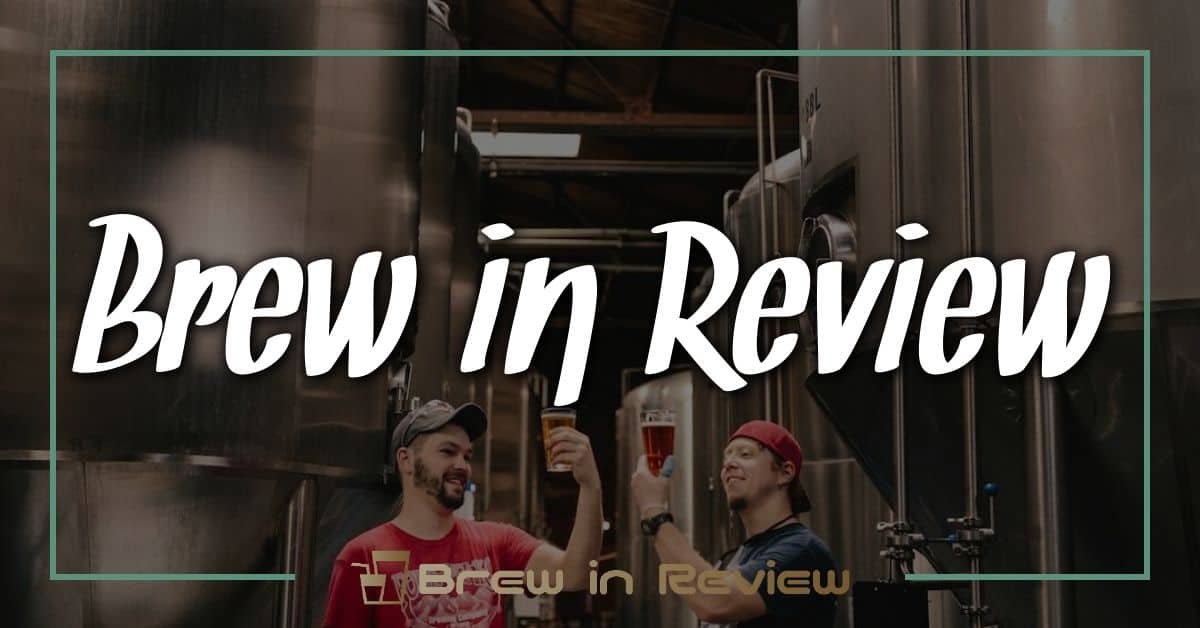 First off, let's talk numbers. Believe it or not, this northern state is home to more than 12 commercial wineries! Each one boasts unique flavors and blends that will make any wine lover swoon.
Here are some of the most popular ones:
Red Trail Vineyard: Known for its hearty grapes which produce rich and full-bodied red wines.
Maple River Winery: Famous for their fruit wines made from local apples, apricots, and plums.
Pointe of View Winery: Holds bragging rights as North Dakota's first winery; they're not afraid to experiment with their blends!
Not only are these wineries making waves in the local scene but they're also earning recognition on the national stage. For instance, did you know Maple River Winery bagged a silver medal at the San Francisco Chronicle Wine Competition? Now that's something worth raising your glass to!
But hey, don't take my word for it! Pack your picnic basket, round up your friends and head out on an unforgettable journey through North Dakota's scenic wine trail. Be sure to indulge in some grape stomping during harvest season – it's quite the spectacle!
Take note though: while every effort has been made to ensure accuracy, always check with individual wineries before planning your visit – hours can change with seasons or due to special events.
So there you have it – everything you need to dive into North Dakota's exciting wine scene. It might be lesser-known compared to other states', but trust me – once you get a taste of what they've got brewing (or should I say fermenting?), you'll be hooked! Happy exploring!
Vineyard Criteria: What Makes One 'The Best'
Ever wondered what makes a vineyard rise above the rest? It's not just about location. Sure, North Dakota isn't typically the first place that pops into your mind when you think of wine country. But don't let that fool you, friend. There are some truly stellar vineyards in this part of the world and here's how they're making their mark.
First off, it's all about the grapes! The best vineyards focus on quality over quantity. They carefully select grape varieties that thrive in North Dakota's unique climate and soil conditions. Some popular choices include Frontenac, Marquette, and La Crescent – hardy grapes that withstand cold winters well.
Next up is sustainable farming practices. More and more vineyards are turning to organic methods, reducing their use of chemicals and working to create healthier soils. A great example would be Red Trail Vineyard in Buffalo which has been using natural pest management since its inception.
Then we have innovation in wine-making techniques. From traditional aging in oak barrels to modern stainless steel fermentation tanks, each decision impacts the taste profile of the wine produced. Pointe of View Winery in Burlington for instance is known for experimenting with different techniques to produce an array of unique wines.
Lastly but definitely not least is passion – a key ingredient you can't measure but one which shines through nonetheless! This comes from dedicated owners who work tirelessly come rain or shine (or snow!). They're often seen leading tours themselves or busy at work on their land because they love what they do!
So there you have it! These are some factors that help distinguish 'the best' vineyards from good ones:
Choice of grape varieties
Sustainable farming practices
Innovative winemaking techniques
Passionate owners
Who knew North Dakota had so much to offer when it came to wine? Now you'll know exactly what criteria to look out for during your next visit!
Top Vineyards in North Dakota
So you're seeking the best vineyard experiences in North Dakota? Look no further! We've got a lineup of some of the top wineries that'll delight your senses and introduce you to the unique flavors this region has to offer.
First off, let's talk about Red Trail Vineyard. Nestled in the heart of Buffalo, it's known for its distinct sweet wines derived from local fruits like chokecherry and rhubarb. They're all about celebrating the regional produce, and their dedication shines through in every sip!
Next up is Pointe of View Winery in Burlington. These guys have been making waves with their award-winning fruit wines since 2002. And it's not just their wine that's amazing – the view overlooking Minot is truly something to behold.
Another gem is Dakota Hills Winery located in Dickinson. With offerings ranging from dry reds to sweet whites, they've got a little something for everyone. Plus, their cozy tasting room provides a warm welcome no matter what time of year you visit.
Let's not forget Maple River Winery tucked away in historic downtown Casselton. Their claim to fame? An impressive array of fruit wines made from locally sourced apples, plums, and raspberries among others.
And last but certainly not least we have Prairie Rose Meadery based out of Fargo. While technically more mead than wine (honey-based rather than grape), they deserve a mention for their innovative concoctions that beautifully highlight North Dakota's honey production heritage.
Red Trail Vineyard: Known for sweet wines derived from local fruits
Pointe Of View Winery: Makers of award-winning fruit wines since 2002
Dakota Hills Winery: Offers variety with dry reds to sweet whites
Maple River Winery: Famous for an array of fruit wines
Prairie Rose Meadery: Highlights ND's honey production heritage
Remember folks – these are just a few highlights; there are plenty more vineyards waiting to be discovered on your North Dakotan wine adventure! So why wait? Immerse yourself into this world where tradition meets innovation and taste meets delight.
Unique Features of North Dakota Vineyards
Diving into the world of North Dakota vineyards, you'll find an exhilarating blend of unique features that set them apart. Top on this list is their resilience to the state's harsh weather patterns. You're probably wondering, how do they do it? Well, North Dakota vineyard owners have a knack for selecting grape varieties that thrive in colder climates. These include Frontenac, Marquette, and La Crescent grapes which are not only cold-hardy but also produce some incredibly rich wines.
North Dakota vineyards also stand out due to their dedication to sustainable practices. They've embraced a range of eco-friendly farming techniques like minimal pesticide use and water conservation efforts. This commitment has seen numerous vineyards earn recognition for their green initiatives.
And let's not forget about the breathtaking landscape! Nestled amidst rolling hills and overlooking serene lakes or rivers, these vineyards offer more than just fantastic wine – they provide stunning views that add to your overall experience.
Now if you're a fan of history and heritage, prepare to be dazzled by some historical gems tucked away in these vineyards. Some establishments date back several generations and they proudly share their rich history with visitors through captivating stories and artifacts.
Lastly, there's the welcoming community aspect that can't go unnoticed. The people behind North Dakota's wine industry are as warm as they come. There's always an open invitation for wine lovers to partake in various events such as harvest festivals or wine tasting tours.
Resilience to harsh weather patterns
Dedication to sustainable practices
Breathtaking landscapes
Rich history and heritage
Welcoming community
In essence, when you visit a North Dakota vineyard, it's not just about wine; it's about experiencing all these unique features wrapped up in one memorable trip! So grab your glass – there's plenty waiting for you in this underrated wine region!
Wine Tasting Experience in North Dakota
Hey there, wine lover! Have you ever wondered what it's like to sip on some fine wine amid the beautiful landscapes of North Dakota? Well, let's dive into the exquisite world of wine tasting experiences that this state has to offer.
You'll find a handful of vineyards spread across North Dakota, each with its unique charm. From rustic barn-style settings to modern tasting rooms overlooking lush vineyards – there's something for every taste. You might be surprised by the variety and quality of wines produced here. The region is known for its cold-hardy grapes that thrive in the local climate, giving rise to a selection of wines that are as diverse as they are delectable.
At Pointe Of View Winery, North Dakota's first winery located in Burlington, you can savor award-winning grape and fruit wines while taking in panoramic views. Their tastings include a detailed explanation about their wine-making process – which is always enlightening!
Then we have Red Trail Vineyard nestled in Buffalo – it offers an inviting atmosphere where you can sample their array of distinct wines. And don't miss out on visiting 4e Winery near Fargo. They're all about sustainability and eco-friendly practices; plus, they host fabulous events throughout the year.
Wine tasting isn't just about swirling your glass and taking a sip though; it's also about pairing those delightful drops with delicious food! Many vineyards offer exquisite gourmet experiences featuring locally sourced ingredients that perfectly complement their wines.
So get ready to swirl, sniff, sip and savor as you embark on an unforgettable journey through North Dakota's best vineyards!
Pointe Of View Winery: Award-winning grape and fruit wines
Red Trail Vineyard: Inviting atmosphere with distinct wines
4e Winery: Sustainability-focused practices with fabulous yearly events
Don't forget folks – always drink responsibly! There's so much more than just wine waiting for you at these lovely locations; enjoy local music performances, art shows or even take part in harvesting grapes during harvest season! It's not just a visit; it's an experience worth relishing.
Organic Wine Production in North Dakota
Hey, wine lovers! Ever wondered where your favorite organic wine comes from? Let's zero in on North Dakota. Trust me, it's more than just a pretty landscape. It's an untapped gem when it comes to vineyards, especially those focusing on organic production.
So you're probably asking, "Why North Dakota?" Well, the state's unique soil and climate conditions make for some really interesting grape varieties. You've got your cold hardy types like Frontenac and Marquette thriving here. What makes these grapes special? They're perfect for producing high-quality organic wines!
Now let's talk numbers – according to the USDA National Agricultural Statistics Service 2017 Census of Agriculture:
| Type | Number |
| --- | --- |
| Vineyards in North Dakota | 36 |
| Organic Farms | 5 |
Although only a fraction of the total vineyards are certified organic, they're making big waves in the industry with their sustainable practices.
Here's how they do it: Instead of using synthetic pesticides or fertilizers that can harm the environment, these vineyard owners opt for natural alternatives. We're talking about composting techniques, biological pest control – you name it! This approach not only keeps our planet green but also enhances the quality and taste of their wines.
Just imagine sipping a glass of Pinot Noir from Pointe of View Winery or Red Trail Vineyard – both amazing vineyards pushing boundaries in organic viticulture. Exciting stuff right?
So next time you're looking for an earth-friendly bottle of vino, remember North Dakota may surprise you with its budding potential in organic winemaking!
North Dakota's Impact on the U.S. Wine Industry
Ever wondered about North Dakota's role in the American wine scene? You might be surprised to learn that despite its challenging climate, this northern state is making waves in the U.S. wine industry.
Believe it or not, North Dakota is home to some of the most dedicated and innovative winemakers in the country. They've turned adversity into an advantage by focusing on cold-hardy grape varieties specially developed for regions like theirs. This isn't just a handful of vineyards we're talking about here – there are over 20 wineries spread across this beautiful state!
Let's put things into perspective with a few numbers:
| Number of Vineyards | Total Acreage | Bottles Produced Annually |
| --- | --- | --- |
| 20+ | ~150 | ~10,000 |
These figures might not seem much when compared to major wine-producing states like California or Washington. However, it's important to understand that these vineyards are often family-run operations that value quality over quantity.
What makes North Dakota particularly fascinating is its commitment to localism. Many wineries prefer using locally grown grapes, which gives their wines a distinctly "North Dakotan" character you won't find anywhere else. It also supports local agriculture and contributes to sustainable farming practices.
Moreover, North Dakota's unique wines have been gaining recognition nationwide for their distinctive flavors and high-quality production methods. For example, Prairie Rose Meadery took home gold at both the Mazer Cup International Mead Competition and National Honey Board's Honey Beer Competition recently!
So next time you pick up a bottle of wine, why not try something from North Dakota? Not only would you be supporting small-scale producers and sustainable agricultural practices but you'll also get a taste of what makes American wines so wonderfully diverse.
Conclusion: The Charm of North Dakota Vineyards
When you think about it, there's just something special about North Dakota vineyards. You've journeyed with us through the rolling hills and sun-soaked landscapes, from the quaint family-owned wineries to the expansive commercial vineyards and everything in between.
You've experienced firsthand how these vineyards aren't merely about the grapes they grow or even the wine they produce. They're about much more than that. Each one tells a unique story, rooted deeply within North Dakota's rich soil and history.
Perhaps what makes them so charming is their resilience. Despite harsh weather conditions and seemingly insurmountable challenges, these vineyards continue to flourish. And let's not forget how each bottle of wine encapsulates this spirit – a testament to hard work, determination, and love for viticulture.
Red Trail Vineyard
Pointe of View Winery
4e Winery
Maple River Winery
These are just some names etched into North Dakota's wine-making legacy; each offering its own distinct flavor palette infused with local character.
So here's your takeaway: If you're ever in North Dakota or planning a trip soon, do yourself a favor by adding these vineyards to your itinerary. There's nothing quite like sipping on authentic North Dakotan wine while basking in stunning views that only this place can offer.
Remember, every sip tells a story – one that you'll be incredibly lucky to be part of. After all, isn't life too short not to experience every joyous flavor it has to offer? Cheers!
As we conclude our tour of North Dakota's best vineyards, we hope you've enjoyed this journey as much as we loved guiding you through it. Here's looking forward to your next glass of good ol' North Dakotan wine!