Here's the scoop: Utah might not be the first place that pops into your mind when you think about vineyards. But trust me, you'd be surprised at the hidden gems tucked away in this state's stunning landscapes! Utah is home to some pretty impressive wineries, offering a unique blend of flavors and experiences that are definitely worth exploring.
You see, Utah's climate has its own little twist on things. The high altitude and cold winters create a challenging environment for grape cultivation. Yet, it's these very conditions that have led to the birth of some truly distinctive wines.
From intimate family-run estates to larger scale operations, there's a whole lot of variety waiting for you here. Whether you're an oenophile or just dipping your toes into the world of wine, Utah vineyards offer something for every palate! So buckle up as we take a virtual trip through the best vineyards in Utah – get ready for scenic views, tantalizing tastes, and unforgettable adventures!
Exploring the Top Vineyards in Utah
Discovering Utah's top vineyards can feel like stumbling upon a hidden treasure. You're going to come across some of the most breathtaking landscapes that beautifully wrap around rows upon rows of thriving grapevines, each telling its own unique story.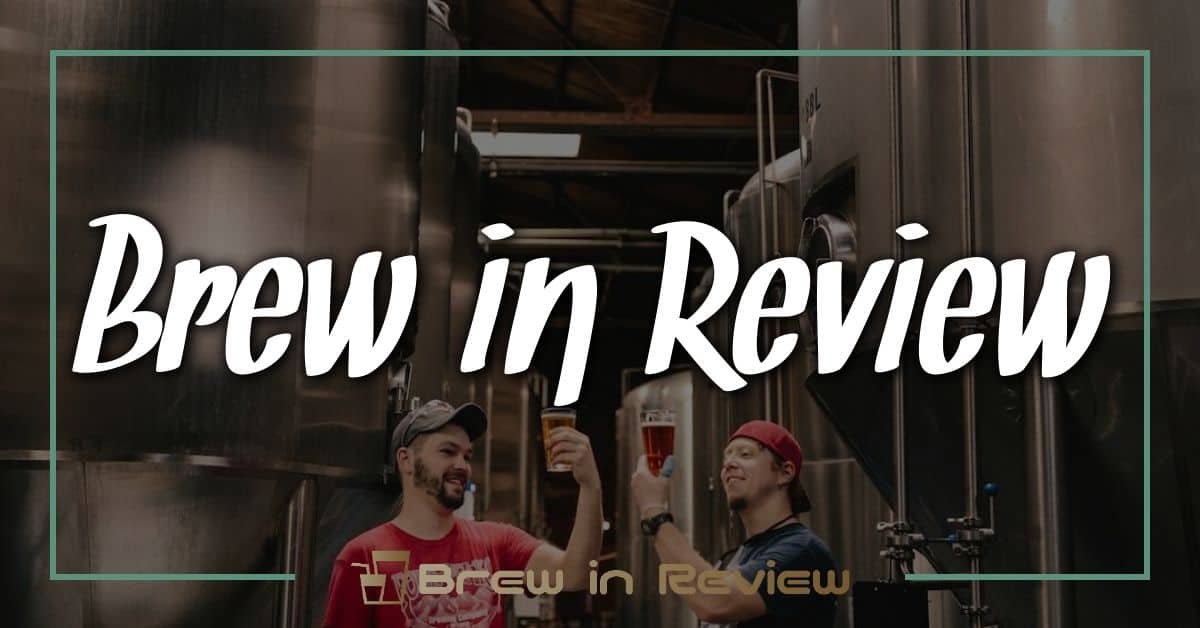 Now, it's no secret that Utah isn't traditionally recognized as a winemaking territory. But let's not forget that this is also the state where pioneers turned a desert into flourishing farmlands. And they've done it again with viticulture! Let's dive right into exploring these gems.
First on our list is Castle Creek Winery nestled by the Colorado River near Moab. This picturesque estate boasts over 30 years of wine-making expertise. Their Outlaw Red and Lily Rose White are must-tries for every wine enthusiast out there!
Next up is Old Town Cellars, settled right in the heart of Park City. They pride themselves on producing 'the official wine of après', perfect after an adventurous day hitting those ski slopes or hiking trails!
Another one you should definitely check out is Zion Canyon Winery located near Zion National Park. Imagine sipping their award-winning wines while soaking in views of towering canyon walls – sounds heavenly, doesn't it?
And who could miss Spanish Valley Vineyards & Winery? A stone's throw away from Moab, this family-run business has been producing exceptional wines for nearly four decades now.
Finally, we have Iron Gate Winery, known not just for their quality wines but also for their dedication towards sustainable practices.
Castle Creek Winery
Old Town Cellars
Zion Canyon Winery
Spanish Valley Vineyards & Winery
Iron Gate Winery
As you embark on your wine-tasting journey through these remarkable Utah vineyards, remember to indulge responsibly and soak in all the beauty surrounding you. Here's raising a toast to good times ahead!
The Unique Climate for Utah Vineyards
Utah's climate plays a significant role in its vineyard success. You see, it's not just about the grapes; it's the unique combination of warm days and cool nights that makes these vineyards stand out.
The state's desert-like conditions with high altitude give birth to some of the most distinct flavors you'll ever taste. During summer, daytime temperatures can soar above 90°F but drop significantly at night. This dramatic temperature swing helps grapes maintain their acidity while developing perfect sugar levels.
But let's dive a bit deeper into those numbers:
| Average Summer Daytime Temp | Average Summer Night Temp |
| --- | --- |
| 90°F | 60°F |
This isn't your ordinary wine growing region! Some might argue that it's too hot or dry, but vintners here have turned this challenge around. They've honed in on grape varieties that thrive under these exact conditions.
Riesling
Cabernet Sauvignon
Pinot Noir
Chardonnay
These are only a few examples among many others!
Another important facet is the soil composition. Utah's soils are sandy and well-drained which is ideal for vines as they don't like 'wet feet'. It encourages deep root growth, leading to robust plants capable of withstanding heat and drought.
So there you have it! A quick peek into how Utah's unique climate shapes its thriving vineyard scene. As you plan your next wine tasting trip, keep this info in mind – understanding what goes behind each bottle will surely enrich your experience!
The Role of Altitude in Utah's Winemaking
You may have heard it before, but altitude plays a big part in the magic of winemaking. It's especially true when we talk about Utah's vineyards which are nestled high above sea level. So why does altitude matter so much? Let's dive into that!
First things first, your wine's taste is largely influenced by temperature. Cooler temperatures at higher altitudes slow down the ripening process of grapes, allowing them to develop complex flavors and retain their acidity. You can think of it as nature's refrigerator! This gives Utah wines a distinctive crispness and freshness that makes them stand out from those grown in warmer climates.
But there's more than just temperature at play here. Increased elevation also means increased sunlight exposure for the grapevines. More sunlight equals more photosynthesis, which results in grapes packed full with rich sugars and flavors – another win for our palates!
Let's put this into perspective:
| Altitude | Sunlight Exposure | Temperature |
| --- | --- | --- |
| High | High | Low |
| Low | Low | High |
Moreover, don't forget about the thin air up there! Higher altitudes mean less atmospheric pressure, causing vines to work harder to pull moisture from the soil. This stress can actually be beneficial for grapevines as it pushes them to produce fewer but more concentrated and flavorful berries.
Lastly, let's not ignore one unique feature of altitude: breathtaking scenery! Many vineyard tours offer awe-inspiring views atop these lofty heights – an added bonus while you sip on your favorite Utah wine.
So next time you pop open a bottle from one of our beloved Utah vineyards, remember how much influence that mountainous terrain has had on each delicious drop. Cheers!
Spotlight on Montezuma Canyon: A Premier Utah Vineyard
So, you're exploring the best vineyards in Utah? Well, your journey wouldn't be complete without a visit to Montezuma Canyon. Tucked away in the southeastern corner of Utah, this premier vineyard is a hidden gem waiting to be discovered.
What sets Montezuma Canyon apart? It's not just the carefully crafted wines that'll have your taste buds singing. Nope, it's more than that. Here at this remarkable spot, wine-making isn't just an activity – it's an absolute art form.
One sip of their signature blend and you'll be transported through centuries of rich history and tradition. Their secret? The unique climatic conditions found within the canyon walls! They offer the perfect mix for grape cultivation with hot days and cool nights.
Take a peek at some stats about Montezuma Canyon:
| Average Temperature | Annual Rainfall |
| --- | --- |
| 75°F | 12 inches |
Now let's discuss their wine varieties. From robust reds to refreshing whites, Montezuma has something for everyone:
Monty's Red: A bold red with hints of cherry.
Canyon White: A crisp white featuring notes of apple and pear.
Desert Rose: This blush wine promises a sweet yet balanced flavor profile.
And don't forget about their dedication to sustainable farming practices! They've got solar-powered facilities and follow organic growing methods – they're truly committed to preserving Mother Nature while producing top-notch wines.
Your visit here won't simply quench your thirst for fine wines – it'll leave you with memories that'll last a lifetime! So next time you're planning your vineyard tour map around Utah, make sure Montezuma Canyon holds its rightful place on your list!
Castle Creek Winery: A Must-Visit Destination in Moab, Utah
Tucked away in the scenic red-rock paradise of Moab, you'll find a hidden gem that's a must-visit for any wine lover – Castle Creek Winery. Nestled on a historic ranch along the Colorado River, this vineyard has been producing award-winning wines for over two decades now.
What sets Castle Creek apart? It's their commitment to quality and authenticity. They grow all their grapes locally with painstaking attention to every detail of the process. The result is an impressive array of varietals that truly embody the unique terroir of eastern Utah.
It's not just about what's in your glass though. You're going to love soaking up those panoramic views from their outdoor patio as you sip your favorite vino. Imagine watching the sunset light up those majestic red rocks while savoring a crisp Chardonnay or robust Cabernet Sauvignon – it's pure magic!
And let's not forget about their tasting room! Here you can sample a selection of their handcrafted wines while learning more about winemaking process from friendly and knowledgeable staff members.
So if you're planning a trip to Utah, make sure to carve out some time for Castle Creek Winery. Whether you're an avid oenophile or simply enjoy good wine in beautiful settings, this place promises an experience that'll stick with you long after that last drop.
Old Town Cellars: The Best of Park City's Wine Scene
Let's head over to the heart of Main Street in Park City, Utah. Nestled amidst the hustle and bustle, you'll find a gem known as Old Town Cellars – a place that truly stands out in Park City's wine scene. With its chic ambiance and friendly staff, it promises an experience that's as distinctive as the wines they pour.
Imagine this: You're walking into their stylishly designed tasting room. It's got exposed brick walls, contemporary art pieces, and a laid-back vibe that immediately sets you at ease. And then there are the wines! At Old Town Cellars (OTC), they've masterfully handpicked and blended wines from around the world to create their unique "house" offerings.
Here are some highlights:
Mountain Town Red: This is OTC's flagship blend. It's bold yet balanced – perfect for those cozy winter nights by the fire.
Mountain Town White: A crisp, refreshing white blend that screams summer in a bottle.
Townie Rosé: A delightful rosé with just enough sweetness to balance its vibrant acidity.
What makes OTC extra special is their commitment to keeping things local. They might source grapes worldwide but when it comes to bottling and blending, it all happens right there in Utah! Plus, they're big on sustainability too!
To support local artists and businesses:
Their labels feature work from local artists
Their 'spent' barrels find new life as planters at nearby farms
Even their corks get repurposed into yoga blocks!
But hey don't just take our word for it! Pop into OTC next time you're in town. Whether you're an experienced oenophile or someone who simply enjoys a good glass of wine now and then, we bet you'll agree – Old Town Cellars really does represent the best of Park City's wine scene!
Utah's Award-Winning Wines and Their Vineyards
You'd be surprised to know that the Beehive State, predominantly known for its skiing and stunning landscapes, is also home to some award-winning vineyards. Let's dive into a few of them!
First on our radar is Castle Creek Winery, nestled in the lush greenery of Moab. Their Outlaw Red wine bagged a silver medal at the 2015 San Francisco Chronicle Wine Competition. This robust red blend has rich berry flavors with hints of oak and spice – it's a must-try when you're around.
Next up, we have Montezuma Canyon Wines located in Southeastern Utah's high desert region. They've been turning heads with their Cabernet Sauvignon which won a bronze medal at the prestigious 2020 Jefferson Cup Invitational Wine Competition. This full-bodied red offers intense fruit flavors balanced by subtle tannins – an absolute delight for any Cabernet lover.
Let's not forget about Iron Gate Winery situated within Salt Lake City's urban landscape. They took home gold for their Riesling at the Finger Lakes International Wine Competition in 2018! If you're a fan of fruity whites with crisp acidity, this one will hit all the right notes.
Then there's Spanish Valley Vineyard & Winery, whose wines are made from grapes grown exclusively in Moab's Spanish Valley AVA (American Viticultural Area). Their Gewürztraminer was awarded Best of Class White Varietal by The Grand Harvest Awards in 2019! It boasts exotic lychee aromas with bright flavors of grapefruit and peach – perfect for those who enjoy an aromatic white wine.
Lastly but certainly not leastly we have Old Town Cellars located in Park City which prides itself on crafting 'The Official Wine Of Après'. Their Mountain Town Red won Double Gold at the 2020 Sunset International Wine Competition! It pairs perfectly with anything off the grill so if you're planning a BBQ, consider this your go-to vino.
Utah might not be your traditional wine country but it surely holds its own with these impressive accolades under its belt!
Conclusion: Enjoying the Best of Utah's Vibrant Wine Culture
So, you've made it to the end of our vineyard voyage. By now, you should be buzzing with excitement and ready to explore Utah's vibrant wine culture. From mountain vistas to urban tasting rooms, the Beehive State offers a variety of unique experiences for every wine enthusiast.
Let's just recap what we've covered:
We kicked things off at Montezuma Canyon Ranch & Vineyards, where history and viticulture meet. Remember those ancient Native American petroglyphs? They're pretty hard to forget!
Then we ventured over to Castle Creek Winery in Moab. Their robust reds left quite an impression on us.
Who could overlook the stunning views at Old Town Cellars in Park City? Here, ski bums and sommeliers unite under one roof.
And finally, we wrapped up with a visit to The Hive Winery in Layton. Their small-batch fruit wines are seriously something special.
So there you have it! You're all set for your own journey through Utah's best vineyards. Just remember that each winery has its own charm and specialties; part of the fun is discovering them for yourself!
And don't worry about forgetting any details – we've compiled this handy little table below for a quick reference guide.
| Vineyard | Specialties |
| --- | --- |
| Montezuma Canyon Ranch & Vineyards | History-rich setting |
| Castle Creek Winery | Robust Reds |
| Old Town Cellars | Stunning Views |
| The Hive Winery | Small-batch Fruit Wines |
Now all that's left is packing your bags (don't forget your corkscrew) and hitting the road! Trust us – once you get a taste of Utah's vibrant wine culture, you'll be coming back for more. Happy sipping!