Virginia, it's not just for lovers, but also for wine enthusiasts like you! This state is home to a myriad of beautiful vineyards that offer more than just stunning sceneries. From the rolling hills of Northern Virginia to the coastal plains on the East Coast, each region brings forth unique flavors and varietals that any wine lover would be excited about.
You might be surprised to learn how Virginia has become one of America's hottest wine destinations. It actually ranks fifth in the nation for its number of wineries – now that's impressive! And let me tell ya', these aren't your run-of-the-mill vineyards either. They're known for their high-quality wines, some even gaining international acclaim.
I don't know about you, but I'm ready to pour myself a glass already. Let's explore together some of the best vineyards in Virginia where you can enjoy top-notch wines, breathtaking views, and maybe even discover your next favorite bottle. So grab your corkscrew and let's get started!
Exploring Virginia's Wine Region
First stop on our journey, it's the stunning Shenandoah Valley. You're in for a treat with its picturesque vineyards nestled among rolling hills. Not only does this region offer breathtaking views, but it's also home to some of Virginia's top wineries. The unique climate and soil conditions here produce vibrant, full-bodied reds and crisp whites you'll surely want to sample.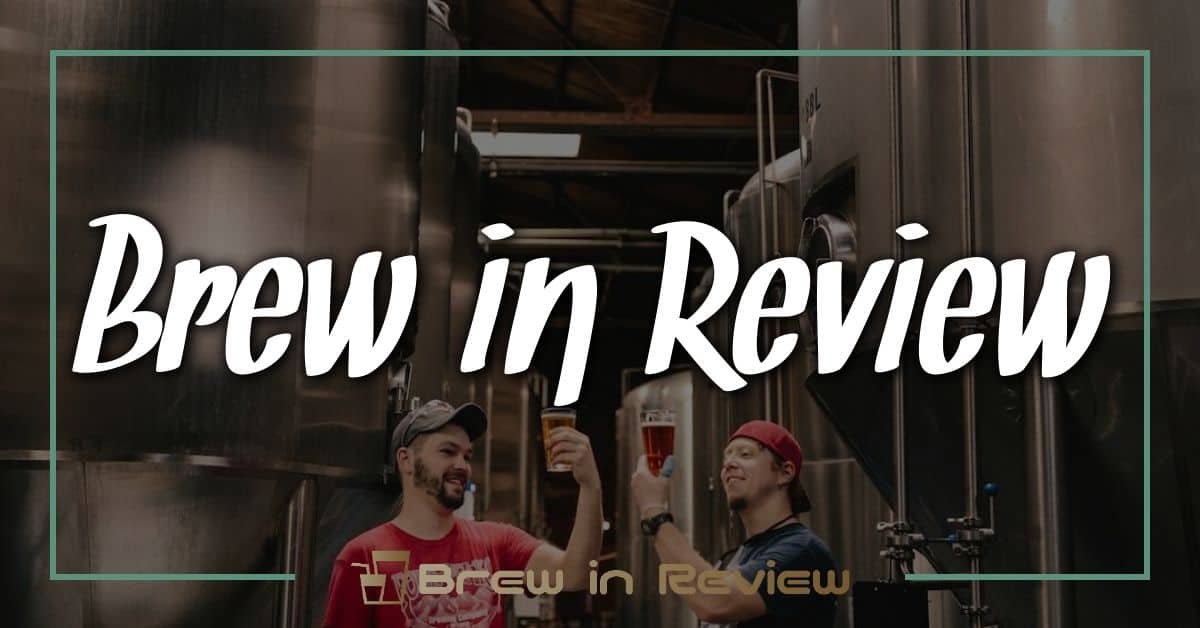 Let's get a bit geeky about the numbers! There are around 70 vineyards in this area alone. Among them, the Barboursville Vineyards stand out as one of Virginia's oldest and most prestigious wine producers – they've been making waves since 1976!
Below is a little table showing some key statistics:
| Area | Number of Wineries |
| --- | --- |
| Shenandoah Valley | Approx. 70 |
Up next on our tour is Northern Virginia, an area that has exploded in popularity over recent years due to its proximity to Washington D.C. Here you'll find more than just politics – there are over 90 top-tier wineries waiting for your visit! One standout is RdV Vineyards, whose Bordeaux blend rivals those from France itself.
Moving southward we hit Central Virginia, where Jefferson's vision of viticulture comes alive! This region houses the famous Monticello Wine Trail with over 30 splendid wineries lined up like pearls on a necklace.
And let's not forget Eastern Shore – charmingly rustic with seven boutique wineries producing exquisite wines amidst sandy soils and salty sea breezes.
So pack your bags! Whether you're an experienced wine connoisseur or a newbie embarking on your first wine adventure, Virginia's diverse wine regions have something for everyone!
The Rich History of Vineyards in Virginia
Virginia's wine history is as rich and flavorful as the wines it produces. Piquing your interest? Well, you're in for a treat! Let's turn back the pages to the 17th century. That's right, four centuries ago. Tucked away in Jamestown, settlers attempted to grow European grape varieties only to be thwarted by diseases and insects – not really the start they had hoped for.
Fast forward a hundred years or so, and we've got Thomas Jefferson on our timeline. His love for fine wines was no secret, but his attempts at growing grapes at Monticello weren't exactly fruitful either! Despite these early setbacks though, Virginia didn't lose heart.
Come 19th century, things started looking up. With vineyards popping up left and right throughout Albemarle County (cue Horton Vineyard), wine production was finally becoming a thing. But then came Prohibition in the 1920s – talk about bad timing!
It wasn't until the late 1950s that vineyards began sprouting again thanks to pioneers like Richard Vine who saw potential in hybrid grape varieties and Italian viticulturist Gianni Zonin who brought expertise from his family's winery back home.
And boy did their efforts pay off! By the late 1970s and early '80s:
The number of wineries jumped from just six to almost fifty.
Wine production skyrocketed going from virtually nil to thousands of gallons per year.
Riesling and Chardonnay were being hailed as some of Virginia's finest.
The result? Today you'll find over 200 vineyards nestled amidst breathtaking landscapes across this great state waiting eagerly for your visit! And let me tell you folks – they're worth every drop.
Top Rated Vineyards in the Heart of Virginia
Getting ready for a wine-tasting adventure? We've got you covered in this section! Virginia, often referred to as the "birthplace of American wine", is home to some incredible vineyards. These gems nestled in the heart of Virginia offer not just flavorsome wines but also scenic views that leave visitors enchanted.
Let's kick things off with Barboursville Vineyards, one of the oldest and most respected wineries in Virginia. With an Italian winemaker at its helm, Barboursville produces award-winning vintages that are worth every sip. What's more, their Palladio Restaurant offers mouthwatering dishes perfectly paired with their wines.
Next on our list is King Family Vineyards situated in Crozet. Famous for its Roseland and Loreley blends, King Family ensures each bottle they produce captures the richness and diversity of Virginian soil. Their polo matches during summer months provide a unique experience which pairs well with their lovely wines.
You can't talk about top-rated Virginian vineyards without mentioning Early Mountain Vineyard located at Madison County's foothills. Owned by former AOL executives, it has been voted as one of America's favorite tasting rooms due to its cozy ambiance and selection of high-quality wines.
If you're looking for something offbeat yet spectacular, head out to Veritas Winery & Vineyard nestled amidst Blue Ridge Mountains' beauty. This family-run vineyard is known for its breathtaking landscapes and excellent hospitality besides fantastic wine offerings.
A visit to these picturesque vineyards will certainly be a journey worth remembering – from savoring delicious wines, enjoying stunning vistas to experiencing exemplary hospitality! So grab your corkscrew, we're heading into wine country!
In summary:
Barboursville Vineyard: Oldest winery offering award-winning vintages.
King Family Vineyards: Known for Roseland & Loreley blends; hosts summer polo matches.
Early Mountain Vineyard: Voted as one America's favorite tasting rooms.
Veritas Winery & Vineyard: Family-run vineyard amidst beautiful landscapes; offers fantastic hospitality along with great wine selections.
Experience Fine Dining at Virginia Vineyards
Have you ever thought of pairing your wine with a delicious gourmet meal? Well, the vineyards in Virginia have got you covered! Not only will you find some of the country's best wines here, but also an array of exceptional dining experiences that take farm-to-table to a whole new level.
Many vineyards in this region offer remarkable dining options for their visitors. Imagine savoring a perfectly seared duck breast while enjoying views over rolling vine-covered hills. Or biting into locally sourced cheeses and charcuteries paired with just the right vintage, all under the guidance of expert sommeliers.
Let's take a closer look at some standouts:
At Barboursville Vineyards, there's an on-site restaurant named Palladio Restaurant. Here, Italian inspired dishes are flawlessly matched with their award-winning wines.
RdV Vineyards offers guests an elaborate private tour followed by tastings complemented by artisanal cheese and charcuterie.
Over at Early Mountain Vineyard, they host several food events throughout the year where local chefs showcase their talents using fresh, regional ingredients.
And if you're looking for something more casual? No worries! Many wineries like King Family Vineyards or Veritas Winery offer delightful picnic packages. You can grab these baskets filled with scrumptious delights and enjoy them on lush green lawns amidst picturesque sceneries.
Remember, each visit to Virginia's vineyards is not just about tasting wine; it's about immersing yourself in a complete cultural experience – one that includes world-class cuisine made from local produce, carefully crafted to match perfectly with your wine. So why wait? Start planning your foodie adventure through Virginia's stunning vineyards today!
Wine Tasting Events to Attend in Virginia
Now, imagine this. You're strolling through sun-drenched vineyards, a glass of rich and full-bodied Virginia wine in your hand. Sounds like a dream, doesn't it? But you can make this dream come true by attending one of the many wine tasting events held across Virginia's prestigious vineyards.
One event that's not to be missed is the Virginia Wine Expo. It's an annual gathering where you can sample wines from over 150 wineries! And guess what? They also serve up some delectable local cuisine. So, you'll get to pair your favorite wines with mouth-watering food!
The Monticello Wine Trail Festival is another must-attend. Hosted annually in Charlottesville, this three-day festival showcases wines from more than 30 Monticello American Viticultural Area (AVA) wineries. Here's a fun fact: Thomas Jefferson once called this region home! This area has now become one of the most dynamic regions for wine production in Virginia.
Then there's the Taste By The Bay at Irvington. It hosts around 13 local wineries and offers stunning views of the Chesapeake Bay as you sip on your selected pour. Now, doesn't that sound heavenly?
Finally, if you're into sparkling wines and champagnes, then mark your calendars for the Effingham Manor Winery's Sparkling Wine Festival.
Here are these events in table form:
| Event | Location | Wineries Present |
| --- | --- | --- |
| Virginia Wine Expo | RVA Main Street Station | Over 150 |
| Monticello Wine Trail Festival | Charlottesville | Over 30 |
| Taste By The Bay | Irvington | Around 13 |
| Effingham Manor Winery's Sparkling Wine Festival | Nokesville | Various |
So folks, grab your glasses and hit these incredible wine tasting events across beautiful Virginia! Don't forget to savor each sip – after all, good things take time just like fine wine.
Sustainable Practices at Virginia's Vineyards
You're probably aware that wine production isn't just about the end product. The journey there is equally important, especially when it comes to sustainability. And let me tell you, Virginia's vineyards are taking major strides in this department!
For instance, did you know that many of these vineyards utilize cover crops? These plants help decrease soil erosion and increase biodiversity by attracting beneficial insects. It's a fantastic way to ensure the health of the land while also producing high-quality grapes.
But it doesn't stop at cover crops. Many vineyards in Virginia have embraced organic farming practices as well. They've ditched synthetic fertilizers and pesticides for natural alternatives, promoting a healthier ecosystem and safer working conditions for their employees.
Let's talk waste management now. Take Linden Vineyards for example: they compost their grape pomace (the solid remains of grapes after pressing) which then goes back into the vineyard as an organic fertilizer. This not only reduces waste but also enriches the soil with nutrients!
On top of all this, some wineries like Boxwood Winery are even LEED certified! That means they're using resources efficiently and creating healthier environments.
Cover Crops
Organic Farming Practices
Composting Grape Pomace
LEED Certification
To sum up: not only can you enjoy some stellar wines while visiting Virginia's vineyards but you'll also be supporting sustainable farming practices that take care of our planet too! So raise your glass (or rather, your reusable wine bottle) to that!
Remember folks – good wine doesn't happen by chance; it happens through mindful cultivation and respect for Mother Earth.
How to Plan Your Visit to Virginia's Best Vineyards
Packing your bags for a visit to Virginia's top vineyards? You're in luck! We've got you covered with some essential tips. First off, it's crucial to research before you head out. Each vineyard has its own special charm and unique offerings, so check out their websites or social media pages. Look at reviews too – these can give you a great sense of what each vineyard is known for.
Once you've decided on the vineyards that interest you most, it's time to plan your itinerary. Try not to cram too many visits into one day. After all, wine tasting isn't something you want to rush! It'll be good if you can limit yourself to two or three vineyards per day. This way, you'll have plenty of time to savor each tasting session and even explore the beautiful surroundings.
Now onto logistics:
Driving: If you're driving yourself, remember that Virginia law is strict about drinking and driving.
Tours: There are numerous winery tour companies in Virginia which provide transportation services.
Lodging: Consider booking accommodations near your chosen vineyards. Some even offer lodging on-site!
Remember timing matters! Most wineries are open from mid-morning until late afternoon (approx 10 AM – 5 PM). However, some smaller ones may keep more limited hours or require appointments for tastings.
Lastly, don't forget about events – many of the best vineyards in Virginia host music festivals, food pairing dinners and other exciting happenings throughout the year.
These are just a few pointers on how best to plan your visit but ultimately every trip is unique as the traveler themselves! So go forth with an open mind (and palate) and discover what makes Virginia's wine country truly spectacular!
Conclusion: The Unforgettable Charm of Virginia's Vineyards
As we wrap up this journey, you've no doubt seen why the vineyards of Virginia are considered some of the best in the country. Their charm isn't just about the outstanding wines they produce. It's also about the sweeping landscapes, rich history, and warm hospitality that leave a lasting impression on everyone.
Certainly, it's impossible to forget tasting a world-class Cabernet Franc with views of rolling hills stretching out before your eyes. Or sampling Chardonnay while standing in a vineyard that's been around since colonial times. These experiences create memories that last long after your wine glass is empty.
In Virginia, there's truly a vineyard for every taste – from those who love bold reds to folks who prefer crisp whites or sweet dessert wines:
If you're into European-style blends and unforgettable vistas, Linden Vineyards can't be beat.
For history buffs who also enjoy good wine, consider visiting Barboursville Vineyards – one of America's oldest wineries.
Sweet-toothed wine lovers should make sure to stop by Rockbridge Vineyard for their renowned V d'Or.
But remember, these are only examples! With over 300 vineyards across the state offering such diverse experiences and wine varieties, you're sure to find something that suits your palate perfectly.
So don't wait any longer. Plan your trip to one of Virginia's stunning vineyards today – and get ready for an unforgettable experience filled with delicious sips, captivating sights and wonderful memories. Here's raising a glass to your next great adventure in wine country!
In conclusion (but without starting with "in conclusion"), thank you for joining us on our tour through some of Virginia's top vineyards! We hope you've found our guide useful and insightful as much as we enjoyed creating it for you. Now it's time to start planning your visit and experiencing firsthand what makes these places so special!