Ready to embark on a hoppy adventure? Alabama is home to some of the finest breweries, each offering unique flavors and brewing techniques that'll tantalize your taste buds. From rich, chocolatey stouts to crisp, refreshing IPAs, there's something for every beer enthusiast in the Heart of Dixie.
You might be thinking Alabama's all about sweet tea and barbecue. But beer lovers will be pleasantly surprised by the thriving craft beer scene here. The state has seen an impressive growth in local breweries over the past decade. And we're not just talking quantity—the quality of Alabama brews is top-notch too!
Buckle up and prepare for a frothy ride as we tour through the best breweries that Alabama has to offer. Whether you're a seasoned ale aficionado or just dipping your toes into craft beers, you're sure to find a new favorite pint (or two) along this sudsy trail!
Exploring Alabama's Craft Brewery Scene
As you set foot into the heart of Dixie, it's not just the southern charm that'll grab your attention. You're about to dive headfirst into a frothy, bubbling scene straight out of a craft beer lover's dream! Alabama, known for its rich history and diverse culture, has been making waves in the world of craft brewing.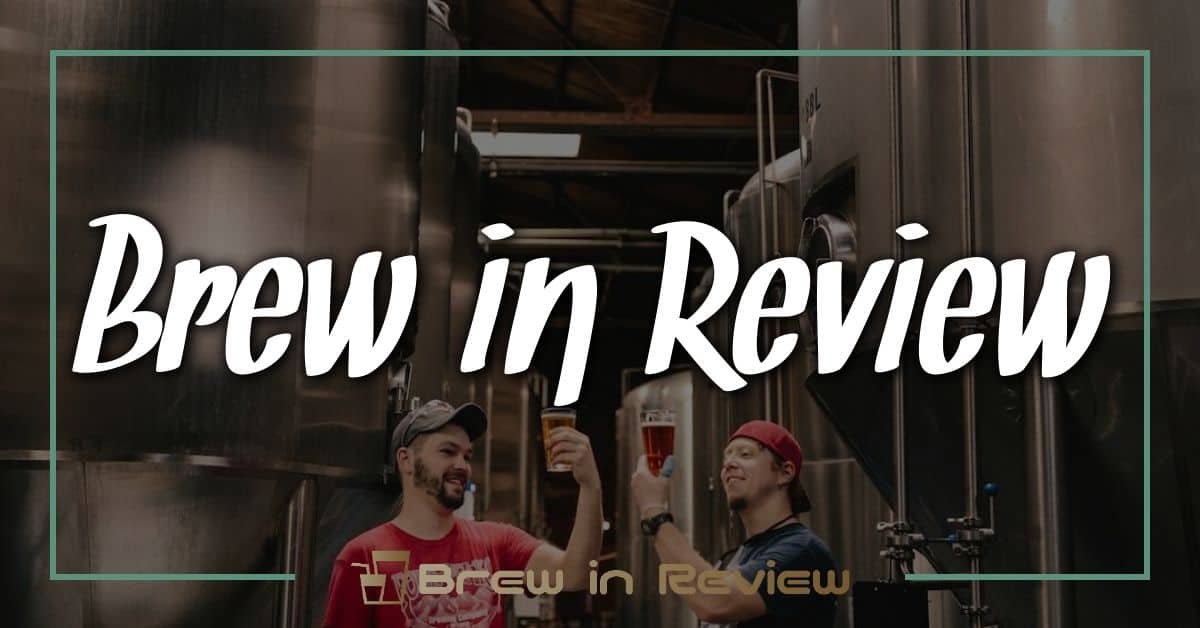 Did you know? The state boasts over 50 operational breweries. Each one is unique, showcasing their passion for brewing through distinct flavors and innovative techniques.
You can't talk about Alabama beer without mentioning Good People Brewing Co. It's Birmingham's oldest brewery and they've been serving up quality brews since 2008. Another bucket list stop is Straight to Ale in Huntsville – their quirky yet delicious offerings like Monkeynaut IPA are sure to get your taste buds tingling!
Next on our journey is Fairhope Brewing Co., where they believe every season deserves its own beer. With year-round favorites and seasonal brews that capture the essence of each moment, there's always something new to try here!
And let's not forget Back Forty Beer Company in Gadsden – it's one of Alabama's largest producers with distribution across nine states! Their Naked Pig Pale Ale and Freckle Belly IPA have gained quite a fan following.
If you're more inclined towards experimental beers, Avondale Brewing Co.'s barrel-aged sour series might be right up your alley. Or perhaps Trim Tab Brewing with their small-batch artisanal approach will catch your fancy?
Here's a quick rundown:
Good People Brewing Co., Birmingham: Oldest brewery with an array of solid brews.
Straight to Ale, Huntsville: Quirky offerings including Monkeynaut IPA.
Fairhope Brewing Co., Fairhope: Seasonally inspired collection.
Back Forty Beer Company, Gadsden: Wide distribution & popular favorites like Naked Pig Pale Ale.
Avondale Brewing Co., Birmingham & Trim Tab Brewing, Birmingham: Experimental beers for adventurous palates.
There you have it – just scratching the surface of what Alabama has to offer in terms of great craft beer. So go ahead – step off the beaten path and discover these hidden gems!
Top Rated Breweries in Alabama
If you're a true beer aficionado, there's no better place to explore than the beautiful state of Alabama. With its rich blend of tradition and innovation, it's home to some of the finest breweries around.
At the top of your must-visit list should be Good People Brewing Company. Located in Birmingham, this brewery has been serving up world-class beers since 2008. Their Snake Handler Double IPA is not for the faint-hearted – with an impressive 10% ABV!
| Brewery Name | Location | Highlight |
| ------------ | -------- | --------- |
| Good People Brewing Company | Birmingham | Snake Handler Double IPA (10% ABV)|

Next up on our journey is Back Forty Beer Company in Gadsden. They've taken traditional southern staples and given them a fresh twist – we're talking about their flagship brew Freckle Belly IPA which boasts a unique combination of flavors.
| Brewery Name | Location | Highlight |
| ------------ | -------- | --------- |
| Back Forty Beer Co.| Gadsden, AL| Freckle Belly IPA|

A visit to Huntsville brings us face-to-face with another rising star: Straight To Ale. Your taste buds will thank you after trying their velvety smooth stout named Laika Russian Imperial Stout.
| Brewery Name | Location  	| Highlight   	|
|--            |--        	    |--          	     	|
| Straight To Ale     	| Huntsville 	   	|Laika Russian Imperial Stout  	    |

We can't talk about Alabama breweries without mentioning Fairhope Brewing Company nestled in the coastal town of Fairhope. Be sure to try their Take The Causeway IPA – it's got an amazing tropical fruitiness that'll transport you straight to summer!
Don't forget about Cahaba Brewing Co., either – based out of Birmingham, they've got quite a reputation for crafting unique and memorable brews like their Blonde Ale that's refreshingly crisp and satisfyingly smooth.
With so many excellent choices at your fingertips, embarking on this beer adventure through Alabama promises unforgettable experiences!
Focus on Birmingham: A Brewing Hotspot
Birmingham isn't just Alabama's largest city; it's also a brewing hotspot. Tucked away in the city's heart, you'll find some of the finest craft breweries that have been turning heads and taste buds for years. You're in for a treat if you're a hop-head or malt-lover!
The first stop on your sudsy tour should be Good People Brewing Co., one of the oldest and largest breweries in Alabama. They've been serving their flagship Brown Ale ever since they opened their doors back in 2008. Nowadays, they're known far beyond Birmingham's borders with distribution spreading throughout the Southeast.
Good People Brewing Co.

Started: 2008
Specialty: Brown Ale
Distribution: Throughout Southeast U.S.
Then there's TrimTab Brewing, which has become famous for its light and refreshing Islander IPA. This tropical brew is perfect for those hot Alabama summers when you want something cool to sip on.
Now let me tell ya about Cahaba Brewing Company. Their blonde ale is an absolute hit! It perfectly balances sweet maltiness with crisp hops to create a crowd-pleasing beer that even non-beer drinkers can appreciate.
Lastly, don't miss out on Avondale Brewing Co., whose slogan is "Trunks Up!" The brewery has breathed life into an historic building while keeping true to its roots by naming each beer after local folklore.
So next time you're wandering around Birmingham with a thirst that only craft beer can quench, remember these places where magic happens – one pint at a time!
Hidden Gem Breweries in Smaller Towns
You might be surprised to discover that some of the best brews in Alabama aren't found in the big cities, but tucked away in smaller towns. These hidden gems are brewing up a storm and deserve a spot on any beer lover's must-visit list.
First off, you've got to check out Red Clay Brewing Company nestled in Opelika. This sweet little brewhouse is known for its Southern charm and diverse collection of craft beers. It's hard not to fall head over heels for their Big Swamp Stout or Hop Jubilee.
Next stop? Head over to Hartselle where you'll find Green Bus Brewing. Don't let this small-town brewery fool you; it's brimming with personality and flavor-packed brews. Their Tiramisu Stout is a local favorite that will have your tastebuds dancing!
In Gadsden, there's Back Forty Beer Company which is crafting up deliciously bold brews like Naked Pig Pale Ale and Freckle Belly IPA. Despite being one of Alabama's oldest breweries, Back Forty still manages to keep things fresh with innovative flavors and recipes.
And who can forget about Folklore Brewing & Meadery located down Dothan way? They're all about celebrating southern heritage through their unique concoctions such as Wiregrass Wheat or Front Porch Pale Ale.
Finally, don't sleep on Bluewater Brewing tucked away in Florence. They've got an impressive lineup featuring everything from light lagers to robust stouts – something for everyone!
So next time you're planning a trip through Alabama, remember these hidden gem breweries. Forget the hustle and bustle of city life; it's time for small town sips!
Must-Try Beers from Alabama Breweries
When you think about craft beer, the Southern state of Alabama might not be the first place that comes to mind. But guess what, it's time to change that mindset. Your taste buds are in for a hop-fueled adventure!
Let's start with Good People Brewing Company in Birmingham. It's one of the oldest and largest breweries in the state. You gotta try their Snake Handler Double IPA – a strong brew with an alcohol content of 10%. The notes of pine, citrus and caramel will certainly leave you craving more.
Next on your list should be Back Forty Beer Company located in Gadsden. Their Freckle Belly IPA is an absolute must-try with its perfect balance between malts and hops. This brewery is all about creating beers that bring people together, so grab your buddies and make some memories!
Now let's head over to Huntsville where Straight to Ale has made quite a name for itself since it opened doors back in 2009. With a wide array of beer styles available, their flagship ale Brother Joseph's Dubbel really stands out with rich malt flavors complemented by dark fruit undertones.
Down south in Fairhope, there's Fairhope Brewing Company putting out unique brews like Causeway IPA – named after the local Causeway across Mobile Bay. Its blend of five different hops creates an explosion of tropical fruit flavors that'll take your palate on a refreshing journey.
Don't forget about Avondale Brewing Co., nestled smack dab in Birmingham's historic Avondale neighborhood. Try their Miss Fancy Tripel — named after a popular local elephant (yes, you heard right!). It's got Belgian yeast strains giving it complex fruity flavors accompanied by bready malts.
So whether you're a dedicated hop-head or just starting your craft beer journey, these Alabama breweries have got something special waiting for you!
Brewery Tours Worth Taking in Alabama
Let's kick things off with Good People Brewing Company. It's the oldest brewery in Alabama and you wouldn't want to miss it. They've got a tour that'll take you through their brewing process, showing you how they create their delicious beers. You'll get an up-close view of everything from fermentation to bottling.
Next on your list should be Avondale Brewing Company. This place is not just known for its great beer, but also for its colorful history. While you're sipping on their top-notch brews, don't forget to dig into the story of Miss Fancy, the elephant who was once a resident of Avondale Park.
Another tour worth your time is at Back Forty Beer Company. Located in Gadsden, this brewery has been serving up quality beers since 2009. With tours available every Saturday afternoon, there's no reason not to stop by!
Good People Brewing Company: Oldest brewery in Alabama
Avondale Brewing Company: Known for both great beer and rich history
Back Forty Beer Company: Quality beers served since 2009; tours every Saturday
There's also Straight To Ale Brands which boasts Huntsville's largest taproom including a distillery and cider production facility all under one roof! This multifaceted establishment offers comprehensive tours that give visitors an inside look at all aspects of beverage production.
Finally but definitely not least, make sure you swing by Cahaba Brewing Company located in Birmingham. Along with excellent brews, they offer informative tours where you can get acquainted with the brewing process right from grain to glass.
So go ahead and plan your craft beer adventure in Alabama – each spot offers something unique and guarantees a memorable experience.
How to Plan Your Alabama Brewery Visit
Planning a brewery tour in the heart of Dixie? You're in for a real treat! Let's dive into how you can make the most out of your visit.
First things first, it's crucial to map out your journey. Alabama is home to over 50 breweries, so you'll want to pick and choose based on your preferences. Love beer with a rich history? Make sure Back Forty Beer Company in Gadsden is on your list. If unique flavors are more up your alley, then Avondale Brewing Company won't disappoint.
Perhaps you're wondering, "How many breweries can I realistically visit?" Well, that depends on a few factors like travel time between locations and how long you plan to stay at each one. Here comes the importance of doing some research ahead of time. Check out brewery hours (some may not be open every day), see if they require reservations or if there are special events happening during your visit.
Next up – consider taking a designated driver or arranging transport services if you plan on indulging. Safety should always come first, folks!
A fan of souvenirs? Most breweries have merchandise available for purchase so budget accordingly if you'd like some keepsakes from your trip.
And finally – don't forget about food! While some breweries offer full menus or food trucks onsite, others might only provide snacks. Be sure to check their websites or give them a quick call beforehand so you know what to expect.
So there you have it! With these tips and tricks under your belt, planning an amazing Alabama brewery tour will be as smooth as that pint of craft beer waiting for you at the end of the trail.
Conclusion: Wrapping Up the Best Breweries Journey
Well, there you have it! You've ventured through Alabama's finest breweries and experienced the rich, bold flavors they have to offer. From crisp ales in Huntsville to robust stouts in Birmingham, you've savored a beer lover's dream journey.
Now that your taste buds are acquainted with the best brews in town, let me tell ya – this isn't just about alcohol. It's about community, passion for craft, and innovative spirit that these local breweries embody.
To help remember your amazing journey:
Fairhope Brewing Company left us swooning over its unique Causeway IPA.
We couldn't get enough of Good People Brewing Company's Coffee Oatmeal Stout – talk about a breakfast of champions!
And who could forget Back Forty Beer Company's delightful Naked Pig Pale Ale?
These are but few highlights from our tour de beer. Remember each pint has a story behind it; don't be afraid to ask for it next time you visit!
Whether you're an avid beer enthusiast or new on this hops-filled adventure, we hope this guide has been insightful. Perhaps it's even inspired your own brewery hopping trip around Alabama! After all, nothing beats sitting with friends old and new at one of these fine establishments, relishing in the camaraderie as much as the brew itself.
So here's raising a toast to Alabama's thriving brewing scene! Keep exploring, keep savoring and most importantly – keep coming back for more. Cheers y'all!