If you're a craft beer connoisseur or just someone who enjoys a quality pint, Massachusetts is truly a treasure trove of breweries for you to explore. It's no surprise that the state's rich history spills over into its brewing scene, with some breweries dating back centuries while others have sprung up in recent years as part of the craft beer boom.
From Boston to the Berkshires, there's something for everyone. Whether you're into hop-heavy IPAs, smooth stouts, or unique experimental brews – Massachusetts has got it all. You might even find your new favorite brewery nestled among the cobblestone streets of a historic town or tucked away in an industrial park.
So grab your growler and get ready to embark on a delicious journey through the Bay State's best breweries! Your taste buds are in for quite an adventure.
Exploring the Craft Beer Scene in Massachusetts
We're diving into an ocean of frothy goodness here, folks. Massachusetts is a true haven for beer lovers, boasting more than 130 craft breweries scattered across the state. From small-batch artisanal brews to international award-winners, there's a pint (or two!) for every palate.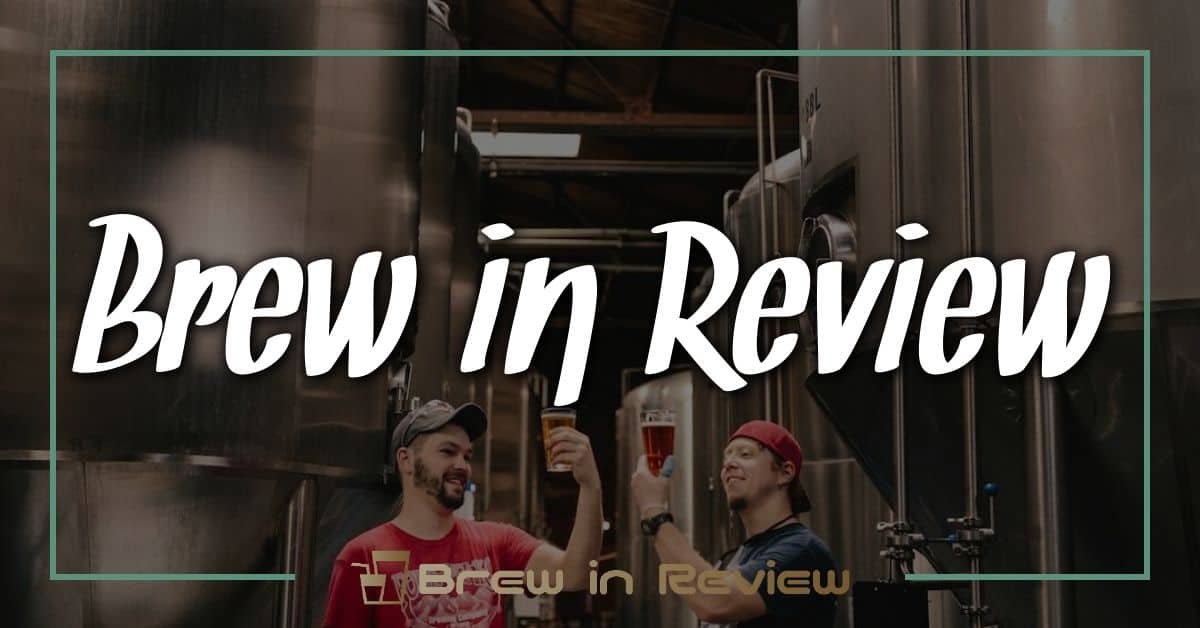 Let's start with Tree House Brewing Co. Nestled in the heart of Charlton, it's famous for its New England IPA – think bright tropical notes and a richly hazy finish. Their beer list isn't just limited to IPAs though; they've got stouts, porters, lagers… you name it!
Next up? Trillium Brewing Company. With locations in Boston and Canton, Trillium is a fan favorite among locals and tourists alike. They specialize in farmhouse-style beers that are oh-so-quaffable.
And who could forget about Jack's Abby Craft Lagers? Based out of Framingham since 2011, this brewery has been pushing boundaries by focusing exclusively on lager brewing – something not often seen in the craft scene.
Here are some quick stats:
| Brewery | Year Established | Specialty |
| --- | --- | --- |
| Tree House Brewing Co. | 2011 | New England IPA |
| Trillium Brewing Company | 2013 | Farmhouse-style Beers |
| Jack's Abby Craft Lagers | 2011 | Lager Beers |
But wait! There's more to explore beyond these big names:
Night Shift Brewing: Known for their experimental brews.
Mystic Brewery: A gem specializing in wild yeast fermentation.
Harpoon Brewery: One of Massachusetts' oldest breweries offering diverse styles.
Massachusetts' beer scene has come a long way from its Puritan roots. Today it stands as one of the most vibrant craft beer scenes on the East Coast; each brewery offering unique tastes and experiences sure to leave any beer enthusiast asking for another round!
Top Breweries in Boston
Boston, that charming city of culture, history and sports. But let's not forget about its vibrant beer scene! With a rich brewing heritage dating back to colonial times, no wonder it's home to some of America's most loved breweries.
First off, we've got the iconic Samuel Adams. You know you're sipping on a piece of U.S. brewing history when you pop open one of their cold ones. They've been stirring up brews since 1984 and are famous for their Boston Lager – an absolute staple in any American beer repertoire.
Next up is Harpoon Brewery, another juggernaut on the Boston beer scene. If you're after variety, Harpoon has got your back with an impressive range of beers including IPAs, stouts and ciders. And don't even get us started on their seasonal offerings!
And who could skip over Trillium Brewing Company? Known for their innovative approach to craft brewing (we're talking wild ales fermented with New England wildflower honey), they've quickly become a favorite among locals and visitors alike.
But hey, don't just take our word for it!
| Brewery | Year Established | Signature Beer |
| --- | --- | --- |
| Samuel Adams | 1984 | Boston Lager |
| Harpoon Brewery | 1986 | IPA |
| Trillium Brewing Company | 2013 | Wild Ale |
Each brewery has its own unique charm and flavor profile so why not give them all a whirl? After all, exploring new tastes is half the fun when delving into local brew scenes! So next time you find yourself in Beantown, be sure to pay these top breweries a visit.
Breweries Offering Unique Beers in Western Massachusetts
Craft beer lovers, brace yourselves! You're about to embark on a virtual tour of some of the most intriguing breweries found tucked away in Western Massachusetts. Each spot has its own unique twist on classic brews and an ambience that'll make you want to stay awhile.
First off, let's talk Element Brewing Company located in Millers Falls. Their philosophy? Break the rules. So put aside your preconceived notions because they're all about creating beers that defy traditional categories. Think 'Dark Element', a blend of black ale and IPA, or 'Red Giant', an amber ale with a whopping 8.3% ABV.
Just down the road in South Deerfield, Berkshire Brewing Company is making waves with their flagship offering – Steel Rail Extra Pale Ale. It's light-bodied yet flavorful, making it perfect for both novice beer drinkers and seasoned connoisseurs alike. Here's to beer unity!
But wait – there's more! Ever heard of craft-brewed sake? Well at Abandoned Building Brewery in Easthampton they've got it covered alongside their hand-crafted ales and lagers. And don't forget Amherst Brewing Company – where you can pair your pint with some amazing locally-sourced food.
Over at Lefty's Brewing Company in Greenfield, things are getting really interesting with flavors like Graham Cracker Porter or Maple Oatmeal Stout – talk about dessert beers!
Here's a quick snapshot:
| Brewery | Location | Noteworthy Beer |
| --- | --- | --- |
| Element Brewing Company | Millers Falls | Dark Element |
| Berkshire Brewing Company | South Deerfield | Steel Rail Extra Pale Ale |
| Abandoned Building Brewery | Easthampton | Lola's Saison |
| Amherst Brewing Company | Amherst | Jess IPA |
| Lefty's Brewing Company | Greenfield | Graham Cracker Porter |
So next time you find yourself wandering through Western Massachusetts remember these names; they're sure to give your taste buds something to cheer about!
Family-Owned Breweries to Visit in Central Massachusetts
Ready to embark on a beer adventure? Look no further than the heart of the Bay State. Central Massachusetts is home to some fantastic family-owned breweries that will tantalize your taste buds and give you a real sense of the local brewing culture.
Let's start with Wormtown Brewery in Worcester. It's been pouring pints since 2010, and they're all about 'a piece of Mass in every glass'. Their award-winning Be Hoppy IPA puts them on the map, but don't overlook their seasonal specials – these brews capture the essence of New England year-round.
Next up is Gardner Ale House, Gardner's only full-menu brewpub. The Pail Ale and Chair City Pale are fan favorites here. What makes this spot extra special? They host live music every weekend. So, it's not just about great beer – it's also about creating memorable experiences!
Perched on a hilltop in Sturbridge, you'll find Rapscallion Brewery. This brewery was originally established in 1993 as Concord Brewery but changed its name when purchased by two brothers in 2007. Here they offer an assortment of flavorful beers like their flagship Honey Pale Ale along with unique offerings such as Raspberry White Ale.
Your journey wouldn't be complete without visiting Stone Cow Brewery located at Carter & Stevens Farm in Barre. This destination brewery takes pride in being part of a fifth-generation working dairy farm! Alongside excellent craft beers, they offer farm-to-table BBQ during summertime weekends which adds another layer to your visit.
Wormtown Brewery
Gardner Ale House
Rapscallion Brewery
Stone Cow Brewery
These are just a few examples of family-owned breweries nestled away in Central Massachusetts that are worth checking out! Remember: always enjoy responsibly and savor each sip – after all, you're tasting history, tradition, innovation and love for brewing encapsulated within each frothy pint.
Massachusetts Breweries with Historic Backgrounds
Digging into the history of beer in Massachusetts, you'll find a rich tapestry woven with tradition and innovation. Some breweries have even turned their historic backgrounds into unique selling points. Let's dive right into these fascinating tales.
One brewery that instantly stands out is the Samuel Adams Boston Brewery. Founded by Jim Koch in 1984, it revived his great-great grandfather's beer recipe that had been dormant for over a century! It's not just about the past here though; Sam Adams continues to innovate and create new brews while honoring its roots.
Turn your attention now to Harpoon Brewery. Launched in 1986, Harpoon was granted Brewing Permit #001 by the Commonwealth of Massachusetts, since it was the first to brew commercially in Boston after a dormant period of about 25 years. Today, they're still pouring heart and soul (and hops!) into every pint they produce.
We can't forget about Mayflower Brewing Company, either. As you might guess from its name, this Plymouth-based brewery has deep ties to Massachusetts' history – specifically, its Pilgrim founders. They're committed to celebrating their heritage with each ale and lager made.
Lastly but certainly not least is Wachusett Brewing Company out there in Westminster. It began brewing back in an old barn on their property since 1994! They've come a long way from those humble beginnings but still hold onto their down-to-earth approach.
Here are some key points summarizing these historic breweries:
Samuel Adams Boston Brewery: Revived an old family recipe
Harpoon Brewery: First commercial brewery after a dormant period
Mayflower Brewing Company: Honors Pilgrim founders through beers
Wachusett Brewing Company: Started brewing in an old barn
Isn't it cool how these breweries manage to weave together past and present? Each sip becomes more than just a beverage—it's also savoring a piece of Massachusetts' storied history!
Best Seasonal Beers from Massachusetts' Breweries
Now, let's talk about the best seasonal beers you can find in our beloved Massachusetts breweries. It's no secret that each season brings its own unique flavors and aromas to our palates, and local brewers sure know how to make the most out of it.
First off, we can't ignore the winter brews. Beer is often overlooked during this chilly season but it shouldn't be! For instance, there's Harpoon Brewery's Winter Warmer which has been warming hearts (and bellies) since 1988 with its rich, malty sweetness balanced by a blend of cinnamon and nutmeg. It's like a holiday dessert in liquid form!
Moving on to springtime – watch out for Samuel Adams' Cold Snap. This unfiltered white ale blends spring spices with hazy wheat notes making it a refreshing treat that matches perfectly with blooming flowers and warming weather.
But who could forget summer? It's arguably the perfect beer-drinking season and Cape Cod Beer's Beach Blonde Ale is just what you need for those lazy beach days or backyard barbecues. It's light-bodied with subtle hints of citrus–an ideal thirst quencher under the hot sun.
Then comes fall – arguably the most anticipated beer season thanks to Oktoberfest traditions. Jack's Abby Craft Lagers does not disappoint with their Copper Legend Octoberfest Lager – an easy-to-drink beer featuring toasted bread flavors mixed with sweet maltiness.
Here are some top picks for each season:
| Season | Brewer/Brewery | Beer |
| --- | --- | --- |
| Winter | Harpoon Brewery | Winter Warmer |
| Spring | Samuel Adams | Cold Snap |
| Summer | Cape Cod Beer | Beach Blonde Ale |
| Fall | Jack's Abby Craft Lagers | Copper Legend Octoberfest Lager |
Remember these are only suggestions; there's plenty more waiting for you at each brewery! So go ahead, explore your taste buds every season–you might just discover your next favorite brew.
How to Plan a Brewery Tour in Massachusetts
Now, if you're angling for a little adventure and looking to taste the best brews that Massachusetts has to offer, planning a brewery tour is just the ticket. Let's dive into some helpful tips on how you can make the most of your beer-tasting journey through this charming New England state.
First off, do your research. There are over 100 breweries in Massachusetts – that's quite a few pints! Take some time to check out their websites or social media pages. You'll get an idea about each brewery's vibe and their specialty beers. Look for those offering unique flavors or brewing methods that pique your interest.
Next up, consider booking guided tours. Several breweries provide guided tours where they walk you through their brewing process, explain different beer styles, and yes – let you sample their offerings! For instance, Samuel Adams in Boston offers free tours complete with tastings (although donations are encouraged). Night Shift Brewing in Everett also conducts detailed tours but charges a small fee.
But wait – what about transportation? Well, if there's one rule on a brewery tour it's "Don't Drink and Drive". So plan accordingly! Check public transit options or consider hiring a designated driver service. Some companies like City Brew Tours even offer all-inclusive trips covering multiple breweries with transportation included!
Finally, pace yourself – remember it's not just about drinking as much as possible but savoring each sip. Try to limit yourself to around 1-2 breweries per day so you can truly enjoy the experience without rushing.
There ya have it – everything you need to know for planning your own brewery tour in Massachusetts. So go ahead and immerse yourself in the rich tapestry of hops and malts this state has unfurled!
Conclusion: Your Ultimate Guide to the Best Breweries in Massachusetts
So there you have it! You've journeyed with us through the bustling brew scene of Massachusetts. Whether you're a beer aficionado or someone who's just dipping their toes into the world of craft beers, we trust this guide has given you a glimpse into the best breweries that Massachusetts has to offer.
You might be wondering, "What's next?" Well, it's time for some fun. Why don't you get out there and start exploring these breweries? Remember, don't just take our word for it. The true beauty of beer lies in its variety and individual appeal. So go ahead, find your new favorite hangout spot or discover your next go-to brew.
Just to jog your memory, here are some highlights from our list:
Allagash Brewing Company: Known for their Belgian-style beers.
Tree House Brewing Co.: Famed for its IPA selection.
Trillium Brewing Company: Offers an extensive range of styles.
Night Shift Brewing: Popular for both traditional and experimental brews.
Remember not to rush your brewery visits. Take time to savor each sip, immerse yourself in each brewery's unique ambiance, chat with the brewers if possible – they're usually quite friendly!
To wrap up this guide – remember that beer is more than just an alcoholic beverage; it's a hobby, a passion and for many people – a way of life! So stay curious, keep exploring and most importantly enjoy every moment of your beer journey through Massachusetts.
Until next time folks – Stay hoppy!