Hey there, fellow beer lovers! Let's venture to the wild north and explore the thriving world of Alaskan breweries. With a brewing tradition as rugged and bold as the Last Frontier itself, you'll find an impressive array of local brews that are anything but ordinary. From Anchorage to Fairbanks, from barleywine to pale ale, there's a sudsy delight waiting for everyone.
The craft beer scene in Alaska is one worth diving into. It's not just about ice-cold beers served against the backdrop of stunning wilderness views (though let's be honest – that sure doesn't hurt). It's also about innovative brewers who aren't afraid to push boundaries and surprise your palate. Alaska has become a breeding ground for creative brewing, with each brewery carving out its unique identity while sharing a common thread – exceptional quality.
So buckle up, because we're taking you on an exciting journey into the heart of Alaska's best breweries. You're about to discover that this vast state offers more than just breathtaking landscapes – it's also home to some truly outstanding beers!
Exploring Alaska's Top Breweries
Ready to dive into the world of Alaskan brewing? Let's kick off our suds-filled adventure! Alaska might be known for its breathtaking landscapes and abundant wildlife, but it's also home to some of the finest breweries in the country. From Anchorage to Fairbanks, these breweries are crafting unique brews that are as diverse and exciting as The Last Frontier itself.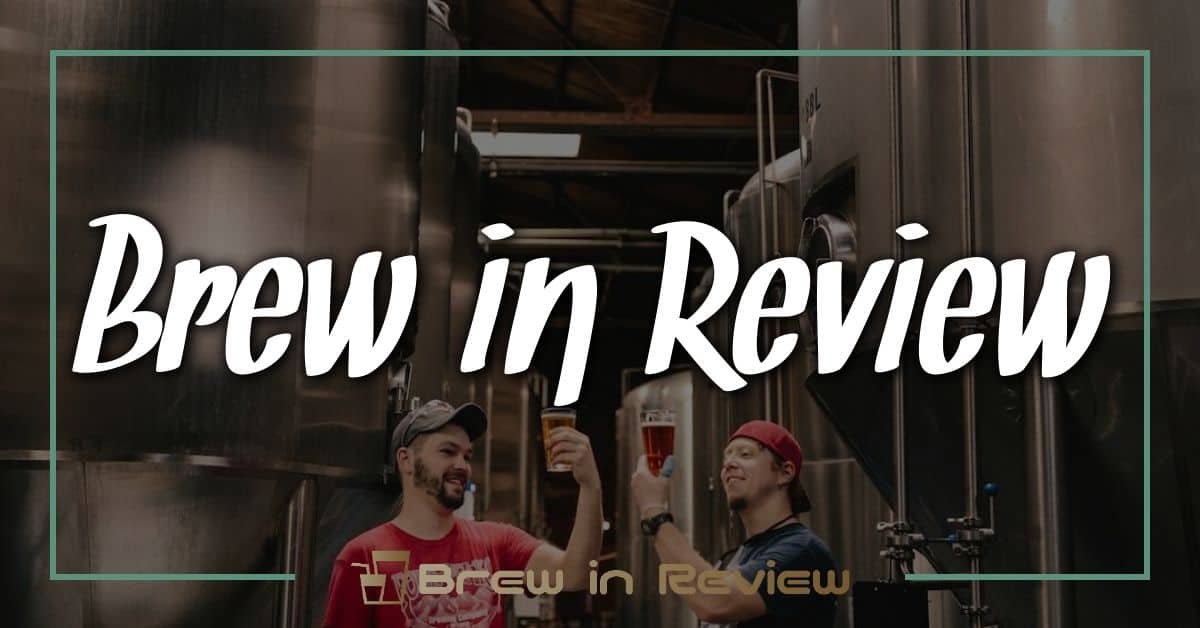 First up on our list is Anchorage Brewing Company. They're brewing some serious magic over there with their innovative use of oak barrels. You'll find everything from Belgian-style ales aged in French oak casks to American wild ales fermented with an array of wild yeast strains.
Next stop, Denali Brewing Company located in Talkeetna. It's not just about amazing beers here; they also have a strong sense of community. With beer names like "Single Engine Red" and "Twister Creek IPA", you can feel the Alaskan spirit infused in every sip.
Now let's head north to Silver Gulch Brewing & Bottling Co., America's most northern brewery situated right outside Fairbanks. They've been offering craft beers since 1998, making them one of Alaska's oldest operating breweries.
We can't forget Midnight Sun Brewing Co., based out in Anchorage. Known for their daring flavor combinations – think Belgian-style tripels brewed with fresh Alaskan berries – they're pushing boundaries while staying true to classic brewing traditions.
Anchorage Brewing Company
Specialty: Oak barrel-aged beers
Denali Brewing Company
Specialty: Community-inspired brews
Silver Gulch Brewing & Bottling Co.
Specialty: Time-honored craft beers
Midnight Sun Brewing Co.
Specialty: Experimental flavors
Each brewery tells a unique story about its place in Alaska through its brews, all while producing top-notch beers that would impress even the most discerning beer enthusiast.
So next time you're planning a trip up North, make sure you include these local gems on your itinerary! Here's cheers to exploring new flavors amid stunning views!
The Unique Taste of Alaskan Beers
Let's dive right into the heart of Alaska where the magic happens… in its breweries. You've probably heard about the uniqueness of Alaskan beers, and you're not mistaken! What makes them so different, you ask? Well, get ready because we're about to embark on a flavor journey.
The first thing that sets these beers apart is their quality ingredients. Most breweries in Alaska utilize pure glacier water, which gives these brews an incredibly fresh taste. Some even use locally harvested spruce tips! This adds a distinctive piney flavor that'll transport you straight to the wild Alaskan forests with every sip.
Now let's talk about variety. From honey lagers and pale ales to robust stouts and porters, there's something for everyone in this frosty state. Anchorage Brewing Company is renowned for its experimental concoctions like 'The Tide and Its Takers' – a Belgian-style triple ale aged in French oak Chardonnay barrels!
Did you know that Alaska has one of the highest brewery-per-capita ratios in America? With nearly 40 breweries serving less than 750,000 people, they certainly have their beer game strong.
Here's a fun little table to give you an idea:
| Breweries | Population |
| --- | --- |
| ~40 | <750k |
Alaska's long summer days also play a significant role here. Barley grown under the midnight sun tends to be sweeter, lending additional richness to local beers like Silver Gulch's 'Fairbanks Lager'.
Lastly but certainly not leastly (is it even possible when talking beer?), let's mention Midnight Sun Brewing Co.'s 'T.R.E.A.T', an imperial chocolate pumpkin porter that perfectly exemplifies how innovative Alaskan brewers can be!
So folks, whether it's unique ingredients or creativity at play – one thing is certain: The taste of Alaskan beers truly echoes its breathtaking landscapes!
Award-Winning Craft Breweries in Alaska
Let's dive right into some of the top-notch breweries that have put Alaska on the map for all craft beer lovers. There's nothing like a frosty pint from an award-winning Alaskan brewery to make your evening just right.
First off, you've got to check out Denali Brewing Company. Situated in Talkeetna at the base of North America's highest peak, it's not only their geographical location that sets them apart. They're known for their creative brews and have bagged numerous awards over the years for standout beers like their Single Engine Red ale.
Next up, there's Alaskan Brewing Co., one of the oldest operating breweries in Alaska and a staple among locals since 1986. Their Smoked Porter is famously known for winning multiple gold medals at the Great American Beer Festival (GABF). A visit here isn't complete without tasting this award-winning delight!
Now let's head over to Anchorage where Midnight Sun Brewing Company rules the roost! Notable especially for its Belgian-inspired brews, it has been winning hearts (and awards!) since 1995 with beers like Sockeye Red IPA.
Here are some key highlights:
Denali Brewing Company: Known for its Single Engine Red ale
Alaskan Brewing Co.: Famous Smoked Porter has won multiple gold medals at GABF.
Midnight Sun Brewing Company: Sockeye Red IPA is a must-try!
Remember, while you're sipping on these divine brews, you're also soaking up local history. Each brewery offers a unique insight into Alaskan life – from surviving harsh winters to celebrating summer solstice! So next time you find yourself in The Last Frontier State, don't forget to pay homage to these incredible brewing institutions!
Sustainable Brewing Practices in Alaska
Here's a toast to the breweries up North! They're not just about creating unique, flavorful brews but are also serious about sustainability. Let's talk about how these Alaskan breweries are combining their love for beer with sustainable practices.
Ever heard of using spent grain to feed livestock? Well, that's exactly what many breweries in Alaska are doing. Take for example, Denali Brewing Company. After they've squeezed out all the sugars needed for brewing from their malted barley, instead of tossing it away or letting it go to waste, they give it away as animal feed. Sounds like a win-win situation!
But wait there's more! Did you know there's even renewable energy involved? Yep, you read that right. Alaska's largest brewery – Alaskan Brewing Company has invested in a first-of-its-kind boiler system which uses spent grain as its sole fuel source. That means zero dependence on fossil fuels and an incredible reduction of CO2 emissions by over 5,000 tons annually.
And let's not forget water conservation – another integral part of sustainable brewing practices. Breweries such as Midnight Sun Brewing Co take this seriously too! They utilize state-of-the-art systems and processes to minimize water usage during brewing operations.
Have a look at some figures below:
| Brewery | Sustainability Practice | Impact |
| --- | --- | --- |
| Denali Brewing Company | Uses spent grain as livestock feed | Reduces waste disposal |
| Alaskan Brewing Company | Renewable energy boiler system powered by spent grain | Eliminates fossil fuel usage; reduces CO2 emissions by 5K+ tons every year |
| Midnight Sun Brewing Co | Advanced systems for minimal water usage during brewing operations | Conserves water resources |
So next time you grab a cold one from Alaska, remember – it's more than just great taste you're enjoying – It's the result of innovative thinking and sustainable practices too!
Brewery Tours to Experience in Alaska
There's nothing quite like the fresh, crisp taste of Alaskan brews. If you're planning a trip to The Last Frontier State, make sure to put these brewery tours on your must-do list.
Let's kick things off with Denali Brewing Company. Nestled in the small town of Talkeetna, this brewery offers a unique peek into Alaska's thriving craft beer scene. On their tour, you'll get a behind-the-scenes look at how they create their signature brews and even get a chance to sample some straight from the source!
Next up is Silver Gulch Brewing & Bottling Co., known as America's most northern brewery. It's situated in Fox, just outside Fairbanks and has been serving up award-winning beers since 1998. Their informative tours will let you see how they combine traditional brewing methods with innovative techniques to create unforgettable flavors.
In Anchorage? Make sure you swing by Midnight Sun Brewing Company. This beloved local spot offers tours every Thursday night that walk visitors through the entire brewing process – from grain selection to bottling.
Denali Brewing Company: Located in Talkeetna
Silver Gulch Brewing & Bottling Co.: Situated in Fox
Midnight Sun Brewing Company: Based in Anchorage
But it doesn't stop there! Alaska is home to more than 35 breweries and each one offers something different – whether it's unique ingredients sourced from the Alaskan wilderness or quirky traditions that reflect the state's vibrant local culture. From Haines Brewing Company tucked away in Southeast Alaska to Kenai River Brewing up on the peninsula – there's plenty for beer lovers to explore!
So come thirsty and ready for adventure when embarking on these Alaskan brewery tours because they're an experience not just about beer but also about Alaska's hearty spirit and stunning landscapes.
Pairing Food with Alaskan Beers
You're in for a treat! Let's dive into the delicious world of pairing Alaskan beers with food. Picture this, you're at your favorite local brewery, ice-cold pint in hand, but what's that perfect dish to accompany your drink? Well, we've got some suggestions that'll make your taste buds sing!
First off, let's talk about Alaskan IPAs. These hop-heavy brews are known for their strong flavors and higher alcohol content. What could possibly stand up to such robust character? Think spicy dishes or hearty meats. A fire-grilled steak or a plate of fiery wings can be just the ticket.
Alaskan IPA: Fire-grilled steak / Fiery wings
Next up is the classic Amber Ale. This versatile beer is well-balanced and smooth. It pairs wonderfully with grilled foods and even desserts! Imagine sipping on an amber ale while enjoying a caramel-drizzled apple pie… Sounds mouth-watering, doesn't it?
Amber Ale: Grilled chicken / Caramel apple pie
And who could forget Stout? This dark and decadent beer is often associated with winter months because of its rich flavors – think chocolatey goodness meets coffee bitterness. So naturally, it'd pair well with chocolate-based desserts or robust cheeses.
Stout: Dark chocolate cake / Strong cheese
Now let's take a moment to appreciate Saisons – these light yet complex beers are summer favorites for many Alaskans due to their fruity and spicy notes which can complement seafood beautifully. Imagine fresh-caught salmon paired perfectly with a refreshing saison…
Saison: Grilled Salmon / Shrimp Scampi
Remember folks, these pairings aren't rules engraved in stone; they're more like guidelines to enhance your meal experience! So next time you're out tasting Alaska's finest brews (or even if you're just chilling at home), don't hesitate to try them out! Enjoy responsibly.
Seasonal Specials from Alaskan Breweries
When you're in Alaska, it's not all about snow-capped mountains and the Northern Lights. There's a liquid gold well worth your attention – the state's thriving beer scene! Particularly, the seasonal specials that Alaskan breweries whip up are something you'd want to savor.
Let's start with the mighty Midnight Sun Brewing Co., famous for their winter warmer 'T.R.E.A.T'. This Chocolate Pumpkin Porter is not your traditional brew! It's made with cocoa nibs and pumpkin pie spices – quite literally a treat during Alaska's long winter nights. Another fan favorite? Their "Meltdown Double IPA", released every spring, offers an amazing blend of hoppy bitterness and tropical fruit flavors.
Just as innovative is Anchorage Brewing Company who've got quite a reputation for their unique barrel-aged brews. Each fall, they bring out 'The Tide and Its Takers'—a Belgian-style triple ale aged in Chardonnay barrels with Brettanomyces. And come summer, don't miss their 'Anadromous Black Sour Ale', aged in Pinot Noir barrels and brewed with wild yeast strains.
Down at Denali Brewing Company in Talkeetna, they're known for brewing hearty seasonals like their 'Single Engine Red', perfect for those chilly winter evenings by the fire. Summer visitors should look out for 'Twister Creek IPA', which pairs well with Alaskan fish dishes!
And let's not forget Silver Gulch Brewery—the oldest operating brewery in America's last frontier—with its delightful array of seasonals like the fruity 'Fairbanks Lager' in summer or richly flavored 'Old 55 Pale Ale' during fall.
So there you have it folks! A quick round-up of some must-try seasonal specials from the best breweries in Alaska that are truly worth raising a glass to.
Remember though, this list merely scratches at the icy surface of what Alaskan breweries have on tap when it comes to seasonal beers. So why wait? Pack those thermals (or sunnies), get going, and discover your own favorite pint under the vast Alaskan sky.
Conclusion: The Best Brewery Experience in Alaska
Now that we've journeyed together through the frosty heartland of Alaskan breweries, it's time to wrap up our adventure. You might be asking, "What's the best brewery experience in Alaska?" Well, dear reader, it all depends on what you're looking for.
Are you a fan of innovative flavor profiles and quirky taprooms? Then HooDoo Brewing Company is your go-to. Their creative brews and inviting atmosphere will keep you coming back for more.
Perhaps you're someone who values tradition and history along with a good pint. In that case, Alaskan Brewing Co., one of the oldest breweries in Alaska could become your new favorite spot.
Or maybe for you it's all about the location! Midnight Sun Brewing offers not just delicious beer but also an unforgettable view from their loft-style tasting room – perfect if you love pairing your ale with a side of scenic beauty!
But let's not forget those who are into bold flavors and strong beers. Anchorage Brewing Company should be right up your alley with their impressive selection of barrel-aged and funky brews.
Here's how these top spots stack up:
| Brewery | Specialty | Location Bonus? |
| --- | --- | --- |
| HooDoo Brewery | Innovative Brews | Yes |
| Alaska Brewing Co. | Traditional Ales | No |
| Midnight Sun Brewery | Variety & Views | Yes |
| Anchorage Brewing Co. | Bold & Barrel-aged Beers | No |
At the end of our hop-filled day though, remember that everyone's taste buds are as unique as snowflakes on an Alaskan winter day – so there's no definitive answer to 'the best'. Your ideal brewery experience in Alaska would be where you feel happiest sipping on a frosty pint. So why not sip away at each one until you find your personal slice of beer paradise?
Happy hopping across Alaskan brews!