Sunny Arizona, it's not just about the Grand Canyon, cacti, and unforgettable sunsets. Believe it or not, this desert gem is also making a name for itself in the craft beer world. If you're a beer aficionado or simply enjoy sipping on a frothy pint now and then, Arizona's burgeoning brewery scene won't disappoint.
From Tucson to Flagstaff and everywhere in between, you'll find breweries that are as diverse as they are numerous. Whether you crave an intensely hoppy IPA, a rich stout, or prefer something light and easy-drinking like a pilsner or lager – trust me – there's an Arizona brewery ready to quench your thirst.
So sit back, pop open your favorite local brew (if you've got one), and let's embark on a virtual tour of some of the best breweries that the Copper State has to offer. You're in for quite an adventure! Remember though: while we can't possibly cover every great brewery out there in this article (there are over 100!), we'll certainly give it our best shot!
Exploring Arizona's Craft Beer Scene
You're in for a treat if you're touring Arizona's craft beer scene. It's vibrant, full of character and offers an eclectic mix of flavors to suit every palate. The Grand Canyon State is home to over 100 breweries, each with its own unique brews and atmosphere.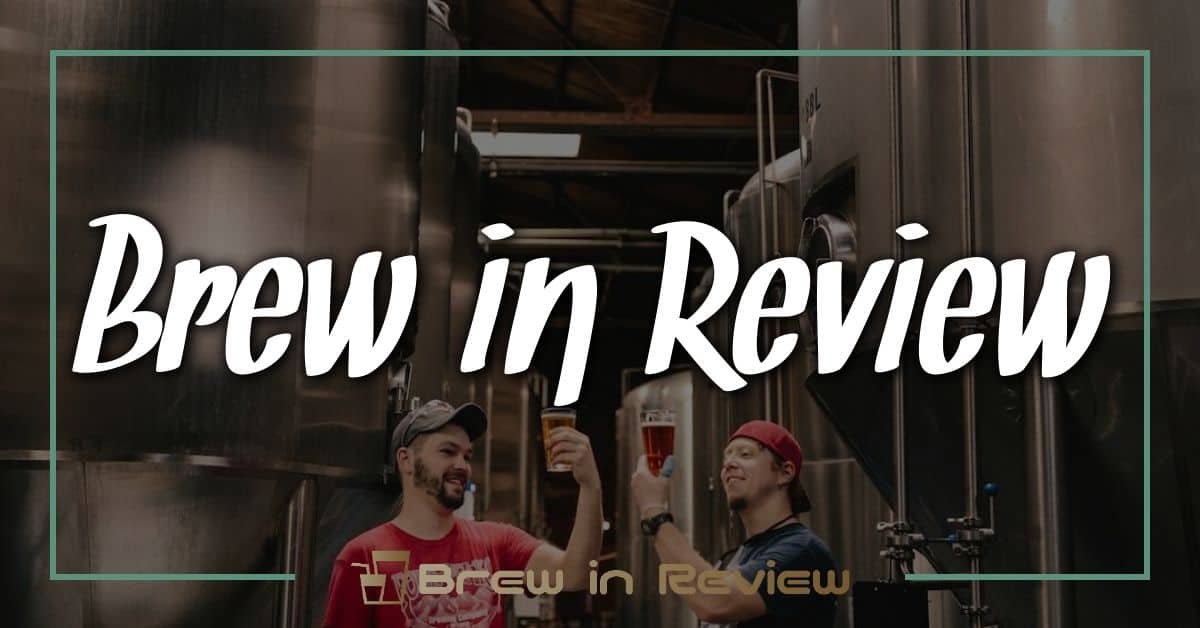 From the heart of Phoenix to the outskirts of Tucson, these breweries are turning heads and filling glasses with their innovative brews. Four Peaks Brewery in Tempe is one such place that has been grabbing headlines ever since it opened doors in 1996. Known for its Kilt Lifter Scottish-style ale, this brewery is a staple on any Arizona beer tour.
Travel farther south and you'll find Pueblo Vida Brewing Company in Tucson. With a focus on small-batch beers, they've created an impressive lineup that includes everything from classic IPAs to refreshing lagers. Their dedication to quality over quantity shines through each pint poured.
Here's a quick glance at some noteworthy breweries:
Four Peaks Brewing Company: Known for their Kilt Lifter Scottish-style ale.
Pueblo Vida Brewing Company: Specializes in small-batch beers including classic IPAs and refreshing lagers.
Huss Brewing Co.: Offers an array of award-winning beers including Scottsdale Blonde Kölsch-style Ale.
But it's not just about the beer here – it's about the community too. Breweries like Huss Brewing Co., located in both Tempe and Phoenix, offer more than great beer; they provide a welcoming environment where locals gather over shared love for well-crafted brews.
While exploring Arizona's craft beer scene, savor each sip as you discover the stories behind your favorite brews. From family-owned operations to large-scale productions, there's plenty brewing under the desert sun!
The Rise of Breweries in The Grand Canyon State
What's more refreshing than a cold beer after a long hike through the picturesque landscapes of Arizona? Not much, I'll tell you that! If you're a craft beer enthusiast, there's good news. Over the past decade or so, Arizona has seen an impressive growth in its craft beer industry.
Now, you might be wondering why this sudden surge? Well, it all started with changes to the state's liquor laws back in 2010. Those legal shifts allowed local breweries to expand their production and distribution considerably. And boy did they make use of it!
Looking at numbers alone can paint quite the picture:
Year | Number of Breweries
---- | -------------------
2010 |         34
2020 |        100+

That's right; we've gone from just a couple dozen breweries to over a hundred within ten years! But it doesn't stop there.
With this boom came an incredible variety and creativity in brewing. From traditional lagers and stouts to adventurous sours and barrel-aged beauties – Arizona breweries have got you covered. These guys aren't just working hard; they're also nabbing awards at national competitions.
Four Peaks Brewing Company snagged gold medals at the Great American Beer Festival.
Arizona Wilderness Brewing Co., famous for its locally sourced ingredients, has been named one of RateBeer's Best New Brewers in the World.
Tombstone Brewing Company is creating waves with their highly-rated IPAs.
So next time when you're hiking around Sedona or exploring Phoenix nightlife – don't forget to grab some local brews! You won't regret immersing yourself into this thriving scene that is as diverse as Arizona itself!
Top-Rated Breweries in Phoenix, Arizona
Phoenix, the heart of sunny Arizona, isn't just about cacti and sunsets. It's also a paradise for beer lovers! With an ever-growing craft beer scene, you're bound to find a brew that tickles your taste buds.
One spot you've gotta check out is Wren House Brewing Company. It's tucked away in a quaint 1922 bungalow and boy does it pack a punch! They're known for their innovative recipes and rotating taps. From hoppy IPAs to rich stouts, their menu keeps beer aficionados coming back for more.
Then there's Arizona Wilderness DTPHX. This downtown brewery has been making waves since its inception with its unique focus on locally sourced ingredients. They even made RateBeer's top new breweries list globally – yes, globally – back in 2014!
If you're into storytelling along with your sipping, Four Peaks Brewery is right up your alley. As one of the oldest breweries in town (established way back in '96), they've got some tales to tell…and award-winning beers to boot! Their Kilt Lifter Scottish-style ale has won gold at the Great American Beer Festival not once or twice but three times.
And let's not forget Pedal Haus Brewery. This bike-themed pub knows how to pair food with their brews like nobody's business! You'll be pedaling over there faster than you can say "pint please" after hearing about their mouth-watering nachos alongside their crisp lagers.
Wren House Brewing Company: Known for innovative recipes
Arizona Wilderness DTPHX: Locally sourced ingredients
Four Peaks Brewery: Award-winning beers
Pedal Haus Brewery: Food pairing expertise
In the end, these are just a handful of Phoenix's stellar breweries. There are countless others waiting to serve up that perfect pint amidst this city's desert backdrop.
But hey – discovering them is half the fun! So grab your sunscreen and get ready for some hop-filled adventures under the Arizonan sun.
Tucson's Unique Microbreweries You Must Visit
Ready to savor some craft beer magic? Well, you're in luck because Tucson's brewing scene is teeming with unique microbreweries that are a must-visit. These aren't just any breweries; they're places where passion meets craftsmanship to deliver you a pint full of unforgettable flavors.
Firstly, let's talk about Barrio Brewing Co. Founded back in 1991, it has the prestige of being Arizona's oldest brewery! You'll be taken aback by their wide range of brews on tap – from the refreshing Barrio Blonde to the robust Nolan Porter. Here, every sip tells a story and trust us, you wouldn't want to miss out on this tale.
Next up is Pueblo Vida Brewing Company, located right in downtown Tucson. It's got an ever-changing menu that keeps things fresh and exciting for beer enthusiasts. What sets them apart? Their focus on quality ingredients and unique flavor profiles certainly does the trick!
Here are few more options for your taste buds:
1912 Brewing Co: Known for their bold flavors and innovative brewing techniques.
Catalina Brewing Company (CBC): If you're into adventure-themed brews, CBC should be next on your list.
Dillinger Brewing Company: Craving some local flair? Dillinger won't disappoint with its creative spins on traditional styles.
But hey! Don't just take our word for it. Check out these stats reflecting how well-loved they are:
| Brewery | Google Ratings |
| --- | --- |
| Barrio Brewing Co. | 4.6/5 |
| Pueblo Vida Brewing Company | 4.7/5 |
| 1912 Brewing Co. | 4.8/5 |
| Catalina Brewing Company (CBC) | 4.5/5 |
| Dillinger Brewing Company | 4.7/5 |
Remember folks; whether you're a hop-head or passionate about porters, there's something for everyone here in Tucson! So why wait? Let your tasting journey begin today!
Flagstaff: A Hidden Gem for Beer Lovers
You've probably heard about the Grand Canyon, but have you discovered Flagstaff's thriving beer scene yet? Nestled among pine forests and vibrant landscapes, this quaint Arizona city is an oasis for all craft beer enthusiasts. It boasts a unique blend of traditional and experimental breweries that'll have your taste buds dancing with delight!
First up on our tour is Mother Road Brewing Company. This place isn't just about great beers; it's also steeped in history. Its name pays homage to Route 66, fondly known as "the Mother Road". Here you can savor classics like the "Tower Station IPA" or go off the beaten path with their seasonal brews.
But don't stop there! Swing by Historic Brewing Company, where they're spinning out innovative beers with a nod to Flagstaff's past. You might be tempted to stick with their award-winning Piehole Porter – but trust me, their rotating taps are well worth exploring.
Ever feel like the universe aligns when you take a sip of really good beer? That's probably because you haven't visited Dark Sky Brewing Company yet! Inspired by the night skies of Flagstaff (a designated International Dark Sky City), these guys are all about pushing boundaries and brewing over 500 different beers in five years.
And who could forget Beaver Street Brewery? As one of Arizona's oldest breweries, Beaver Street has been serving up quality pints since 1994. Their Railhead Red Ale is an iconic staple in town – it's almost as familiar as the historic train station just across the street!
Flagstaff doesn't just limit itself to traditional settings either! The casual vibe at Lumberyard Brewing Co takes advantage of its lumber era-themed building while offering fantastic brews that pair perfectly with their hearty food menu.
Here's a little snapshot:
| Brewery | Must-Try Brew |
| --- | --- |
| Mother Road Brewing Co | Tower Station IPA |
| Historic Brewing Co | Piehole Porter |
| Dark Sky Brewing Co | Random selection (they're always changing!) |
| Beaver Street Brewery | Railhead Red Ale |
| Lumberyard Brewing Co | Lumberyard IPA |
So next time you're planning an Arizona trip, don't miss out on this hidden gem. With so many amazing breweries in Flagstaff, your biggest challenge will be deciding where to go first!
Unexpected Brewery Finds in Small-Town Arizona
Hey, beer enthusiasts! Ready to go off the beaten path? Now, you might think that all the best breweries are tucked away in bustling cities. But let me tell you, some of the finest craft beer gems are hiding in Arizona's small towns. So buckle up and let's dive into a world of unique flavors waiting for you to discover.
Ever heard of Tombstone Brewing Company? Located in what's often called "The Town too Tough to Die," this brewery is giving people new reasons to visit. You'll find them brewing robust beers that pack as much character as the town itself. Their 'More Hops' series consistently ranks high among IPA lovers. And if stouts are your thing, don't miss out on their Death Grip Coffee Stout – it's got a kick that would make Wyatt Earp proud!
Next stop: Verde Brewing Company in Camp Verde. This farm-to-mug brewpub focuses on using local ingredients whenever possible – talk about an authentic taste of Arizona! They're beloved for their Honey Pot Blonde Ale and Bull Pen Red Ale, so make sure these brews hit your must-try list when you swing by.
Now let's move over to Old Bisbee Brewing Company nestled in the picturesque hills of Bisbee. Here's where modern brewing techniques meet history – right inside a century-old building! They serve up seven regular brews along with seasonal specials. The Salut Stout has won rave reviews and their Copper City Ale is another fan-favorite.
And who could forget Superstition Meadery in Prescott? All right, technically it's not a brewery – but this award-winning producer of mead and hard cider certainly deserves a shout-out!
So next time you're road tripping through Arizona, remember there's more than just desert sceneries awaiting you – there's also great craft beer lurking around unexpected corners!
Tombstone Brewing Company – known for 'More Hops' series
Verde Brewing Company – try their Honey Pot Blonde Ale
Old Bisbee Brewing Company – check out Salut Stout
Superstition Meadery (Prescott) – award-winning producer
Set out on your own Arizona small-town brewery tour today! Trust me; it'll be an adventure worth savoring one sip at a time.
Arizona's Award-Winning Brews and Their Stories
If you're a craft beer connoisseur, then you've probably heard of Arizona's thriving brewery scene. But did you know that it's not just about the quantity here? It's also about quality! The Grand Canyon State has been making waves in the world of brewing with its award-winning brews.
First up on our list is Four Peaks Brewing Company based in Tempe. Their flagship beer, Kilt Lifter, has bagged numerous awards including gold at the Great American Beer Festival. This Scottish-style ale has become synonymous with Arizona craft beer and carries a full-bodied flavor profile that'll leave your tastebuds craving for more!
Moving onto Flagstaff, we find Historic Brewing Company that's known for their avant-garde approach to brewing. They've got an impressive collection of medals under their belt thanks to beers like their Avant-Chard barrel-aged Chardonnay ale. You can't help but admire how they push boundaries while maintaining top-notch quality.
Down south in Tucson, Dragoon Brewing Co.'s IPA is stealing the show. The hop-forward flavor paired with tropical notes earned it accolades at regional competitions and beyond!
Now let's talk numbers:
| Brewery | Award-Winning Beer | Awards |
| --- | --- | --- |
| Four Peaks Brewing | Kilt Lifter | Gold – Great American Beer Festival |
| Historic Brewing Company | Avant-Chard | Multiple regional awards |
| Dragoon Brewing Co. | IPA | Regional accolades |
These breweries are just a glimpse into Arizona's flourishing craft beer industry. So next time you're traversing this desert state, make sure to drop by these award-winning breweries for some delicious brewskis!
Conclusion: Why Arizona is a Must-Visit for Every Beer Enthusiast
Let's face it, you're a beer enthusiast and the best part of your love for this golden brew is exploring new tastes and experiences. If that sounds like you, then let me tell ya, Arizona should be on your radar.
Arizona's craft beer scene has been booming over the past decade. You'll find breweries tucked away in small towns, nestled within bustling cities, and even perched high up in mountain towns. Each one offers its own unique spin on classic ale recipes while also daring to experiment with flavors true to the Southwest.
But don't just take my word for it! The numbers speak volumes about the state's beer prowess:
| Year | Number of Breweries |
| --- | --- |
| 2010 | 34 |
| 2020 | Over 100 |
That's quite an impressive growth, isn't it?
And guess what? It's not just about quantity. Quality is where Arizona truly shines; multiple local breweries have received national recognition for their brews:
Four Peaks Brewing Company's Kilt Lifter won gold at the World Beer Cup.
Dragoon Brewing Company consistently ranks among RateBeer.com's top brewers in the world.
Wilderness Brewing Company was named "World's Best New Brewery" by RateBeer.com in its first year.
There are countless reasons why Arizona deserves recognition as a must-visit destination for beer enthusiasts. It boasts a rich variety of breweries that cater to every taste bud imaginable while staying true to their Southwestern roots. So next time you're planning a trip or simply craving some quality brews, remember – there's always something brewing in Arizona!
Cheers!