So, you're planning a trip to Arkansas and want to delve into the local craft beer scene? Well, you're in for a treat! Arkansas is home to an array of breweries that will appeal to every kind of beer enthusiast. From innovative microbreweries crafting unique brews, to traditional establishments serving up classic lagers and ales – there's something for everyone!
In recent years, Arkansas' brewing scene has exploded with creativity and passion. Artisan brewers have embraced modern techniques as well as time-honored traditions, resulting in an exciting variety of flavors and styles. You'll find everything from crisp IPAs bursting with hops, rich stouts filled with chocolaty depths, refreshing sours that tantalize your taste buds, and so much more.
A tour through Arkansas' breweries isn't just about sampling delicious beers; it's also about immersing yourself in the state's vibrant culture. Many breweries are set in historical buildings or scenic locations adding another layer of charm. So grab your tasting glass — let's embark on this flavorful journey together!
Exploring the Craft Beer Scene in Arkansas
Dive right into Arkansas's craft beer scene and you'll feel like a kid in a candy store. It's an absolute haven for beer enthusiasts, with over 50 craft breweries bringing their unique spin to the classic beverage. Each brewery has its own style and story, making every visit a new adventure.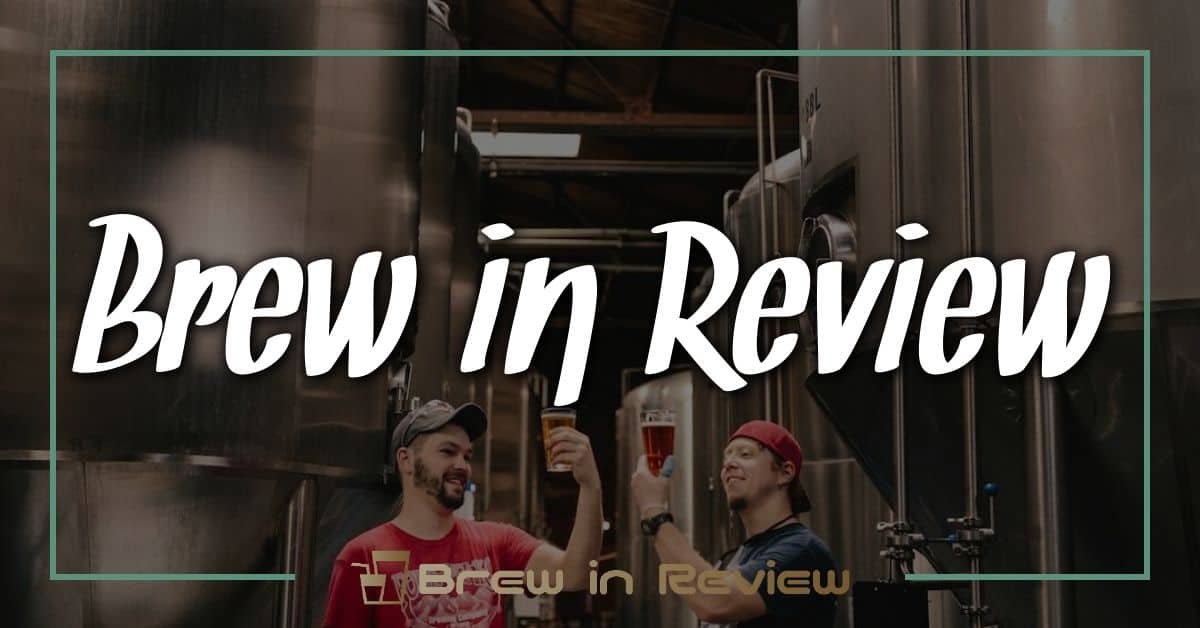 The state boasts several well-known breweries that have gained national attention. Take Core Brewing Company, for instance. They're famous for their bold flavors and innovative recipes like their 'Arkansas Red', which is as vibrant as the state itself. You've also got Lost Forty Brewing, renowned for their Love Honey Bock – a deliciously sweet lager that has bagged numerous awards.
In Little Rock alone, there are over ten breweries! Diamond Bear Brewing Company is one of the oldest in this lineup, setting up shop way back in 2000. Then there's Flyway Brewing Company, delighting locals with beers inspired by local culture and ingredients.
| Brewery Name | Notable Brew |
| --- | --- |
| Core Brewing Company | Arkansas Red |
| Lost Forty Brewing | Love Honey Bock |
| Diamond Bear Brewing Company | Presidential IPA |
| Flyway Brewing Company | Migrate Pale Ale |
Don't miss out on Stone's Throw Brewery either; it's located in a historic building downtown where they serve up some fantastic brews along with mouthwatering food.
Bentonville offers Ozark Beer Co., known for its farmhouse ale named American Pale Ale.
Up north in Rogers? You'll find New Province brewing company offering ales and IPAs to quench your thirst.
Arkansas certainly isn't shy about celebrating its love for craft beer either! There are numerous beer festivals throughout the year such as Fayetteville Foam Fest or Little Rocktoberfest where you can sample local brews while enjoying great music and food.
So if you're after variety or just looking to explore something new, Arkansas' craft beer scene won't disappoint ya! Pay these breweries a visit – your taste buds will thank you!
Top Breweries in Northwest Arkansas
If you're a fan of craft beer, then you're in for a treat. Northwest Arkansas is home to some of the finest breweries around. So let's dive into this hop-filled journey and discover the top breweries that are worth your visit.
Your first stop has got to be Ozark Beer Company. Nestled in the heart of downtown Rogers since 2013, it's revered not just for its lagers and stouts but also its unwavering commitment to community engagement.
Next on your itinerary should be Bike Rack Brewing Co., conveniently located near the biking trails of Bentonville. It's not just their unique location that sets them apart; they've got a knack for brewing innovative beers that resonate with both locals and travelers alike.
Can't get enough? Your taste buds have another treat waiting at Fossil Cove Brewing Co. Located in Fayetteville, Fossil Cove is known for pushing boundaries with their experimental brews while remaining rooted in traditional brewing techniques.
For those who love variety, check out New Province Brewing Company where they believe there's a beer for every province of life. Their diverse selection ensures everyone will find something to savor.
Ozark Beer Company
Bike Rack Brewing Co.
Fossil Cove Brewing Co
New Province Brewing Company
Remember each brewery has its own vibe and specialty so don't miss out on any! Whether you're an IPA aficionado or a stout enthusiast, these breweries are sure to offer something special for everyone's palate!
Historical Breweries to Visit in Little Rock
Embarking on a journey into Little Rock's brewing history, you'll discover an intoxicating blend of old and new. It's not just about the beer, but also the stories behind these establishments that make them worth visiting.
First stop on your itinerary? The Rock Town Distillery. Despite being known for its award-winning spirits, this place has a rich beer-brewing past that you wouldn't want to miss. As Arkansas' first legal distillery since prohibition, it's been keeping the spirit of craft brewing alive since 2010.
Next up is Diamond Bear Brewing Company, one of the oldest breweries in town. Established in 2000, it was among the trailblazers in Arkansas' craft beer scene. Their commitment is evident in their classic brews like 'Pale Ale' and 'Southern Blonde'.
Don't forget to drop by Vino's Brewpub, a legend among local beer enthusiasts. Not only does it boast mouthwatering pizza, but it's also known as Central Arkansas' original brewpub! Vino's has been serving handcrafted beers alongside their delectable food since 1993.
In stark contrast yet equally compelling is Lost Forty Brewing. Although relatively younger – established only in 2014 – they've quickly gained popularity with their deep-rooted passion for crafting quality brews inspired by Arkansas itself.
Here are some significant numbers:
| Brewery | Year Established |
| --- | --- |
| Rock Town Distillery | 2010 |
| Diamond Bear Brewing Company | 2000 |
| Vino's Brewpub | 1993 |
| Lost Forty Brewing | 2014 |
While most breweries offer tours and tastings (usually for a small fee), always check ahead for availability and hours of operation before planning your visit! So what are you waiting for? Start exploring these historical breweries today – who knows what hidden gems you might uncover!
Family-Owned Breweries Offering Unforgettable Ales
You might be wondering, why family-owned breweries? Well, it's simple. It's all about the passion brewing in their hearts and handed down through generations that gives the ales they produce an unforgettable taste. They put more than just ingredients into their brews; they pour in tradition, love, and dedication.
First on our list is Core Brewing & Distilling Co., based out of Springdale. With its roots firmly planted since 2010, this brewery has made quite an impact on the Arkansas beer scene with a variety of unique ales sure to tantalize your taste buds. Their 'Leghound Lager' has become somewhat of a local legend – it's definitely worth trying if you find yourself in town.
Next up is Ozark Beer Company located in Rogers. This place embodies what we love about family-run businesses: hard work and commitment to quality above all else. Their American Pale Ale stands as testament to this philosophy with its crisp taste and refreshing finish making it a crowd favorite.
If you're after something truly special then Lost Forty Brewing from Little Rock should be at the top of your list. Their approach to brewing involves utilizing local Arkansan resources as much as possible which gives their beers a unique home-grown flavor that's hard to beat.
Then there's Diamond Bear Brewing Co. also hailing from Little Rock which was started back in 2000 by Russ and Sue Melton making it one of the oldest family-owned breweries on our list! Famous for their Two Term Double IPA which boasts big hop flavor balanced by malt sweetness – it's not for everyone but those who enjoy complex beers are sure to appreciate this gem!
Last but certainly not least we've got Superior Bathhouse Brewery. What makes them so special? They're situated right smack dab inside Hot Springs National Park using thermal spring water direct from source for their brews! How cool is that?
So, next time you're thinking about having an ale or two remember these names because trust me, you don't want to miss out on these fantastic family-run breweries!
Experience Unique Craft Beers at Central Arkansas Breweries
Hey, beer lovers! Ready for a taste adventure? Let's dive into the unique craft beers at Central Arkansas breweries. Here's where you'll find some of the finest, most innovative brews around!
Right off the bat, we've got to give a shout-out to Lost Forty Brewing. Now here's a place that really values local ingredients and traditional methods. They're famous for their year-round and seasonal brews like Love Honey Bock and Forest Queen Milk Stout.
You might be thinking "what other breweries are there?" Well, next up is Stones Throw Brewery. You can't miss it with its cozy taproom located in downtown Little Rock. They're known for their wide variety of styles from German lagers to British stouts – all brewed right on site!
Don't forget about Flyway Brewing Company, tucked away in North Little Rock's Argenta Arts District. This nature-themed brewery focuses on conservation by supporting local farmers and reducing waste! Their signature beer? The Free Range Brown Ale – crafted from Arkansas-grown rice.
Lost Forty Brewing: Known for Love Honey Bock
Stones Throw Brewery: Famous for a wide variety of styles
Flyway Brewing Company: Beloved for Free Range Brown Ale
Still thirsty? Head over to Diamond Bear Brewery – one of the oldest operating breweries in the state! It's got award-winning staples like Pale Ale and Irish Red.
Your visit to Central Arkansas wouldn't be complete without exploring these amazing craft beer spots! Always remember though, drink responsibly as you embark on this flavorful journey through Arkansas' brewing scene.
Seasonal Specialties: Best Seasonal Beers in Arkansas
Shifting seasons bring about a wonderful transformation, not just in the landscape around us but also in our beer preferences. With each season, breweries across Arkansas roll out their seasonal specials that are a celebration of local flavors and tradition.
Let's kick off with Lost Forty Brewing, nestled right in the heart of Little Rock. Their Love Honey Bock is an absolute must-try during springtime. This award-winning brew boasts an irresistible blend of locally sourced honey and malt making it a perfect companion for those warm spring evenings.
Summer calls for something light, crisp, yet flavorful and that's where Diamond Bear Brewing Company shines. Their Southern Blonde, a German-style Pilsner brewed right here in North Little Rock is your perfect summer soother! It's got an easy-drinking nature that'll help you cool down when the temperatures start to soar.
For fall lovers, Ozark Beer Company's BDCS (Bourbon Double Cream Stout) is definitely worth mentioning. This dark beauty from Rogers gets released every November – just in time for Thanksgiving!
When winter rolls around and you're looking for something to warm your bones on those chilly nights, Fossil Cove Brewery has got you covered with its T-Rex Tripel. Brewed over in Fayetteville, this Belgian-style ale packs enough punch at 9% ABV to keep you nice and cozy.
So there you have it – a short tour of Arkansas' best seasonal beers! Remember though:
Lost Forty Brewing offers Love Honey Bock to welcome spring
Diamond Bear cools down summer with Southern Blonde
Ozark Beer Company celebrates fall with BDCS
And Fossil Cove Brewery warms up winter with T-Rex Tripel
These breweries sure know how to honor each season by crafting some truly remarkable brews that are bound to get any beer lover excited. So next time you're in The Natural State during any season, make sure these beers are on your tasting list!
Pairing Local Foods with Arkansas Beers
Let's dive right into the heart of local cuisine and brews. When you're in Arkansas, it's impossible to ignore the rich flavors that are part of their food scene. But what about pairing these dishes with locally brewed beers? It's a match made in culinary heaven.
When you're munching on some classic Ozark BBQ, you'll want a beer that complements those smoky flavors without overpowering them. Enter Diamond Bear Pale Ale, an award-winning brew from Little Rock that's got just enough bitterness to balance out your sweet and tangy ribs.
Ever tried catfish? It's practically a staple in Southern kitchens! For this dish, Lost Forty's Love Honey Bock is a fascinating choice. This Little Rock brewery offers up a lager with notes of caramel and honey which pairs perfectly with your fried catfish!
Arkansas' pecan pie deserves special mention too! And there's no better partner for this nutty delight than Core Brewing Co.'s Hazelnut Brown Ale. The smooth, creamy finish provides the perfect counterbalance to the pie's inherent sweetness.
Here's how it all breaks down:
| Dish | Recommended Beer | Brewery |
| --- | --- | --- |
| Ozark BBQ | Diamond Bear Pale Ale | Diamond Bear Brewing Co. |
| Catfish | Love Honey Bock Lager | Lost Forty Brewing |
| Pecan Pie | Hazelnut Brown Ale | Core Brewing Co. |
Of course, these are just suggestions! There are countless other combinations waiting for you to explore! So next time you're savoring some local fare in Arkansas – don't forget to pair it with one of their fantastic beers.
Conclusion: Your Ultimate Guide to Arkansas' Finest Breweries
So, you've made it! We've taken a grand tour of the best breweries in Arkansas. It's clear that whether you're a seasoned beer aficionado or just starting your craft beer journey, there's something for everyone in The Natural State.
Let's take a quick recap:
Lost Forty Brewing remains the crowd favorite with its tantalizing array of beers. Their Love Honey Bock is not to be missed!
Don't forget about Ozark Beer Company, where quality meets tradition. Their American Pale Ale has been winning hearts left and right.
Superior Bathhouse Brewery offers an experience like no other – drinking beer brewed from natural hot springs water!
Keep this guide handy when planning your next brewery visit. You'll find that each stop offers more than just good brews; they offer rich histories, unique brewing techniques, and heartwarming stories.
But don't let your exploration stop here. There are plenty more hidden gems waiting to be discovered across Arkansas' bustling beer scene. Remember, the best way to appreciate these breweries is by visiting them yourself.
Now get out there and start tasting! After all, nothing beats the joy of savoring that perfect pint at the source where it was lovingly crafted. Until then, cheers to your next great beer adventure in beautiful Arkansas!