Hey there, hop lover! So you're on the hunt for the best breweries in California, aren't ya? Well, you've sure struck gold with this post. We're about to take a joyride through sunny Cali's finest beer-making spots that'll have your taste buds dancing from San Diego to Sacramento.
Now, we can all agree that nothing beats a well-brewed pint of beer. But here's something you may not know: California is often hailed as the birthplace of American craft beer movement! That's right – it's not just about Hollywood and golden beaches; it's also home to some top-notch breweries making waves in the beer world.
So get ready, my friend. Whether you're an IPA aficionado or a stout devotee, we've got something for everyone. Buckle up because it's time to embark on a sudsy adventure into California's best-kept secrets – its thriving brewery scene!
Exploring the Craft Beer Scene in California
If you're a craft beer enthusiast, then California is your playground. Home to over 900 breweries, it's got something for everyone. The Golden State takes its beer seriously and has been at the forefront of the craft beer revolution for decades.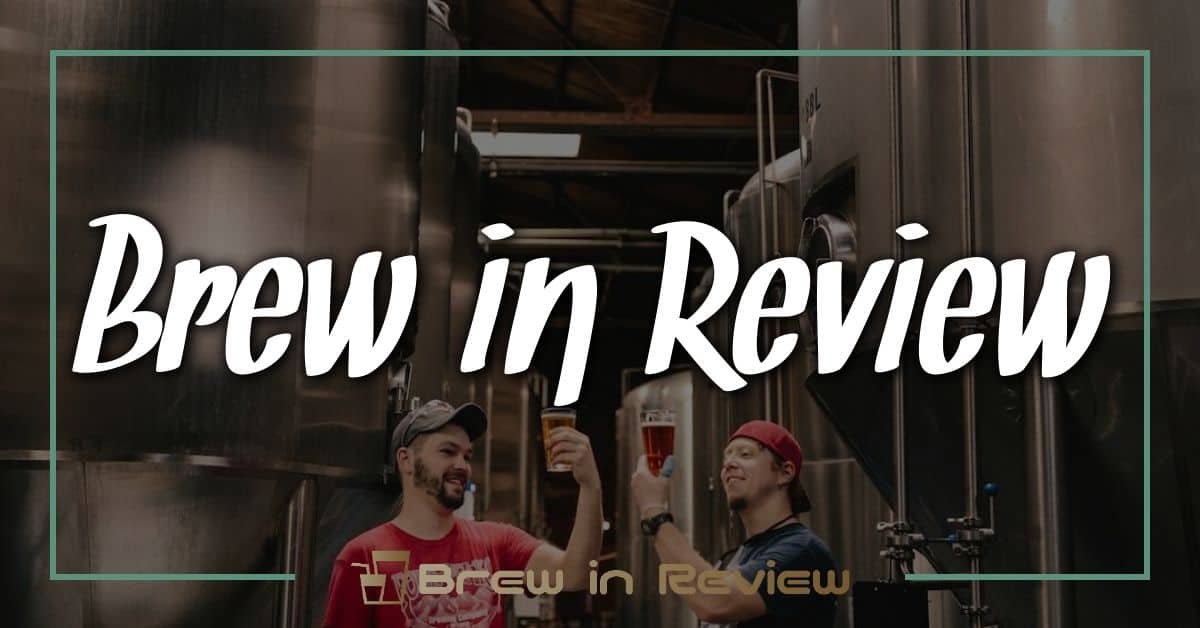 So why is California such a hot spot for craft brewers? Well, it's not just about the number of breweries. It's also about diversity and innovation. From hop-forward IPAs to rich, malty stouts, there's a vast range of styles on offer here – all brewed with creativity and passion.
Here are some stand-out breweries:
Sierra Nevada in Chico was one of the pioneers of the American craft beer movement back in 1980. They've stayed true to their roots while continually innovating.
Russian River Brewing Company, located in Santa Rosa and Windsor, are famed for their Belgian inspired beers and barrel-aged sour brews which have won them many awards.
Stone Brewing based out downtown San Diego is known worldwide due to their bold flavors and dedication towards sustainability.
But let's look at some numbers as well:
| Brewery Name | Founded In | Noteworthy Beers |
| --- | --- | --- |
| Sierra Nevada | 1980 | Pale Ale, Torpedo Extra IPA |
| Russian River Brewing Company | 1997 | Pliny The Elder Double IPA |
| Stone Brewing Co. | 1996 | Arrogant Bastard Ale |
California isn't just home to big names though; there are plenty of lesser-known gems scattered across the state too. Places like Moksa Brewing in Rocklin that push boundaries with experimental brews or Cellarmaker brewing co located right in heart of San Francisco who are devoted towards small-batch beers bursting with flavor!
No matter where you find yourself on your Californian adventure, remember this: You're never far from an excellent pint!
Diverse Styles and Flavors: What Makes California Breweries Unique
Hey there, beer aficionado! Let's dive into what makes the Golden State's brews shine. You're probably thinking, "It's all about the hops," right? Well, it's not just that. The uniqueness of California breweries lies in their daring innovation and diverse range of styles and flavors.
California is home to over 900 craft breweries; that's more than any other state in the U.S.! These breweries are always pushing boundaries. One day you'll be sipping on a classic West Coast IPA with its signature hop-forward bitterness, the next you might find yourself trying a sour gose brewed with local sea salt or a stout infused with cocoa nibs from San Francisco's finest chocolate makers.
| Number of Craft Breweries | State |
| --- | --- |
| Over 900 | California |
Just take a look at some of our stand-out spots:
Sierra Nevada Brewing Co., pioneers since 1980, they've led the way in sustainability practices while also delivering top-tier beers.
Russian River Brewing Company, famous for their Belgian-inspired brews and barrel-aged beers.
And let's not forget The Bruery, inventive brewers known for their experimental barrel-aged and sour beers.
But it doesn't stop at just brewing different styles. Many Californian brewers emphasize local sourcing, infusing their concoctions with locally grown fruits, herbs, spices, and even oysters! Ever heard of an avocado honey ale or a boysenberry punch beer? Yep – only in California!
Finally yet importantly is how these breweries embrace collaborations – both expected (with other breweries) and unexpected (think coffee roasters or donut shops). It's this spirit of creativity combined with community involvement that really sets California apart in the world of beer.
So whether you're drawn to complex flavor profiles or simply enjoy supporting innovative businesses rooted in community partnerships…welcome to the unique brewscape that is California!
Top Award-Winning Breweries in California
Now, let's dive into the cream of the crop – top award-winning breweries in California. These are not just your typical neighborhood pubs; they're world-renowned establishments with accolades to back up their bragging rights.
First off, there's Russian River Brewing Company, nestled in Santa Rosa and Windsor. If you're a fan of sour beers, this brewery is your haven! They've bagged numerous awards at the Great American Beer Festival and World Beer Cup for their Belgian style ale, "Supplication".
Venturing south, you'll find Firestone Walker Brewing Company in Paso Robles. They've been honored as "Mid-Size Brewery of The Year" four times at the World Beer Cup and won more than 50 medals at the Great American Beer Festival. Their "Union Jack" IPA is a must-try!
Not too far away is The Lost Abbey located in San Marcos. They specialize in producing Belgian-inspired beers with an American twist. Their barrel-aged beer "Duck Duck Gooze" has earned them high praise and multiple awards.
Let's not forget about San Diego's very own Ballast Point Brewing Company either. They made waves when their 'Sculpin' IPA won gold at the World Beer Cup back in 2010.
And lastly, we have Alesmith Brewing Company, also from San Diego – these guys have perfected traditional British styles while adding a unique Californian touch. Their Speedway Stout alone has received countless accolades over the years.
Here's a quick overview:
| Brewery Name | Location | Notable Award-Winning Beer |
| --- | --- | --- |
| Russian River Brewing Company | Santa Rosa & Windsor | Supplication |
| Firestone Walker Brewing Co. | Paso Robles | Union Jack |
| The Lost Abbey | San Marcos | Duck Duck Gooze |
| Ballast Point Brewing Co. | San Diego | Sculpin IPA |
| Alesmith Brewing Co. | San Diego | Speedway Stout |
These prestigious breweries sure know how to brew up some magic! So next time you're thirsty for quality craft beer and find yourself in sunny California, be sure to check out these remarkable spots!
The Role of Local Ingredients in California's Breweries
The essence of a great brew isn't just about the brewing process, it's also about the ingredients. And in California's breweries, there's an emphasis on locally sourced ingredients that really sets them apart. It's a story of how close-knit communities and rich natural resources can create something truly magical.
Take barley for instance. You've got local farmers in regions like Siskiyou County growing some prime-quality barley that ends up giving your favorite Californian beers their unique flavors. There's even a surge of interest in 'estate' beers – those where every ingredient is grown within a defined radius of the brewery itself.
And let's not forget hops! Some might argue they're the soul of beer with their bittering, flavoring, and stability contributions. In areas like Sonoma County, you'll find passionate growers cultivating complex hop varieties which lend distinct aromas to different beer styles.
Barley farms: Siskiyou County
Hop producers: Sonoma County
But it doesn't stop there. There's also:
Citrus from Central Valley adding zesty notes to IPAs.
Cherries from Gilroy providing subtle sweetness to stouts.
Seaweed from coastal harvests introducing exotic flavor profiles.
It all comes together to form an intricate tapestry that reflects California's diverse landscapes and pioneering spirit within each bottle or glass.
A recent study conducted by the Brewers Association revealed that 76% of craft beer drinkers consider "use of local ingredients" important when purchasing craft beer (Brewers Association, 2019).
| Percentage | Factor |
| --- | --- |
| 76% | Use of Local Ingredients |
That statistic alone speaks volumes about why California breweries hold localism so dear – it simply resonates with what consumers are looking for today!
So next time you're sipping on a cold one brewed in the Golden State, remember – it's more than just a drink; it's California captured in liquid form, brought alive by its native produce and people's love for quality brewing.
Sustainable Practices Among Best Breweries in California
Let's dive into the eco-friendly side of beer brewing. Now, you might be wondering how breweries are going green? Well, it's actually quite fascinating.
Take a look at Sierra Nevada brewery for instance. They've really taken sustainability to heart. How so? They're using solar panels and fuel cells that generate over half the electricity they need to brew their famous beers! And that's not all, they recycle 99% of their waste – we're talking about everything from spent grain to glass bottles.
Next up is Stone Brewing which has been a champion of sustainable brewing practices since its inception in 1996. Their commitment to minimize waste can't be overstated – they've got an impressive number on record: recycling nearly 75% of their total waste annually!
Also making waves in the world of eco-conscious brewing is Anchor Brewing, known for their efforts in water conservation. It's no secret that brewing beer requires lots and lots of water but these guys have found a way around this – by implementing innovative methods like steam recapture systems, they save millions gallons of water each year!
And let's not forget about New Belgium Brewing Company, whose ongoing commitment to sustainability includes wind-powered electricity and efficient packaging solutions.
Here are some quick figures showing the amount recycled by these three breweries:
| Brewery | Total Waste Recycled Annually |
| --- | --- |
| Sierra Nevada | 99% |
| Stone Brewing | 75% |
| New Belgium Brewing Company | N/A |
It just goes to show you there's more behind your favorite brew than hops and malt – it's also about being good stewards of our planet! So next time you enjoy your favorite Californian brew, remember you're doing more than just quenching your thirst – you're supporting businesses who care about our environment too!
The Impact of Californian Breweries on Local Economy
Hey, beer lovers! Let's talk numbers. Did you know that your favorite pastime is a huge economic engine for the Golden State? Yep, it's true! California's craft breweries contribute significantly to the local economy. They're not just brewing tasty adult beverages – they're creating jobs, boosting tourism and supporting local agriculture.
We've got some hard-hitting stats to back this up. According to the California Craft Brewers Association (CCBA), the state's craft beer industry had an economic impact of $7.3 billion in 2018 alone!
| Year | Economic Impact |
| --- | --- |
| 2018 | $7.3 billion |
It's also worth noting that these breweries are job creators—big time! We're talking about more than 61,000 full-time employees in 2020 alone. That's a lot of paychecks going into pockets!
And let's not forget about tourism dollars rolling in too. Folks from all over the world travel to California just to visit its famous breweries and taprooms. And when they're here, they're spending money on hotels, restaurants and other local businesses.
But wait there's more! These breweries also support local farmers by purchasing tons of locally grown hops and barley each year—a win-win situation if there ever was one!
So next time you raise a glass of your favorite Californian brew, remember: You're not just enjoying a great drink; you're supporting a thriving industry that benefits communities across our beautiful state.
So cheers to you—and cheers to Californian breweries! Keep those taps flowing and those dollars growing!
Immersive Experiences at Top California Breweries
Let's dive right into the heart of brewery culture in sunny California. With its rich beer history and innovative spirit, the Golden State offers some truly immersive experiences for craft beer enthusiasts.
First stop? Stone Brewing in Escondido. Now one of the largest craft breweries in the United States, Stone Brewing isn't just about beer – it's a full-on sensory experience. You'll find yourself meandering through their lush gardens with a handcrafted IPA in tow, soaking up Southern California vibes.
Then there's Sierra Nevada Brewing Co., nestled in Chico. It's got a sustainable edge that really sets it apart. Think solar panels and electric car charging stations! They even have an on-site restaurant where they grow their own produce – talk about farm to table!
Brewery: Stone Brewing
Location: Escondido
Notable Feature: Lush Beer Gardens
| Brewery | Location | Notable Feature |
| --- | --- | --- |
| Sierra Nevada Brewing Co. | Chico | Sustainable Practices |
In San Francisco, you've got Anchor Steam offering tours that take you back to the roots of American brewing history. The name itself harks back to 19th-century brewing methods!
Last but not least, we can't miss out on Ballast Point in San Diego with its sea-inspired brews and stunning waterfront views. Imagine sipping your Sculpin IPA while gazing out at boats bobbing on sparkling waters.
Brewery: Anchor Steam
Location: San Francisco
Notable Feature: Historical Tours
| Brewery | Location | Notable Feature |
| --- | --- | --- |
| Ballast Point | San Diego | Waterfront Views |
These are just a few standout examples of how California breweries are turning tasting into an all-out adventure. Whether you're after eco-friendly initiatives, historical insights or simply breathtaking surroundings – there's something for every kind of beer lover here.
Final Thoughts on the Best Breweries in California
Well, we've done it! We've toured through some of the finest breweries that sunny California has to offer. From the hustle and bustle of urban Los Angeles to the idyllic vineyards nestled within Napa Valley, each stop offered a unique brew and atmosphere that's distinctly Californian.
But don't forget – these are just a handful of options. You might be surprised by what you'll discover when you venture off the beaten path. Remember, it's your journey; make it count!
Always try something new: From hoppy IPAs to smooth stouts or inventive sours, keep an open mind and palate.
Enjoy responsibly: While exploring these fantastic breweries remember to always drink responsibly.
Share with friends: The joy of discovering a new favorite beer is even better when shared.
It's clear there's no shortage of craft beer innovation in California, with hundreds more breweries waiting for your visit. Whether you're a seasoned beer connoisseur or just dipping your toes into craft beers' world – there's always something amazing brewing in California.
So here's to good times ahead! It's been great exploring with you – until next time, cheers!