Connecticut, small as it may be, is a giant when it comes to brewing. You're in for a treat if what you're after is craft beers bursting with flavor and unique twists. This New England state has been making quite the splash in the beer world, so whether you're a Connecticut local or just passing through, here are some breweries that should be on your radar.
Firstly, let's dive into Two Roads Brewing Company located in Stratford. They've made their mark not only with their diverse line of quality beers but also by transforming an old factory building into an inviting space where you can kick back and enjoy a pint or two.
But hey, don't stop there! There's much more brew exploring to do. Keep reading as we uncover other gems tucked away in the corners of this charming state. Get ready to raise your glass (or growler) to some of the best breweries Connecticut has got to offer!
Exploring Connecticut's Craft Beer Scene
You've heard the whispers, haven't you? About how Connecticut is becoming a hot spot for craft beer enthusiasts. Well, it's true! The state's brewery scene has exploded in recent years and there are now over 100 operating breweries in this small New England state.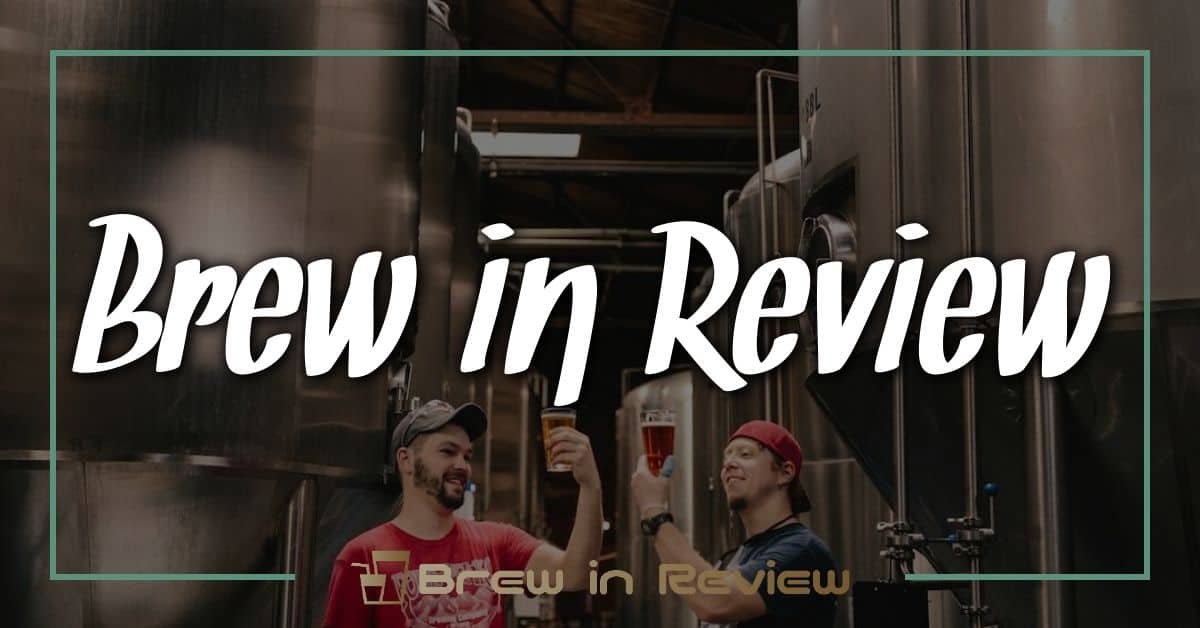 The first thing you'll notice when exploring the Connecticut craft beer scene is the diversity of offerings. From hop-forward IPAs at Two Roads Brewing Co. to Belgian style ales at OEC Brewing, there's something for every palate. You're not just limited to traditional styles either. Many of these breweries are pushing the envelope with innovative brews like sour beers, barrel aged stouts and even gluten-free options.
Now let's talk about special events that you won't want to miss. Every year, Connecticut hosts several beer festivals where local breweries come together to showcase their finest brews. Notable ones include The Real Ale Harvest Fest held by Eli Cannon's Tap Room and Sun BrewFest hosted by Mohegan Sun.
Want some stats? Here they are:
| Year | Number of Breweries |
| --- | --- |
| 2010 | 16 |
| 2015 | 35 |
| 2020 | Over 100 |
That growth rate is nothing short of impressive!
But hold on – we can't forget about the people behind these tasty brews! The brewers in Connecticut are as diverse as their beers. Some left high-profile careers to follow their passion while others were homebrewers who decided to turn pro.
John Kraszewski from Armada Brewing was a former aerospace engineer.
Rob Leonard from New England Brewing Co., started out as a homebrewer before opening one of CT's oldest craft breweries.
So next time you find yourself craving a cold one, consider heading over to Connecticut. It might just surprise you with its vibrant craft beer scene!
Distinguishing Features of Top Connecticut Breweries
Let's face it, you're spoiled for choice when it comes to breweries in Connecticut. With so many options, what sets the top ones apart? Here are a few distinguishing features to look out for.
First up is the quality and variety of their beer offerings. The best breweries in Connecticut aren't just brewing up the standard lagers and pilsners. They're pushing boundaries with unique flavors and styles that cater to both casual beer drinkers and seasoned connoisseurs alike. You'll find everything from hoppy IPAs to rich stouts, refreshing wheat beers, and even some experimental brews thrown into the mix.
Two Roads Brewing Co in Stratford is known for their bold take on traditional beer recipes.
Stony Creek Brewery in Branford keeps things interesting with a lineup of seasonal specials that change throughout the year.
Next, let's talk atmosphere. The top breweries understand that drinking beer isn't just about taste – it's an experience. These places often feature inviting taprooms or outdoor spaces where customers can relax, socialize, and enjoy their brews. Some even offer brewery tours or host events like trivia nights and live music performances.
Finally, there's commitment to local sourcing. Many of Connecticut's top breweries make a point of using locally sourced ingredients whenever possible – not only does this ensure freshness but also supports other local businesses.
So there you have it! Quality beers with diverse flavor profiles, great atmospheres designed for enjoyment as well as education about brewing processes, and dedication to supporting local communities are what set these top Connecticut breweries apart from the rest
5 Must-Visit Breweries in Connecticut
Now, let's turn our attention to the real deal. It's time to dive into the top 5 breweries you just can't miss when you're exploring Connecticut.
First stop on your brewery journey should be Two Roads Brewing Co. Located in Stratford, it's known for its unique and innovative beers. They've got a variety that'll satisfy every kind of beer lover – from hoppy IPAs to crisp lagers and everything in between.
Next up is Stony Creek Brewery in Branford, where they believe "the brew is all about the view." And what a view it is! Set right by the water, this brewery offers not only an extensive list of craft beers but also breathtaking views of the Branford River.
Don't forget to swing by Beer'd Brewing Co. This gem hidden away in Stonington operates under one simple principle: make good beer. You'll find a rotating selection of small-batch beers here, ensuring there's always something new to try.
When you're making your way through New Haven County, Counter Weight Brewing Company is a must-stop destination on your itinerary. Their focus on traditional brewing methods results in some truly impressive final products – so don't miss out!
Finally, round off your journey at Back East Brewing Company in Bloomfield. This award-winning spot has been serving quality brews since 2012 and shows no signs of slowing down anytime soon.
Just remember though – visiting these breweries isn't simply about sampling great beer (although that's definitely part of it!). It's about embracing local culture, meeting passionate brewers and gaining new experiences along the way.
IPAs, Stouts and Lagers: Best Beers of Connecticut
You've probably heard about Connecticut's booming beer scene. It's got a reputation that's been built up with the help of some truly fantastic breweries crafting everything from hoppy IPAs to rich stouts and crisp lagers. Let's dive into some of the standout beers in this small but mighty state!
First stop on our beer tour is Two Roads Brewing Company, located in Stratford. Their 'Road 2 Ruin' Double IPA has won the hearts of many beer lovers with its blend of four different hops creating a flavor profile that's both complex and utterly delicious. It boasts an impressive 8% ABV (Alcohol By Volume), so it packs as much punch as it does flavor.
Next up, we have New England Brewing Co., based out of Woodbridge. Their flagship brew, 'G-Bot', is an aromatic double IPA that uses three types of American hops for a fresh, piney flavor that leaves you wanting more. And let's not forget about their 'Imperial Stout Trooper'. This stout has notes of coffee and chocolate making it perfect for any dessert pairing or just sipping by the fire.
Of course, we can't leave without mentioning Thomas Hooker Brewery in Bloomfield. They've made a name for themselves with their traditional Munich-style Helles Lager named 'Hooker Munich Style Blonde Lager'. It's light-bodied with subtle malts balanced by dry hoppiness – just what you need on a hot summer day.
And who could ignore Stony Creek Brewery? Nestled along Branford River in Branford is where you'll find them concocting their award-winning 'Crispy Cal Imperial India Pale Ale'. With tropical fruit aromas and big malt body contrasted by citrus bitterness, this IPA stands tall among others.
Here are these fantastic four:
| Brewery | Beer | Type | ABV |
| --- | --- | --- | --- |
| Two Roads Brewing Company | Road 2 Ruin | Double IPA | 8% |
| New England Brewing Co. | G-Bot & Imperial Stout Trooper | Double IPA & Stout | N/A |
| Thomas Hooker Brewery | Hooker Munich Style Blonde Lager | Helles Lager | N/A |
| Stony Creek Brewery | Crispy Cal Imperial India Pale Ale | Imperial IPA | |
That's just scratching the surface! There are loads more exceptional breweries dotted around Connecticut offering all sorts of unique brews waiting to be discovered.
Family-Friendly Breweries in Connecticut
A day out with your family doesn't mean you have to skip the breweries. In fact, many of Connecticut's breweries offer a family-friendly environment that everyone can enjoy. Let's dive into some examples worthy of your next family outing.
The first stop on our list is Stony Creek Brewery in Branford. This one-of-a-kind spot not only offers an array of distinctive brews but also creates an atmosphere that caters to families. Parents can relish their craft beer while kids have a blast playing cornhole or Jenga at the outdoor game area.
Next up is Half Full Brewery in Stamford. With bright murals and a comfy lounge, it sure knows how to create a welcoming ambiance for all ages. The best part? They host creative events like 'Pints and Paints' night where you can sip on delicious beers while exploring your artistic side!
Ever been to Two Roads Brewing Company in Stratford? It's another gem worth checking out! While it's renowned for its robust beer selection, it has also got plenty going on for the younger crowd! The ample outdoor space provides room for kids to roam freely without interrupting adults' tastings.
Closer to Hartford, there's Thomas Hooker Brewery, bursting with character and great brews alike. Not only do they offer brewery tours and tasting sessions but they also host food truck gatherings – perfect for when those tummies start rumbling!
Here are some notable mentions:
Black Hog Brewing in Oxford – Known for their special child-friendly events like Halloween parties.
Beer'd Brewing Co. in Stonington – Packed with board games and puzzles keeping kids (and adults!) entertained.
Remember this isn't just about enjoying great beers, it's about spending quality time with your loved ones too!
Sustainable Practices at Connecticut Breweries
Connecticut's local breweries have been making waves, not just for their unique flavors, but also for the sustainable practices they've adopted. It's an exciting time in the brewing industry and you'll be thrilled to know that many of your favorite breweries are taking steps towards becoming more eco-friendly.
One shining example is New England Brewing Company. Located in Woodbridge, this brewery has set a new standard by initiating several green practices. They've implemented a spent grain program where they donate used grains to local farms as cattle feed instead of sending them off to landfills. Now isn't that smart?
Then there's Half Full Brewery in Stamford. They're turning heads with their innovative water conservation efforts. Did you know brewing beer requires a lot of water? Well, Half Full Brewery does! That's why they've come up with an ingenious system that reuses water throughout their brewing process.
And let's not forget about Two Roads Brewing Company in Stratford which boasts solar panels on its building roof! This leading-edge technology harnesses solar energy reducing reliance on traditional electricity sources. How cool is that?
Let me share some numbers with you:
| Brewery | Green Practice |
| --- | --- |
| New England Brewing Company | Spent Grain Program |
| Half Full Brewery | Water Conservation System |
| Two Roads Brewing Company | Solar Panels |
But those aren't the only ones making strides towards sustainability! More and more Connecticut breweries are jumping on the bandwagon, realizing the importance and benefits of going green.
So next time you raise your glass for a toast, remember – it's not just about the taste anymore; it's about caring for our planet too! Here's to Connecticut breweries – leading the way one brew at a time.
Brewery Tours to Experience in CT
Now, who doesn't enjoy a good brewery tour? It's not just about the beer (well, mainly it is), but it's also about the history, the process, and the love that goes into each brew. Let's dive into some must-visit breweries in Connecticut for an unforgettable experience.
First off on our CT brewery bucket list is Two Roads Brewing Co. Located in Stratford, this spot isn't just a local favorite but has caught the eye of craft beer lovers nationwide. They've got a variety of tours available – from general ones where you can learn all about their brewing process to specialty tours focusing on specific types of beers.
Next up, we've got Stony Creek Brewery nestled in Branford. With its unique blend of laid-back beach culture and high-energy nightlife vibes, this one sure promises an entertaining visit. Their tours aren't just informative but super engaging too; there's enough fun trivia thrown in to keep you entertained while sipping on their delightful brews.
Don't miss out on visiting Half Full Brewery based out of Stamford either! This little gem believes strongly in positivity (hence their name) and ensuring every visitor leaves with more than just great beer – an elevated mood! Get a behind-the-scenes look at how they infuse optimism into each batch during their enlightening brewery tour.
Then there's Thomas Hooker Brewery located at Bloomfield which boasts over 50 awards for their phenomenal range of beers. While here, make sure to take part in one of their extensive tours where you can sample some award-winning beers along with gaining insights into their brewing methods.
Last but certainly not least is Beer'd Brewing Co., tucked away in Stonington Borough. Their name might be playful but these folks are serious about making quality craft beer! A trip here would treat you to a relaxed atmosphere complemented by intimate tours offering detailed glimpses into their production process.
So there you have it – five amazing breweries worth exploring when you're next in Connecticut!
Final Thoughts on The Best Breweries in Connecticut
Well, that's a wrap! You've just taken an imaginary tour of some of the best breweries in Connecticut. Each one has its own unique charm and offerings, making them all worthwhile stops on any beer lover's journey.
If you're a fan of craft beers, these spots should definitely be on your must-visit list. From rich stouts at Two Roads to the creative brews at Hog River, there's something for every palate.
Remember though, it's not just about the beer – it's also about the atmosphere. Most of these places offer live music or trivia nights to keep things lively. And let's not forget food – after all nothing pairs better with a good brew than tasty grub!
Now you might be wondering how to tackle all these breweries without getting overwhelmed? Well here are few tips:
Plan your visits over several days.
Always have a designated driver or use ride-sharing services.
Drink lots of water.
Don't forget to eat!
Connecticut may be small but it sure packs a punch when it comes to brewing good beer. So go ahead and plan your trip today because there is no time like the present!
Just remember – always drink responsibly and savor every sip; because each brewery tells its own story through their carefully crafted beers.
Final word: while this list includes some top favorites, don't limit yourself – there are many other fantastic breweries waiting for you in Connecticut too. So cheers to exploring more and finding new favorites!