Delaware, that little gem nestled on the East Coast, might be small in size, but it's absolutely brimming with top-notch breweries. Here you'll find an impressive lineup of craft beer destinations where innovative brewers are pushing boundaries and creating some truly delicious suds. Whether you're a seasoned beer enthusiast or just starting your hoppy journey, Delaware's brew scene is something to behold.
From north to south, this state is dotted with a variety of charming and unique breweries. From the bustling streets of Wilmington to the quaint coastal towns like Rehoboth Beach – there's no shortage of places where you can kick back and enjoy a cold one. You know what they say: good things come in small packages!
Locals are certainly proud of their breweries, and once you visit them, it's not hard to see why. Not only do these spots brew fantastic beers ranging from aromatic IPAs to rich stouts, but they also provide a welcoming atmosphere combined with excellent service. So grab your growler (or pint glass) dear reader – we're about to embark on a flavor-filled tour through Delaware's best breweries!
Exploring Delaware's Craft Beer Scene
First stop on our Delaware brewery tour is Dogfish Head Craft Brewery. It's the iconic beer powerhouse that put Delaware on the map in the craft beer world. Founded in 1995, they've been whipping up innovative and flavorful brews for over two decades now. Their 60 Minute IPA? You'll wish it could last a lifetime!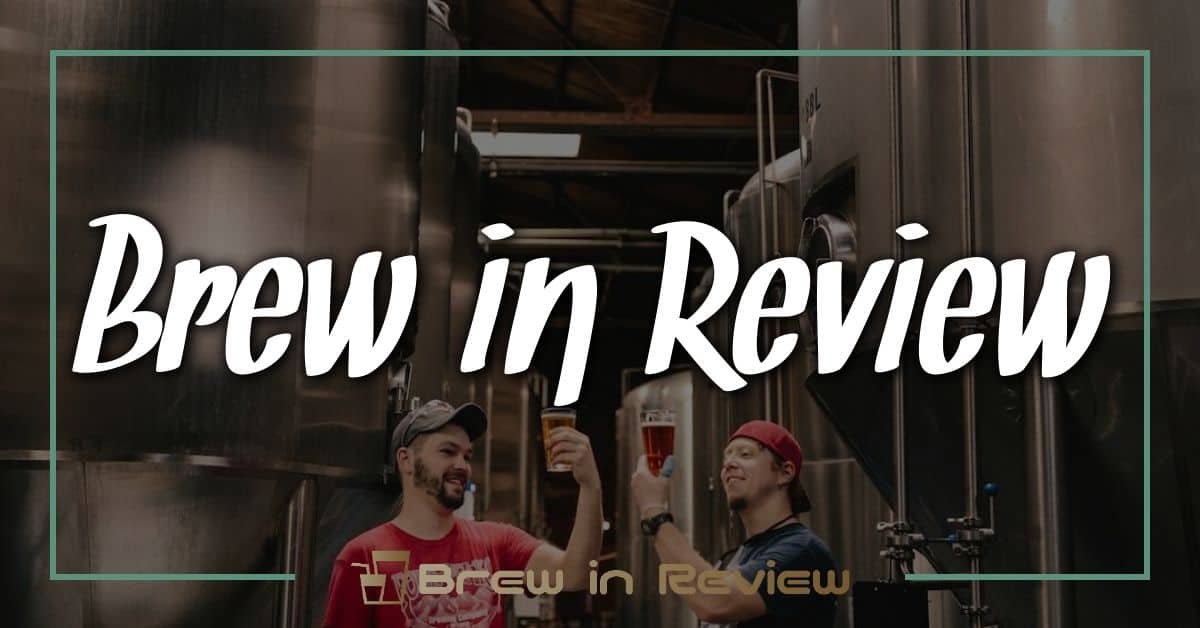 Now let's make our way to Dewey Beer Company. Nestled in the heart of Dewey Beach, this small-batch brewery is known for its creative takes on traditional styles. From their Secret Machine Sour series to their light and crisp pilsners, there's something here to tantalize every taste bud.
If you're looking for a friendly neighborhood spot with killer beers, Blue Earl Brewing Company should be next on your list. Located in Smyrna, this microbrewery offers an impressive lineup of year-round favorites alongside seasonal specials and limited releases.
You can't talk about Delaware's craft beer scene without mentioning Iron Hill Brewery & Restaurant. This award-winning chain has locations all across the East Coast but it got its start right here in Newark, DE back in 1996.
Here's a quick snapshot of what we've covered:
| Brewery | Location |
| --- | --- |
| Dogfish Head Craft Brewery | Milton |
| Dewey Beer Company | Dewey Beach |
| Blue Earl Brewing Company | Smyrna |
| Iron Hill Brewery & Restaurant | Newark |
Remember: always drink responsibly.
Always check brewery websites for current hours and availability due to ongoing changes related to COVID-19 precautions.
This section just scratches the surface! There are plenty more breweries making waves out there waiting for you to discover them yourself. So grab your designated driver or call that Uber and let's cheers to exploring more of what makes Delaware's craft beer scene so vibrant!
The History of Brewing in Delaware
Dive right into the heartland of beer, and you'll find yourself immersed in Delaware's rich brewing history. It's not just a recent trend; it goes way back to the 1600s when Dutch settlers brought their love for beer with them. They established breweries and ale houses around Wilmington, marking the birthplace of brewing in this state.
Fast forward to 1829, and we have Bavarian brewer Joseph Stoeckle setting up shop. His Diamond State Brewery became quite a sensation, churning out barrels upon barrels of lager until its closure due to Prohibition in 1920.
Your next snapshot is from the late 20th century, with a name that rings familiar – Dogfish Head Craft Brewery. Founded by Sam Calagione in 1995, it pioneered off-centered beers for off-centered people. It didn't just revive craft brewing; it redefined it! Today, Dogfish is synonymous with innovative and adventurous brews.
Let's not forget Iron Hill Brewery & Restaurant too! Established in Newark in 1996 by homebrewers Mark Edelson and Kevin Finn along with restaurateur Kevin Davies, they've spread their wings across multiple states while staying true to their roots.
Today? Well, you're spoilt for choice! With over twenty operational breweries such as Blue Earl Brewing Company and Revelation Craft Brewing Company calling Delaware home, there's no shortage of unique beers to sample. So here's a toast to past brewers who paved the way and those today continuing the tradition!
Just take a look at these stats:
| Year | Number of Breweries |
| --- | --- |
| 1800 | 2 |
| 1850 | 15 |
| 1900 | ~30* |
| 1950 | ~10* |
| 2000 | ~8* |
| 2021 | >20 |
Note: *The exact number during these years is unknown but estimated based on historical records.
From humble beginnings to an impressive roster today – that's quite a journey isn't it? Here are a few noteworthy points:
The first brewers were Dutch settlers.
Diamond State Brewery was one of the largest pre-Prohibition breweries.
Dogfish Head Craft Brewery revolutionized craft brewing.
Iron Hill Brewery & Restaurant expanded beyond Delaware without losing its original charm.
Over twenty operational breweries exist today offering an array of unique beers.
We hope you enjoy your hop through time exploring Delaware's proud brewing heritage!
Top Notch Breweries to Visit in Delaware
If you're a beer enthusiast, Delaware is your playground. This small state has an impressive lineup of breweries that are waiting for your visit. Let's get you acquainted with some top-notch ones that definitely deserve a spot on your itinerary.
First up is Dogfish Head Craft Brewery based in Milton. Known for their adventurous and off-centered beers, Dogfish has been delighting craft beer lovers since 1995. Their award-winning brews range from the hop-heavy 60 Minute IPA to unique offerings like Midas Touch, inspired by an ancient Turkish recipe using honey, white Muscat grapes and saffron.
Next stop is Iron Hill Brewery & Restaurant located in Wilmington. They've got more than 20 years of brewing experience under their belt and it shows in their extensive menu of handcrafted beers. If you fancy stouts or lagers, they've got you covered but don't miss out on the chance to try specialty brews that change seasonally.
For those who crave variety, Blue Earl Brewing Company in Smyrna should be on your radar. Opened only in 2014, this relatively new brewery already boasts around 12 different styles of beer on tap at any given time! Whether it's golden ales or black IPAs that tickle your taste buds, there's bound to be something here for every palate.
Now let's talk about Dewey Beer Co., situated just steps away from the beach in Dewey Beach. Their philosophy? Simple: make great beer and share it with friends. With rotating drafts featuring everything from pale ales to porters and a cozy tasting room offering views of the brewhouse – it's an easy philosophy to get behind!
Last but not least is Revelation Craft Brewing Company down in Rehoboth Beach which prides itself on its farm-to-glass approach using locally sourced ingredients wherever possible – giving each pint a distinct Delaware flavor.
Remember folks, always drink responsibly, savor each sip and enjoy exploring these thriving craft breweries across Delaware!
Beer Styles and Specialties in Delaware Breweries
Delaware's breweries are renowned for their diverse beer styles and specialties. Their offerings range from traditional brews to innovative creations, making the small yet mighty state of Delaware a must-visit for any beer enthusiast.
First off, you'll find that many Delaware breweries place a strong emphasis on craft lagers. They're crisp, clean, and oh-so-refreshing! Iron Hill Brewery & Restaurant, for example, has won acclaim for its Vienna Red Lager – a smooth, toasted malt-forward classic that you just can't miss out on.
Now let's talk IPAs. In the world of craft beer, they're king and Delaware is no exception. Dogfish Head Craft Brewery is one name that stands out when it comes to this style. Known far and wide for their 60 Minute IPA (and it's bigger brother the 90 Minute IPA), this brewery isn't afraid to push boundaries with hoppy brews.
Of course, we can't overlook the unique specialty beers produced by these creative brewing minds either! Ever heard of a peanut butter chocolate stout? How about an apple crumble ale? Yes! You've got it right; these are actual beers brewed by Dewey Beer Co in Delaware. Intriguing flavors like these show how Delaware's breweries aren't afraid to experiment!
In addition to these styles, there's also plenty of love given to Belgian-style brews in The First State. Breweries like Stewart's Brewing Company have been dedicated to crafting authentic Belgian ales that would make any Trappist monk proud.
To sum up:
Craft Lagers are huge here
IPAs rule (Dogfish Head anyone?)
Specialty flavors abound (Peanut butter chocolate stout… yum!)
Belgian-style brews get lots of love too
So whether you're into traditional lagers or prefer something more adventurous like those funky sours or fruit-infused concoctions – there's something for everyone at the best breweries in Delaware!
Delaware Brewery Tours Worth Taking
So, you're a craft beer enthusiast exploring the First State? You're in for a real treat! There's an array of brewery tours that'll make your taste buds do a happy dance. Let's dive into some must-visits.
First up is Dogfish Head Craft Brewery. This isn't just your run-of-the-mill brewery tour. It's an immersive experience where you can learn about Dogfish Head's offbeat approach to brewing while enjoying samples of their iconic beers. The best part? It's absolutely free!
Next on our list is Iron Hill Brewery & Restaurant. With multiple locations sprinkled around Delaware, it offers more than just mouthwatering brews. On their tour, they'll walk you through the entire process of crafting their award-winning beers and might even let you in on a few secrets.
Feeling adventurous? Try 3rd Wave Brewing Co's tour at Delmar. Here, they believe every wave in brewing is as important as the next – hence the name! You don't just get to try their fantastic line-up of beers but also learn about how they incorporate local ingredients.
Dogfish Head Craft Brewery
Iron Hill Brewery & Restaurant
3rd Wave Brewing Co
Who said learning couldn't be fun (and tasty)? As you hop from one brewery to another, remember – it's not about drinking beer; it's about appreciating the art behind each frothy pint!
Seasonal Beers: What to Try at Delaware Breweries
When you're on the hunt for unique tastes and brews, Delaware's breweries surely won't disappoint. They offer a variety of seasonal beers that'll keep your palate intrigued all year round. From refreshing summer ales to hearty winter stouts, there's always something new to try in this beer lover's haven.
Let's kick things off with Dogfish Head Brewery. Known nationwide, they're famous for their adventurous flavors and daring brewing techniques. Every season, they serve up something special like the Punkin Ale – a full-bodied brown ale with smooth hints of pumpkin and brown sugar released each fall. It's seriously an autumn must-try!
Iron Hill Brewery also makes its mark in the state by offering an extensive list of rotating seasonal beers alongside their regular ones. The Winter Warmer stands out during colder months with its robust character and notes of nutmeg and cinnamon, bringing about those cozy holiday vibes.
Now let's chat about Stewart's Brewing Company – another gem located in Bear, Delaware. Every springtime you can look forward to their Maibock Lager which is traditionally enjoyed during May celebrations in Germany.
And who could forget Blue Earl Brewing Company? They've got an impressive lineup of seasonal brews too! Their Walking Blues IPA hits shelves every summer – it's light yet flavorful making it perfect for warm weather sippin'.
Here are some other noteworthy mentions:
Fordham & Dominion Brewing: Their Candi Belgian Tripel is a spring favorite.
Mispillion River Brewing: They release Not Today Satan IPA every winter – a beer that packs quite the spicy punch!
So next time you find yourself in Delaware craving a cold one tailored to the season, remember – these local breweries have got you covered!
Award-Winning Beers from Delaware Breweries
When you're in Delaware, it's a must to savor the flavors of its award-winning beers. Let's take a closer look at some of these hoppy heavyweights that have garnered national and international recognition.
Did you know Dogfish Head Craft Brewery is one of the most decorated breweries in the state? Their "90 Minute IPA" has been consistently rated as one of the top IPAs in America. It packs an impressive punch with its robust hops flavor and 9% ABV (Alcohol By Volume). And who can forget their "World Wide Stout," known for being one of the strongest dark beers globally?
Dogfish Head Craft Brewery

Beer: 90 Minute IPA
Award: Top IPAs in America
ABV: 9%
Another standout is Iron Hill Brewery. They've bagged countless awards over years, including multiple gold medals at the prestigious Great American Beer Festival. One sip of their "Russian Imperial Stout," and you'll understand why!
Iron Hill Brewery

Beer: Russian Imperial Stout
Award: Gold Medal – Great American Beer Festival
Even smaller breweries like Dewey Beer Co have stirred up quite a buzz. Their "Secret Machine" series has won rave reviews for innovative fruit-infused sour ales.
Dewey Beer Co

Beer: Secret Machine Series
Award: Best Fruit-infused Sour Ales
And then there's Fordham & Dominion Brewing, whose Oak Barrel Stout has claimed numerous accolades for its smooth yet complex taste profile.
Fordham & Dominion Brewing

Beer: Oak Barrel Stout
Award: Best Stouts
So next time you find yourself thirsty in Delaware, remember these remarkable brews are not to be missed!
Conclusion: The Best of the Best Breweries in Delaware
Well, you've made it. You've journeyed through our tour of Delaware's finest breweries, and now you're at the finish line. So let's give a shout-out to those top-tier establishments that truly stood out from the rest.
First up, we have Dogfish Head Craft Brewery. Their innovative brews and laid-back atmosphere make every visit a treat. It's no wonder they've become a household name not just in Delaware but across America.
Next on our list is Iron Hill Brewery & Restaurant. This place nails that hard-to-achieve balance between excellent beer and mouthwatering food. Trust us when we say their menu is just as impressive as their beer list.
We can't forget about Stewart's Brewing Company, either! They've been serving up some seriously good craft beers since 1995, proving they know what it takes to stay current in this ever-evolving industry.
But remember, these are just highlights! Every brewery mentioned in this article brings something unique to the table:
Dogfish Head Craft Brewery – creativity in spades
Iron Hill Brewery & Restaurant – excellence in both food and drink
Stewart's Brewing Company – time-tested quality
All said and done, your personal preference might lead you somewhere else entirely —and that's perfectly okay! There's nothing better than discovering something new that fits your taste perfectly.
The beauty of Delaware's brewing scene is its diversity – there really is something for everyone here. So why wait? Get out there and start exploring! Who knows? Your new favorite could be waiting around the corner.