Ah, Florida! Known for its pristine beaches, juicy oranges, and thrilling theme parks. But did you know that it's also a paradise for beer lovers? Turns out, the Sunshine State is brewing up some of the best craft beers in the country. Florida's brewery scene has exploded over recent years with new breweries popping up left and right.
Now, we get it. With so many options to choose from, finding the cream of the crop can feel like looking for a needle in a haystack. Don't worry – we've done all the hard work for you! We're giving you an insider's look at some of Florida's finest breweries – where great beer isn't just made; it's crafted with love and passion.
Whether you're a local on the hunt for your next go-to spot or a tourist looking to add flavor (literally!) to your trip – buckle up! You're about to embark on a frothy journey through Florida's top-notch breweries that are sure to leave your taste buds tingling and wanting more! So let's dive right into this hoppy adventure together.
The Rise of Craft Breweries in Florida
Whoa! You wouldn't believe how craft breweries have taken Florida by storm. Once a state primarily known for its oranges and sunshine, it's now making waves as a hotspot for beer enthusiasts. Indeed, the Sunshine State is shining brightly on the craft brewery map!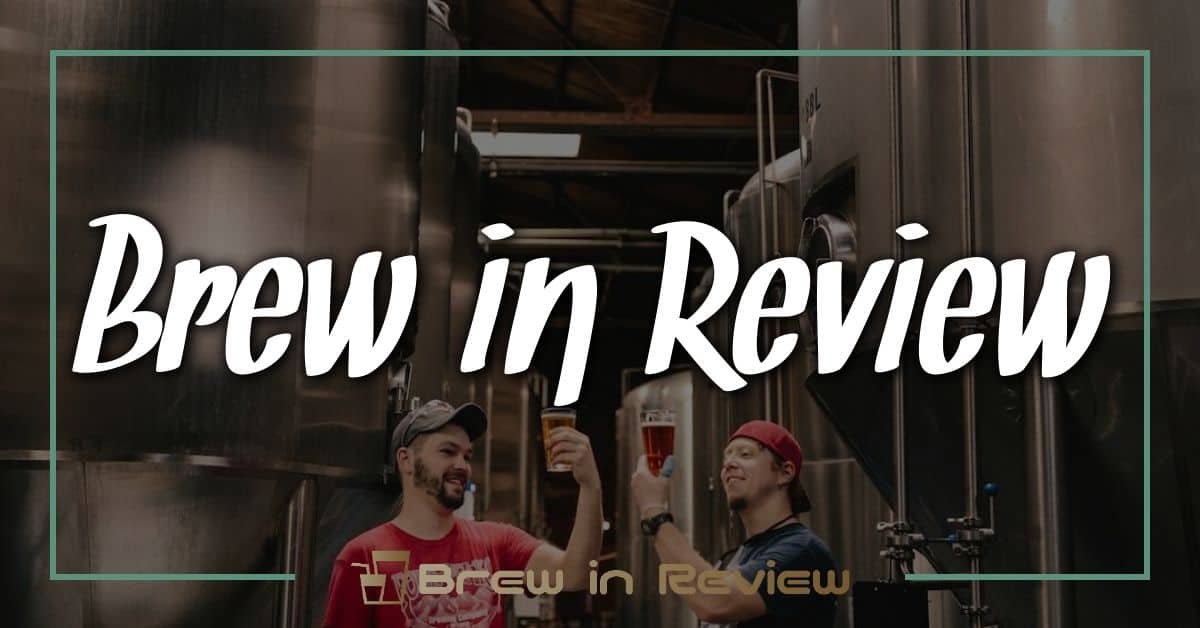 Florida's love affair with craft beer began to bloom in earnest around 2012. Since then, it's been nothing short of a meteoric rise. Let's take a trip down memory lane:
In 2011, there were merely 45 small-scale breweries operating across the state.
Fast forward to today and you'll find over 300 thriving microbreweries!
That's an incredible growth rate of more than 560% in less than a decade!
| Year | Number of Breweries |
|------|---------------------|
| 2011 |         45          |
| Today|        Over 300     |

But what sparked this sudden interest? Well, many attribute this boom to the loosening of laws. Prior to 2001, brewpubs (think: restaurants that brew their own beer) weren't even legal in Florida! However, when restrictions started lifting – local entrepreneurs started brewing.
From Miami's Wynwood Brewing Company to Tampa Bay's Cigar City Brewing – these are not just places where great beers are made; they're community hubs serving unique flavors while celebrating local culture.
And let me tell you – Floridians have embraced this trend wholeheartedly! They've become avid supporters of local businesses which is fantastic news for brewers who often rely on word-of-mouth recommendations.
Not only has the rise of craft breweries contributed significantly to Florida's economy (hello job creation!), but it also put them on the map as one heck of a destination for beer tourism.
So if you're ever down in sunny Florida – don't forget your sunblock…and maybe leave some room in your suitcase for those delightful locally brewed bottles!
Exploring South Florida's Top Breweries
South Florida is a beer lover's paradise. It's packed with breweries that are as unique and diverse as the region itself. Why just read about them when you can plan your next brewery tour?
First stop on our virtual tour, Funky Buddha Brewery in Oakland Park. Known for its bold flavors and creative brews like Maple Bacon Coffee Porter, it's no wonder they're making waves in the craft beer scene.
Next up is J. Wakefield Brewing in Miami's Wynwood Art District. They're famous for their sours and fruit-infused beers – think Dragon Fruit Passion Fruit Berliner Weisse! Their Star Wars-themed taproom is also a must-visit for any fan of the galaxy far, far away.
Don't forget to check out Due South Brewing Co. Located in Boynton Beach, this hidden gem offers an array of classics from Citrafied Pale Ale to Caramel Cream Ale.
Now let me share some numbers with you:
| Brewery | Year Opened | Best Known For |
| --- | --- | --- |
| Funky Buddha Brewery | 2010 | Maple Bacon Coffee Porter |
| J. Wakefield Brewing | 2015 | Dragon Fruit Passion Fruit Berliner Weisse |
| Due South Brewing Co. | 2012 | Caramel Cream Ale |
But wait, there's more! You've got MIA Beer Company dishing out delicious IPAs in Doral City and Barrel of Monks brewing Belgian inspired beers right in Boca Raton.
MIA Beer Company: Don't miss their Megamix Pale Ale.
Barrel of Monks: Try their Single in Havana for a Cuban twist!
Remember folks, drink responsibly and don't be afraid to try something new – who knows? You might discover your new favorite brew! So buckle up because South Florida's brewery scene has plenty more surprises waiting just around the corner!
Highlighting Central Florida's Best Beer Hubs
Central Florida, it's like a playground for beer enthusiasts. This region has been making waves in the craft beer scene with its vibrant variety of breweries and brewpubs. Let's take a closer look at some of these standout spots.
Firstly, there's Cigar City Brewing in Tampa. They're arguably one of the most recognized names in Florida's brewing industry thanks to their popular Jai Alai IPA. It doesn't stop there though, their innovative approach keeps pushing the boundaries with unique flavors like Guava Grove and Hunahpu's Imperial Stout.
Then you've got Orlando Brewing, an organic-certified brewery that should be on every beer lover's radar. Not only are their beers made using 100% organic ingredients but they also offer over 30 different styles – everything from blonde ale to stouts.
Ever heard of Dunedin Brewery? You should have! It's the oldest microbrewery in Florida, serving up brews since 1996. Their Apricot Peach Ale is a must-try! But if you're feeling adventurous go for something more quirky like their Biere de Cafe or Leonard Croon Old Mean Stout.
Don't forget about Green Bench Brewing Co. either! Nestled in St.Petersburg, this brewery is known for its wide variety of sours and IPAs. Their Sunshine City IPA is particularly well-loved by locals and visitors alike.
And last but not least, there's Cycle Brewing, another St.Pete gem known for its world-class barrel-aged stouts and limited-edition releases that keep fans coming back for more.
So next time you're in Central Florida remember – your trip wouldn't be complete without tasting some local brews!
Unmasking North Florida's Award-Winning Breweries
You're in for a treat as we dive into the thriving beer scene of North Florida. This region is gushing with craft breweries that are making waves on the national stage. These aren't just any run-of-the-mill breweries; they've got some serious hardware to show off.
Now, let's talk about Proof Brewing Co., nestled in Tallahassee, it has been at the forefront of North Florida's craft beer movement since 2012. Recognized for their innovative approach and quality brews, they've snagged Gold at both the Best Florida Beer Championships and Great American Beer Festival – quite an accomplishment!
But wait! There's more where that came from. If you're near Gainesville, make sure to hit up Swamp Head Brewery. They pride themselves on being "Inherently Floridian", using local ingredients whenever possible. Their Wild Night Honey Cream Ale? It won Silver at the US Open Beer Championship back in 2014.
Strolling around Jacksonville? You've gotta check out Intuition Ale Works. Known for its diverse range of beers, they have something for every taste bud out there! Plus, their Jon Boat Coastal Ale brought home Bronze from World Beer Cup – talk about a reason to celebrate!
Here's a quick recap:
Proof Brewing Co.

Location: Tallahassee
Awards: Gold at Best Florida Beer Championships and Great American Beer Festival

Swamp Head Brewery

Location: Gainesville
Awards: Silver at US Open Beer Championship

Intuition Ale Works

Location: Jacksonville
Awards: Bronze from World Beer Cup
Just remember folks, when it comes to discovering award-winning breweries in North Florida – you'll never be disappointed with your options!
Florida Breweries with Unique Beers and Atmospheres
Let's dive into the heart of Florida's craft beer scene, shall we? You're about to discover some truly unique breweries that combine tantalizing brews with one-of-a-kind atmospheres. Trust me, you're in for a treat!
First up is Funky Buddha Brewery located in Oakland Park. Known for their innovative brewing techniques, they've got an impressive lineup of beers that push the boundaries of traditional flavors. Ever tried a Maple Bacon Coffee Porter or a No Crusts PB&J-inspired ale? If not, it's high time you do! The brewery itself boasts an inviting atmosphere with its spacious taproom and hip outdoor patio.
Funky Buddha Brewery

Location: Oakland Park
Signature Beers: Maple Bacon Coffee Porter, No Crusts
Swing by Cigar City Brewing in Tampa next. This place has cemented its reputation as one of the leading craft beer producers in the state — if not the country. Their Jai Alai IPA is a must-try but don't overlook their other offerings like Maduro Brown Ale or Guayabera Citra Pale Ale either. The tasting room offers an intimate peek into the brewing process along with a cozy ambiance.
Cigar City Brewing

Location: Tampa
Signature Beers: Jai Alai IPA, Maduro Brown Ale, Guayabera Citra Pale Ale
Lastly but not least on our list is Proof Brewing Co., nestled right in Tallahassee's emerging creative district at Railroad Square Art Park. They offer diverse beer styles including their Eightfive-O American Pale Ale and Creatures In The Dark White Stout. What sets Proof apart though isn't just their stellar brews but also their vibrant venue complete with live music events and food trucks.
Proof Brewing Co.

Location: Tallahassee
Signature Beers: Eightfive-O American Pale Ale, Creatures In The Dark White Stout
There you have it! These are just a handful of breweries making waves in Florida's burgeoning craft beer scene — each bringing something unique to your pint glass while offering distinct environments where patrons can kick back and enjoy.
Why These Florida Breweries Stand Out
You're probably wondering, "What makes these breweries in the Sunshine State so special?" Well, let's dive right into this frothy topic.
First off, it's all about the vibe. Florida breweries have a knack for creating laid-back atmospheres that perfectly match the state's beachy, easy-going lifestyle. Whether you're kicking back at Cigar City Brewing in Tampa or catching some rays on Funky Buddha Brewery's outdoor patio in Oakland Park, you'll feel like you've found your second home.
Secondly, there's an abundance of creativity flowing just as freely as the beer itself. Many of these breweries aren't afraid to experiment with unique flavor profiles and brewing techniques. Ever had a key lime pie-inspired ale? How about a brew infused with local citrus fruits? That's exactly what you'll find at places like Green Bench Brewing Co in St Petersburg and Intracoastal Brewing Company in Melbourne.
Next up is their commitment to quality over quantity. Sure, they could churn out average-tasting beers all day long – but that's not how they roll here in Florida. Instead, they take their time crafting each batch to ensure it meets their high standards of excellence. Cycle Brewing in St Pete and Proof Brewing Co in Tallahassee are two prime examples of this dedication to superior craftsmanship.
And finally: community involvement! They're more than just places to grab a pint; they're neighborhood hubs where locals gather for trivia nights, food truck festivals and charity events. Breweries such as Due South Brewing Co in Boynton Beach are deeply embedded within their communities – contributing not only great beer but also a sense of camaraderie and local pride.
So there you have it! It's not just about sipping on exceptional beers (though that's certainly part of it); it's also about enjoying welcoming environments, applauding innovation and appreciating true craftmanship – while feeling connected to your fellow Floridians at every sip!
Visiting Tips for First-Time Brewery Goers in Florida
Embarking on your first brewery tour in the Sunshine State? Here are a few tips to make it a memorable experience!
First off, always remember to drink responsibly. It's easy to get carried away when you're tasting one delicious craft beer after another, but pacing yourself is key. Some breweries even offer "flight" options – smaller sample sizes of various beers – so you can taste more without overindulging.
Then there's the matter of transportation. If you're planning on visiting multiple breweries in one day, consider arranging a designated driver, using rideshare services or booking a brewery tour bus. This way, you can enjoy your tastings worry-free and explore some of Florida's finest brews safely.
Next up: food! Did you know some breweries also serve fantastic grub? Don't miss out on pairing your pint with local delicacies – whether it's a Cuban sandwich at Cigar City Brewing in Tampa or fresh seafood at Islamorada Beer Company.
It's also important to ask questions during your visit. The passionate brewers love sharing their craft and will be happy to answer any queries about their brewing process or ingredients used.
Lastly, don't forget about souvenirs! Many breweries have shops where you can buy unique merchandise like branded glassware or bottles of their special brews. Take home a piece of Florida's booming beer scene as a memento of your trip!
To sum up:
Drink responsibly and consider opting for flight options
Plan safe transportation if visiting multiple breweries
Try pairing local food with your beer
Don't hesitate to ask questions
Remember to pick up souvenirs from the brewery shop
So there ya go! With these tips under your belt, you're all set for an unforgettable Floridian brewing adventure.
Conclusion: The Future of Brewing in Florida
And here we are, at the end of our hop-infused journey! From craft ales to robust stouts, you've seen the best that Florida's breweries have to offer. But let's not stop there. Let's look ahead and see what future holds for brewing in this sunny state.
Florida has quite an exciting brewing future. You might be wondering why? Well, it's due to a blend of innovation and tradition that Florida brewers bring to the table. They're always pushing boundaries while respecting their roots – a recipe for success if there ever was one.
We can expect more unique brews on the horizon. Brewers are getting creative with local ingredients like citrus, honey, and even sea salt from Florida's coastlines! Who knows, your next favorite beer could be a Guava-infused IPA or a Honey Habanero Stout.
But what about numbers? Here they are:
| Year | Number of Breweries |
| --- | --- |
| 2015 | 111 |
| 2020 | 285 |
That's right! In just five years, the number of breweries more than doubled. And it doesn't seem like it'll slow down anytime soon.
A few key points as we wrap up:
Florida is currently ranked 10th nationwide for its number of craft breweries.
The trend shows no sign of slowing down.
Expect more quirky flavors using local ingredients.
Pretty cool stuff huh?
So keep your pint glasses ready and your taste buds curious because the future of brewing in Florida looks as bright as its sunshine.