If you're a craft beer connoisseur, or simply someone who enjoys savoring a good pint, Georgia's brewery scene is something you've got to explore. Georgia is home to some of the most creative and diverse breweries in the country, each serving up its own unique blend of traditional flavors and innovative brews.
From Atlanta's bustling urban breweries to rustic spots nestled in North Georgia's mountains, there's always somewhere new and exciting for your taste buds to tour. So grab your favorite beer koozie – we're about to embark on a sudsy adventure through the Peach State!
Remember, whether you're an IPA aficionado or a stout devotee, these top-notch Georgia breweries are sure to delight with their wide range of offerings. Don't be shy – dive into this frothy journey and find out why Georgia truly deserves its place on the map of America's best beer destinations!
Exploring Georgia's Top Breweries
First stop on your beer-tasting journey is the SweetWater Brewing Company. It's not just a brewery, it's an Atlanta institution that's been serving up some of the finest craft beers since 1997. You're sure to find something you love in their diverse lineup from hoppy IPAs to easy-drinking lagers and everything in between.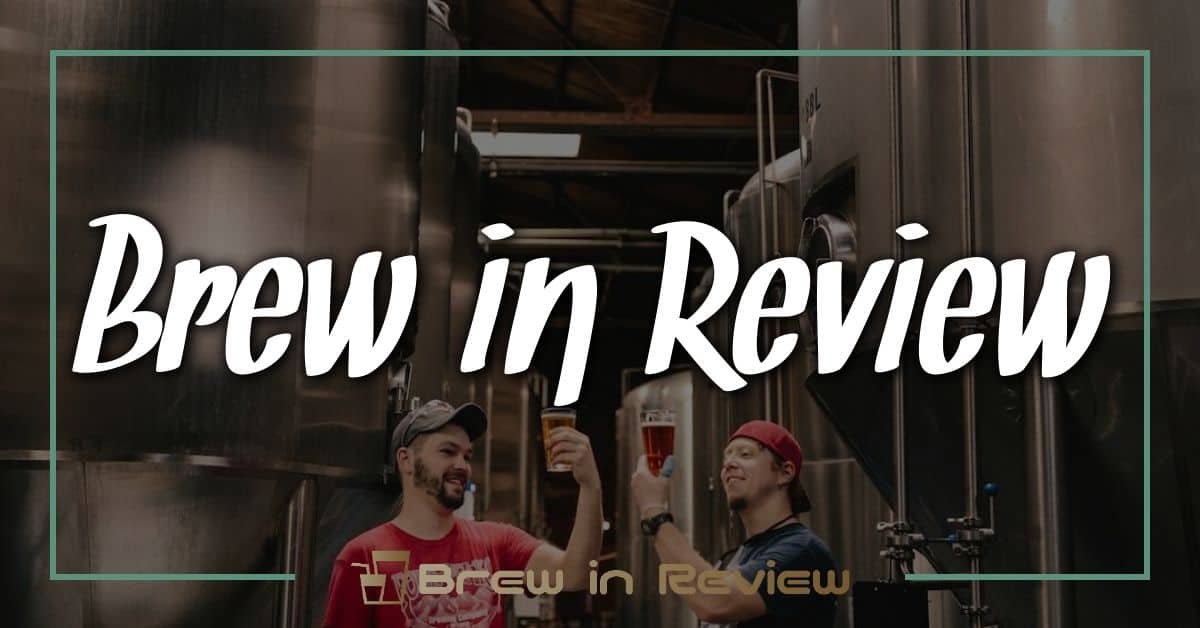 Next up, we have Service Brewing Co. located in Savannah. What makes this brewery stand out? Well, it's veteran-owned and operated, giving back to the community through their dedication to supporting first responders and military organizations. Their lineup ranges from hearty stouts to crisp pilsners, ensuring there's always a brew for every taste.
Let's not forget Terrapin Beer Co., another gem tucked away in Athens. With its relaxed atmosphere and innovative brews like their "Hopsecutioner" or the unique "Moo-Hoo" Chocolate Milk Stout, it has become a must-visit spot for beer lovers everywhere.
Here are some quick stats:
| Brewery | Location | Specialty |
| --- | --- | --- |
| SweetWater Brewery | Atlanta | IPA |
| Service Brewing Co. | Savannah | Stout |
| Terrapin Beer Co. | Athens | Unique Flavors |
A hidden treasure is Burnt Hickory Brewery in Kennesaw. This small-batch artisanal brewery doesn't shy away from bold flavors – think smoked porters with bacon notes or strawberry-infused blonde ales! So if you're looking for something different, you've found your place.
Last but certainly not least on our list is Creature Comforts Brewing Co., also based in Athens. Known for its trendy taproom and eclectic range of beers (like the Tropicália – Fans' favorite!), Creature Comforts has made quite a name for itself both locally and nationally.
Remember, these are just five of many amazing breweries that call Georgia home – each offering unique flavors that reflect the state's vibrant brewing culture!
The Craft Beer Revolution in Georgia
Hold on to your pint glasses, folks! You're about to dive headfirst into the frothy, hop-laden world of Georgia's craft beer revolution. It's a tale filled with creativity and resilience that's sure to leave you thirsty for more.
Now let's turn back the clock a bit. Before 2017, it was illegal for breweries in Georgia to sell their beers directly to consumers. They were forced to go through distributors which made things quite tough. But then, the state laws changed and sparked what we now call the 'Craft Beer Revolution.'
Suddenly, small breweries could flourish without having to jump through those old hoops. This shift led not only an explosion of new breweries but also fostered an environment where brewers could get creative with their offerings. Think fun flavors like peanut butter porters or peach-infused IPAs!
Georgia has emerged as a Southern powerhouse in craft brewing due largely to this change in legislation. Let's break down some numbers:
| Year | Number of Breweries |
| --- | --- |
| 2010 | 21 |
| 2020 | 80 |
That's almost quadrupling in just one decade, my friend! And these aren't just any old breweries — they're award-winning establishments churning out some seriously tasty brews.
Some noteworthy mentions include:
Atlanta-based SweetWater Brewing Company
Athens' Terrapin Beer Co.
Savannah's Service Brewing Company
Each creating unique beers that reflect Georgia's diverse culture and palate.
So next time you find yourself sipping on a locally brewed lager or stout remember – you're not just enjoying a cold one; you're partaking in a revolutionary movement that transformed Georgia into one of the most vibrant craft beer scenes around!
Best Breweries in Atlanta, GA
Hey beer lovers! Let's dive into the thriving craft beer scene of Atlanta, Georgia. It's a city that's brewing with creativity and each pint tells its own tale. So, get ready to explore some of the best breweries this Peach State capital has to offer.
First up on our list is SweetWater Brewing Company. They've been serving up cold ones since 1997 and it's safe to say they've got this brewing thing down pat. Their 420 Extra Pale Ale is a must-try for any hop enthusiast out there. If you're lucky enough to swing by in February, don't miss their annual "420 Fest" celebrating music, culture, and of course… beer!
Next up we'll take you to Monday Night Brewing. These guys believe that "weekends are overrated," so they brew their beers with weeknights in mind. You'll love their 'Drafty Kilt Scotch Ale', a malty brew with hints of cherrywood-smoked malt.
Now let me introduce you to Orpheus Brewing, located right next to Piedmont Park. It's known for its sour and barrel-aged beers – sounds intriguing, doesn't it? Don't skip their flagship brew 'Atalanta', named after the Greek heroine.
Ever heard of Three Taverns Brewery? This Decatur-based brewery takes inspiration from Belgian brewing techniques but adds its own Southern spin. Try 'A Night On Ponce' or 'Theophan The Recluse' – both are local favorites.
Lastly, let me tip my hat to Atlanta Brewing Co., one of the oldest craft breweries around here which opened doors back in 1993 under the name Red Brick Brewing Co.. They've got dozens upon dozens of beers on tap including year-round staples like 'Hoplanta IPA', seasonal offerings as well as unique cask ales.
So there you have it – just a taste (pun intended!) of what Atlanta's vibrant brewery scene has in store for you:
SweetWater Brewing Company
Monday Night Brewing
Orpheus Brewing
Three Taverns Brewery
Atlanta Brewing Co.
Remember folks, when tasting these fantastic brews always drink responsibly! Cheers!
Savoring Savannah: Premium Breweries to Visit
Ready for a sudsy adventure? Well, you're in luck! Savannah's brewery scene is bustling with unique flavors and incredible atmospheres. From traditional brew houses to innovative craft breweries, there's something for every beer enthusiast.
First off, let's talk about Service Brewing Co. These guys know their stuff. Committed to honoring veterans and first responders, they donate a portion of their proceeds to related charities. It's not just the philanthropy that'll have you returning – it's also the handcrafted beers like the Ground Pounder Pale Ale or the Battlewagon Double IPA.
Next up is Southbound Brewing Company, another must-visit on your beer journey. Known for its creative approach towards brewing, it offers year-round classics like Scattered Sun Belgian Wit and Seasonal releases such as Moonlight Drive Imperial Coffee Stout.
You can't miss out on Moon River Brewing Company either. Housed in one of Savannah's oldest buildings (dating back to 1821), this place serves up history along with its award-winning brews like The Bomb Dry Irish Stout.
But wait, there's more! Let's not forget about Two Tides Brewing Company. This modern microbrewery prides itself on pushing boundaries with experimental beers like Sixfoot IPA or Chromatose Sour Ale.
Here's a quick recap:
| Brewery | Must-Try Beers |
| --- | --- |
| Service Brewing Co. | Ground Pounder Pale Ale, Battlewagon Double IPA |
| Southbound Brewing Company | Scattered Sun Belgian Wit, Moonlight Drive Imperial Coffee Stout |
| Moon River Brewing Company | The Bomb Dry Irish Stout |
| Two Tides Brewing Company | Sixfoot IPA, Chromatose Sour Ale |
Remember though, it doesn't stop here! There are plenty more breweries waiting for you in Savannah – each offering an experience as rich and diverse as the city itself.
Georgia's Farmhouse and Sour Ale Specialists
When you wander into the peach state, you're not just stepping into a land known for its sweet fruits. Oh no, it's also a haven for beer enthusiasts! And if there's something that sets Georgia apart from other states, it's their love affair with both farmhouse and sour ales.
Let's start with Three Taverns Brewery in Decatur. They've carved out quite the niche with their unique take on Belgian-style brews. Their standout? "Rapturous", a raspberry sour that'll make your taste buds dance. It's tart, fruity, and downright irresistible!
Then there's Creature Comforts based in Athens. These guys are all about pushing boundaries while still staying true to traditional brewing methods. Check out their Athena Paradiso – a Berliner Weisse brewed with guava and passionfruit – man oh man, it's like summer in a glass!
Three Taverns Brewery: Known for "Rapturous", raspberry sour ale.
Creature Comforts: Renowned for "Athena Paradiso" Berliner Weisse brewed with guava & passionfruit.
But hey, let's not forget about Wild Heaven Beer located over in Avondale Estates! They're serving up some of the most deliciously complex beers around – like the White Blackbird Saison – an imaginative spin on Belgian saison combining peppercorn and Korean pears.
And last but definitely not least is Orpheus Brewing near Piedmont Park in Atlanta: these folks specialize in new hoppy styles alongside wild fermentation – try their Atalanta Tart Plum Saison if you want your palate truly challenged!
Wild Heaven Beer: Famous for "White Blackbird Saison", Belgian saison combined with peppercorn & Korean pears.
Orpheus Brewing: Notable for "Atalanta Tart Plum Saison".
So whether you crave lip-smacking sours or favor rustic farmhouse styles, Georgia has got your back! The breweries here don't just craft beer; they craft experiences brimming full of flavor that'll keep you coming back sip after satisfying sip!
Unique Brewery Experiences in Georgia
Dive deep into the heart of Georgia's brew scene and you'll find it's brimming with unique experiences. Not just about the beer, these venues offer a blend of history, culture, and innovation that makes them stand out.
Creature Comforts Brewing Co. in Athens is more than just a spot to grab a pint. It's an embodiment of community spirit. They're all about giving back, raising funds for local causes through their "Get Comfortable" initiative. Plus, their beers are pretty special too! You may recognize their popular Tropicália IPA – it's got quite a following.
Just outside Atlanta, SweetWater Brewing Company has made its mark on the state – and nation – with some truly creative craft brews. The 420 Extra Pale Ale? It's as distinctive as they come! And did I mention their brewery tours? You'll get an inside look at how innovative brewing happens.
In Savannah, Service Brewing Co. pays homage to those who serve in the military with its veteran-owned establishment. Every batch brewed here tells a story of service and sacrifice making each sip meaningful.
And who could forget Terrapin Beer Company, also nestled in Athens? This award-winning brewery offers not only top-notch beers (their Hopsecutioner IPA is legendary), but also live music performances under the stars.
Finally, there's Wild Heaven Beer over in Decatur – where emphasis is placed on 'elevated' beer crafted using traditional methods but with imaginative twists; think Ode To Mercy Nitro Coffee Brown Ale!
So while you're exploring Georgia's vibrant brewery landscape don't just taste the beer – absorb the stories behind them because trust me they're as rich and varied as the brews themselves!
Award-Winning Georgian Beers You Must Try
Georgia's love for brewing is undoubtedly reflected in the quality of beers it produces. And guess what? Some of these beers are not just good, they're downright award-winning! So, let's dive into some of these must-try Georgian brews.
First on our list is 'Tropicalia' from Creature Comforts Brewing Co. This American IPA has a perfect balance of bitter and sweet with fruity notes that'll leave your taste buds dancing. It's no wonder this beer snagged gold at the 2016 Great American Beer Festival.
Next up, we've got 'Drafty Kilt Scotch Ale' brought to you by Monday Night Brewing. Now, this isn't your ordinary ale; it's a rich and smoky concoction that won bronze in the 2014 World Beer Cup. Best enjoyed by a warm fireplace (though it's still delicious anywhere else), this beer's sure to impress.
And who could forget about SweetWater? Their '420 Extra Pale Ale' is an absolute classic. With a gold medal from the 2002 Great American Beer Festival under its belt, you can't afford to miss out on this Georgia staple.
Now let's take a minute to appreciate Wild Heaven Beer's 'Ode To Mercy'. It's an imperial brown ale aged on coffee – yes, you read that right – coffee! Its unique flavor profile bagged silver in the 2018 U.S Open Beer Championship proving once again that creativity pays off in the brewing world.
Lastly but certainly not least is Terrapin's 'Wake-n-Bake Coffee Oatmeal Imperial Stout'. Dark as night and full-bodied with smooth coffee undertones – it won gold at both 2007 and 2010 Great British Beer Festival making any stout lover eager to try!
Georgia might be known for its peaches but after trying these award-winning beers, you'll definitely remember it also for its exceptional breweries.
Conclusion: Your Next Pint Awaits in Georgia
There you have it! Your comprehensive guide to the best breweries in the Peach State. You've got your work cut out for you, don't you? With a variety of flavors and brewing styles at each stop, there's something for every beer lover here.
Don't forget about that little brewery nestled in Atlanta's thriving arts district. Or those craft brewmasters over in Savannah who are pushing boundaries with their unique concoctions. And remember, Athens isn't just about college football; they're brewing some seriously good beer too!
But hey, don't take our word for it. Get out there and experience these fantastic breweries yourself. Trust us, your taste buds will thank you later.
Grab a pint (or two) at Creature Comforts in Athens.
Test the hoppy waters with an IPA from Service Brewing Co. in Savannah.
Explore the bold flavor profiles at Monday Night Brewing based out of Atlanta.
You might even find yourself becoming a regular at one or more of these exceptional establishments! So what are you waiting for? The perfect pour awaits! And remember – savor each sip because as they say – "Life's too short to drink bad beer."
Now go get 'em, tiger! Georgia is calling and she has a cold one waiting just for you!