If you're a beer connoisseur with a penchant for travel and tropical paradises, then Hawaii's burgeoning craft beer scene is calling your name. Hawaii, renowned for its stunning beaches, vibrant culture, and warm Aloha spirit, also happens to be home to some seriously impressive breweries. They're dishing out everything from traditional lagers to adventurous brews that feature local ingredients.
You might think of fruity cocktails when you picture sipping a drink in Hawaii – but don't sleep on the ale! As it turns out, the island chain isn't just about mai tais and pina coladas. In fact, there's something incredibly satisfying about savoring a cold Hawaiian brew while soaking up an ocean view.
Now let's dive into our guide featuring some must-visit stops on your Hawaiian brewery tour! From Big Island Brewhaus nestled in Waimea's beautiful green hillsides to Maui Brewing Co., offering sustainable beers with aloha – we'll take you on a virtual journey through paradise one pint at a time.
Hawaii's Brewing History
You might be surprised to learn that brewing beer in Hawaii dates all the way back to the 19th century. It's true! The Honolulu Brewing & Malting Co., which started production in 1898, was one of the earliest pioneers. They introduced a beer called Primo Lager, which quickly became synonymous with Hawaiian brew.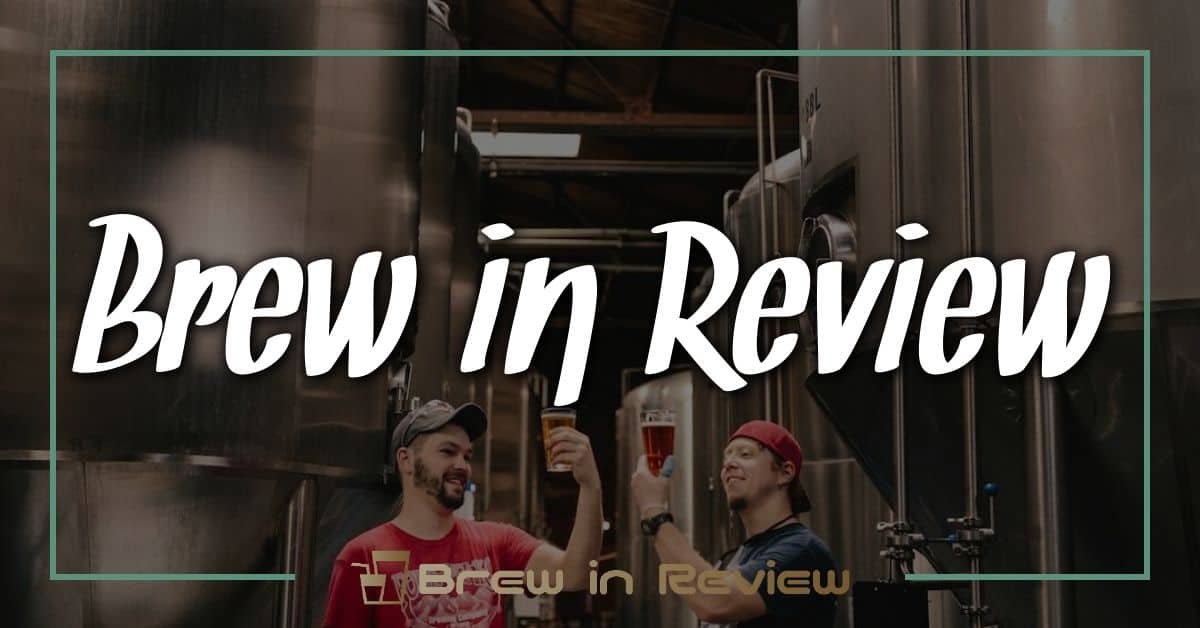 But it wasn't always smooth sailing for breweries in Hawaii. In fact, Prohibition hit hard and from 1920 until 1960 there were no active breweries on the islands. However, after a long dry spell, the brewery scene began to revive and saw an impressive resurgence with Kona Brewery leading the charge in 1994.
Fast forward to today, you'll find more than a dozen craft breweries scattered across these beautiful islands. They're pushing boundaries and experimenting with local flavors like pineapple, coconut and even Kona coffee! Here are some notable names:
Maui Brewing Co.: Known for their Coconut Hiwa Porter.
Kona Brewing Co.: Famous for their Longboard Island Lager.
Aloha Beer Company: Highlights include Queen St. Pils and Waimanalo Farmhouse Ale.
So next time you're sipping on a cold one while enjoying a sunset on Waikiki Beach, take a moment to appreciate Hawaii's rich brewing history. After all, it's been quite a journey from those early days of Primo Lager!
Just remember – whether you prefer light lagers or hearty stouts, there's something here for every beer lover. So sit back, relax and let Hawaiian brewers show you how island beer should taste!
Exploring the Craft Beer Scene in Hawaii
As you set foot on the Hawaiian Islands, there's more than just breathtaking landscapes and pristine beaches to explore. You're stepping into a craft beer paradise! It's no secret that Hawaii hosts some of the finest breweries, each offering unique flavors inspired by local ingredients.
Wondering where to start? Let's dive right into some of these brewing hotspots. Maui Brewing Company is one spot that can't be left off your list. They've earned their reputation as Hawaii's largest craft brewery with their array of tropical brews like Pineapple Mana Wheat and Coconut Hiwa Porter.
But hey, don't stop there! On Oahu, Honolulu Beerworks is quenching thirst with its handcrafted artisanal beers. Their Cocoweizen has locals talking and tourists flocking – it's a top-notch hefeweizen brewed with toasted coconut!
Over on Big Island, Kona Brewing Company is a household name for beer lovers across the globe. Known for their Longboard Island Lager and Big Wave Golden Ale, they've won hearts far beyond Hawaii's shores.
Hawaii isn't all about larger companies though; smaller microbreweries make up an important part of the scene too! Lanikai Brewing Company in Kailua specializes in 100% locally sourced beers. Their Pillbox Porter gives traditional porter ale an island twist by adding Hawaiian Vanilla and Ka'u coffee.
Simply put – if you haven't tasted Hawaiian craft beer yet – well my friend you're missing out!
Here are some numbers that highlight the growth of this industry:
| Year | Number of Breweries |
| --- | --- |
| 2011 | 7 |
| 2020 | 28 |
That's quite a jump over less than a decade! The best part? Each brewery brings its own touch to this vibrant scene making it diverse and ever-evolving.
Top Breweries to Visit on Oahu
Hey, you're in for a treat! When it comes to Hawaii's beer scene, Oahu is an island that never disappoints. You'll find some of the finest breweries here that are set against jaw-dropping landscapes and infused with unique Hawaiian flavors. Let me share some top picks.
First on your list should be Waikiki Brewing Company. Now don't just love them for their catchy name, they've got some serious brew game too! They opened their doors back in 2015 and have been serving up award-winning beers ever since. With classics like the 'Skinny Jeans IPA' and seasonal stouts like the 'Black Strap Molasses Porter', you're sure to get a taste of paradise.
Next stop? The famous Honolulu Beerworks. Nestled in the heart of Kaka'ako, this is where traditional brewing techniques meet local ingredients. Ever tried an ale brewed with toasted coconut or a porter crafted with locally grown vanilla beans? If not, then Honolulu Beerworks will surely take your taste buds on a wild ride!
You can't leave out Lanikai Brewing Company, renowned for using 100% local ingredients. It's quite literally the flavor of Hawaii encapsulated in a bottle! Try their 'Route 70 Saison', which packs a punch with notes of Makrut lime leaves and locally sourced honey – it's nothing short of tropical goodness!
Over at Aloha Beer Company, they're all about preserving traditions while adding their own twist to things. From classic lagers to hazy IPAs, there's something for every kind of beer lover here.
And let's not forget Beer Lab HI which has three locations across the island (talk about spreading beer love!). Known for their experimental brews and rotative taps, they offer something new each time you visit.
Each brewery brings its own charm and unique flavors:
Waikiki Brewing Company: Award-winning beers
Honolulu Beerworks: Traditional brewing meets local ingredients
Lanikai Brewing Company: Flavors from 100% local ingredients
Aloha Beer Company: Classic styles with modern twists
Beer Lab HI: Experimental brews and rotating tap offerings
So go ahead – dive into these amazing breweries on Oahu and discover what makes Hawaiian beers truly special!
Must-Visit Breweries on Maui
Maui, the second-largest Hawaiian island, is a paradise not only for beach bums but also for beer enthusiasts. Yes, you heard it right! This tropical haven is home to some of the Pacific's most exciting breweries. So let's dive in and explore.
First off, there's Maui Brewing Co. They're often hailed as Hawaii's largest craft brewery and they've been serving up unique, locally sourced beers since 2005. What sets them apart? It could be their dedication to the Aloha spirit or maybe it's their impressive lineup boasting over 50 different styles of beer annually!
Next up, we have Koholā Brewery located in Lahaina. Their mission is simple: brew great-tasting beer with character. They've got an array of choices from easy-drinking lagers to bold and hoppy IPAs – all promising a delightful burst of flavors that'll make your taste buds dance the hula.
Looking for something a little more experimental? You can't miss out on visiting The Lanikai Brewing Company. Known for utilizing local ingredients like taro root or sweet Maui onions in their brews – this place takes 'craft' to another level.
Last but not least is Waikiki Brewing Company, nestled in beautiful Kihei. Don't let their name fool you; they might hail from Oahu originally but they've made quite a splash on Maui with their award-winning craft beers!
Here are these gems at a glance:
| Brewery | Location | Notable For |
| --- | --- | --- |
| Maui Brewing Co | Kihei | Largest Craft Brewery in Hawaii |
| Koholā Brewery | Lahaina | Great Variety & Unique Beers |
| The Lanikai Brewing Company | Lanikai (Oahu) but sells on Maui too! | Experimental brews using local ingredients |
| Waikiki Brewing Company | Kihei | Award Winning Beers |
So if you're planning a trip to Maui soon or just daydreaming about one – don't forget to add these breweries into your itinerary because trust us, they're worth every sip!
Noteworthy Breweries on The Big Island
You're in for a treat! The Big Island of Hawaii is not just about the breathtaking beaches and stunning volcanoes. It's also home to some of the best breweries you could find. Each offering unique flavors that are as vibrant and diverse as the island itself.
Let's kick start our mini brewery tour with Kona Brewing Company. They've been around since 1994, so yeah, they've got their game down pat. Their flagship brew? The "Longboard Island Lager". It's light, crisp, and perfectly refreshing after a day under the Hawaiian sun. Plus, Kona Brewing is all about sustainability – they're harnessing solar power for brewing.
Right on its heels is Big Island Brewhaus. It holds the title for being Hawaii's highest elevation brewery. And if you thought that isn't cool enough, wait till you try their award-winning "Overboard IPA". It's got bold flavors that'll make your taste buds dance!
Next up is Honolulu Beerworks, located in Oahu but well worth the mention. This family-run microbrewery prides itself on handcrafted beers using locally sourced ingredients wherever possible. Their "Cocoweizen" is a must-try – it's a tropical twist on traditional German Hefeweizen with notes of coconut!
Of course, we can't forget about Maui Brewing Co even though it's technically not on Big Island but hey, who's keeping track when their beers are this good? They offer craft beers that are brewed with aloha and filled with local flavor profiles like pineapple wheat beer called "Pineapple Mana".
So there you have it! These are just few gems among many awesome breweries scattered across Hawaii's Big Island (and slightly beyond). Each one of them adds to the charm of this paradise making your vacation memories even more unforgettable!
Kauai's Best Kept Brewery Secrets
Tucked away on the lush, tropical island of Kauai are some of Hawaii's best-kept brewery secrets. You're about to get the insider scoop on these hidden gems.
First up, we've got Kauai Beer Company. Nestled in Lihue, this small-town brewery has been serving up handcrafted ales since 2013. They've got a rotating selection of beers on tap that'll keep your taste buds guessing. From light lagers to robust stouts, there's something for every beer aficionado.
Next stop is Kauai Island Brewery & Grill, known as the westernmost brewery in the world! Located in Port Allen, it's not only famous for its unique location but also for its flavorful brews and mouthwatering pub grub. Their Capt. Cook's IPA is a must-try!
Over in Hanalei town lies Princeville Brewing Co., an eco-conscious microbrewery crafting beer from locally sourced ingredients whenever possible. Their Ridgeview Red Ale with its notes of caramel and malt will leave you yearning for more.
Here are some quick stats:
| Brewery Name | Year Established | Must-Try Brew |
| --- | --- | --- |
| Kauai Beer Company | 2013 | Lihue Lager |
| Kauai Island Brewery & Grill | – | Capt.Cook's IPA |
| Princeville Brewing Co. | – | Ridgeview Red Ale |
Don't forget to pop into Aloha Beer Company while you're exploring Kapaa town. Known for their Aloha Blonde, they're all about spreading love through great beer.
Last but not least, tucked away in Lawai Valley is Keoki Brewing Company, one of Hawaii's oldest microbreweries where you can sip on their famous Paradise Pale Ale surrounded by stunning green landscapes.
So there you have it! A sneak peek into Kauai's best kept brewery secrets that await your discovery! Whether you're a fan of hoppy IPAs or prefer malty dark beers, these breweries offer something special just waiting to tantalize your palate.
Unique Hawaiian Beer Styles to Try
So, you're in Hawaii and want to try some local brews? Well, you're in luck! The Aloha State has some unique beer styles that are a testament to the creativity of its brewers. Let's dive right in and explore what's on tap.
First off, you've got your Pineapple Mana Wheat from Maui Brewing Co. Now this isn't your ordinary wheat beer – it's infused with Maui Gold Pineapple for a sweet twist. It's like sipping on liquid sunshine while lounging by the beach.
Next up is Kona Brewing Co.'s Big Wave Golden Ale which is as refreshing as a cool Pacific breeze. It's light-bodied with a touch of tropical hop aroma making it an ideal companion for those long Hawaiian afternoons.
If you're craving something dark and robust, check out the Coconut Hiwa Porter also from Maui Brewing Co. This rich porter style beer has hand-toasted coconut and hints of mocha giving it a distinct island flavor profile.
And who could forget about Lanikai Brewing Company's Pillbox Porter? This one's a unique blend made with locally sourced vanilla bean and cacao nibs resulting in an unparalleled Hawaiian take on traditional porters.
But hey, don't just take my word for it! Here are some stats showing how popular these beers are:
| Brewery | Beer | Rating |
| --- | --- | --- |
| Maui Brewing Co. | Pineapple Mana Wheat | 3.5/5 |
| Kona Brewing Co. | Big Wave Golden Ale | 3.7/5 |
| Maui Brewing Co. | Coconut Hiwa Porter | 4.0/5 |
| Lanikai Brewing Company | Pillbox Porter | 4.2 /5 |
There ya have it! A few tasty suggestions to help immerse yourself in Hawaii's vibrant craft beer scene. You'll find each brew is a celebration of local ingredients, tradition, and innovation all poured into one glass – quite literally the taste of paradise!
Conclusion: The Ultimate Hawaii Brewery Experience
You've journeyed with us through hops, barley, and the laid-back island vibes of Hawaii's finest breweries. Now you're probably wondering, "What does the ultimate Hawaiian brewery experience look like?" Well, that's a question with as many answers as there are craft beers in the Aloha State.
First off, it's about variety. You've got to dive into all those different flavors. From Honolulu Beerworks' Cocoweizen with its tropical hints of coconut to Maui Brewing Co.'s Bikini Blonde Lager that sings of golden malt – your taste buds are in for an adventure!
Remember though, it isn't just about what's in your glass; it's also about where you're sipping it. Many Hawaiian breweries offer more than just great beer. They provide stunning views and a chance to immerse yourself in local culture too. Imagine tasting a crisp pint while watching surfers ride waves under a flaming sunset at Kona Brewing Co.
Lastly, don't forget the people behind these amazing brews:
Garrett Marrero and his wife Melanie from Maui Brewing Co.
Geoff Seideman over at Honolulu Beerworks
The father-and-son team Cameron Healy and Spoon Khalsa from Kona Brewing Co.
These folks aren't just running businesses; they're living their passion and sharing it with every pint they pour.
So there you have it! Your guide to experiencing the best of Hawaii's breweries ends here but remember – this is just your jumping-off point. Each visit brings new experiences, new friends made over shared pints, and most importantly – new favorite beers to go home with!
Here's hoping your ultimate Hawaiian brewery experience is filled with aloha spirit (and beer) galore!