If you're a beer lover in search of the perfect pint, look no further than Idaho. This Pacific Northwest state may be known for its potatoes, but it's also home to some of the country's best breweries. These aren't just your run-of-the-mill craft beer joints either – we're talking about genuine hidden gems that take brewing to an artsy level.
Now, you might think that finding top-notch breweries in the Gem State could be as tricky as digging up actual gems. But fear not! We've trekked across this beautiful state and sipped our way through countless beers (tough job, right?) to bring you a list of the absolute must-visit breweries.
Whether you prefer a hoppy IPA or a smooth stout, these Idaho breweries won't disappoint. So grab your favorite beer glass and get ready for an unforgettable brew-filled adventure! Here's all you need to dive headfirst into Idaho's thriving beer scene while having a blast with your buddies.
Unearthing Idaho's Craft Beer Scene
You're in for a treat! Idaho's craft beer scene is something you shouldn't miss. Every corner of the Gem State has unique breweries that offer an array of delicious and innovative beers, from lagers to IPAs.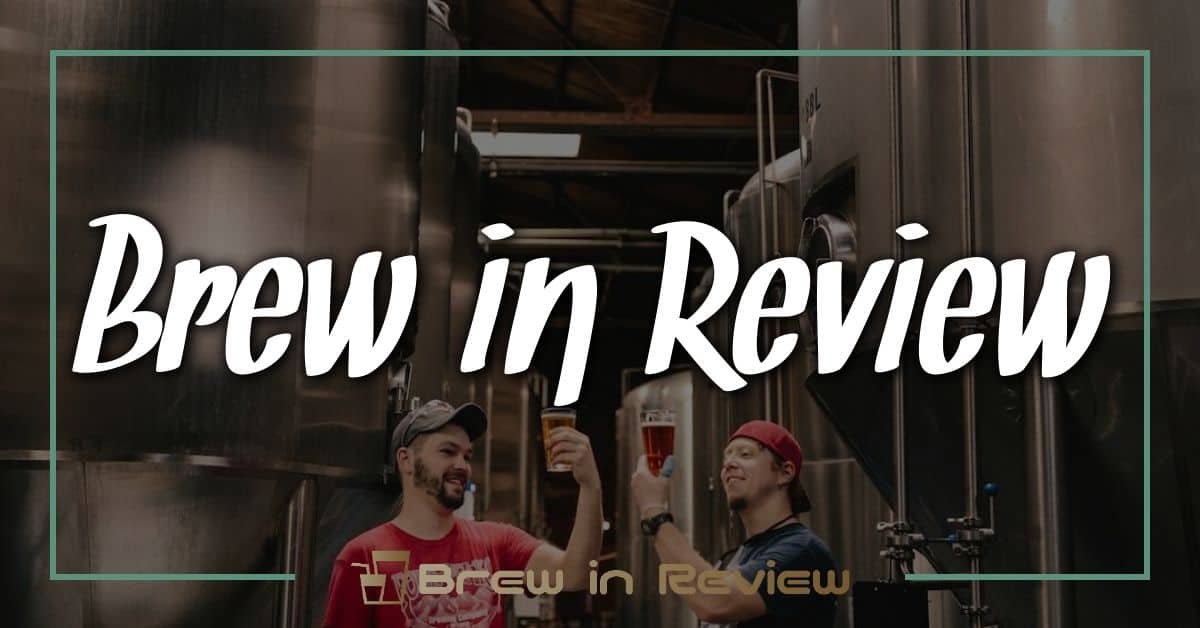 Did you know that Idaho ranks 11th in the U.S. for most breweries per capita? It's no joke! According to statistics from Brewers Association, there are nearly 60 craft breweries spread across the state, serving up their signature brews for locals and visitors alike.
| Rank | State | Breweries per Capita |
| --- | --- | --- |
| 11 | Idaho | 3.1 |
Now, let's talk about some standout spots where you should definitely wet your whistle. First off is Grand Teton Brewing Company in Victor, known for its iconic ale – Sweetgrass APA (American Pale Ale). Then there's Payette Brewing Co., located smack dab in Boise's bustling downtown area. They've got an acclaimed Rustler IPA which will knock your socks off!
Furthermore, if you find yourself further north near Sandpoint, make sure to pop by MickDuff's Brewing Co., famous for their Irish Redhead Ale. And don't forget about Sockeye Grill & Brewery — with two locations in Boise — they offer a diverse line-up of beers and even have food menus that would pair perfectly with your chosen pint.
So when it comes to unearthing Idaho's craft beer scene – it's more than just tasting great beer; it's about experiencing local culture through each glass (or can!) that gets served up.
Top Breweries in Boise: A Closer Look
Boise, Idaho's capital city, has got a beer scene that'll make any hophead sit up and take notice. Let's dive into the crevices of this sudsy treasure chest and single out some fan favorites.
First on our radar is Payette Brewing Co. Known as Idaho's largest brewery, Payette's been pouring pints since 2010. They've got an impressive range of beers under their belt but it's their flagship brew, 'Rustler IPA', that keeps folks coming back for more.
Next up, we've got 10 Barrel Brewing Co. Originally from Bend, Oregon; they made quite a splash when they opened doors in Boise back in 2013. Their 'Joe IPA' is something you gotta try if you're ever visiting!
Don't forget about Boise Brewing, darling of the local beer scene! It operates with a community-supported brewing model which means you can actually own a piece of the brewery by purchasing shares. Cool right? Plus their 'Hip Check IPA' is nothing short of amazing!
Here are few statistics to throw around next time you're at your favorite watering hole:
| Brewery | Year Opened | Flagship Beer |
| --- | --- | --- |
| Payette Brewing Co | 2010 | Rustler IPA |
| 10 Barrel Brewing Co | 2013 (in Boise) | Joe IPA |
| Boise Brewing | 2014 | Hip Check IPA |
A shout-out also goes to Cloud Nine Brewery, the first nano-brewery in Idaho! Nano-breweries produce beer in small batches allowing for more experimentation – so expect some exciting flavors here.
So there you have it! A sneak peek into some top breweries making waves in Boise. Each one offers unique brews and experiences that definitely deserve to be checked out on your next visit to Idaho's beloved capital!
Exploring Sun Valley's Brewing Gems
In the heart of Idaho, you'll discover a beer lover's paradise – Sun Valley. This town is brimming with breweries that are as remarkable as the stunning landscape itself.
First on your list should be Sawtooth Brewery. They're famous for their year-round flagship beers, particularly 'Free Solo Single Hop Ale.' You'd fall in love with its unique fruity and floral notes. And if you're into stronger brews, they also have an impressive selection of high gravity beers.
Next up is Warfield Distillery & Brewery located right in downtown Ketchum. It's not just their eclectic mix of craft beers that'll catch your attention. The brewery sits within a historic building giving it a rustic charm, making your beer experience even more appealing.
While you're here, don't miss out on Sun Valley Brewing Company situated in nearby Hailey. Here's a fun fact: it's been serving locals and visitors alike since 1986! With such history under its belt, it offers tried-and-true favorites like White Cloud Ale and Phantom Hill Irish Red.
Finally but by no means least is the Limelight Hotel Ketchum. Sure, it may not be a traditional brewery but trust me when I say it's worth the visit for any craft beer enthusiast. Their Lounge serves up local brews from all over Idaho; this space doubles as a platform where small-scale brewers can showcase their skills to both locals and tourists alike.
To sum things up:
Sawtooth Brewery: Known for 'Free Solo Single Hop Ale.'
Warfield Distillery & Brewery: Offers variety amidst historic ambiance.
Sun Valley Brewing Company: Classic favorites from decades-old establishment.
Limelight Hotel Ketchum: Encourages local talent while offering diverse options to taste.
So there you have it folks! If you're planning a trip to Sun Valley or just passing through, make sure to stop at these brewing gems along the way. You won't regret it!
Idaho Falls and Its Unique Beers
Just when you thought Idaho's beer scene couldn't get any better, let's take a little jaunt over to Idaho Falls. Now, this isn't just any ordinary place. It's a haven filled with unique beers that will tantalize your taste buds!
Imagine sipping on brews that range from hop-infused IPAs to rich, creamy stouts. That's right! The breweries in Idaho Falls have been pushing the envelope for years, creating distinct flavors that are as diverse as the landscape surrounding them.
Take Snow Eagle Brewing & Grill for example. This popular spot is renowned for its War Eagle IPA – a delightful blend of hops with hints of citrus and pine. And who could forget their Thunder Beast Stout? It's like wrapping up in a warm blanket on a cold winter day – smooth, creamy and robust!
Or how about Idaho Brewing Company? They've produced an impressive array of award-winning craft beers since opening their doors in 2009 – including the Black Lager (a gold medal winner at the North American Brewers Association competition).
Here are some standout options:
Snow Eagle Brewing: Known for their War Eagle IPA and Thunder Beast Stout.
Idaho Brewing Company: Renowned for their award-winning Black Lager.
The numbers don't lie either. With dozens of unique beers on tap across town, it's clear why locals claim there's always something new to discover at these vibrant locations:
| Brewery | Number of Beers On Tap |
| --- | --- |
| Snow Eagle Brewing & Grill | 10+ |
| Idaho Brewing Company | 20+ |
Whether you're a seasoned beer aficionado or just looking to try something different, you'll find no shortage of options here in Idaho Falls. So next time you're passing through make sure to stop by one of these breweries – because what could be better than enjoying unique craft beers amidst the stunning views offered by this beautiful city?
Coeur d'Alene: A Haven for Beer Enthusiasts
Ah, Coeur d'Alene. It's a place that makes you think of pristine lakes, outdoor adventures… and beer! Sure enough, it's turned into a true haven for beer enthusiasts over the years. Here's why.
First off, let's talk about the sheer number of breweries this town has to offer. You've got no shortage of options when it comes to sampling Idaho brews in Coeur d'Alene. The city is home to several top-notch breweries – each with their own unique twist on the craft.
Trickster's Brewing Company prides itself on its eclectic mix of traditional and innovative brews.
Over at Daft Badger Brewing, they're all about creating bold flavors that push boundaries.
Then there's Paragon Brewing, where British-inspired beers take center stage.
Now if you're thinking "Surely, quality must suffer with such quantity?" Well, you'd be mistaken! These breweries aren't just numerous – they're award-winning too. In fact, Trickster's alone has bagged several medals at the North American Brewers Association competition in recent years!
But what really sets Coeur d'Alene apart isn't even just its beer – it's how ingrained that beer culture is into the community as a whole. When strolling through downtown or by the lakefront on a summer evening, you'll likely find yourself amidst vibrant crowds enjoying chilled pints alongside live music and hearty food trucks fare. It's not simply about brewing great beer here; it's about creating memorable experiences around every sip as well.
So whether you're an IPA aficionado or stout connoisseur – or even if your taste buds are yet unacquainted with craft beers altogether – Coeur d'Alene promises an exceptional experience for all kinds of beer lovers out there. Time to crack open another cold one? We'd say so!
The Growing Popularity of Pocatello Breweries
You've likely noticed the buzz around Pocatello breweries lately. It's no secret that Idaho has been making its mark in the beer world, and this small city has been contributing to that in a big way. Nestled within the heart of potato country, Pocatello is home to several top-notch breweries that get high scores for creativity and quality.
Let's put things into perspective with some numbers. Just a decade ago, you'd be hard-pressed to find more than a couple of local breweries in Pocatello. Fast forward to today, and we're looking at over a half dozen craft beer establishments right here in town! That's an impressive growth rate by any measure.
| Year | Number of Breweries |
| --- | --- |
| 2010 | 2 |
| 2021 | 8 |
What's driving this growth? A few factors are at play here. First off, there's been an increased interest nationwide in craft beers – folks are yearning for something beyond your typical commercial brews. Secondly, the city itself is embracing its role as a beer destination; offering support for these burgeoning businesses.
Each brewery brings its unique flavor to the table (or should we say pint glass?). From Portneuf Valley Brewing's award-winning Outback Amber Ale to Jim Dandy Brewing's innovative blends like their Peanut Butter Porter – there's truly something for every palate out there!
Here are just a few standouts:
Portneuf Valley Brewing: Known for their wide range of handcrafted beers.
Jim Dandy Brewing: Their creative brews always keep you guessing what they'll come up with next!
Buddy's Italian Restaurant & Brewery: Not just about great food but also offers well-crafted house beers.
So whether you're an IPA aficionado or stout enthusiast, Pocatello's burgeoning brewery scene promises an enticing array of options. But don't just take our word for it – hop on over and see why these local brewing spots have everyone talking!
Ranking the Best Brewery Tours in Idaho
So, you're wondering which brewery tours rank as the best in Idaho? That's a fantastic question and we're here to help answer it! Let's dive into the cream of the crop, shall we?
The first on our list is Grand Teton Brewing. Nestled in Victor, this brewery offers an impressive tour that'll have you feeling like a beer connoisseur in no time. You'll get to see their brewing process up close and personal, all while sipping on some delicious craft beers. Not to mention, with their focus on sustainability and community involvement, they're not just brewing beer -they're making a difference.
Next up is Payette Brewing Company, located right in Boise. They've got a state-of-the-art facility where you can witness how they produce their award-winning brews. And don't worry, there are plenty of samples along the way!
Now let's talk about Sawtooth Brewery situated in Sun Valley area. What sets Sawtooth apart? Well, besides its top-notch beers (which are more than worth trying!), it's their inclusive atmosphere and dedicated staff that makes your visit feel special.
Don't forget about Selkirk Abbey, over at Post Falls – a must-visit for Belgian beer lovers! Here's your chance to explore the unique world of Belgian-style beers through a guided tour that ends with an unforgettable tasting experience.
And finally, we have Mad Swede Brewing Company also based out of Boise. This place offers comprehensive brewery tours which take you behind-the-scenes to understand everything from grain selection to packaging.
Here's a quick rundown:
| Brewery | Location |
| --- | --- |
| Grand Teton Brewing | Victor |
| Payette Brewing Company | Boise |
| Sawtooth Brewery | Sun Valley area |
| Selkirk Abbey | Post Falls |
| Mad Swede Brewing Company | Boise |
Remember folks! Each place carries its own vibe and distinct brews – so why choose one when you could try them all? Happy touring!
Conclusion: The Future of Idaho's Breweries
You've come a long way, my friend! From the crisp lagers of Boise to the robust ales of Coeur d'Alene, we've explored some truly fantastic breweries in Idaho. But what does the future hold for these bastions of beer? Let's take a peek.
The brewing scene is booming in Idaho and it doesn't seem like it'll slow down anytime soon. Many of our favorite brewers have shared plans for expansion, new brews, and even more ways to connect with their communities. Can you imagine yourself at a local charity event sipping on your favorite IPA? Or perhaps trying out a new seasonal stout at an expanded taproom?
Now if numbers are your thing – here's something that might interest you:
| Year | Number of Breweries |
| --- | --- |
| 2015 | 50 |
| 2020 | 80 |
That's right, there was an impressive growth in just five years! If that trend continues – which all signs point towards – we're looking at over 100 breweries within the next few years.
But beyond numbers and data, remember this: The true heart of Idaho's breweries lies with its people. It's those smiling faces behind the counter; they're passionate about crafting beverages that bring us together. So as long as folks keep loving their beer (and let's face it – who doesn't?), these breweries will continue striving to satisfy our thirsty palates.
So here's what you can look forward to:
More delicious craft beers
Increased community engagements
And maybe even more craft brewery tours!
In short, get ready because Idaho's brewing future is bright and frothy! Keep supporting local, keep exploring new flavors – and above all else – keep enjoying great beer. That's it from me now! Stay hopped up on life…and good beer!