Pour yourself a pint and sit back, because we're about to embark on a flavor-packed journey through the best breweries in Indiana. This heartland state is brimming with craft beer havens that are sure to tantalize your taste buds. Whether you're an IPA enthusiast or a stout connoisseur, there's no shortage of options awaiting your exploration.
Now imagine this: it's Friday evening, you've just wrapped up another busy week and all you can think about is that first sip of well-crafted brew. Well, you're in luck! Because Indiana's got some top-tier breweries that'll make your weekend unwind feel like a mini-vacation.
From Indianapolis to Bloomington, these Hoosier breweries are churning out some seriously impressive pints. Lagers, IPAs, sours – they've got 'em all! And not just ordinary beers; we're talking about brews infused with creativity and passion for the craft by talented local brewers who know their hops from their malts. So sit tight as we dive into the frothy world of Indiana's finest beer establishments!
Exploring Indiana's Craft Beer Scene
Indiana, you're one lucky state! Your craft beer scene is as abundant as your corn fields. It's a vibrant mix of traditional and modern brews that just keeps growing year after year. Let's take a closer peek.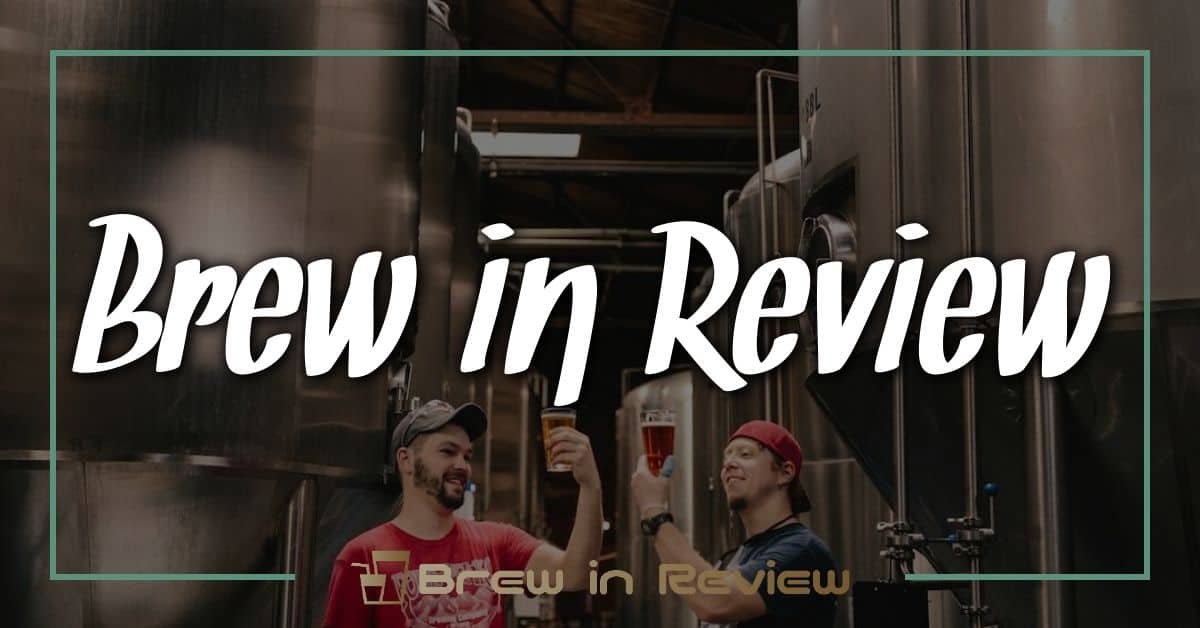 The heartland is teeming with breweries that are passionate about creating unique brews. Take the Upland Brewing Company for instance. Since its establishment in 1997, it has been crafting award-winning beers in Bloomington and beyond. With their flagship brew Wheat Ale leading the way, they've introduced Hoosiers to a variety of beer styles from around the world.
Next on our list is Sun King Brewery located in the bustling city of Indianapolis. This brewery has become synonymous with Indiana craft beer since opening its doors back in 2009. They're famous for their richly flavored Sunlight Cream Ale which has bagged numerous awards at both national and international competitions.
No discussion about Indiana's craft beer scene would be complete without mentioning Three Floyds Brewing Co., known widely for their bold and unconventional beers. Hailing from Munster, this brewery isn't afraid to push boundaries when it comes to brewing – earning them a cult-like following among craft beer enthusiasts.
And let's not forget about smaller gems scattered across the state like Mad Anthony's Brewery in Fort Wayne or ZwanzigZ Pizza & Brewing in Columbus – there's truly something for everyone! Here are some quick stats:
| Brewery | Year Established | Flagship Brew |
| --- | --- | --- |
| Upland Brewing Company | 1997 | Wheat Ale |
| Sun King Brewery | 2009 | Sunlight Cream Ale |
| Three Floyds Brewing Co. | 1996 | Alpha King Pale Ale |
Now that we've whetted your appetite, get out there and explore these incredible breweries yourself! Remember, always drink responsibly while savoring every sip of what Indiana's thriving craft beer scene has to offer.
Top Rated Breweries in Indiana
Hey there, beer aficionados! If you've found yourself in the Hoosier State, or if you're just daydreaming about a future brew-filled road trip, we've got something for you. It's time to explore some of the top-rated breweries that call Indiana home.
Let's kick it off with 3 Floyds Brewing Co. Nestled in Munster, this brewery has been smashing it since '96. You'll find their flagship Alpha King Pale Ale on tap across the state and beyond. But visiting their brewpub? That's where the magic happens! With an ever-evolving menu of experimental drafts and a hearty food offering to boot, it's no wonder folks rate 3 Floyds so highly.
Next up is Sun King Brewery outta Indianapolis. They've been cranking out quality craft beers since 2009 and have garnered quite a following along the way. Their Sunlight Cream Ale is a real crowd-pleaser – light, crisp and award-winning! Plus they're all about community outreach; nothing like sipping on great beer for good causes!
Heading over to Bloomington, we find Upland Brewing Company holding court as one of Indiana's longest-standing craft breweries (founded way back in '97!). Upland's known best for its sour beers – they even have a dedicated Sour Ale program which intrigues beer lovers who favor tangy tastes.
If Belgian-style brews tickle your fancy, then Taxman Brewing Company from Bargersville should be on your radar. They pay homage to traditional Belgian recipes but aren't afraid to mix things up with American innovation – just like their beloved Deduction Dubbel.
Of course, these are only four gems among many amazing breweries throughout Indiana:
Victory Field
People's Brewing Company
Triton Brewing Company
Metazoa Brewing Co.
Broad Ripple Brewpub…
The list goes on! So next time you're thirsting for some high-quality hoppiness or seeking solace in a smooth stout when you're around Indiana – remember this little guide! Happy tasting!
Best Indianapolis Breweries to Visit
When you're in the heart of Hoosier country, a trip to some of the best breweries in Indianapolis is an absolute must. It's not just about tasting beer, it's about immersing yourself in a culture that appreciates craftsmanship and tradition. So pull up your bar stool and let's dive into some local favorites.
First up on our tour is Sun King Brewery. Since opening its doors in 2009, Sun King has been winning hearts (and awards!) with its premium-quality craft beers brewed right here in downtown Indy. Their Osiris Pale Ale? It's practically legendary around these parts! Also, their taproom offers tours where you can take a peek at how they work their magic.
Next, we've got Metazoa Brewing Company. Metazoa sets itself apart by combining two awesome things: good beer and animal welfare! A portion of every pint sold goes towards supporting animal charities – so you can feel great while enjoying their diverse range of beers.
Don't forget to stop by Upland Brewery which boasts an impressive selection of handcrafted brews including lagers, stouts and IPAs. Not only does Upland offer fantastic flavors but also amazing views from their comfortable patio overlooking the city skyline.
If you're seeking something truly unique then make sure to check out Black Acre Brewing Company located in historic Irvington district. Known for their inventive brews like the Natural Liberty American Pale Lager or One10 Coffee Stout – Black Acre never disappoints those looking for a twist on traditional tastes!
Finally, there's no better way to cap off your brewery adventure than with a visit to Fountain Square Brewery, beloved for both its laid-back vibe and excellent small-batch beers.
So next time you're in Indiana's capital city, do yourself a favor – explore these breweries! You'll get more than just a cold drink; you'll get an appreciation for Indy's vibrant brewing scene.
Breweries with Unique Beers in Indiana
Beer enthusiasts, get ready! There's a beer revolution happening right under your noses and it's happening in Indiana. This midwestern state is brewing up some of the most unique beers you'll find anywhere in the country.
Take for example 3 Floyds Brewing Co. Located in Munster, this brewery has been pushing the envelope since 1996. They're notorious for their bold flavors and hop-heavy brews. Fan favorites include 'Zombie Dust', an intensely hopped pale ale, and 'Dark Lord', a Russian-style stout brewed with coffee, Mexican vanilla, and Indian sugar.
Let's not forget about Upland Brewing Company based out of Bloomington. They've earned national acclaim for their sour ales – something not every brewery can master. Their 'Cauldron' series features blends that are aged on whole fruits like persimmons and peaches.
Then there's Sun King Brewery from Indianapolis which prides itself on handcrafted seasonal and specialty beers alongside their flagship brews. With creations like 'Cherry Busey' – a Flanders-style Oud Bruin Ale aged on sour cherries – these guys certainly aren't afraid to experiment!
And finally, there's 18th Street Brewery, Gary's first craft brewery that's making waves with its innovative approach to brewing. From imperial stouts to juicy IPAs, they're never short of surprises.
3 Floyds Brewing Co.

Location: Munster
Notable Beer: Zombie Dust (Pale Ale)

Upland Brewing Company

Location: Bloomington
Notable Beer: Cauldron Series (Sour Ales)

Sun King Brewery

Location: Indianapolis
Notable Beer: Cherry Busey (Flanders-style Oud Bruin Ale)

18th Street Brewery

Location: Gary
Notable Beer : Various types
With such creativity flowing through Indiana breweries, it's clear that the Hoosier State is more than just cornfields—it's a true beer lover's paradise! So next time you're planning an ale-trail or simply craving something different—don't forget to check out what Indiana has got brewing!
Indiana's Award-Winning Breweries
Imagine yourself sitting back, sipping on a cold one from one of Indiana's award-winning breweries. If you're looking for quality brews that have been recognized and awarded both nationally and internationally, then you've come to the right place.
3 Floyds Brewing Co., tucked away in Munster, is a must-visit for any beer lover. They've been consistently ranked among the best breweries worldwide, with their Dark Lord Russian Imperial Stout gaining cult-like status. It's a once-a-year release event that attracts beer enthusiasts from all over the globe.
Sun King Brewery in Indianapolis also deserves your attention. Their Sunlight Cream Ale won gold at the Great American Beer Festival not just once but twice! And let's not forget their Osiris Pale Ale – it's so good they decided to keep it on tap all year round!
Upland Brewing Company in Bloomington isn't lagging behind either. Known for its innovative sour beers like Pawpaw and Persimmon, Upland has bagged numerous accolades at the prestigious World Beer Cup.
Over in Gary, you'll find 18th Street Brewery which was named Best Brewpub in America by USA Today readers back in 2019. Their Hunter Vanilla Double Milk Stout is truly something to behold – rich and creamy with an intoxicating vanilla aroma.
Finally, there's Mad Anthony Brewing Company out of Fort Wayne boasting several awards under its belt including Gold Medals for their Auburn Lager at the World Beer Championships.
3 Floyds Brewing Co: Dark Lord Russian Imperial Stout
Sun King Brewery: Sunlight Cream Ale & Osiris Pale Ale
Upland Brewing Company: Pawpaw & Persimmon Sour Beers
18th Street Brewery: Hunter Vanilla Double Milk Stout
Mad Anthony Brewing Company: Auburn Lager
So folks, whether you're a stout lover or prefer lighter fare such as pilsners or IPAs, rest assured that Indiana's award-winning breweries have got something perfect just waiting to tantalize your taste buds!
Family-Friendly Breweries in Indiana
So, you're dreaming of a cold brew but got the kiddos in tow? No worries! Indiana's got your back. There are plenty of breweries across the state that welcome little ones and grown-ups alike, making for a fun-filled family day out.
First off, let's head down to Sun King Brewery in Indianapolis. This joint is not just about beer; they've got an impressive menu filled with kid-friendly grub too. Think pizza, pretzels, and even homemade root beer for the littles ones. Plus, with their spacious outdoor seating area it's easy to keep an eye on your kids while you sample some local craft beers.
Next up is Upland Brewing Company in Bloomington. They strike an awesome balance between being family inclusive and maintaining a sophisticated brewery ambiance. Here's what's cool – they offer board games for everyone to enjoy! And hey, their Carmel location has an enclosed patio where families can relax together.
Fancy taking your family on a unique beer experience? Then you've gotta check out Metazoa Brewing Co., also located in Indianapolis. Their motto: "Drink Beer. Help Animals." Love it already? Wait till you hear this—Metazoa donates 5% of its profits to animal and wildlife organizations! They also have a dog park where well-behaved pets are allowed.
Oh wait, we haven't mentioned Four Day Ray Brewing yet! Located in Fishers, this spot offers great food options along with their noteworthy beers. Kids will love chowing down on mac 'n cheese or chicken fingers while Mom and Dad sip on some finely brewed concoctions.
Sun King Brewery – Indianapolis
Upland Brewing Company – Bloomington
Metazoa Brewing Co.– Indianapolis
Four Day Ray Brewing – Fishers
In a nutshell—Indiana isn't just about cornfields and car races—it's also home to stellar breweries that roll out the red carpet for families too!
Sustainable and Eco-Friendly Practices in Indiana's Breweries
Sustainability isn't just a buzzword in Indiana's bustling brewery scene. It's become an integral part of how Hoosier brewers craft their delicious beers. Many breweries are committing to environmentally-friendly practices, making your beer tasting experience not only enjoyable but also guilt-free.
Take, for instance, Three Floyds Brewing Co., located in Munster. They've made significant strides towards sustainability by utilizing renewable energy sources. Their solar panels don't just adorn the rooftop; they power up the brewing process! Similarly, Upland Brewing Company from Bloomington has joined the green movement with their wastewater treatment system that ensures no harmful residues find their way into local water bodies.
Other breweries are incorporating eco-friendly materials into their packaging process. Sun King Brewery in Indianapolis, for instance, uses cans made from recycled aluminum to package their brews while reducing waste and energy consumption.
But it doesn't stop there! Some even take it a step further:
Bloomington Brewing Company grows its hops organically on a local farm.
Mad Anthony Brewing recycles its spent grain as animal feed.
New Albanian Brewery utilizes locally-sourced ingredients to minimize transportation emissions.
There is no shortage of breweries embracing sustainable practices across Indiana:
| Brewery | Location | Sustainable Practice |
| --- | --- | --- |
| Three Floyds Brewing Co. | Munster | Uses Solar Panels |
| Upland Brewing Company | Bloomington | Wastewater Treatment System |
| Sun King Brewery | Indianapolis | Makes use of Recycled Aluminum Cans |
Indiana's brewing industry clearly shows that you can enjoy great beer while still caring for our planet. So next time you're sipping on a cold one at your favorite Hoosier haunt, remember you're also supporting businesses that put Mother Earth first! Now that's something worth raising a glass to!
Conclusion: Enjoying the Best of Indiana's Beer Culture
You've journeyed with us through a hop-filled tour of Indiana's best breweries. You've heard tales of flavorful craft beers, met passionate brewmasters, and discovered hidden gems in unexpected places. We hope this guide has inspired you to plan your own beer adventure in the Hoosier State.
Indiana is home to an array of breweries that cater to every taste bud. Whether you're a fan of pale ales or more inclined towards stouts, there's something for everyone here. And remember, it's not just about the beer—it's about experiencing the unique atmosphere each brewery offers.
Don't forget:
To check out 3 Floyd's Brewing Co if you're up for some bold and eccentric beer flavors.
Sun King Brewery should be on your radar if you are looking for fresh local brews with a solar flare.
For an unforgettable experience amidst the rustic charm, make sure Upland Brewing Company is on your list.
Beer isn't just a beverage in Indiana; it's part of the culture—a way of life. Every pint poured is filled with heart, soul and hops from our local brewers who have turned their passion into our pleasure.
So go ahead! Lace up those boots and set off on your next ale trail adventure in Indiana. You never know—you might just find your new favorite brewery right around the corner!
Remember to drink responsibly and savor every sip. After all, much like these fine breweries we've explored together—life isn't about reaching the destination; it's about enjoying every moment (and every brew) along the way!