Iowa, the heartland of America, isn't just about cornfields and caucuses. It's also a hidden gem for beer enthusiasts like you! Nestled among its rolling hills are some top-notch breweries that could give any coastal city a run for their money. Whether you're a fan of hoppy IPAs, rich stouts, or crisp pilsners, there's an Iowa brewery waiting to pour your new favorite pint.
Now, let's not beat around the bush – Iowa's craft beer scene has exploded in recent years. You've got over 100 breweries to choose from! From small-town operations brewing traditional styles to major players pushing the envelope with innovative concoctions, Iowa is making waves in the craft beer world.
So buckle up and get ready to explore some of the best breweries in this Midwestern state. But remember – always drink responsibly and savor every sip! After all, good things – including an amazing Iowa-brewed beer – come to those who wait.
Exploring Iowa's Craft Beer Scene
You'll find that the world of craft beer in Iowa is as rich and varied as its landscape. From the rolling hills of eastern Iowa, to the plains of the west, there's a microbrewery for every taste. And boy, do they know how to brew!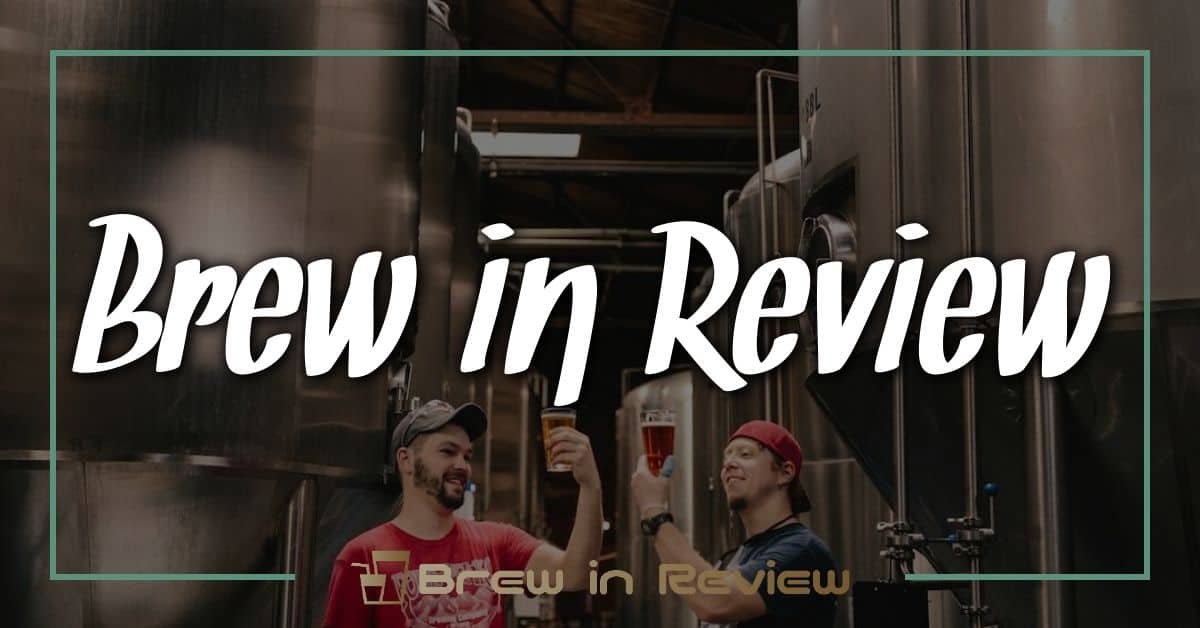 Take, for instance, Toppling Goliath Brewing Co in Decorah. They're not just making waves in Iowa; they've gained national acclaim with their bold flavors. You might have heard of their Kentucky Brunch Brand Stout? It's even been hailed as one of the best beers worldwide! A true testament to what Iowan brewers can achieve.
Then you've got places like Peace Tree Brewing Co, based out of Knoxville. Their blonde fatale has become something of an icon around these parts. With its notes of crisp apple and subtle spice, it's a uniquely refreshing take on Belgian style ale.
But let's not forget about our friends over at Pulpit Rock Brewing Co also hailing from Decorah. What started as a humble homebrew project has quickly evolved into something big – think award-winning saisons and mouthwatering IPAs!
Behind each beer lies a story – it could be about tradition or innovation or sometimes both! The passion that these brewers put into their craft is evident in every sip.
Here are some quick stats about Iowa's craft beer scene:
Number of Breweries: 105
Brewers per Capita (21+): 3
Economic Impact: $861 million
Barrels Produced Annually: 146,368
Ain't those numbers impressive?
So next time you're cruising down Interstate 80 or meandering along the Mississippi River Valley Scenic Drive, why not stop off at one of these local gems? With such diversity and quality on offer, you won't be disappointed.
Top Rated Breweries in Iowa
Hold onto your beer glasses, folks! We're about to dive into the best breweries this side of the Mississippi. Now, if you're a craft-beer enthusiast or even just a casual drinker, there's something for everyone in Iowa's brewing scene.
Let's start with Toppling Goliath Brewing Co., located in Decorah. This place isn't messing around when it comes to quality beers. It's renowned for its bold IPAs and richly flavored stouts. In fact, their Kentucky Brunch Brand Stout has been rated as one of the world's best beers!
Moving on to Des Moines, you'll find Exile Brewing Company waiting to welcome you with open arms. This brewery is known especially for its German-inspired beers and amazing food pairings. The Ruthie Gold Lager? Oh boy, it's an absolute must-try!
And who can forget Peace Tree Brewing Co.? Nestled in Knoxville, this gem of a brewery offers unique brews like Blonde Fatale and Red Rambler IPA that will have your taste buds dancing for joy.
If you're near Cedar Rapids, do drop by at Lion Bridge Brewing Company. Their Workman's Compensation is not just any ordinary beer – it bagged gold at the 2014 Great American Beer Festival!
Last but certainly not least, we've got Pulpit Rock Brewing Co., another Decorah pride. They might be small scale but don't let that fool you – they pack a punch with their eclectic mix of brews.
In case numbers are your thing:
| Brewery | Location | Standout Beer |
| --- | --- | --- |
| Toppling Goliath Brewing Co. | Decorah | Kentucky Brunch Brand Stout |
| Exile Brewing Company | Des Moines | Ruthie Gold Lager |
| Peace Tree Brewing Co. | Knoxville | Blonde Fatale |
| Lion Bridge Brewing Company | Cedar Rapids | Workman's Compensation |
| Pulpit Rock Brewing Co. | Decorah | Saftig IPA |
So there you have it! These top-rated breweries are serving up some seriously good suds in Iowa.
Unique Brews: Specialty Beers in Iowa
Iowa's brewing scene is nothing short of a craft beer paradise. You're probably familiar with the state's love for corn, but did you know that it's also home to some astonishingly good breweries? Let's take you on a virtual tour through some of the Hawkeye State's most unique brews.
First off, there's Toppling Goliath Brewery, nestled in Decorah. Folks can't seem to get enough of their Kentucky Brunch Brand Stout (KBBS), which is often hailed as one of the best beers in the world. This amazing stout boasts flavors like maple syrup and coffee while its 12% ABV adds an appealing punch.
Hopping over to Des Moines, we find Confluence Brewing Company. They've really made waves with their Des Moines IPA – a beautifully balanced beer with hints of citrus and pine that sings praises for Iowa's capital city. Now isn't that something?
Then there's Millstream Brewing Co., based out of charming Amana Colonies. Their Schild Brau Amber has been winning hearts (and awards) since its inception thanks to its rich malty flavor combined with just the right amount of hops.
Finally, if you're after something truly unique, look no further than Peace Tree Brewing Co.'s Templeton Red Ale from Knoxville. Infused with whiskey from local distillery Templeton Rye – this red ale gives beer lovers a taste they won't soon forget.
Toppling Goliath Brewery

Location: Decorah
Star Beer: Kentucky Brunch Brand Stout
ABV: 12%

Confluence Brewing Company

Location: Des Moines
Star Beer: Des Moines IPA

Millstream Brewing Co.

Location: Amana Colonies
Star Beer: Schild Brau Amber

Peace Tree Brewing Co.

Location: Knoxville
–Star Beer: Templeton Red Ale
So folks, if you're thirsty for some top-notch craft beers or just looking to try something new – remember these names when you're hitting up breweries in Iowa!
Farm to Glass: Organic Breweries in Iowa
You're in for a treat! Iowa's brewery scene is taking the farm-to-glass concept to new heights. It's all about organic breweries, where locally sourced ingredients are king and sustainability is the queen.
Take, for example, Millstream Brewing Co. Located in the heart of Amana Colonies, it became Iowa's first brewpub after Prohibition. They've got their game down pat when it comes to organically produced beers. Their popular Schild Brau Amber is an award-winning brew that you'd definitely want to try!
Now let's talk numbers a bit:
| Brewery | Number of Organic Beers |
| --- | --- |
| Millstream Brewing Co | 5 |
Don't worry, there's more on our list! Next up is Jasper Winery, not your typical winery by any means as they've branched out into brewing beer too. Here you'll find organic craft beer made with homegrown hops from their own garden—an amazing instance of 'farm-to-glass' philosophy!
And who can forget about Lion Bridge Brewery? Situated in Cedar Rapids, this brewery offers an array of certified organic beers that will leave your taste buds tingling with delight.
So if you're someone who loves sipping on a cold one while appreciating the sustainable efforts behind its creation, these breweries should be right up your alley:
Millstream Brewing Co
Jasper Winery
Lion Bridge Brewery
There you have it – some noteworthy examples of organic breweries keeping things local and sustainable in good ol' Iowa!
A Look at Historic Breweries in Iowa
Stepping into Iowa's brewing history is like cracking open a time capsule. This state has a rich, beer-brewing heritage that harks back to the 19th century. Let's dive right in and see what it has to offer.
Back in the day, breweries were as common as cornfields in The Hawkeye State! German immigrants brought their love for beer, setting up small family-owned breweries all over the place. One of these early establishments was Dubuque Brewing Company, which opened its doors in 1896.
Fast forward to today, you can still get a taste of history at Millstream Brewing Co. Nestled in the charming town of Amana, it's Iowa's oldest operational brewery since Prohibition. Millsteam stays true to its roots by offering traditional German-style beers alongside modern American brews.
Another historic gem worth mentioning is Potosi Brewery located just across the border from Dubuque. Although technically not an Iowa-based brewery, Iowans consider it part of their brewing heritage due to its close proximity and shared history with Dubuque brewers.
Here are some quick stats on these historic breweries:
| Name | Location | Year Established |
| --- | --- | --- |
| Dubuque Brewing Company | Dubuque | 1896 |
| Millstream Brewing Co. | Amana | Post-Prohibition Era |
| Potosi Brewery | Across border near Dubuque | Pre-Prohibition Era |
Lastly but certainly not leastly, we have John's Grocery Store tucked away in Iowa City…wait a grocery store? Indeed! Known locally as "Dirty John's", this grocery store turned beer emporium boasts one of the largest selections of craft beers statewide – many from historic Iowan breweries!
This exploration scratches only the surface of Iowa's brewing past. There are countless other tales waiting to be told about this state's long-standing love affair with good old-fashioned beer.
Family-Friendly Breweries of Iowa
You're in for a treat if you've been hunting for the perfect family-friendly breweries in the heartland of America, Iowa. We've compiled a list of must-visit places that offer not only great beers but also an inviting atmosphere for folks of all ages.
First on our list is Backpocket Brewing in Coralville. This place isn't just about craft beer; they're all about making memories too! With an array of board games and ample outdoor space, there's plenty to keep everyone entertained. The star attraction, though? It's their root beer brewed fresh onsite – a favorite among kiddos!
Next up, we have Millstream Brewery located in Amana Colonies. Established back in 1985, it's one of Iowa's oldest operating breweries and a definite crowd puller with its spacious beer garden. They host various events throughout the year including live music performances and Oktoberfest celebrations which your whole clan will love.
Let's not forget Reclaimed Rails Brewing Company based out of Bondurant either! Their kid friendly environment includes non-alcoholic options like cream soda alongside their delicious brews. Plus they've got an awesome patio area where you can chill while listening to some local bands.
| Brewery Name | Location | Special Feature |
| --- | --- | --- |
| Backpocket Brewing | Coralville | Onsite root beer |
| Millstream Brewery | Amana Colonies | Spacious Beer Garden |
| Reclaimed Rails Brewing Company | Bondurant | Live Music |
A couple honorable mentions include:
Peace Tree Brewing Co. – Known for their inviting taproom and diverse range
Exile Brewing Co. – Offers brewery tours along with tasty pub grub!
So next time you're planning a family day out or looking to explore some local flavors – remember this handy guide to family-friendly breweries dotted across Iowa.
Guide to Brewery Tours in Iowa
Iowa's craft beer scene is as vibrant as ever, and you're in for a treat if you've been itching to explore it. Step into the world of hops, barley, and frothy delights with our helpful guide to brewery tours in Iowa.
You can't talk about breweries in Iowa without mentioning Toppling Goliath. Nestled in Decorah, this spot has earned acclaim nationwide for their bold brews. If hefty IPAs or rich stouts catch your fancy, they've got a tour that'll make your day.
Toppling Goliath: 1600 Prosperity Road Decorah, IA
Next up is Peace Tree Brewing Company. It's an unpretentious spot located in Knoxville with a lineup of beers that span from tart fruit ales to full-bodied porters. They believe every beer has a story and they love sharing these stories on their tours.
Peace Tree Brewing Company: 107 W Main St Knoxville, IA
Don't forget to stop by Exile Brewing Co., situated right smack dab in bustling Des Moines downtown area. Here's where you'll find local favorites like Ruthie Gold Lager and Beatnik Sour alongside seasonal specialties.
Exile Brewing Co.: 1514 Walnut St Des Moines, IA
Of course, there's plenty more ground to cover when it comes to breweries in Iowa! Check out spots like Millstream Brewery (Amana), West O Beer (West Okoboji), or Pulpit Rock Brewing Company (Decorah) – each offering unique experiences that'll give you new perspectives on craft beer.
Millstream Brewery: 835 48th Ave Amana, IA
West O Beer: 503 Terrace Park Blvd West Okoboji, IA
Pulpit Rock Brewing Company: 207 College Dr Decorah, IA
Feel free to let loose and savor the flavors but remember—always drink responsibly! You wouldn't want your brewery adventure cut short because things got too hazy.
So go ahead—schedule your visit today! Whether you're a seasoned connoisseur looking for something new or just getting started on your beer journey—you won't regret making time for these fantastic brewery tours across beautiful Iowa.
Conclusion: The Best of the Best
So, you've come all this way with us on a frothy journey through Iowa's beer scene. We've wet our whistles at old favorites and new kids on the block, but who stands out as the cream of the crop? Let's raise a final toast to these standout breweries.
Toppling Goliath Brewing Co. in Decorah takes home top honors. Their beers are consistently rated among the best in the state, country, and even world. "Pseudo Sue," their flagship pale ale has been making waves since it was first brewed. It's clear they're doing something right up there in Northeast Iowa!
Not far behind is Peace Tree Brewing Co. out of Knoxville. With their wide range of styles and commitment to quality ingredients, they've earned their place among Iowa's beer elite. Don't miss out on their Blonde Fatale – it's a knockout!
Big Grove Brewery from Solon and Iowa City also deserves recognition for creativity and innovation in brewing. They offer a diverse lineup that really pushes boundaries while staying true to traditional styles.
We can't forget about Exile Brewing Company, based in Des Moines either! Their Ruthie gold lager has become an iconic symbol of great craft brews from our state capital.
Indeed, no two breweries are alike, so make sure you give each one a try before deciding your favorite – after all everyone's tastes are different!
Remember folks, there's always room for more exploration because new breweries are popping up every day across beautiful Iowa – so keep those taste buds ready for action!
| | Breweries | Signature Beers |
| --- | --- | --- |
| 1 | Toppling Goliath Brewing Co. | Pseudo Sue |
| 2 | Peace Tree Brewing Co. | Blonde Fatale |
| 3 | Big Grove Brewery | Variety |
| 4 | Exile Brewing Company | Ruthie Gold Lager |
Here's to good friends, good times and great beers! Keep exploring local brews wherever you go – your perfect pint could be waiting just around the corner.