Hey there, beer lover! We're about to embark on a journey through the rolling bluegrass hills of Kentucky, exploring some of the best breweries this state has to offer. From traditional bourbon barrel-aged brews to innovative craft beers that push the boundaries, Kentucky's brewing scene is as diverse as it is delicious. So grab your pint glass and let's dive in!
Now, if you're thinking that Kentucky is all about bourbon, well…you're not entirely wrong. But there's so much more brewing beneath the surface! In fact, the Bluegrass State boasts a rich history of beer production dating back hundreds of years — long before Prohibition hit.
These days, from Louisville to Lexington and every small town in between, you'll find passionate brewers who are committed to their craft. Whether they're reviving historic recipes or experimenting with daring new flavors, these folks are putting Kentucky on the map for beer lovers everywhere. Get ready because we're going on an unforgettable suds-soaked adventure!
Exploring the Bluegrass State's Beer Scene
Kentucky, a state so famous for its bourbon that you might forget they make some pretty fantastic beer too. That's right, nestled amidst the rolling bluegrass hills and horse farms are breweries churning out brews as unique and varied as the state itself.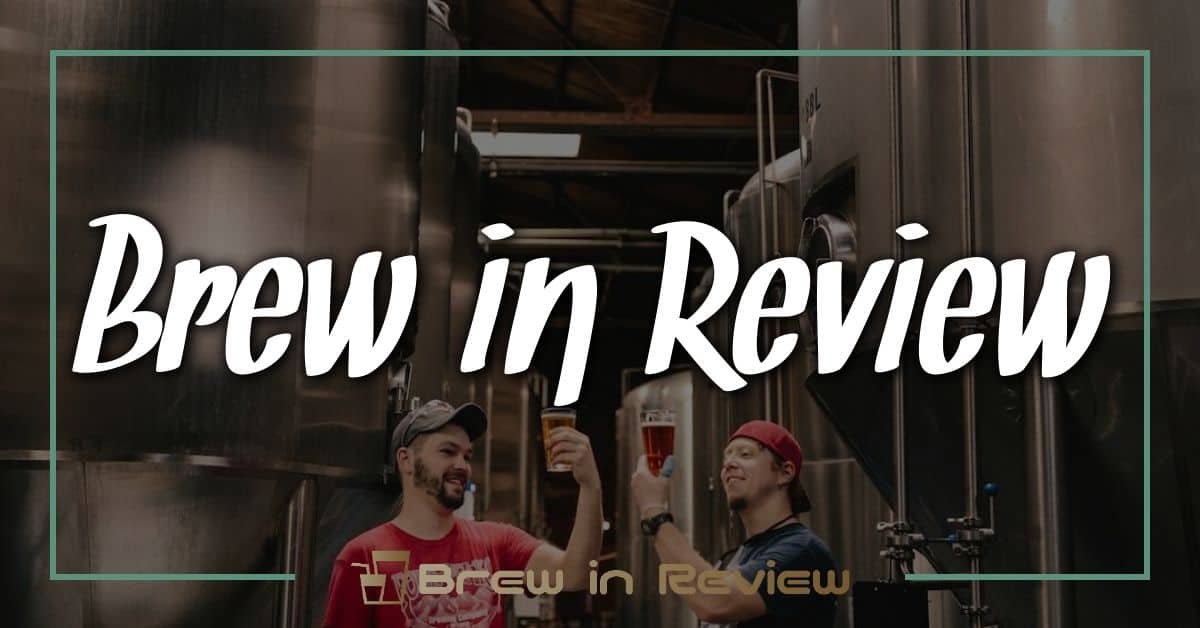 You're probably wondering just how many breweries there are in Kentucky. Well, according to the Brewers Association, there were a whopping 52 craft breweries in the Bluegrass State in 2020. Now that's quite a bit of beer! Let's dive deeper into what makes Kentucky's beer scene tick.
What sets these breweries apart is their innovation and commitment to local ingredients. Whether it's incorporating freshly picked hops from nearby farms or using grains grown right here in Kentucky soil, these brewers aren't shy about showcasing local flavors. For example, Against The Grain Brewery located smack dab in Louisville uses only locally sourced grains and malts.
If you love stouts and porters then you're gonna be thrilled with Lexington's West Sixth Brewing which boasts an array of richly flavored dark beers that'll have your taste buds dancing with joy!
But hey, let's not forget about all those IPA lovers out there! Country Boy Brewing has got your back with their Cougar Bait American Blonde Ale being one of their crowd favorites.
Of course we can't talk about beers without mentioning lagers – Alltech Lexington Brewing & Distilling Co., famous for their flagship Kentucky Bourbon Barrel Ale also makes an amazing Kentucky Kölsch.
So get ready to grab your pint glass and explore a world of flavors waiting for you across this beautiful state nicknamed 'The Bluegrass State'. You'll discover why Kentucky isn't just known for its bourbon anymore – but also its superb craft beers.
Understanding Kentucky's Historic Brewing Roots
When you think of Kentucky, it's likely that bourbon springs to mind. But did you know that this state's brewing history is just as rich and flavorful? You're about to dive into a fascinating brew-filled journey!
Kentucky has been home to breweries since the early 19th century when German immigrants brought their beer-making skills across the Atlantic. Louisville, Covington, and Newport were hotspots for these early breweries, many of which have left their mark on the state's vibrant craft beer scene today.
But hey, don't take our word for it! Let's look at some figures:
| Year | Number of Breweries |
| --- | --- |
| 1810 | 2 |
| 1860 | 40 |
| 1890 | Over 100 |
Sadly, like in many parts of the country, Prohibition hit Kentucky hard. By its end in 1933, only a handful of breweries had survived.
Yet all hope was not lost! From the ashes rose new pioneers who would shape Kentucky's modern brewing landscape. Folks like Ken Lee from Falls City Beer and David Pierce from Bluegrass Brewing Co., they embraced old traditions while innovating with bold flavors.
And let's not forget about Lexington – it's not just horse races and basketball games over there! The city is home to thriving microbreweries such as West Sixth Brewing and Country Boy Brewing. They honor Kentucky's brewing heritage while adding their unique twist.
So next time you grab a pint in Kentucky or anywhere else for that matter – remember you're also tasting a bit of history! And isn't that something worth raising your glass to?
The Rise of Craft Breweries in Kentucky
Let's turn back the hands of time a bit, shall we? You'd be amazed to know that before prohibition, Kentucky was one of the largest beer producers in the nation. But like much of America, it took quite a hit when Prohibition came around. Today however, you'll find that craft breweries have been springing up all across this bourbon-loving state.
The resurgence started slow but has steadily gained momentum over the past decade or so. According to data from the Brewers Association, there were just 14 craft breweries in Kentucky in 2011. Fast forward to 2020 and that number had exploded to nearly 70! That's almost five times as many options for beer lovers.
| Year | Number of Craft Breweries |
| --- | --- |
| 2011 | 14 |
| 2020 | 70 |
Each one is unique and adds character and flavor to their town or city. From hop-infused IPAs at Against the Grain Brewery in Louisville to traditional German lagers at Hofbräuhaus Newport – there's something for everyone.
And it's not just about numbers either. Quality is king here too! In fact:
Country Boy Brewing snagged two silver medals at Great American Beer Festival.
West Sixth Brewing ranked among RateBeer's top brewers worldwide.
Rhinegeist Brewery's Truth IPA got named Best Beers in America by Zymurgy magazine.
So why are these breweries popping up like wildflowers? Well, part of it comes down to legislation changes that made it easier for microbreweries to operate within state lines starting from around 2015. But let's also give credit where credit is due – Kentuckians love good beer!
It seems that alongside bourbon distilleries, craft breweries have now become an essential part of Kentucky's beverage landscape – each offering a sip into local culture and tradition while pushing creative boundaries with every new brew they concoct!
Alright, let's dive right into our top picks for the best breweries in Kentucky. Trust me, you're in for a treat!
First up is Against the Grain Brewery located smack dab in downtown Louisville. These guys aren't afraid to push boundaries and experiment with new flavors. From their iconic Citra Ass Down IPA to the quirky Pile of Face American IPA, you're sure to find something that tickles your taste buds. Not to mention, they've got one heckuva taproom featuring local art and a killer view of Slugger Field.
Next on our list is the West Sixth Brewing situated in Lexington. Known for its sustainable practices and community involvement, it's not just about good beer here (though their IPA is legendary). You'll be supporting a business that gives back – how great is that?
Moving on, we can't forget about Country Boy Brewing, also hailing from Lexington. Their Cougar Bait Blonde Ale? Absolute perfection! They've got an impressive lineup of beers and a laid-back vibe perfect for those lazy Sunday afternoons.
Ever heard of Ethereal Brewing? If not, you better get acquainted soon! This Lexington gem specializes in Belgian farmhouse and American craft beers. One sip of their Wanderland Belgian Golden Strong Ale will transport you straight to beer heaven.
Lastly but definitely not least is Alltech's Lexington Brewing & Distilling Co., which offers both beer lovers AND bourbon aficionados something to enjoy. Don't miss out on their famous Kentucky Bourbon Barrel Ale—it's a game changer!
And there you have it—our top brewery picks in Kentucky:
Against the Grain Brewery
West Sixth Brewing
Country Boy Brewing
Ethereal Brewing
Alltech's Lexington Brewing & Distilling Co
Remember though—while these spots are truly exceptional, there's no shortage of fantastic breweries throughout this state worth exploring.
Savoring Unique Flavors at Kentucky Breweries
Hey there, beer lovers! Ever wondered what makes Kentucky's breweries so unique? Well, it's all about the distinctive flavors that you'll find in each pint. From full-bodied stouts to crisp lagers and everything in between, there's a whole world of taste just waiting for your discovery!
Let's start with Lexington Brewing & Distilling Co., where they're shaking things up with their innovative brews. Their flagship beer, the Kentucky Bourbon Barrel Ale, is aged in oak barrels previously used for bourbon. The result? A rich ale that captures the essence of bourbon country right in your glass.
Then there's Against the Grain Brewery located smack dab in Louisville's downtown sporting district. These guys are all about pushing boundaries and creating beers that defy expectations. With names like "Citra Ass Down" and "The Brown Note," you know you're not getting your average brew here.
But wait, we can't forget about Country Boy Brewing! Known for crafting honest beers with real ingredients right from Georgetown, KY; they've got an impressive lineup featuring options like Shotgun Wedding (a brown ale aged on vanilla beans) or Cliff Jumper IPA (for those who love their hops).
And these are just a few examples! You've also got West Sixth Brewing Company with its famous Cocoa Porter or Falls City Beer delivering classic American styles since 1905…
Need more data to get you excited? Here's a neat little table showing some stats:
| Brewery | Established | Notable Beers |
| --- | --- | --- |
| Lexington Brewing & Distilling Co. | 2000 | Kentucky Bourbon Barrel Ale |
| Against The Grain Brewery | 2011 | Citra Ass Down, The Brown Note |
| Country Boy Brewing | 2012 | Shotgun Wedding, Cliff Jumper IPA |
So folks, if you're looking to savor really unique flavors on your next beer adventure – don't hesitate! Pack up your bags and head down to Kentucky – it might just become your new favorite beer destination.
Brewery Tours Worth Checking Out in Kentucky
Kentucky, known for its rich bourbon heritage, is also home to a vibrant craft beer scene. And it's not just about guzzling down pints; breweries here offer immersive tours that'll let you peek behind the scenes.
One of your MUST-VISITS should be Against The Grain Brewery located in Louisville. They've got a guided tour that walks you through their brewing process, with generous tastings along the way! Plus, their downtown location means you're right at heart of "Derby City," making it easy to tap into local culture.
Here's a quick snapshot:
Against The Grain: Located in Louisville | Guided Tour Available | On-Site Restaurant
If farm-to-bottle is more your style, then West Sixth Brewing in Lexington is worth checking out. Their sustainable brewing practices are as impressive as their range of beers. After all, they're on a mission to prove that great beer can do great good!
Here's what you need to know:
West Sixth Brewing: Located in Lexington | Self-Guided & Guided Tours Available | On-Site Taproom and Fish Market
And finally, don't miss Country Boy Brewing – another Lexington gem. Their laid-back vibe and solid lineup of innovative brews make for an enjoyable visit. Whether it's learning about the science behind fermentation or getting up close with shiny brew kettles, there's always something fun brewing here.
Here are the details:
Country Boy Brewing: Located In Lexington | No Formal Tour but Staff are Knowledgeable and Friendly | On-Site Taproom
Remember folks – these aren't just places where beer gets made; they're spots where memories get created too! So when you're touring around Kentucky's best breweries, take time to enjoy each sip and every story they tell.
Craft Beers to Try on Your Next Visit to Kentucky
Kentucky's brewing scene has been bubbling over with creativity and innovation. You've just gotta try some of the craft beers making waves in the Bluegrass State.
First up, we've got "West Sixth IPA" from West Sixth Brewing. This is a hoppy brew that'll knock your socks off with its intense flavor profile. It's got a strong citrus note, balanced by a subtle caramel sweetness – it's not for the faint of heart, but boy is it worth it.
If you're more into dark beers, then you can't miss "Pappy Van Winkle Bourbon Barrel Stout" from Against The Grain Brewery. This stout is aged in Pappy Van Winkle bourbon barrels (hence the name), giving it an incredibly rich and complex flavor. It's like taking a bite out of Kentucky itself!
Then there's "Citra Ass Down" also from Against The Grain Brewery. A double IPA with a playful name that packs an aromatic punch due to its heavy Citra hop content.
For those who prefer something lighter but still full of character, "Ale-8-One" by Country Boy Brewing should be on your radar. They've taken their classic Cougar Bait American Blonde Ale and added Ale-8-One soda during fermentation process – resulting in a beer that's uniquely Kentuckian.
Here are these gems for your quick view:
| Brewery | Beer Name | Beer Type |
| --- | --- | --- |
| West Sixth Brewing | West Sixth IPA | IPA |
| Against The Grain Brewery | Pappy Van Winkle Bourbon Barrel Stout | Stout |
| Against The Grain Brewery | Citra Ass Down | Double IPA |
| Country Boy Brewing | Ale-8-One | American Blonde Ale |
Each brewery offers something unique and distinctly Kentucky; visiting them will not only give you an opportunity to taste these amazing beers but also understand the culture and spirit behind their creation.
Remember though – always drink responsibly!
Conclusion: The Evolution and Promise of Kentucky's Brewery Scene
Well, folks, we've journeyed through the rich tapestry of Kentucky's brewery scene together. It's been an adventure filled with frothy pints, unique flavors, and a whole lot of history. Now let's take a moment to appreciate what we've learned.
The evolution of brewing in Kentucky is really something that mirrors the state itself. Starting from humble beginnings with small-scale production to now being home to some notable breweries – it's a story as layered and complex as your favorite stout!
Ale-8-One
Against the Grain Brewery
Alltech Lexington Brewing & Distilling Co.
Apocalypse Brew Works
From these establishments sprouted an industry that continues to blossom today. But even more promising is what lies on the horizon for Kentucky beer lovers.
Here's why you should be excited:
Craft Beer Boom: The craft beer industry in Kentucky has grown by 20% over the last five years.
New Breweries: There are currently over 60 active breweries in the state with new ones opening their doors every year.
Unique Flavors: Brewers in Kentucky are pushing boundaries when it comes to flavor profiles, experimenting with ingredients like local fruits and barrel aging.
| Growth Factor | Statistics |
| --- | --- |
| Craft Beer Industry Growth | 20% increase over five years |
| Active Breweries | Over 60 |
It's clear that Kentucky isn't just bourbon country anymore; it's become a paradise for beer enthusiasts too! So whether you're a casual sipper or hardcore brewmaster, there's always something new to discover here.
So next time you find yourself in this beautiful Bluegrass State, remember there's more than horse racing and bluegrass music waiting for you – there's also an evolving world of brews begging for your attention!
Just think about cracking open a cold one while taking in those rolling hillsides… sounds pretty perfect right? We thought so too! Cheers till our next brewery adventure together!