Ready to embark on a sudsy adventure in the heartland of the American South? Well, buckle up! From craft beer connoisseurs to casual lager lovers, Louisiana's brewing scene offers something for everyone. You're about to discover some hidden gems where you can quench your thirst with a cold one, surrounded by rich history and vibrant culture.
Now, I know what you're thinking – "Isn't Louisiana all about Mardi Gras and jambalaya?" Sure, but it's also home to an impressive array of breweries that are putting their unique spin on traditional brewing techniques. With a dash of Creole spice and gallons of Southern charm, these establishments are serving up more than just great beer; they're offering a taste of their heritage.
So whether you're into IPAs or stouts, or perhaps looking for something lighter like a crisp pilsner or tangy sour ale – rest assured there's something here that'll tickle your tastebuds. Dive headfirst into the best breweries in Louisiana, where each pint tells its own story. So grab your growler and let's get this tour started!
Exploring Louisiana's Beer History
Beer in Louisiana? You bet! The history of beer in the Pelican State is as rich and varied as its cuisine. Let's take a journey back to the 19th century when it all began.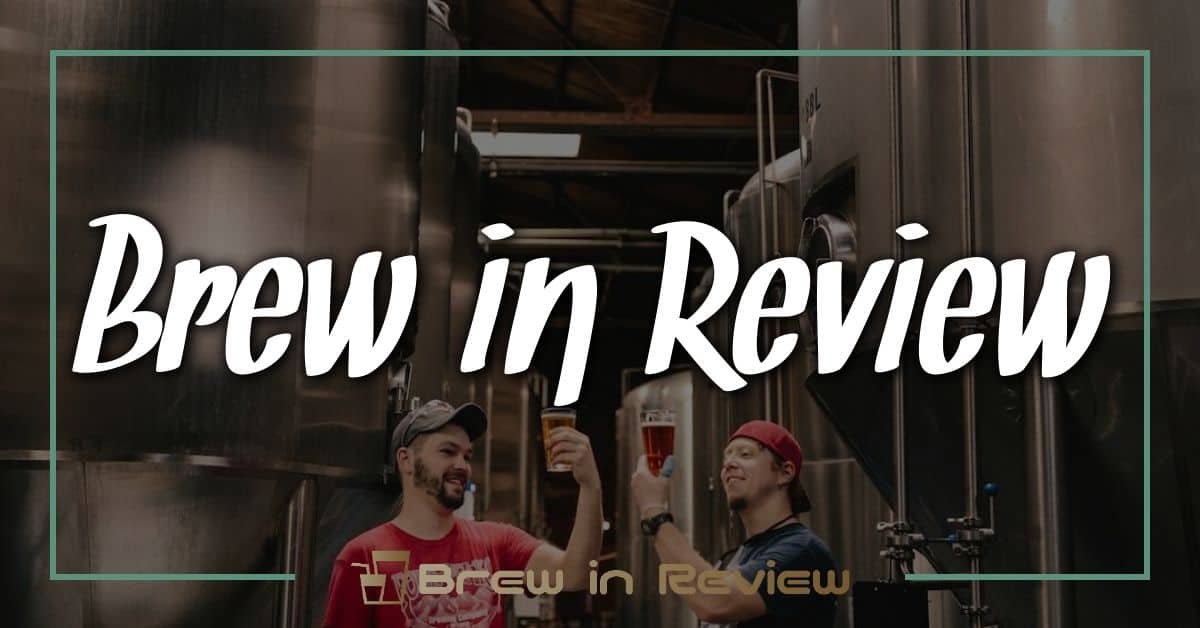 The earliest record of brewing in Louisiana dates back to 1852 with the establishment of the Lafayette Brewery, one of New Orleans' first commercial breweries. It wasn't long before more breweries started popping up across the state, mirroring a national trend at that time. By 1890, there were over fifty breweries operating in Louisiana!
| Year | Number of Breweries |
| --- | --- |
| 1852 | 1 |
| 1890 | Over 50 |
But then came Prohibition. From 1920 through to its repeal in 1933, all legal production and sale of alcoholic beverages was halted nationwide – including Louisiana. This dark period for beer enthusiasts saw many breweries close their doors for good.
Post-Prohibition, only a few brave souls dared reenter the brewing business. Among them was Dixie Brewing Co., which quickly became an iconic local brand after opening in New Orleans in 1907.
Fast forward to today and you'll discover an exciting craft beer scene that's emerged over recent decades:
Abita Brewing Company launched its flagship Amber ale back in '86.
Bayou Teche Brewing introduced LA-31 Bière Pâle, inspired by Belgian farmhouse ales.
Great Raft Brewing has been producing American and Belgian-inspired beers since '13.
Each brewery has carved out its own unique niche within the industry while paying homage to Louisiana's vibrant beer history. Today's brewers are not just making great beers; they're also continuing a tradition that extends back more than a century!
So next time you find yourself sipping on a locally brewed pint remember: You're not just enjoying a cold one; you're taking part in an age-old Louisianan tradition!
Top Breweries in New Orleans
When you find yourself wandering the vibrant streets of New Orleans, there's no doubt you'll work up a thirst. And boy, does this city have just the cure for that! Let's dive into some top-notch breweries that are a must-visit in this lively city.
First off, we've got Urban South Brewery. It's a place where tradition meets innovation. They're known for their unique brews like the Holy Roller IPA and Paradise Park Lager. You wouldn't want to miss out on their taproom either! It has an inviting atmosphere that'll make you feel right at home.
Next up is Courtyard Brewery. This microbrewery might be small in size but it's big on flavor! Their ever-changing menu keeps things fresh and exciting, so each visit feels like a brand new beer adventure!
Then there's NOLA Brewing Company, one of the veterans in town. Not only do they serve great beers like Hopitoulas IPA and Irish Channel Stout, but they also host brewery tours every Friday and Saturday! There's nothing quite like seeing how your favorite brews are made.
Finally, we must mention Second Line Brewing located in the heart of Mid-City neighborhood. They've created an outdoor space perfect for socializing over a pint or two of their handcrafted beers.
The Big Easy isn't just about jazz music and Mardi Gras parades – it's also about its fantastic array of breweries waiting to be explored by beer aficionados like you!
So next time you're in NOLA, don't forget to check out these incredible breweries:
Urban South Brewery
Courtyard Brewery
NOLA Brewing Company
Second Line Brewing
Remember folks – please drink responsibly as you enjoy your journey through these amazing establishments!
Craft Beers of Baton Rouge
Baton Rouge, Louisiana's capital city, is making a name for itself in the craft beer scene. It's not just about great food and vibrant culture here; the craft beer industry has been buzzing with excitement too! So if you're a fan of artisanal brews, you're in luck.
The city boasts several top-notch breweries that are sure to pique your curiosity. And we've got you covered with some must-try local favorites. Tin Roof Brewing Company, for instance, is Baton Rouge's first craft brewery and it's definitely worth a visit. Their Voodoo Pale Ale is a crowd favorite – it's an American Pale Ale packed with tropical fruit flavors and aroma.
Another gem in the heart of this southern city is Southern Craft Brewing Co. They take pride in using locally sourced ingredients wherever possible. For example, their Pompous Pelican Double IPA uses honey from nearby apiaries to add depth and sweetness to balance out the hops' bitterness.
Then there's Cypress Coast Brewing Co., new on the scene but already making waves with its creative blends like MoMo Milk Stout – hinting at notes of chocolate and coffee.
Not far behind is Rally Cap Brewing Company which specializes in beers inspired by international styles like their Pitcher Mound Pale Ale brewed British-style!
Table: Top Breweries
| Brewery | Notable Beer |
| --- | --- |
| Rally Cap Brewing Company | Pitcher Mound Pale Ale |
| Tin Roof Brewing Company | Voodoo Pale Ale |
| Southern Craft Brewing Co. | Pompous Pelican Double IPA |
| Cypress Coast Brewing Co. | MoMo Milk Stout |
Just remember though – while we've highlighted some notable brews, these breweries have a lot more to offer than what meets the eye (or should we say palate?). So when you're down exploring Baton Rouge's charming sights make sure to stop by these breweries for some liquid refreshment!
Lake Charles: A Hidden Gem for Beer Lovers
If you've been on the hunt for a fresh, new beer scene, look no further than Lake Charles, Louisiana. Known more for its scenic lakes and vibrant culture, it's also beginning to make waves with its unique breweries. You're not just finding standard brews here – we're talking about craft beers that are as diverse and dynamic as the region itself!
Let's dive into some of the standouts. First off is Crying Eagle Brewing Company. It's a place where great minds come together over greater beer. Their "Pistol Bridge Porter" has gained quite a reputation among dark-beer enthusiasts.
Next up, let's highlight Rikenjaks Brewing Company. They have revived their brand after being out of business for nearly 10 years! Now they're back with a bang offering an impressive line-up including fan favorites like "Vinton Blonde Ale".
Don't forget to check out Bumsteers too! Known for their rooftop bar scene, they serve quality craft beer alongside stunning city views.
Here's something fun – these breweries aren't just about serving outstanding beers:
Crying Eagle hosts live music nights.
Rikenjaks offers mouthwatering southern cuisine.
Bumsteers is famed for its juicy burgers!
So next time you find yourself in Louisiana, head straight to Lake Charles – your taste buds will thank you!
| Brewery | Signature Brew |
| --- | --- |
| Crying Eagle Brewing Company | Pistol Bridge Porter |
| Rikenjaks Brewing Company | Vinton Blonde Ale |
Beer lovers take note: In Lake Charles, there's always something brewing!
Shreveport's Must-Visit Breweries
Hey there, beer lover! Your trip to Louisiana wouldn't be complete without finding yourself in the charming city of Shreveport. It's the third largest city in the state and it's brimming with breweries that are worth a visit. Let's dive into a few spots you just can't miss.
First on your list should be Great Raft Brewing. These folks have been pouring pints since 2013 and they've got quite the repertoire under their belt. They're well-known for their Southern Drawl Pale Lager – an American classic with a southern twist. With its crisp taste and rich aroma, it'll make you feel right at home.
Next up is Red River Brewing Company which is all about celebrating local culture through craft beer. Their flagship brew, Hay Ryed, perfectly combines rye spiciness with sweet malt undertones. And don't forget to try their Penalty Bock if you're looking for something stronger—it's as bold as the locals!
If you're after variety, then Flying Heart Brewing & Pub will surely get your heart racing! From light lagers to robust stouts, these guys have a beer for every palate. Be sure not to skip their Firehouse Blonde – it's light, refreshing and perfect for those hot Louisiana days.
Don't overlook Twisted Root Burger Co either – although they're primarily known for burgers (as you might guess from the name), they also offer an impressive selection of local beers on tap.
Here are some quick stats:
Great Raft Brewing: Opened in 2013
Red River Brewing Company: Known for Hay Ryed and Penalty Bock
Flying Heart Brewing & Pub: Offers a wide variety of beers
Twisted Root Burger Co: Serves local beers alongside killer burgers
To sum things up:
Don't leave Shreveport without popping into these breweries.
Try signature brews like Southern Drawl Pale Lager or Hay Ryed.
Enjoy both food and drink at places like Twisted Root Burger Co.
So buckle up because your tastebuds are in for one heckuva ride!
Unique Brews to Try in Louisiana
If there's one thing Louisianans know how to do right, it's brewing a good beer. Whether you're a seasoned beer connoisseur or just dipping your toes into the world of craft brews, there are some unique beers you absolutely must try when you're in the Pelican State.
First on our list is Parish Brewing Company's Ghost in the Machine. It's a high-ABV Double IPA that packs a punch with its citrusy and hoppy flavor. Trust us, this isn't just any ordinary craft beer—it's an experience.
Next up, we've got Bayou Teche's LA 31 Bière Pâle. This Belgian Pale Ale is inspired by the flavors and history of Louisiana itself! With hints of caramel and biscuit maltiness balanced by spicy hops, it perfectly captures the spirit of Bayou country.
Don't forget about Abita's Turbodog—a tried-and-true favorite amongst locals. This dark brown ale boasts rich chocolate and toffee notes with a hint of coffee thrown into the mix for good measure.
And who could ignore Nola Brewing's Hopitoulas IPA? Named after Tchoupitoulas Street where Nola Brewing was born, this West Coast-style IPA offers bold piney and citrusy flavors that'll leave you wanting more!
Lastly, don't miss out on Gnarly Barley's Jucifer IPA. A juicy India Pale Ale that explodes with tropical fruit flavors while maintaining a smooth bitterness—it sure lives up to its name!
Remember: when visiting breweries or trying local beers in Louisiana (or anywhere else!), always do so responsibly! And don't be afraid to ask your bartender for suggestions—they're often experts on what unique brews are currently stealing the show.
Brewery Tours Worth Taking in Louisiana
Louisiana, famous for its vibrant culture and delicious cuisine, also boasts some of the finest breweries you'll ever come across. It's time to pull out that notepad because you're going to want to jot down these must-visit breweries!
First up is the Abita Brewing Company. Just a stone's throw from New Orleans, nestled in the town of Abita Springs, it's been producing mouth-watering brews since 1986. On their tour, you'll get an insider look at how they craft their unique beers and have a chance to sample them in their tap room.
Just down the road in Arnaudville is Bayou Teche Brewing. They've made it their mission to create brews that perfectly complement Cajun and Creole cuisine – talk about drinking local! Their weekend tours are full of charm as lively music fills the air while you sip on your beer samples.
Next stop? Baton Rouge for Tin Roof Brewing Co. This brewery truly embodies the spirit of Louisiana with its community-focused approach and dedication to crafting quality beers. You'll love their extensive variety during your visit.
Over in Lafayette, don't miss out on visiting the Parish Brewing Company. Known for creating innovative beers like Ghost in The Machine double IPA, Parish offers tours showing off their state-of-the-art brewing facility.
Finally, make sure Great Raft Brewing, located in Shreveport makes your list. Their passion for brewing traditional lagers and experimental ales shines through during their engaging tour experience.
Each brewery has something unique up its sleeve making each tour a one-of-a-kind experience:
Abita: Insider look at craft beer-making
Bayou Teche: Perfect fusion of local music with local beer
Tin Roof: Community-focused approach
Parish: Innovative beer creation
Great Raft: Traditional yet experimental brews
So pack your bags (and growlers), because these Louisiana brewery tours are worth every drop!
Conclusion: The Future of Louisiana's Brewing Industry
Let's take a minute to sit back, sip on that brew in your hand, and contemplate the future of Louisiana's brewing industry. It sure looks bright, doesn't it?
This isn't just wishful thinking on our part. You see, with over 30 breweries statewide and more popping up each year, it's clear that Louisiana is set to become a beer lover's paradise. And don't forget the local love for homegrown businesses. People here support their local brewers like nowhere else!
But what makes this growth even more exciting? Well, these aren't just any run-of-the-mill breweries we're talking about.
Diversity is brewing! From traditional lagers and stouts to zesty IPAs and fruity sours, there's a brewery for every palate.
Innovation is bubbling up! Ever had a rice beer or tried one brewed with locally sourced honey? If not yet, you soon will.
Community involvement is the yeast that makes this whole thing rise! Breweries are becoming community hubs – places where folks gather not only for excellent beers but also events like trivia nights or live music.
So what can we expect moving forward? More expansion and experimentation are definitely on tap. You'll likely see more varieties of beer styles from different regions around the world as brewers continue pushing boundaries.
And let's not forget about sustainability – it's going to be big in the brewing scene too. Look out for eco-friendly practices like water conservation technologies or use of renewable energy sources at your favorite breweries.
Yes indeed, my friend – buckle up because you're in for quite an enjoyable ride through Louisiana's increasingly vibrant brewing landscape. Here's raising a glass (or can!) towards an exciting future filled with great beers!