Alright, let's dive right in! Maine, renowned for its rugged coastline and beautiful forests, is also home to a thriving beer scene. If you're a craft beer lover, you're in luck because this northeastern state has more breweries per capita than any other state in the US. From classic IPAs to creative stouts and everything in between – Maine's got it all.
Now, with so many great breweries, it might be tough to decide where to start your beer journey. Well, that's where we come in. We've done the legwork (and had a lot of fun doing it) to bring you our picks for the best breweries in Maine.
So pull up a chair, grab your favorite pint glass and get ready because we're about to take a virtual tour of the cream of the crop when it comes to brewing operations in The Pine Tree State. Let's get hopping!
Exploring the Craft Beer Scene in Maine
Maine's craft beer scene is something you've got to experience for yourself. It's a world where passion meets craftsmanship, and it's booming like never before. They're not just brewing beer; they're creating art in liquid form.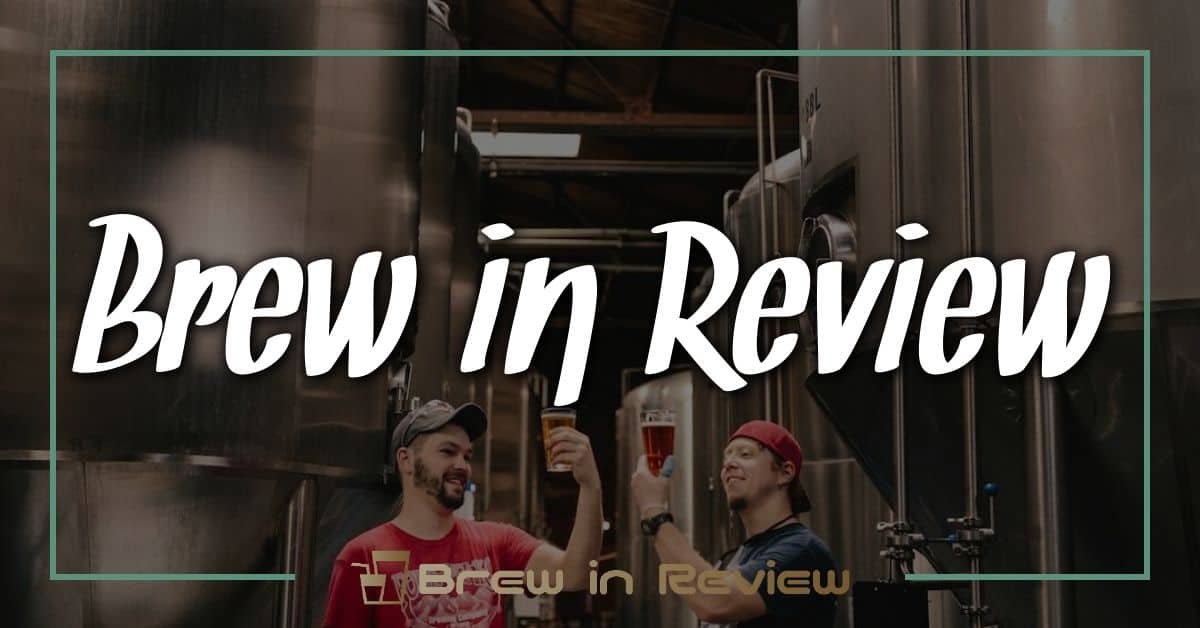 Over the past decade, Maine has seen an explosion of craft breweries. Today, there are over 150 operating across the state. In fact, according to data from the Brewers Association, Maine ranks ninth in the nation for breweries per capita!
| State | Breweries Per Capita |
| --- | --- |
| Maine | 9th |
And these aren't your average beers either. You'll find everything from traditional lagers and stouts to innovative brews that push boundaries and challenge perceptions. Many of these breweries make use of local ingredients like fresh hops, wild yeast strains or locally harvested fruits.
Allagash Brewing Company: Known for their Belgian-style beers.
Maine Beer Company: Famous for their IPA "Lunch".
Bissell Brothers: Try their hoppy ales!
As you journey through its picturesque towns and cities, don't forget to take some time out at one of its many beer festivals – there's nothing quite like sampling an array of craft beers while soaking up the friendly atmosphere and stunning New England scenery.
So grab a glass (or two), pull up a chair at one of our favorite spots – perhaps Portland's Rising Tide Brewery or Bangor's Geaghan Brothers Brewing Co., and see what all the fuss is about! Trust us when we say that exploring Maine's craft beer scene will be an adventure you won't soon forget.
The Top-Rated Breweries in Maine
You've made it to the second section of our beer-venture! Buckle up, because we're about to take a ride through some of the top-rated breweries in Maine. We're talking about places that have turned brewing into an art form, spots where you'll fall for their flavors hook, line and sinker.
Let's start with Allagash Brewing Company. Founded in 1995 and based in Portland, Allagash has become a staple name when it comes to Belgian inspired beers. Known for its flagship beer – Allagash White – it's been winning hearts (and awards) ever since its inception. They don't just stick to the classics here; they're all about innovation too. You might stumble upon unique brews like Coolship Red or Curieux Barrel-Aged Tripel on your visit.
Next on our list is Maine Beer Company, another gem from Freeport. It operates with a simple yet powerful motto: "Do what's right". And boy do they do it right! Their 'Lunch' IPA is legendary among craft beer aficionados nationwide. Besides brewing delicious beers, they are also committed to environmental sustainability efforts.
Then there's Bissell Brothers, tucked away in Portland's Thompson Point area. Started by two brothers passionate about brewing, Bissell Brothers offers a wide range of beers from hoppy IPAs to dark stouts. Swish – their Double IPA – is often hailed as one of the best IPAs out there!
Here are some quick facts:
| Brewery | Year Established | Flagship Beer |
| --- | --- | --- |
| Allagash Brewing Company | 1995 | Allagash White |
| Maine Beer Company | 2009 | Lunch IPA |
| Bissell Brothers | 2013 | Swish Double IPA |
Don't limit yourself just these though; Maine's brewing scene is brimming with creativity and passion at every corner! There are tons more waiting for you to explore them like Rising Tide Brewing Co., Foundation Brewing Co., or Baxter Brewing Co.. So grab your buddies and make some plans because trust me, you won't want to miss out on these fantastic breweries!
Spotlight: Portland's Brewpubs and Microbreweries
Hey there, beer lovers! Let's dive right into the heart of Maine's craft beer scene. Nestled in the vibrant city of Portland, you'll find an incredible variety of top-notch brewpubs and microbreweries.
First on your list should be Allagash Brewing Company. It's one of Maine's oldest breweries, founded way back in 1995. Allagash has a reputation for its Belgian-style beers that are as unique as they are delicious. They've even got a coolship (an open fermentation vessel), which allows them to create some truly wild brews!
Next up is Rising Tide Brewing Company. A relative newcomer to the scene, Rising Tide quickly made waves with their Daymark American Pale Ale – it's become a local favorite! And if you're lucky enough to visit during the summer months, their outdoor patio is THE place to be.
But don't stop there; your adventure continues at Bissell Brothers. This hot spot cranks out some seriously hoppy brews. You can't go wrong with their flagship IPA "The Substance". But if hops aren't your thing, fear not—they have a great selection beyond just IPAs.
And let's not forget about Shipyard Brewing Company, another stalwart of the Maine brewing scene. Their Pumpkinhead Ale is an autumnal favorite that folks travel far and wide for every fall season.
Here are just a few more must-try breweries:
Oxbow Blending & Bottling
Lone Pine Brewery
Foundation Brewing Co.
Each brings something special to the table—whether it's innovative brewing techniques or creative flavor profiles.
So why wait? Grab your designated driver and start exploring Portland's thriving craft beer scene today!
Maine's Award-Winning Beers to Try
Now let's get to the good stuff, shall we? We're talking about the crown jewels of Maine breweries: their award-winning beers. And believe me, there are some absolute gems you just have to try.
First up on our list is Allagash Brewing Company's "White". This Belgian-style wheat beer has won gold at the Great American Beer Festival not once, not twice, but a whopping four times! It's light, crisp and refreshing with a hint of coriander and orange peel – trust me, it's a beer lover's dream come true.
But don't stop there. Make sure you also check out "Dinner" from Maine Beer Company. This Double IPA has had beer enthusiasts raving since its debut in 2014. The intense hop flavor combined with notes of tropical fruit and honey make it an unforgettable brew. Plus, did I mention it was rated one of the top 100 beers in the world by RateBeer?
And then there's Baxter Brewing Co.'s "Stowaway IPA." With its robust aroma filled with grapefruit, pine and mango notes followed by a rich malty finish – this is one beer that truly stands out. It bagged silver at the European Beer Star awards back in 2013!
Here's a quick rundown of these fantastic beers:
| Brewery | Beer | Style | Awards |
| --- | --- | --- | --- |
| Allagash Brewing Company | White | Belgian-style Wheat Beer | Gold (Great American Beer Festival) x4 |
| Maine Beer Company | Dinner | Double IPA | Top 100 Beers (RateBeer) |
| Baxter Brewing Co. | Stowaway IPA | India Pale Ale (IPA) | Silver (European Beer Star) |
So next time you're in Maine or if you can get your hands on any of these brews locally – give them a shot! You never know, maybe you'll find your new favorite beer amongst them.
Hidden Gem Breweries Off the Beaten Path
Hey, fellow beer enthusiast! You're about to uncover some of Maine's well-kept secrets. If you're one who savors a craft brew off the beaten path, you're in for a treat. We've got an awesome list of hidden breweries that'll tantalize your taste buds and leave you craving more.
First up is Funky Bow Brewery, tucked away in Lyman. It's small, but don't let size fool ya. They have some killer IPAs that'll make your trip worth every minute and mile. Their So Folkin' Hoppy IPA has been rated highly by locals and visitors alike.
Next on our list is Orono Brewing Company located in Orono town. This place might not be on every tourist's radar, but it sure does serve beers that would impress any aficionado out there! Their Tubular IPA is a must-try!
Then we have Marshall Wharf Brewing Company nestled in Belfast Bay area. You might need to take a detour from Route 1 to get here, but trust us; it's worth it! They boast incredible harbor views to enjoy while sipping their Cant Dog Imperial Pale Ale – talk about perfect pairing!
Over at Norway lies Norway Brewing Co., another gem with its farm-to-table food concept perfectly complementing their delicious brews like Mr.Grumpypants Oatmeal Stout.
Let's not forget about Gneiss Brewing Company, situated amidst the bucolic beauty of rural Limerick. The rustic charm of this brewery coupled with their unique German-inspired beers (you gotta try their Gneiss Weiss!) lay testament to why they are considered as 'gneiss' (nice) surprise!
| Brewery | Location | Recommended Beer |
| --- | --- | --- |
| Funky Bow Brewery | Lyman | So Folkin' Hoppy IPA |
| Orono Brewing Company | Orono Town | Tubular IPA |
| Marshall Wharf Brewing Company | Belfast Bay Area | Cant Dog Imperial Pale Ale |
| Norway Brewing Co. | Norway | Mr.Grumpypants Oatmeal Stout |
| Gneiss Brewing Company | Limerick | Gneiss Weiss |
These breweries may not grace every guidebook cover, but they offer an authentic taste of Maine brewing scene – no frills or pretense involved, just great beer brewed with passion and ingenuity!
Brewery Tours Worth Experiencing in Maine
If you're a beer enthusiast, Maine's got something special brewing for you. Known for its robust craft beer scene, this East Coast state is home to some exceptional breweries. So let's dive right into our top picks for brewery tours that are worth experiencing.
First up, there's Allagash Brewing Company in Portland. This place is renowned not just in Maine but across the country for their Belgian-style beers. They offer free guided tours where you can witness the art of beer-making and even sample some exclusive brews. The White Ale and the Tripel are a must-try!
Then we have Shipyard Brewing Co, also located in Portland. Here, they give you an up-close look at their brewing process through their video tour followed by tasting sessions of their famed signature beers like Shipyard Export Ale or Pumpkinhead.
If you're around Freeport, don't miss out on Maine Beer Company's tour. They believe in "doing what's right", and it reflects in their environmentally conscious brewing practices which they proudly showcase through their tours.
Over at Bangor, there's Geaghan Brothers Brewing Company beckoning with a behind-the-scenes look at how they produce crowd favorites like Smiling Irish Bastard or Refueler.
And finally, if you find yourself near Newcastle, make sure to drop by Oxbow Brewing Company. Their farmhouse-inspired beers pair perfectly with the scenic beauty of rural Maine which surrounds their brewery.
Let me throw some numbers your way:
| Brewery | City |
| --- | --- |
| Allagash Brewing Company | Portland |
| Shipyard Brewing Co | Portland |
| Maine Beer Company | Freeport |
| Geaghan Brothers Brewing Company | Bangor |
| Oxbow Brewing Company | Newcastle |
Remember folks: always drink responsibly! And most importantly? Have fun exploring these great breweries!
Pairing Your Visit with Local Cuisine
Now, if you're planning to visit some of the finest breweries in Maine, you'll want to know about the local cuisine that pairs perfectly with your choice of brew. After all, what's a good beer without equally tantalizing food by its side?
Let's start off with the classic Maine Lobster Roll. You'll find this gem at almost any local restaurant or seafood shack. It's simply cooked lobster meat, served inside a grilled hot dog bun. But oh boy, does it pack a punch of flavor! Pair it with a crisp Pilsner from Bissell Brothers or an American Pale Ale from Allagash Brewery for an unforgettable culinary experience.
If you're more into comfort food, then whoopie pies are your go-to treat. These sweet delights consist of two round chocolate cake-like cookies sandwiching a creamy filling – think of them as Maine's answer to the Oreo cookie but bigger and better! A rich stout from Foundation Brewing Company would complement this dessert nicely.
For seafood lovers out there (yes we're looking at you), pair your pint of IPA from Maine Beer Company with fresh clams or mussels steamed in beer itself. The citrusy notes of the beer accentuate the briny taste of these shellfish wonderfully.
But hey, let's not forget about the cheese! A plate full of artisanal cheeses sourced locally is just begging to be paired with craft beers. Whether it's sharp cheddar or creamy blue cheese, there's surely a farmhouse ale or lager waiting for you at Rising Tide Brewery.
Lobster Roll + Pilsner/American Pale Ale
Whoopie Pies + Stout
Clams/Mussels + IPA
Artisanal Cheese + Farmhouse Ale/Lager
So next time when visiting those top-notch breweries in Maine remember that they aren't just about great beers – they're also gateways to exploring some scrumptious local fare!
Concluding Thoughts on Maine's Best Breweries
So, you've journeyed with me through the hop-filled wonders of Maine's best breweries. Wasn't it a blast? Let's summarize what we've discovered together.
Maine isn't just about lobsters and lighthouses, is it? It has an impressive range of breweries that cater to every kind of beer lover. Whether you're a fan of classic lagers or experimental brews, there's something for everyone.
Remember those standout spots we explored earlier?
For the love of tradition and European-style beers, Liberal Cup Public House can't be beaten.
Craving some innovative brews? Head straight to Bissell Brothers.
And if atmosphere is your thing, Rising Tide Brewing Company offers excellent beer in a super cool setting.
And let's not forget that amazing brewery tour at Allagash Brewing Company, where you get to see behind-the-scenes magic and even snag some free samples!
But hey, don't take my word as gospel. The beauty of beer-loving is that it's subjective! Maybe your palate will discover other hidden gems among Maine's brewing scene – there are so many more waiting for you to explore! So grab your designated driver and start planning your next road trip through this beautiful state.
Just remember – always enjoy responsibly! Because while we want you to have fun discovering these incredible breweries, we also care about your safety.
In the end, it doesn't matter whether you're a seasoned connoisseur or new on the craft beer scene; Maine's got something exciting for all tastes. From Portland to Bangor, Lewiston to Augusta – wherever you find yourself in this great state, chances are there's a fantastic pint waiting nearby.
It seems clear now why Maine has earned its reputation as one of America's top destinations for beer lovers: variety is indeed the spice (or should I say 'hops') of life here! Thanks for joining me on this flavorful journey. Here's hoping it inspires many happy hours exploring these great breweries yourself!