Ready to explore the buzzing brew scene in Maryland? You're in for a treat! The Old Line State has been steadily making its name as a craft beer paradise, boasting an array of breweries that cater to every palate. Whether you're into hoppy IPAs, smooth porters, or crisp lagers, there's something brewing near you.
Now, let's be honest. No two breweries are quite the same. Each one has its own unique charm and character that sets it apart from the rest. It could be their innovative flavor combinations or maybe their cozy tasting rooms that make you feel right at home. Well, whatever your beer preference may be, Maryland's got some seriously impressive spots to grab a pint.
So buckle up, my friend! We're about to embark on a frothy adventure across Maryland's best breweries. From Ocean City to Baltimore and beyond – we'll dive into the stories behind these beloved establishments and what makes them truly stand out in this burgeoning industry.
Exploring the Maryland Craft Beer Scene
Let's dive headfirst into Maryland's thriving craft beer scene. You're in for a treat! Known for its rich history, beautiful landscapes, and now its growing reputation as a destination for craft beer enthusiasts. In the last decade alone, Maryland has seen an explosion of small-scale breweries popping up all over the state.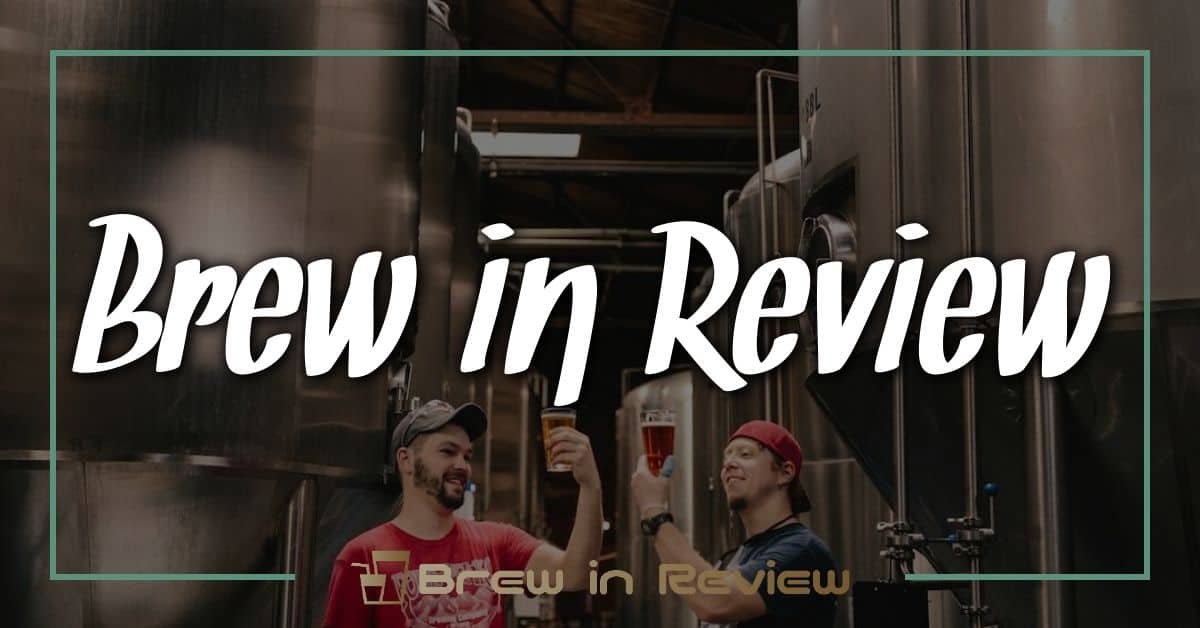 Maryland is home to some truly remarkable breweries that are pushing the boundaries of brewing artistry. Heavy Seas Beer in Halethorpe is one such gem. They've been on the scene since 1995 and they're wildly popular for their Loose Cannon IPA – a hophead's dream come true!
Don't forget about Flying Dog Brewery in Frederick either. It's not just their quirky labels that have caught people's attention but also their innovative brews like The Truth Imperial IPA and Gonzo Imperial Porter.
But wait, there's more! Have you heard of Union Craft Brewing? Situated right in Baltimore City, this brewery celebrates Maryland pride with beers like Duckpin Pale Ale and Balt Altbier.
Here are some key statistics about our booming beer world:
As per Brewers Association data from 2020,

Number of Breweries: Over 100
Rank by Number of Breweries: 21st nationwide
Craft Beer Production Volume: More than half a million barrels
Now we can't talk about Maryland's beer scene without mentioning its fantastic craft beer festivals like The Good Beer Festival in Salisbury or Baltimore Craft Beer Festival. They offer an excellent platform to sample local brews while enjoying food trucks and live music.
All these factors combine to make exploring Maryland's craft beer scene an exciting adventure. So grab your friends, bring your thirst for knowledge (and beer), and get ready to sip your way across this great state!
The Rise of Breweries in Maryland
You might be surprised to learn that Maryland has a rich history when it comes to brewing. Not too long ago, your options for local brews could've been counted on one hand. Fast forward to the present day and you'll find yourself spoiled for choice with an ever-growing list of craft breweries.
The growth has been staggering! In 2011, Maryland was home to just 30 breweries. By 2020, that number had exploded to more than 100! That's over a 300% increase in less than a decade!
| Year | Number of Breweries |
| --- | --- |
| 2011 | 30 |
| 2020 | 100+ |
This isn't just a case of quantity over quality though. Maryland's breweries have earned national recognition for their exceptional brews. Take Flying Dog Brewery as an example – it's not only the largest brewery in the state but also consistently ranked among the best in America.
So why this sudden surge? Well, it can be attributed partly to legislation changes. Laws such as SB-579 and HB-1283 were passed and they allowed breweries greater freedom and flexibility, which spawned this golden age of brewing in Maryland.
Indeed, these are exciting times if you're a beer lover in Maryland! With each passing year, you're provided with new flavors, styles and experiences. From traditional lagers and hoppy IPAs to experimental sours and hearty stouts – there's something for every palate.
But don't just take our word for it! Here are some accolades bagged by Maryland breweries:
Flying Dog Brewery: Ranked among the top craft breweries in America
Heavy Seas Beer: Awarded Gold at Great American Beer Festival
Jailbreak Brewing Company: Winner of Best Beer (Feed The Monkey) at City Paper's Best Of Baltimore
Clearly you can see how far we've come from those humble beginnings where variety was scarce!
Top Rated Breweries in Maryland
Maryland, a place where you'll find a thriving craft beer scene. It's home to an array of top-rated breweries that have gained recognition from locals and tourists alike. From lagers to stouts, there's something for every beer aficionado out there.
At the forefront is Flying Dog Brewery. Located in Frederick, it's one of the most recognized names in Maryland's brewing industry. Known for their daring and creative brews, they've really made a name for themselves. Their "Raging Bitch IPA" is quite popular – a Belgian-style IPA with citrusy flavors that pack quite the punch!
Then there's Heavy Seas Beer based out of Halethorpe. They're sailing the seas of craft beer with their pirate-themed brews! The brewery prides itself on producing bold beers like "Loose Cannon," an American IPA with strong hop character.
Burley Oak Brewing Company in Berlin also deserves a mention here. It has developed quite a following due to its innovative approach to brewing. They're known for releasing limited-edition beers regularly so there's always something new on tap.
And let's not forget about Union Craft Brewing. Tucked away in Baltimore, this local gem offers exceptional handcrafted beers that are all about celebrating community and culture.
Here are just some examples:
Flying Dog Brewery: Raging Bitch IPA
Heavy Seas Beer: Loose Cannon
Burley Oak Brewing Company: Limited-Edition Beers
Union Craft Brewing: Handcrafted Selections
So next time you're visiting or simply craving quality craft beer in Maryland, remember these spots! You won't be disappointed.
Innovative Brewing Techniques in Maryland
You're about to explore some innovative brewing techniques that have been stirring up a storm in the Maryland beer scene. Let's dive right in!
Maryland is home to breweries who aren't afraid to think outside the box, and it shows in their unique brewing methods. Take for example, Burley Oak Brewery, they've pioneered what's known as wild fermentation. What this means is they allow naturally occurring yeasts and bacteria from the surrounding environment join the fermentation process. This not only adds a distinct local flavor to each batch of beer but also ensures no two batches are exactly alike!
Then there's Flying Dog Brewery, they've taken an age-old tradition of barrel-aging beers and cranked it up a notch. Their genius twist? They use whiskey barrels instead of the typical oak ones! But wait… it gets even better! They don't just use any whiskey barrels – these are hand-selected from local distilleries. The result? A rich, complex brew with notes of caramel, vanilla and (you guessed it) whiskey.
But innovation doesn't stop at fermentation or aging processes; many breweries have started using locally sourced ingredients too. RAR Brewing stands out by incorporating oysters harvested from Choptank River into their Oyster Stout recipe! And if that wasn't enough, Manor Hill Brewing grows its own hops right on the farm where the brewery is located!
Here are some key stats:
| Brewery | Innovative Technique |
| --- | --- |
| Burley Oak Brewery | Wild Fermentation |
| Flying Dog Brewery | Whiskey Barrel Aging |
| RAR Brewing | Local Ingredient Incorporation |
| Manor Hill Brewing | On-site Hop Growing |
These forward-thinking tactics breathe new life into traditional brewing processes and offer you something truly unique to sip on.
So next time you're hankering for a pint or two, remember: Maryland's got more than just your average ale waiting for you!
Best Stout and Porter Breweries in Maryland
Craving a hearty stout or a robust porter? Let's dive into the world of breweries that are making waves in Maryland with their exceptional stouts and porters.
First on our list is Heavy Seas Beer located in Baltimore. They're famous for their deliciously dark Peg Leg Imperial Stout, which is rich, full-bodied, and incredibly smooth. Their Blackbeard's Breakfast Porter also deserves a special mention; it's an imperial coffee porter aged in bourbon barrels – sounds irresistible, right?
Next up we have Union Craft Brewing, another gem from Charm City. Their Blackwing Lager is technically a Schwarzbier (that's German for black beer), but its chocolatey goodness makes it worth mentioning among stouts and porters.
Heavy Seas Beer

Location: Baltimore
Notable Offerings: Peg Leg Imperial Stout, Blackbeard's Breakfast Porter

Union Craft Brewing

Location: Baltimore
Notable Offering: Blackwing Lager
Flying Dog Brewery out of Frederick isn't just one of the biggest names in Maryland brewing scene; they're also crafting some killer stouts! Their Pearl Necklace Chesapeake Stout not only tastes great but even contributes to oyster restoration efforts in the Chesapeake Bay.
Jailbreak Brewing Company based in Laurel might be relatively new to the game (they opened their doors in 2014), but don't let that fool you. These guys know how to brew! Their Van Dammit Belgian Style Dark Ale is as bold as it gets!
Flying Dog Brewery

Location: Frederick
Notable Offering: Pearl Necklace Chesapeake Stout

Jailbreak Brewing Company

Location: Laurel
Notable Offering: Van Dammit Belgian Style Dark Ale
Let's not forget about Guinness Open Gate Brewery – yes, THAT Guinness! While they're known worldwide for their dry Irish stout, at this brewery situated right outside of Baltimore you can try exclusive experimental beers that aren't available anywhere else.
These are just a few examples of where you can find high-quality stouts and porters around Maryland. So why wait? Get your buddies together and start exploring these fantastic breweries today!
Best IPA Breweries in Maryland
So you're an IPA lover, huh? Well, let's dive right into the best places to get your hop fix in Maryland. The Old Line State's craft beer scene has been booming lately, and there are some truly exceptional breweries focusing on India Pale Ales.
First stop on our list is Flying Dog Brewery in Frederick. Known for their bold and daring ales, these guys really know how to pack a punch into every pint. Their flagship brew, 'Raging Bitch', is an absolute must-try. It's a Belgian-style IPA with notes of grapefruit and spiced caramel—talk about unique!
Next up is Union Craft Brewing located in Baltimore. They've got an impressive lineup of IPAs that'll satisfy even the pickiest hop heads out there. 'Double Duckpin' stands out as one of their fan favorites with its tropical fruit aroma and clean bitterness.
And don't forget about Jailbreak Brewing Company. Located smack dab in Laurel, this brewery cranks out creative brews that push boundaries. Their 'Infinite Amber Ale' might not be an IPA, but it's definitely worth mentioning for its complex flavor profile that includes hints of citrusy hops.
Over at Heavy Seas Beer, they're crafting some stellar IPAs too! Based in Baltimore County, this pirate-themed brewery boasts a wide range of beers including the much-loved 'Loose Cannon', a triple-hopped American IPA packed full of fruity flavors.
Lastly but certainly not leastly (is that even a word?), we have Evolution Craft Brewing Company over on Delmarva Peninsula. Their Lot No3 Indian Pale Ale brings together seven varieties of malted barley making it one helluva unique blend!
There you have it – five fantastic breweries serving up delicious IPAs right here in Maryland! So what are you waiting for? Grab your car keys or hail down a taxi because these sensational suds won't drink themselves!
Local Ingredients and Sustainable Practices at Maryland Breweries
When you're sipping on a cold one from a Maryland brewery, you're not just enjoying a craft beer. You're partaking in a piece of local culture that's brewed with homegrown ingredients and sustainable practices.
In the heart of Frederick, there's Flying Dog Brewery, known for their commitment to local sourcing. They've got an initiative called "Farmworks," where they partner with regional farmers to grow everything from barley to blueberries for their brews. It's this sort of devotion to local agriculture that not only bolsters the state economy but also reduces their carbon footprint.
Then there's True Respite Brewing Company in Derwood who are taking sustainability up a notch. They've installed solar panels on the roof of their brewery as part of their drive towards renewable energy. Plus, they recycle almost all their waste products – spent grains get sent off to local farms as animal feed while water is reused wherever possible.
Over at Baltimore's Heavy Seas Beer, it's about both using local ingredients and giving back to the community. Their annual "Fielder's Choice" brew pays homage to Maryland's baseball heritage and uses locally grown malted barley. A portion of sales proceeds goes back into community projects, making each pint poured an investment in local communities.
Here is some relevant data:
| Brewery | Initiative |
| --- | --- |
| Flying Dog Brewery | Partnering with regional farmers for ingredient sourcing |
| True Respite Brewing Company | Solar panels; recycling waste products |
| Heavy Seas Beer | Using locally grown malted barley; investing in community projects |
So next time you pick up your favorite Maryland beer, give yourself a pat on the back! You're supporting eco-friendly initiatives and contributing to sustaining your local community.
Conclusion: The Unique Taste of Maryland's Best Breweries
Well, you've made it! We've explored the crème de la crème of Maryland's breweries together, each with its own unique flavors and experiences.
You've seen how Flying Dog Brewery in Frederick isn't just about producing great beers. It's also a hub for community events and an advocate for freedom of speech. You've discovered that Heavy Seas Beer in Baltimore isn't just a brewery—it's a legend steeped in pirate lore.
Then there was Union Craft Brewing, where you found out it's not only their innovative brews that grab attention but also their commitment to serving the local community. And remember when we dove into the history at Jailbreak Brewing Company? These guys turned a passion project into one of Maryland's most popular breweries.
Now, let's take a moment to celebrate these amazing establishments:
| Name | Location | Notable Fact |
| --- | --- | --- |
| Flying Dog Brewery | Frederick | Advocates for freedom of speech |
| Heavy Seas Beer | Baltimore | Steeped in pirate lore |
| Union Craft Brewing | Baltimore | Committed to local communities |
| Jailbreak Brewing Company | Laurel | A successful passion project |
So why is this important? Well, because each brewery is more than just beer production – they're part of the fabric that makes up Maryland. They contribute not only distinct flavors but also rich stories and community values.
Take your palate on a journey through Flying Dog's audacious brews.
Feel like part of an epic tale while sipping on Heavy Seas' nautical-themed beers.
Experience Union Craft's dedication to craft and community with every sip.
Enjoy Jailbreak's innovation and entrepreneurial spirit reflected in their beverage offerings.
We hope this guide has sparked your curiosity—or better yet—your thirst! Remember that exploring the best breweries in Maryland is about more than just tasting beer; it's about experiencing the culture, history, and spirit woven deeply into every pint. So go ahead—grab your favorite koozie and set off on your own beery adventure!