Hey there, beer lover! You're about to embark on a frothy journey through Michigan's finest breweries. This state is awash with some of the most innovative and award-winning microbreweries in the country. So grab your favorite pint glass, and let's dive right in.
Now, Michigan has more than its fair share of places where you can whet your whistle. From Detroit to Grand Rapids, from the shores of Lake Superior to the banks of the Kalamazoo River – each brewery here has a unique story to tell. And they're all waiting for YOU!
Whether you're an IPA enthusiast or a stout aficionado, whether you prefer sipping on a crisp lager or sampling a fruity ale – this state offers something for everyone. In fact, it's not just about beer; it's about history, community, and old-fashioned Midwest hospitality. And that's what makes exploring Michigan's brewing scene so darn fun!
Exploring Michigan's Craft Beer Scene
It's no secret that Michigan takes its beer seriously. With more than 350 breweries, microbreweries, and brewpubs scattered throughout the state, you're never far from a frothy pint of craft delight. What sets Michigan apart isn't just the sheer quantity of breweries – it's the innovative spirit and quality of the beers they produce.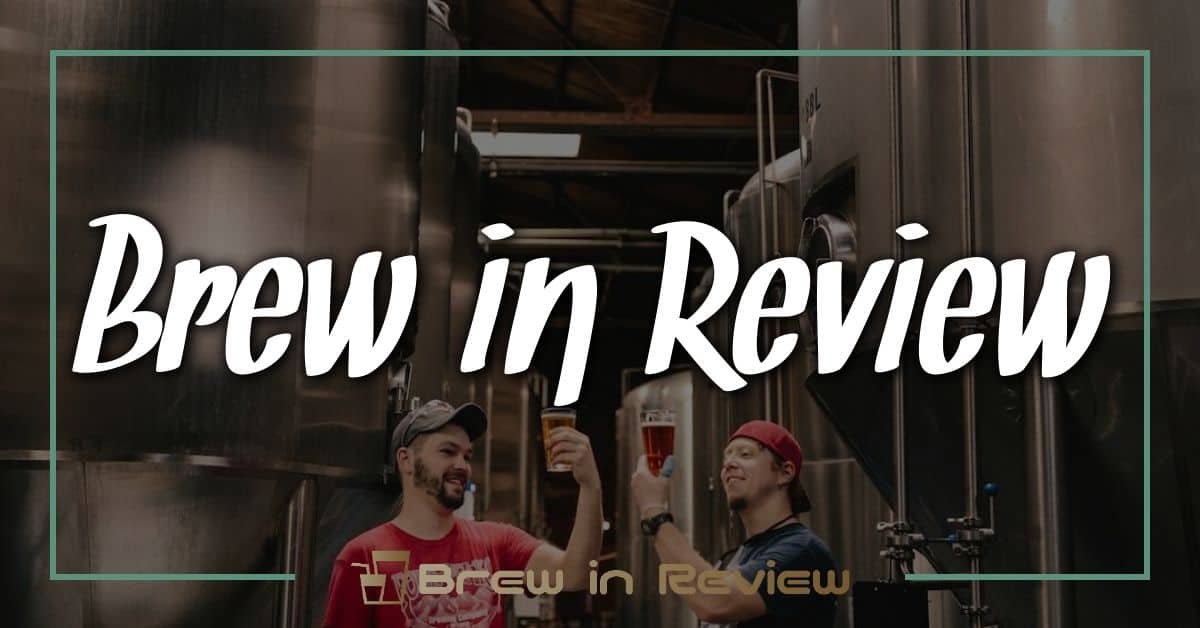 Diving into Michigan's beer scene, you'll find an exciting blend of traditional European styles and boundary-pushing experimental brews. Think classic Belgian-style saisons brewed with native yeasts or barrel-aged imperial stouts with coffee and chocolate notes that echo your favorite dessert. That kind of variety means there's something to suit every palate.
Now let's talk about some big names in Michigan's brewing world: Founders Brewing Co., Bell's Brewery, and New Holland Brewing Company. They've been leaders in this industry for decades now.
Founders Brewing Co: Known for their Kentucky Breakfast Stout (KBS), which is highly rated among beer enthusiasts.
Bell's Brewery: Their Two Hearted Ale has been voted as the best beer in America on several occasions.
New Holland Brewing Company: Dragon's Milk, a bourbon barrel-aged stout, is their flagship creation.
Aside from these giants, there are plenty of hidden gems across the state where brewers are crafting truly unique beers. Batch Brewing Company in Detroit offers small-batch beers with rotating taps that ensure there's always something new to try. Or take a trip to Marquette in Upper Peninsula where Blackrocks Brewery churns out creative offerings like Coconut Brown ale that will transport your taste buds to a tropical paradise.
Lastly, here are some stats on beer production because hey who doesn't love numbers? In 2019 alone:
Breweries produced over 2 million barrels
The industry contributed $2 billion+ to Michigan economy
It created nearly 20k jobs
| | Numbers |
| --- | --- |
| Barrels Produced | >2M |
| Economic Contribution | $2B+ |
| Jobs Created | ~20K |
So go ahead! The next time you're in 'The Great Lakes State', embark on a brewery tour or two – sip some suds at a local brewpub while soaking up all the charm Michigan has to offer. Happy exploring!
Top Rated Breweries in Michigan
Michigan surely knows a thing or two about brewing up some fantastic beers. If you're looking to wet your whistle with the finest brews, here's our list of top-rated breweries that are a must-visit.
First on deck is Bell's Brewery in Kalamazoo. It's not just one of the best in Michigan, but it's also ranked among the best in the entire country! They've got an array of tasty concoctions up their sleeve – from hop-heavy IPA's to rich and roasty stouts. Their 'Two Hearted Ale' has bagged numerous awards and is a crowd favorite.
Next up, we've got Founders Brewing Co., located smack dab in the middle of Grand Rapids. Known for its bold, complex beers, Founders doesn't shy away from pushing boundaries. The brewery's 'Kentucky Breakfast Stout', aged in bourbon barrels, truly stands out with its depth of flavor.
Let's head north now to Traverse City where you'll find Rare Bird Brewpub, another gem on our list. Rare Bird offers something unique – they serve both their own craft beers as well as those from other local breweries. So if variety is what you seek, this place won't disappoint!
In Detroit lies Batch Brewing Company, an intimate nanobrewery boasting a rotating selection of creative brews. Batch takes pride in being Detroit's first nano-brewery and serves up food that pairs perfectly with their beer selection.
And last but definitely not least is Short's Brewing Company tucked away in Bellaire. Short's creativity shines through its quirky beer names like 'Huma Lupa Licious' and 'Soft Parade'. But it isn't all fun and games; these guys are serious about crafting quality beer that delights every palate.
To wrap things up:
Bell's Brewery: Known for 'Two Hearted Ale'
Founders Brewing Co.: Famous for 'Kentucky Breakfast Stout'
Rare Bird Brewpub: Offers wide variety
Batch Brewing Company: Detroit's first nano-brewery
Short's Brewing Company: Creative names & flavors
Remember folks, savor responsibly! There's no shortage when it comes to great breweries to explore here – so take your time, try something new at each spot and relish every sip along your Michigan brewery tour adventure.
Award-Winning Beers from Michigan Breweries
Michigan breweries have been making quite a splash in the craft beer scene. Let's shine the spotlight on some of these award-winning beers that have put Michigan firmly on the map for beer lovers around the globe.
Bell's Two Hearted Ale has certainly made its mark, earning top honors as the Best Beer in America by members of the American Homebrewers Association three years running! This IPA is brewed exclusively with Centennial hops from Pacific Northwest and boasts a perfect balance between malt and hop flavors. Isn't it simply amazing?
Now let's take you to Founders Brewing Co. They're known for their Kentucky Breakfast Stout, or KBS as it's affectionately called by patrons. This stout features intense flavors of coffee and chocolate, aged in bourbon barrels for a year to achieve a smoothness that is just sublime.
We can't talk about Michigan breweries without tipping our hats to Jolly Pumpkin Artisan Ales. Their Oro de Calabaza took home gold at The Great American Beer Festival, not once but twice! It's an artisan golden ale, aged in oak barrels and revered for its rich, complex flavors.
Here are some more noteworthy mentions:
Dragonmead Microbrewery's Final Absolution Trippel: It won silver at World Beer Cup.
Dark Horse Brewing Company's Plead The 5th Imperial Stout: Bagged bronze at Great American Beer festival.
New Holland Brewing's Pilgrim's Dole Wheat Wine: Silver medalist at World Beer Cup.
Yes indeed! You've got plenty to explore if you're thirsty for quality brews from Michigan. Each brewery brings something unique to the table – so why wait? Start your tasting journey today!
Remember folks, always drink responsibly and savor each sip – that's what good brewing is all about after all!
Unique Microbreweries in the Great Lakes State
So, you're a beer enthusiast exploring Michigan's vibrant brewery scene? Well, you've landed at the right spot! Let's dive into some unique breweries that are brewing up a storm in the Great Lakes State.
One gem you can't miss is Jolly Pumpkin Artisan Ales. They're known for their sour beers, which might sound strange if you haven't tried one yet. But believe me, once you taste it, there's no going back! It's quite an experience to savor their brews in their cozy taproom located in Traverse City.
And then there's Founders Brewing Co., based out of Grand Rapids. Now here's something interesting about them – they started off as home brewers before scaling up to become one of the top craft beer producers nationwide! Their All Day IPA and Breakfast Stout have garnered rave reviews from hopheads all around.
Of course, we can't forget Short's Brewing Company nestled up north in Bellaire. This microbrewery has made its mark with its bold and innovative beers. The Soft Parade – a high gravity ale loaded with berries is a fan favorite (and mine too!).
Wait till you hear about Bell's Brewery Inc., another great name that rings loud across Kalamazoo! Two Hearted Ale is their claim to fame – rated as America's best beer by Zymurgy Magazine for three consecutive years!
Finally, let me tell ya' about Dragonmead Microbrewery over in Warren. They've got more than 40 styles of beer on tap including Final Absolution – an award-winning Belgian style tripel that'll knock your socks off!
Here are these five gems:
Jolly Pumpkin Artisan Ales
Founders Brewing Co.
Short's Brewing Company
Bell's Brewery Inc.
Dragonmead Microbrewery
Each offering unique tastes and experiences making Michigan truly a beer lover's paradise.
Family-Friendly Breweries in Michigan
You're planning a family trip, and you want to include some local breweries on your itinerary. But you're wondering: "Are there any family-friendly breweries in Michigan?" Absolutely! In fact, many of the state's top breweries have made it a point to cater to families with amenities like kid menus, games and non-alcoholic offerings.
First up is Bell's Brewery in Kalamazoo. Known as one of the best beer-makers in the country, Bell's also hosts an array of events that are perfect for families. They've got a cozy atmosphere where your kids can enjoy root beer floats while you sip on your favorite brews.
Next on our list is Short's Brewing Company located in Bellaire. Short's isn't just about excellent beers; they also offer a comprehensive food menu which includes plenty of kid-friendly options like mac n' cheese and chicken tenders. Plus, their outdoor seating area provides ample space for little ones to run around.
Let's not forget about Founders Brewing Co based out in Grand Rapids. This place has an entire section dedicated just for families – they call it "The Taproom". It's stocked with board games and coloring books that'll keep the kiddos entertained while you sample some award-winning brews.
And then there's Jolly Pumpkin Artisan Ales, spread across multiple locations including Traverse City, Detroit, Ann Arbor and more. Their laid-back vibe combined with a selection of artisan pizza makes it a hit among both adults and kids alike!
Here are some other notable mentions:
Grizzly Peak Brewing Company (Ann Arbor)
Stormcloud Brewing Company (Frankfort)
Saugatuck Brewing Company (Douglas)
So yes folks, Michigan is home to numerous family-friendly breweries that truly understand the art of balancing adult interests with child-like fun! So get ready for your next outing – we guarantee it'll be full of good times and even better beers.
Sustainable and Eco-friendly Practices in Michigan's Brewing Industry
Michigan's brewing industry? It's not just about crafting the perfect pint. There's a deeper commitment here: sustainable, eco-friendly practices that protect our planet while delivering fantastic flavors. Bet you're wondering exactly how they do it, right?
Well, let's take Founders Brewing Co., for example. They've installed solar panels across their Grand Rapids facility, meaning those delicious brews are quite literally powered by sunshine! And they're not alone. Brewery Vivant is another champion of sustainability with its LEED-certified building – the first brewery in the US to gain this status.
But it doesn't stop there! Many breweries in Michigan have taken up water conservation measures as well.
Short's Brewing Company uses an innovative wastewater treatment system that recycles water back into their process.
Bell's Brewery has reduced its water-to-beer ratio significantly over recent years.
New Holland Brewing has implemented a strict water management program.
| Brewery | Water Conservation Method |
| --- | --- |
| Short's Brewing Company | Wastewater Treatment System |
| Bell's Brewery | Reduced Water-to-Beer Ratio |
| New Holland Brewing | Strict Water Management Program |
Now, if you're thinking about waste – don't worry! These breweries have got it covered too. For instance, many repurpose spent grain (the leftover malt from the brewing process) as animal feed for local farms or even compost material for gardening enthusiasts!
And remember Atwater Brewery? Their Detroit location utilizes a steam capture system that reuses heat generated during brewing – now that's what we call efficient energy use!
So next time you enjoy a tasty Michigan brew, take a moment to appreciate all the hard work and ecological consideration these breweries put into every pour. You'll be sipping on more than just beer – you're supporting an industry dedicated to sustainability and care for our environment.
Seasonal Specials: What to Try at Different Times of the Year
Now, who doesn't love a good brew that captures the essence of the season? Michigan breweries are no exception and they've got quite a few seasonal specials up their sleeve. Let's get you in on this flavorful journey through time and taste.
Spring brings with it an air of freshness, and Michigan breweries tap into this vibe perfectly. You'll find lighter beers like wheat ales and saisons making their way onto menus around this time. For instance, Founders Brewing Co.'s 'Solid Gold' is one such light lager that's perfect for those warming temperatures. It's crisp, it's refreshing – just what you need after a long winter!
Then comes summer, when everything is bright and breezy. Breweries in Michigan embrace this with fruity notes and tropical flavors infused into their beers. Imagine sipping on Bell's Brewery's 'Oberon Ale'; its citrusy profile will have you daydreaming about lounging by sandy beaches! Summer brews are often characterized by zesty vibes that play well with BBQ foods or just as standalone thirst quenchers.
Autumn rolls in next, bringing along an array of rich flavors from spiced ales to pumpkin beers. If there ever was a taste of fall in liquid form, it would be New Holland Brewing's 'Ichabod Pumpkin Ale'. This beer blends malted barley with real pumpkin to give you all the warmth your heart desires on cool autumn nights.
Finally, nothing says winter like hearty stouts or barrel-aged offerings packed full of robust flavors! Picture settling down by a cozy fire while savoring Dark Horse Brewing Company's 'Plead The 5th Imperial Stout'. Its dense layers of malt complexity are sure to keep you warm as snow blankets the streets outside.
So there you have it folks! A year-round guide to experiencing some truly remarkable brews right here in our favorite mitten state – Michigan!
Conclusion: The Best Brewery Experience in Michigan
Let's wrap this up. After all that beer tasting and brewery hopping, you're probably wondering which one tops the list. Well, it's not as simple as picking a favorite!
Each brewery in Michigan offers its own unique experience. Whether it's the rustic charm of Bell's Brewery or the innovative spirit of Founders Brewing Co., there's something special waiting for everyone.
Bell's Brewery is perfect if you're into traditional brews and love a warm, welcoming setting.
If innovation and variety are more your speed, Founders Brewing Co. won't disappoint with their extensive selection of craft beers.
But let's not forget about New Holland Brewing and Short's Brewing Company:
Fancy something more adventurous? New Holland Brewing might be the spot for you—their Dragon's Milk stout is an absolute must-try!
Short's Brewing Company keeps things fresh and fun with their creative flavor combinations.
So there you have it! While we can't single out one as the 'best'—because honestly, they're all pretty amazing—we hope our guide helps narrow down your choices.
Remember, these breweries aren't just about good beer (though they've got plenty!). They're also about creating memorable experiences. So grab some friends or loved ones, plan a trip to these outstanding Michigan breweries, and make memories while sipping on some top-notch brews. It doesn't get much better than this—you'll see!
In the end, what matters most isn't which brewery is technically the best but what fits your vibe best—your ultimate preference in terms of ambiance, drink selection, customer service…you name it!
So go ahead. Embark on your very own Michigan beer adventure—and don't forget to tell us all about it later!