Picture this: you're in the heart of Minnesota, surrounded by lakes and nature's beauty, with a chilled pint of craft beer in your hand. Sounds like nirvana, doesn't it? Well, it's not as far-fetched as you might think! You see, Minnesota isn't just about its magnificent landscapes or vibrant Twin Cities; it's also home to some of the best breweries in the country.
Whether you're a fan of hoppy IPAs or prefer a smooth stout, there's something for every beer enthusiast here. Minnesota boasts over 150 breweries, each one offering an unforgettable experience that goes beyond just quenching your thirst. From old-school brewpubs to innovative microbreweries pushing boundaries with their experimental concoctions – these places are more than just watering holes; they're community hubs where Minnesotans and visitors alike can gather to enjoy great beers and even better company.
So tighten up those bootstraps and get ready to embark on a frothy journey through Minnesota's finest breweries. It'll be an adventure filled with robust flavors, fascinating stories behind each brewski (yes I said "brewski"), and perhaps even newfound favorites that'll have you raising your glass for more! So until then – sit back, relax, let's dive headfirst into exploring what makes these Midwest brewing establishments worth putting on your bucket list.
Exploring the Twin Cities' Top Breweries
Alright, let's dive in! The Twin Cities of Minneapolis and St. Paul are a real haven for beer lovers like you. It's easy to find a local brewery that serves up some truly exceptional brews. From hoppy IPAs to robust stouts, there's something for every palate here.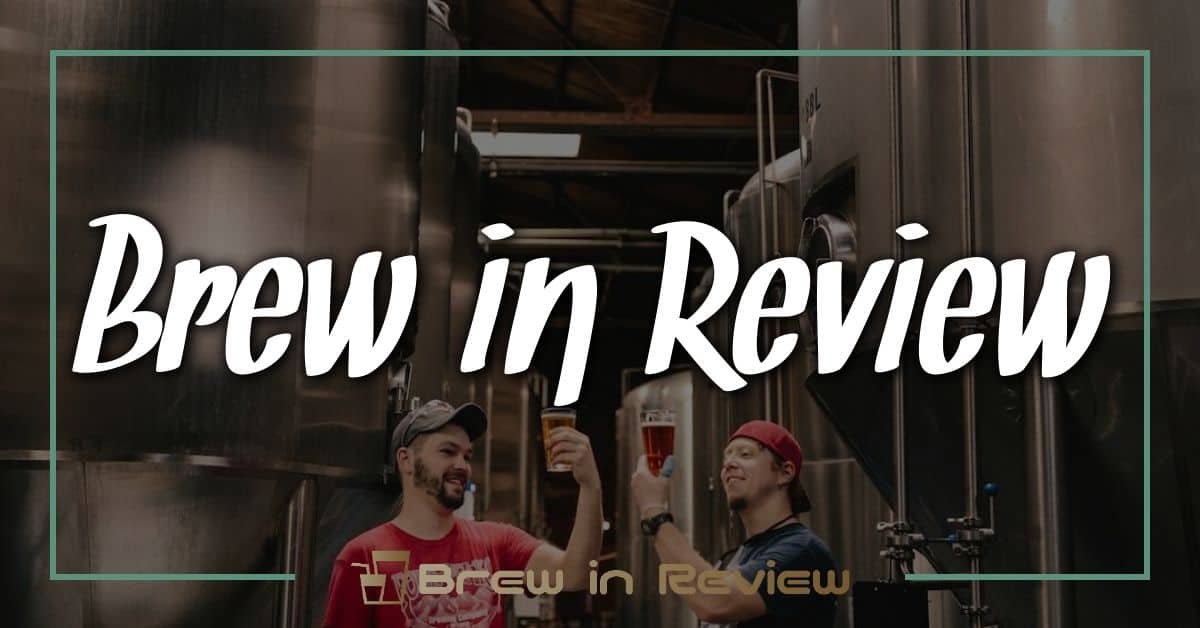 First on your must-visit list should be Surly Brewing Co., which has been brewing award-winning beers since 2006. They're known for their bold, flavorful concoctions like the Furious IPA and Bender Oatmeal Brown Ale. And it's not just about the beer – Surly's destination brewery also boasts an amazing food menu with everything from BBQ to pizza!
Over at Summit Brewing Company, you'll discover traditional styles brewed to perfection. Established in 1986, it's one of Minnesota's craft beer pioneers and offers tours that include generous sampling sessions (yeah!). Their most popular brew? The Extra Pale Ale – it's been winning hearts ever since its debut.
But the fun doesn't stop there; Indeed Brewing Company is another standout player in the scene. Known for their adventurous spirit, they aren't afraid to experiment with unusual ingredients and flavors resulting in unique beers such as Lavender Sunflower Honey Dates (LSHD) ale or Midnight Ryder American Black Ale.
Heading across town will land you at Fulton Beer where simplicity meets excellence. Starting out as homebrewers in a garage, they've grown into producing crowd favorites like Lonely Blonde and Sweet Child of Vine IPA.
These are just a few examples amongst many others thriving in this dynamic beer landscape:
Dangerous Man Brewing Co
Bauhaus Brew Labs
Fair State Brewing Cooperative
Modist Brewing
Trust me when I say: There's no shortage of good brews around here! Plan your visits right and you might even catch some live music or trivia nights happening at these breweries too! So grab your friends, your love for craft beer, and get ready to explore the Twin Cities' top breweries.
Exceptional Craft Beers in Duluth, Minnesota
Duluth, Minnesota is a city that's hard to ignore when you're talking about the craft beer scene. With its abundance of breweries and taprooms, it's undeniably become a haven for beer lovers everywhere. Let's dive into some of Duluth's most exceptional offerings.
First on your must-visit list should be Bent Paddle Brewing Co. They've been serving up quality brews since 2013, and they're known for their flagship Black Ale – it's a smooth ride with subtle hints of cocoa and coffee undertones. But don't stop there; their Venture Pils lager is another crowd favorite that'll give you an authentic taste of what Duluth breweries have to offer.
When you think you've had enough (but who really does?), make your way over to Canal Park Brewery. Their Nut Hatchet Brown won them the gold medal at the World Beer Cup, but if that doesn't tickle your fancy, their Stoned Surf IPA might just do the trick – it offers a delicate balance between bitter hops and sweet maltiness.
But let's not forget about Fitger's Brewhouse Brewery and Grille! Founded in 1995, this brewery has made its mark as one of the oldest craft breweries in Minnesota. The Starfire Pale Ale is their signature brew: it's got a unique hoppy flavor that'll keep you coming back for more.
Here are some quick stats:
Bent Paddle Brewing Co.: Established 2013
Canal Park Brewery: Gold Medal Winner at World Beer Cup
Fitger's Brewhouse Brewery and Grille: Oldest Craft Breweries in MN
Remember folks, these are just few stellar examples from an ever-growing list of fantastic breweries in Duluth. So next time you find yourself in Minnesota with a thirst for something rich and refreshing, be sure to hit up these spots! You'll surely leave with new favorites added onto your "exceptional beers" list.
Best Seasonal Beers from Minnesotan Breweries
Minnesota's brewing scene is a vibrant paradise for any beer enthusiast. And when it comes to seasonal beers, our local breweries don't disappoint. From refreshing summer ales to cozy winter stouts, there's something for every palate and season.
So let's dive into the heart of this frothy goodness and discover what our local breweries have on tap! First up, we've got Surly Brewing Co., known for their fantastic Furious IPA. But come fall, they roll out their seasonal favorite – the 'SurlyFest'. This isn't your typical Oktoberfest brew. It ditches the traditional malt bomb for a dry-hopped rye lager that's both bitey and refreshing.
Next up, we're heading over to Summit Brewing Co., where they proudly serve their Winter Ale during chilly months. This rich brew strikes an excellent balance between sweet maltiness and hop bitterness with notes of chocolate and caramel wafting through each sip.
Then there's Lift Bridge Brewery in Stillwater that annually releases its Mini Donut Beer at the State Fair time. It's a heady mix of cinnamon sugar with a hint of vanilla – bringing back those nostalgic fair memories with every gulp!
In Duluth, Bent Paddle Brewing Co.'s 'Cold Press Black' has become an anticipated winter release. Infused with locally roasted coffee beans, this black ale gives you warmth on those icy evenings without going heavy on alcohol content.
And who could forget about Schell's Brewery? They've been serving Minnesotans since 1860! Each spring they introduce 'Maifest,' an imperial blonde bock bursting with flavors of bread dough and slight floral hop aromas – just right to welcome the blooming season!
Surly Brewing Co.:

Seasonal Favorite: SurlyFest

Summit Brewing Co.:

Winter Favorite: Winter Ale

Lift Bridge Brewery:

Fair Time Release: Mini Donut Beer

Bent Paddle Brewing Co.:

Winter Release: Cold Press Black

Schell's Brewery:

Spring Introduction: Maifest
These are just glimpses into Minnesota's diverse beer landscape; each brewery offers unique creations throughout the year that cater to different tastes and seasons.
Award-Winning Breweries in Rochester, MN
Let's dive right into the brewing scene of Rochester, MN. It's a town that's known for its top-notch medical facilities, but let me tell you, their beer game is pretty strong too! There are a handful of breweries that have been raking in awards and stealing the show at local and national competitions.
First off, we've got Forager Brewery. Now these folks aren't just about brewing beer – they're all about creating an experience. Their beers have nabbed several awards over time and it's not hard to see why. The standout winner? Their 'Nelson Crush' IPA which bagged gold at the U.S Open Beer Championship.
Up next on our list is Grand Rounds Brewing Company. While relatively new on the scene since their 2015 debut, they haven't wasted any time making their mark. They rocked it out with an impressive bronze for their "Hop Bollocks" British Golden Ale at none other than the prestigious World Beer Cup!
And let's not forget LTS Brewing Company (Life's Too Short), another brewery making waves in this city. They've been recognized for their 'Citrafest' IPA which won silver at the U.S Open Beer Championship – quite an achievement!
Now if you're thinking that's all there is to Rochester's award-winning breweries, think again.
Thesis Beer Project opened its doors just recently in 2019 but has already managed a silver medal at Denver International Beer Competition with 'Provisional Palace', a Belgian Dubbel.
Kinney Creek Brewery may be small but they pack quite a punch when it comes to quality craft beer —their American Pale Ale secured them a bronze from Best of Craft Beer Awards.
So there you have it! These award-winning breweries make Rochester more than just Minnesota's third largest city – they also make it one heck of a destination for any serious craft beer lover!
Distinct Flavors: Unique Brews in Minnesota
When it comes to craft brews, Minnesota sure knows how to keep it unique and exciting. Let's embark on a flavorful journey through some of the state's standout breweries.
First stop is Surly Brewing Co., nestled in Minneapolis. Boasting an array of bold flavors, their "Darkness" Russian Imperial Stout stands out with hints of chocolate, coffee, and cherry. This place isn't just about beer though: its wood-fired cuisine pairs perfectly with your chosen pint.
Moving northward, you'll find Fitger's Brewhouse in Duluth. Known for their commitment to locally sourced ingredients, they've crafted a signature Wild Rice Lager that tastes as Minnesotan as it sounds! It's a crisp brew that subtly incorporates native wild rice into its flavor profile – truly unique!
Meanwhile over at Dangerous Man Brewing Co., creativity flows like their beers. Their Peanut Butter Porter has become something of a legend among locals and visitors alike—it's creamy goodness in liquid form!
Down south in Rochester lies Forager Brewery where 'foraging' isn't merely symbolic—they actually use local ingredients found by staff members and patrons! One standout brew here is the "Humleøl," brewed with spruce tips handpicked from the surrounding area.
Here are some quick facts:
| Brewery | Signature Beer |
| --- | --- |
| Surly Brewing Co. | Darkness Russian Imperial Stout |
| Fitger's Brewhouse | Wild Rice Lager |
| Dangerous Man Brewing Co. | Peanut Butter Porter |
| Forager Brewery | Humleøl |
So there you have it! A taste of Minnesota revealed through its distinct brewery offerings. Whether you're down for dark stouts or prefer light lagers, Minnesota's brewing scene has got you covered!
Sustainable Practices of Minnesota's Top Breweries
Minnesota's top breweries aren't just known for their great beer, they're also leading the way in sustainable practices. You'd be amazed to see how these breweries are implementing innovative eco-friendly strategies into their brewing process.
Let's talk about Summit Brewing Company first. They've been committed to sustainability since day one and it shows. Their brewery includes an impressive 7,000 square foot green roof that helps manage stormwater runoff while lowering cooling costs. And you know what else? They've even implemented a steam capture system that recycles heat during the brewing process which saves energy and reduces emissions.
Moving onto Bad Weather Brewing Company, they're all about reducing waste. How? Well, they donate spent grain (the leftover malt and adjuncts after the mash has extracted most of the sugars) to local farmers who use it as livestock feed! Additionally, their taproom features LED lighting throughout – helping them save on electricity costs.
But hey, let's not forget about Indeed Brewing Company! These folks have installed solar panels on their roof to generate renewable energy for their operations. Not only does this reduce reliance on non-renewable resources but also makes a significant cut in greenhouse gas emissions.
Here are some quick stats:
| Brewery | Sustainable Practice |
| --- | --- |
| Summit Brewing Co. | Green Roof & Steam Capture System |
| Bad Weather Brewing Co. | Donates Spent Grain & LED Lighting |
| Indeed Brewing Co. | Solar Panels |
So next time you sip on your favorite Minnesota brew, remember that there's more going into your glass than just hops and barley—it's sustainability at its finest too!
Tour Opportunities at Best Minnesota Breweries
Let me tell you, there's something truly special about exploring a brewery firsthand. Feeling the cool dampness of the brewing room, smelling the rich malts and hops in the air, and of course, tasting those delicious handcrafted beers right from the source. That's exactly what you'll experience when touring some of Minnesota's best breweries.
When you're on your beer-venture through Minnesota, Surly Brewing Co should be high on your list. Located in Minneapolis, they offer free tours that take you behind-the-scenes into their full production process. You'll have a chance to see how they craft their signature Furious IPA or seasonal favorites like Oktoberfest.
Next up is Summit Brewing Company in Saint Paul – another must-visit locale for any beer enthusiast. Their guided tours are not only informative but also include complimentary tastings! And who doesn't love a freebie?
Now if history piques your interest as much as great beer does, Schell's Brewery in New Ulm is where it's at! As the second oldest family-owned brewery in America with roots back to 1860, touring Schell's feels more like stepping into a time machine than just visiting another brewery.
• Surly Brewing Co
– Location: Minneapolis
– Tours: Free
– Signature Beer: Furious IPA
• Summit Brewing Company
– Location: Saint Paul
– Tours: Guided with complimentary tastings
– Signature Beer: Extra Pale Ale
• Schell's Brewery
Location: New Ulm
Tours: Historical tour
Signature Beer: Deer Brand
So lace up those comfortable shoes and get ready for some hop-filled adventures because these top-notch breweries will leave both your mind and taste buds buzzing long after the tour ends.
Conclusion: Your Ultimate Brewery Bucket List in Minnesota
Well, here we are folks! The culmination of our frothy journey throughout the best breweries in Minnesota. It's been a hop-filled ride, hasn't it? Let's take one last look at some highlights from our list and why you should add them to your personal brewery bucket list.
First up, we've got Surly Brewing Company. With their wide range of brews from light lagers to dark stouts, they've got something for every beer lover out there. Plus, the atmosphere is always buzzing! No doubt you'll have a good time there.
Next on deck is Indeed Brewing Company. Their innovative brews are sure to tickle your taste buds in ways you never thought possible! And let's not forget about their art-infused taproom – it adds that extra bit of personality that makes this place truly memorable.
And who could forget about Summit Brewing Company? They're all about tradition and consistency which means you know exactly what you're getting – quality brews every single time.
Surly Brewing Company: Variety of beers + lively atmosphere
Indeed Brewing Company: Innovative brews + art-infused taproom
Summit Brewing Company: Traditional approach + consistent quality
Now, don't think for a second that these are the only breweries worth visiting in Minnesota. There's Bent Paddle Brewing Co., Dangerous Man Brewing Co., and Lift Bridge Brewery just waiting for your visit. We encourage you to venture out and find your own hidden gem!
Remember, regardless of where you go or what type of beer you prefer, it's all about enjoying the experience. Soak up the atmosphere, engage with the locals and most importantly savor each sip as if it were your last.
So grab your pals or maybe even strike out solo on this beery adventure through Minnesota! Trust us; You won't regret adding these stops to your ultimate brewery bucket list.