Are you on the hunt for a new favorite watering hole? Look no further, because Mississippi's got plenty of them! Mississippi may not be the first state that comes to mind when you think about craft beer, but let me tell you – it's an unsung hero in the world of hops. In fact, it's been making quite a name for itself with some top-notch breweries popping up all over.
There is something uniquely satisfying about sipping a cold brew in the warm Southern sun. Whether you're a fan of hoppy IPAs or smooth stouts, these breweries have got your taste buds covered. It's truly beer heaven down here!
So buckle up and get ready to embark on this sudsy journey through the Magnolia State. From Biloxi to Oxford, we've scoped out some of the best breweries that Mississippi has to offer. By the end of this trip, you just might find yourself packing your bags and heading south!
Mississippi's Craft Beer Revolution
So, you're a beer enthusiast? Then you'll love the craft beer revolution happening in Mississippi. It's not just your regular run-of-the-mill movement; it's a full-blown, frothy, liquid gold revolution!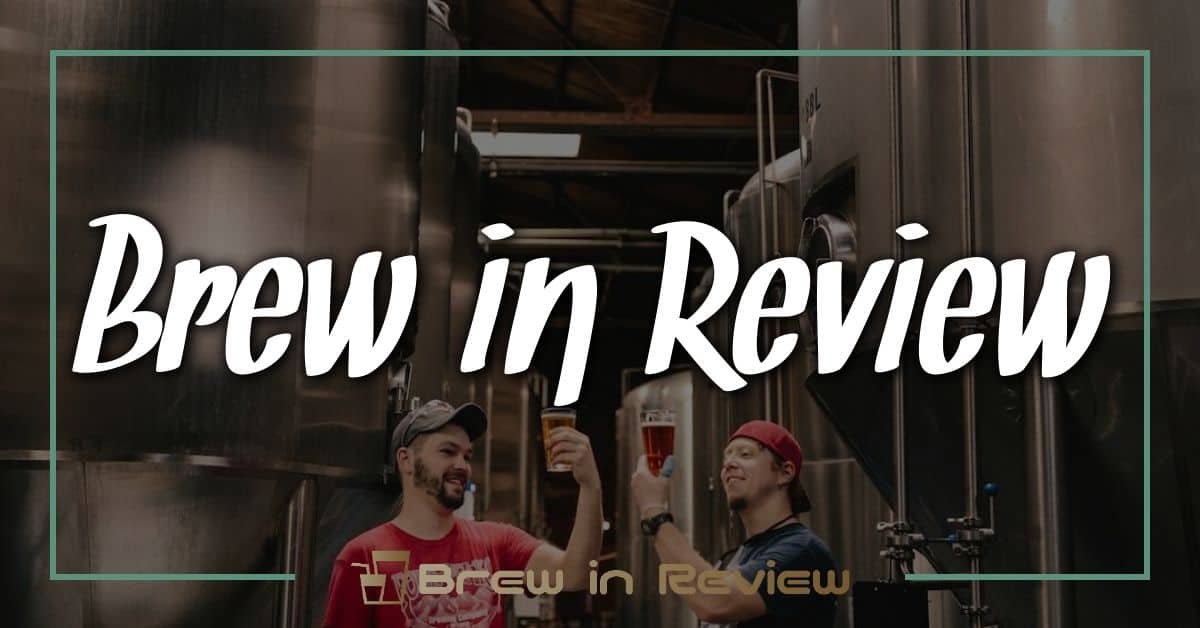 Mississippi was once at the tail-end of states with microbreweries. But oh boy, how things have changed! In 2012 we saw only one craft brewer here but fast forward to today and there are over 20 breweries pumping out flavors that would make any ale aficionado weak at the knees.
| Year | Number of Breweries |
| --- | --- |
| 2012 | 1 |
| 2021 | Over 20 |
Now let's talk about quality because it isn't just about numbers! These Mississippi breweries are racking up accolades left and right. For instance:
Lazy Magnolia Brewing Company won gold at the Great American Beer Festival.
Southern Prohibition Brewing was named among the top 100 brewers in the world by RateBeer.
You see, these guys aren't playing around!
What sparked this sudsy explosion? Well, back in July 2017, a law was passed allowing breweries to sell their beers directly to visitors on their premises. This game-changer ignited an entrepreneurial spirit across Mississippi as hops lovers turned their passion into profession.
In essence, if you've got a thirst for unique brews and want to experience genuine Southern hospitality – then pull up a bar stool in one of Mississippi's burgeoning breweries. You're guaranteed to be part of something special – after all, you're right smack dab in the middle of Mississippi's craft beer revolution!
Exploring the Mississippi Ale Trail
Ready for a frothy adventure? Let's dive into Mississippi's burgeoning beer scene. The state has seen a craft brewing boom in recent years, making it a must-visit destination for beer enthusiasts nationwide. And there's no better way to experience this than embarking on the Mississippi Ale Trail.
The trail features over 15 breweries scattered across the state, each offering unique brews and unforgettable experiences. We're talking about places like Lazy Magnolia Brewery in Kiln, known as Mississippi's oldest packaging brewery with their Southern Pecan Nut Brown Ale that you just can't miss out on.
Next stop could be Southern Prohibition Brewing in Hattiesburg. Here, they're not just about breaking rules; they're also madly committed to crafting beers that break away from the ordinary, like their wildly popular Devil's Harvest Breakfast IPA.
And then there are hidden gems tucked away in small towns that are worth the detour. One such place is Mayhew Junction Brewing Company in Starkville, where you'll find an array of farmhouse-style beers brewed with local ingredients.
Heading up north? Make sure to pop by Yalobusha Brewing Company located at Water Valley. Their Snopes Family Pilsner is a crowd pleaser and perfectly embodies their mission – to combine traditional brewing techniques with a southern flair!
Lazy Magnolia Brewery – Kiln
Southern Prohibition Brewing – Hattiesburg
Mayhew Junction Brewing Company – Starkville
Yalobusha Brewing Company – Water Valley
Whether you're new to craft beers or a seasoned connoisseur looking to expand your palate, there's something for everyone on the Mississippi Ale Trail! So pack your bags and prepare for an exciting journey through hop-filled landscapes and refreshing pints.
Top Breweries in Northern Mississippi
Let's dive into the heart of beer culture in northern Mississippi, shall we? Your first stop has to be Blue Delta Brewery. Known for their innovative approach to brewing, they've been serving up cold ones since 2016. From their signature IPA that packs a punch at 7% ABV to their subtle yet flavorful lager, there's not a bad pick on the menu.
You can't miss out on Lazy Magnolia Brewery either. This brewery prides itself in being Mississippi's oldest packaging brewery! They've been around since 2003 and have paved the way for craft beer enthusiasts throughout the region with their Southern Pecan Nut Brown Ale.
Of course, Yalobusha Brewing Company deserves a mention too. Located in Water Valley, this charming little spot is home to some seriously good brews like the "Mississippi Blues Trail" series inspired by local music legends. They also host live music events making it an absolute hub for both beer and blues lovers!
Now let's not forget about Pontotoc-based Andalusia Brewing Company which offers a unique twist on traditional flavors. Their Sipsey River Red is a crowd favorite – it's robust but balanced, just like you'd want your ale to be!
Here are our top picks:
Blue Delta Brewery: Known for innovation.
Lazy Magnolia Brewery: The oldest packaging brewery in Mississippi.
Yalobusha Brewing Company: Famous for its "Mississippi Blues Trail" series.
Andalusia Brewing Company: Popular choice includes Sipsey River Red.
Remember folks, these breweries aren't just places where great beers are made – they're community gathering spots where memories are created and stories are shared over pints of locally crafted brews. So next time you're up north in Mississippi, make sure you toast at one (or more) of these fantastic breweries!
Leading Breweries in Southern Mississippi
Southern Mississippi, it's your turn to shine! Let's dive into the vibrant brew scene that's bubbling away down south.
First up, we've got Lazy Magnolia Brewery nestled in Kiln. You'd be hard-pressed not to fall in love with their Southern Pecan Nut Brown Ale – the first beer in the world made with whole roasted pecans. It sounds nuts (pun intended), but it works!
Then there's Crooked Letter Brewing Company over at Ocean Springs. Known for its creative concoctions and artisanal approach, this brewery is a local favorite. Their Mystery Romp – a porter brewed with coffee and chocolate – is an adventure your taste buds won't want to miss.
In Gulfport, you'll find Chandeleur Island Brewing Company, inspired by island life and laid-back vibes. It might be tough picking just one of their craft beers to try – whether it's their Love Bug passionfruit ale or Surfside pineapple wheat.
Let's not forget about Biloxi Brewing Company either! With offerings such as Black Gold–a breakfast stout infused with locally sourced coffee–it's no wonder they're winning hearts (and awards).
Finally, if you're wandering around Hattiesburg, make sure to hit up Southern Prohibition Brewery. Their Devil's Harvest – a bold but balanced American Pale Ale – truly captures the spirit of rebellion and craftsmanship that defines them.
Now remember folks:
Lazy Magnolia Brewery
Crooked Letter Brewing Company
Chandeleur Island Brewing Company
Biloxi Brewing Company
Southern Prohibition Brewery
These are just some of the standout breweries that are putting Southern Mississippi on every beer lover's map! So grab your friends, plan a road trip and get ready to sip on some amazing brews!
Biloxi Brewing Company: A Deep Dive
Mississippi may not be the first place that springs to mind when you're thinking about craft beer, but let's change that. The Biloxi Brewing Company is one of those hidden gems you'll want to discover. Nestled in the heart of downtown Biloxi, this brewery has been pouring out delicious brews since 2014.
Now, you might ask, "What makes this brewery stand out?" It's all about their unique approach to brewing and an unwavering commitment to quality. Their brews are a mix of traditional styles and innovative flavors. They've got everything from Black Gold Breakfast Blend (a coffee-infused stout) to Salty Sour (a sour ale with a hint of sea salt).
What really sets them apart? It's their dedication to local ingredients. Whenever possible, they source locally – like using Mississippi honey in some brews. This not only supports local businesses but also gives each beer a distinct flavor profile that's undeniably Mississippi!
Don't just take our word for it though – let's look at the numbers:
| Award | Beer | Year |
| --- | --- | --- |
| Bronze Medal – Coffee Stout or Porter | Black Gold Breakfast Blend | 2018 |
| Silver Medal – Honey Beer | Mississippi Honey Blonde Ale | 2020 |
These accolades speak volumes about their dedication and skill.
To recap:
Located in downtown Biloxi
Brews both traditional and innovative beers
Uses local ingredients whenever possible
Award-winning beers
So next time you're in the Magnolia State, make sure your trip includes a visit to the Biloxi Brewing Company!
Innovative Beers from Lazy Magnolia Brewery
Now, let's dive into a real gem in Mississippi's brewing scene: the Lazy Magnolia Brewery. Known as the oldest packaging brewery in the state since Prohibition, it's been turning heads with its innovative beer offerings. With an eye for creativity and a taste for quality, this brewery isn't afraid to push boundaries.
What really sets Lazy Magnolia apart are their unique ingredients. They're all about incorporating Southern flavors into their brews, creating beers that you won't find anywhere else. Their "Southern Pecan Nut Brown Ale" is a prime example of this ingenuity — it was even given a silver medal at the 2006 World Beer Cup! This delightful ale is crafted using whole roasted pecans, making each sip taste like a crisp fall day in Mississippi.
Not only do they focus on flavor profiles native to the South, but they also experiment with unconventional brewing techniques like aging beer in bourbon barrels. Take their "Jefferson Stout," which has hints of chocolate and coffee notes due to being brewed with sweet potatoes and lactose (milk sugar). It's smooth yet robust – perfectly capturing that comfortable Southern charm.
Here are some more examples of their innovative brews:
Timber Beast: A spicy rye pale ale that packs quite a punch.
Sweet Potato Cream Stout: A stout brewed with roasted sweet potatoes and lactose.
Deep South Pale Ale: A balanced pale ale that blends hops and malt flavors seamlessly.
It's not just about getting creative at Lazy Magnolia though; there's also an emphasis on quality. They source top-notch ingredients locally whenever possible – from grains to fruits – ensuring every batch meets their high standards.
In short, if you're looking to try some truly one-of-a-kind southern flavored beers, make sure Lazy Magnolia Brewery is on your list when you visit Mississippi!
The Economic Impact of Mississippi Breweries
When you sip a pint from your favorite Mississippi brewery, it's not just about the taste. You're also supporting a booming local industry. That's right! Breweries in Mississippi are major contributors to the state economy.
Let's look at some numbers to get an idea of how much impact these breweries have. According to the Brewers Association, in 2019, craft breweries in Mississippi contributed around $329 million to the state's economy. Now that's huge!
| Year | Economic Contribution |
| --- | --- |
| 2019 | $329 Million |
Mississippi isn't just riding on this national trend; they're helping drive it too! From creating jobs to attracting tourists, these local breweries play an indispensable role in shaping the economic landscape of the Magnolia State.
Job Creation: In 2020 alone, craft beer companies generated over 3,000 jobs in Mississippi.
Tourist Attraction: With their unique flavors and inviting taprooms, many breweries have become must-visit spots for beer enthusiasts traveling through Mississippi.
So there you go! Next time you're enjoying a locally brewed IPA or stout remember: It's not just quenching your thirst—it's also fueling economic growth right here at home. And who doesn't love sipping on some quality brews while contributing to their local economy? It's definitely something worth raising a glass for!
Conclusion: The Future of Breweries in Mississippi
Mississippi's beer scene? It's more exciting than ever! With innovative craft breweries popping up left and right, you're never far from a cold pint of something truly exceptional. Let's take a look at what the future might hold for these beer-loving havens.
Firstly, expect more variety. Brewers in Mississippi are known for their creative streaks, continually pushing the envelope with unique flavors and brewing methods. You'll likely see everything from sour beers to rich stouts making waves on tap lists across the state. And let's not forget about seasonal brews – those gems that make certain times of year even more special.
Secondly, there will be an increased emphasis on local ingredients. Many Mississippi breweries already prioritize using locally sourced grains, hops, and fruits in their brews. This trend is only set to continue as breweries aim to support local agriculture and reduce their carbon footprint – while also crafting delicious beers that truly represent the tastes of Mississippi.
Thirdly, get ready for growth! While some may worry about market saturation with so many breweries sprouting up, it seems like there's room for everyone under the Mississippi sun. More people are developing an appreciation for quality craft beer which only fuels this thriving industry further.
And finally, don't be surprised if you start seeing more women in brewing roles! It's high time we break down stereotypes associated with who makes our favorite pints – remember that great beer knows no gender!
So buckle up! The future looks bright (and tasty!) for craft beer lovers in Mississippi:
More diverse offerings
Local ingredients taking center stage
Continued growth within the industry
Greater representation across all roles
Never before has it been such an exciting time to be part of this burgeoning scene – whether you're a brewer or just love sampling new suds. So here's raising a glass towards greener pastures… or should we say hoppier ones? Cheers to your next pint being even better than your last!