Hey there, beer lover! Are you in the mood for a brewery adventure? Well, you're in luck because Missouri is just bursting with stellar breweries waiting to be explored. From savoring unique craft beers to experiencing behind-the-scenes brewing magic – you're sure to find a brew that's right up your alley!
Now, let's talk about what makes Missouri such a hotbed for breweries. For one, it's home to Anheuser-Busch, one of the world's largest and most iconic breweries. But that's not all! Missouri also boasts an impressive collection of microbreweries and brewpubs where innovation meets tradition.
So buckle up! We're about to embark on an intoxicating journey through the Show-Me State's best breweries. Whether you're a hop head or a stout fan, Missouri has something special brewing just for you. Let's dive in!
Exploring Missouri's Craft Beer Scene
You're in for a real treat if you're touring the Show-Me state and happen to be a beer enthusiast. Missouri's craft beer scene is just as diverse and rich as its history. From the bustling city streets of St. Louis to the serene landscapes of Ozarks, breweries are popping up like wildflowers.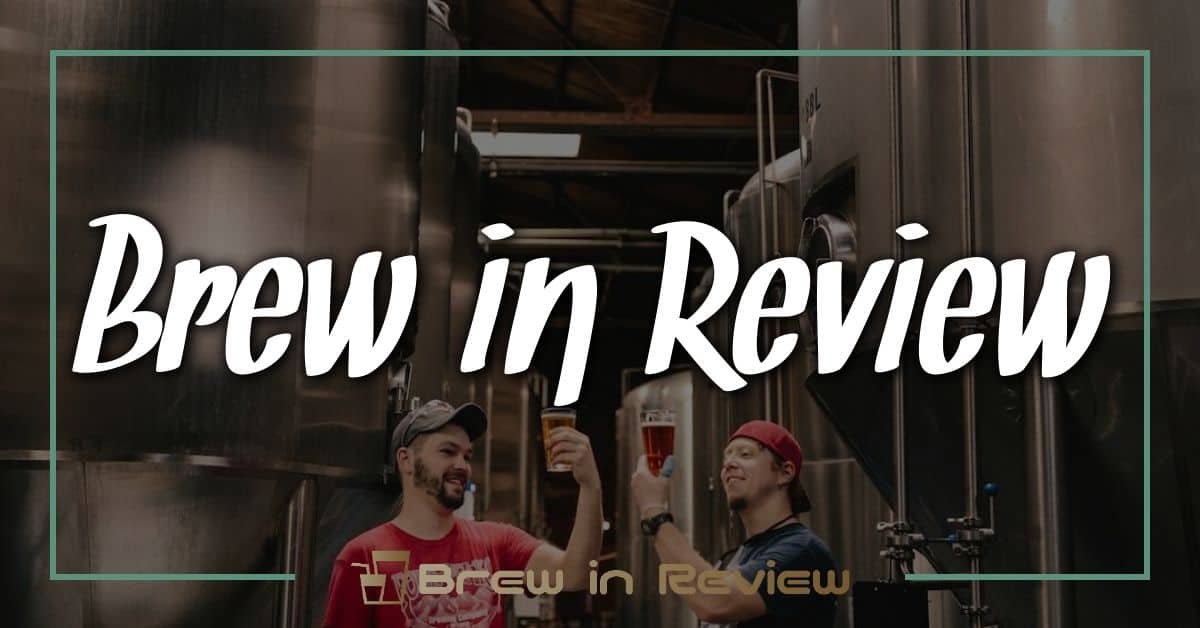 First stop on your brewery tour should be Boulevard Brewing Company in Kansas City. It's one of the largest specialty brewers in the Midwest, producing about 200,000 barrels each year! The variety will blow your socks off with over 30 different beers on tap that cater to every palate under the sun.
Boulevard Brewing Company

Location: Kansas City
Annual Production: ~200,000 barrels
Variety: Over 30 different beers
If you're more into small-batch brews and enjoy an intimate setting, look no further than Side Project Cellar based out of Maplewood. They specialize in barrel-aged beers which means they mature their brews in whiskey or wine barrels for that extra hint of flavor.
Side Project Cellar

Location: Maplewood
Specialty: Barrel-Aged Beers
Moving further south towards Branson, you'll find White River Brewing Company – a small but mighty establishment committed to crafting English-inspired artisan beers. You'd feel right at home sipping their Cotter Bridge Brown Ale while enjoying some live music during one of their many events!
White River Brewing Company

Location: Branson
Highlighted Brew: Cotter Bridge Brown Ale
Last but certainly not least, let's not forget Schlafly Beer from St.Louis – Missouri's largest locally owned independent brewery! These folks have been around since 1991 and still churn out classic favorites along with innovative new brews.
Schlafly Beer

Location: St.Louis
Status: Largest locally owned independent brewery in Missouri
So whether you're after a full-bodied stout or prefer something light and refreshing like a pale ale, Missouri's got it all when it comes to craft beer!
The History of Brewing in Missouri
Let's take a step back in time, shall we? Your beloved state of Missouri wasn't always known for its fantastic breweries. In fact, it wouldn't be until the mid-1800s that beer would become a significant part of the local culture. Immigrants from Germany brought with them not just their hopes and dreams, but also their rich tradition of brewing.
By 1860, you'd find St. Louis thriving with more than 40 breweries! But did you know that one particular brewery stood out? Yep, Anheuser-Busch came into existence during this period and quickly rose to prominence. It was so successful that it survived Prohibition by producing non-alcoholic products like soft drinks and ice cream.
Prohibition proved to be a dark period for most breweries though. By the end of this era in 1933, only nine managed to reopen their doors.
Here's a quick glance at this tumultuous journey:
| Year | Event |
| --- | --- |
| Mid-1800s | German immigrants introduce brewing |
| 1860 | Over 40 breweries operating in St.Louis |
| Late-1800s | Anheuser-Busch established |
| 1920 – 1933 | Prohibition Era |
| Post-1933 | Only nine breweries remain |
But hey, let's not dwell on the past too much! Since then, Missouri has seen an exciting revival in its brewing scene starting from the late-20th century onwards. Craft beer enthusiasts have worked tirelessly to bring back the magic — experimenting with flavors and techniques while respecting time-honored traditions.
Today you're spoiled for choice when it comes to great brews right here in your backyard. Whether you're after hoppy IPAs or smooth stouts — there's something for everyone's palate!
So next time you raise your glass (or bottle), remember: You're not just enjoying a delicious drink; you're also participating in a deep-rooted history that's as crisp and refreshing as the beer itself.
Top Breweries in St. Louis
In the heart of Missouri, St. Louis is a city that's brimming with history and culture – but did you know it's also a hotspot for beer enthusiasts? That's right, this gateway to the west boasts some of the finest breweries in the state. You're in for a real treat if you're planning on touring these top-notch establishments.
First up on our list is Urban Chestnut Brewing Company. They've got two locations in town, but their Grove Brewery and Bierhall is where all the magic happens. Here, traditional European beers meet modern American craft styles resulting in innovative brews that'll tantalize your tastebuds.
Next stop: Schlafly Beer, St. Louis' original independent brewery since Prohibition! With over 60 unique styles brewed each year at their two brewpub locations – The Schlafly Tap Room and Schlafly Bottleworks – you'll definitely find something that piques your interest.
Don't forget to visit Perennial Artisan Ales. Known for their small-batch beers with big flavors, they specialize in Belgian style ales and American wild ales. But don't just take my word for it – swing by their tasting room to sample some yourself!
And let's not overlook 4 Hands Brewing Co. This creative brewery crafts one-of-a-kind beers meant to pair well with food and push what's expected from styles. Their City Wide Pale Ale has become quite iconic around here!
Lastly, there's Side Project Brewing which focuses solely on barrel-aged beers like sours and stouts. It might be last on this list but certainly not least.
Here are these gems summed up:
| Brewery | Specialty |
| --- | --- |
| Urban Chestnut Brewing Company | Traditional European + Modern American Craft Beers |
| Schlafly Beer | Over 60 Unique Styles/year |
| Perennial Artisan Ales | Belgian Style & Wild Ales |
| 4 Hands Brewing Co. | Creative Food-centric Beers |
| Side Project Brewing | Barrel-Aged Sours & Stouts |
From historic breweries to new kids on the block pushing boundaries, you've got plenty of options when it comes to sampling some stellar suds in St.Louis! So grab your pint glass folks because whether you're an IPA aficionado or stout fanatic – there's something here for every beer lover out there!
Kansas City's Award-Winning Breweries
Alright, beer enthusiasts! You're in for a treat as we spill the hops on some of Kansas City's award-winning breweries. Buckle up, 'cause we're off on a frothy adventure!
Firstly, let's talk about Boulevard Brewing Company – an institution that needs no introduction. It's been quenching the thirst of locals and tourists alike since 1989, making it one of the oldest craft breweries in Missouri – talk about OG status! With their wide range of brews from hearty stouts to crisp IPAs, they've bagged numerous awards including a gold medal at the Great American Beer Festival.
Next up is Cinder Block Brewery in North Kansas City. Started by homebrewer Bryce Schaffter in 2013, it quickly turned heads with its innovative flavors and techniques. Their Black Squirrel Russian Imperial Stout won them accolades at the US Open Beer Championship – not bad for a brewery that was once just a dream.
Lastly but certainly not least is KC Bier Co., bringing traditional German brewing methods to the heartland since 2014. They've earned recognition for their Dunkel dark lager which won silver at both World Beer Cup and Great American Beer Festival.
Here's a glimpse into these noteworthy breweries:
| Brewery | Founded | Notable Award |
| --- | --- | --- |
| Boulevard Brewing Company | 1989 | Gold Medal at Great American Beer Festival |
| Cinder Block Brewery | 2013 | US Open Beer Championship Winner |
| KC Bier Co. | 2014 | Silver Medal at World Beer Cup & Great American Beer Festival |
These are just three examples among many that make Kansas City such an exciting landscape for beer lovers. So next time you're planning your brewery tour or simply craving something different than your usual pint, remember these names!
Noteworthy Small Town Missouri Breweries
When you're exploring the Show-Me State, don't miss out on visiting some quaint small town breweries. They've got charm, personality, and of course, great beer! Let's discover a few together now.
Tucked away in Mark Twain's hometown of Hannibal is Mark Twain Brewing Company. Here's where you'll experience the fusion of literary history with craft brewing. The brewery isn't just known for its Tom Sawyer themed beers; it has a robust menu featuring classic American favorites that'll satiate your hunger after a day on the Mississippi River.
If rustic ambiance is your thing, look no further than Piney River Brewing Company in Bucyrus. Nestled in an old 70s barn overlooking Big Piney River, this award-winning microbrewery is all about celebrating Ozark culture and traditions through their flavorful brews. It's easy to see why their float trips followed by tasting sessions are so popular!
Over in St James, there's Public House Brewing Company, founded by two brothers whose love for quality beer saw them leave their corporate jobs to follow their passion. Known for its warm hospitality and community-oriented approach besides its stellar lineup of brews, Public House is more than just a pit stop – it's an experience.
Also worth mentioning is Weston's very own Weston Brewing Company, one of the oldest breweries in the state re-established after Prohibition. You'll love their traditional lagers brewed using original recipes from German immigrants who settled here back in the 1800s.
Don't forget about Mother's Brewing Company over at Springfield either! This place doesn't shy away from bold flavors or experimental brews making every visit an adventure.
Mark Twain Brewing Co., Hannibal
Piney River Brewing Co., Bucyrus
Public House Brewery Co., St James
Weston Brewery Co., Weston
Mother's Brewery Co., Springfield
So go ahead and add these small town gems onto your Missouri brewery bucket list! Each one offers something unique beyond just great beer – be it rich history, scenic beauty or sheer camaraderie among fellow beer lovers.
Missouri Brewery Tours Worth the Visit
You're in for a treat if you're a beer enthusiast planning to visit Missouri! There's an abundance of breweries that offer tours, and trust me, they're worth your time. From historical brewing sites to innovative craft beer hubs, there's something for every taste bud.
Let's kick things off with Anheuser-Busch, situated in St. Louis. It's one of the oldest and most renowned breweries in America. Here you'll get a glimpse into the rich history of beer-making while also sampling some iconic brews. The complimentary tour is great but if you're willing to shell out a few bucks, the "Beer Master Tour" is highly recommended!
The Kansas City Bier Company should be next on your list. They specialize in German-style beers so if you've got a hankering for Hefeweizen or Dunkel, this place won't disappoint! Their guided tours provide insights into their unique brewing process and end with generous tastings.
Down south, Springfield houses Mother's Brewing Company – another must-visit spot on your brewery tour spree! You'll fall head over heels for their quirky ambiance and wide range of beers. Free tours are offered on Saturdays which include an overview of their brewing methods plus samples to enjoy.
Boulevard Brewing Company is yet another Kansas City gem that can't be missed! It's known as one of the largest specialty brewers in the Midwest. Their 45-minute walking tour will take you through production areas followed by tastings of fresh brews straight from barrels!
Before we wrap up this section remember:
Book your tours ahead online as spots fill up quickly.
Don't forget your ID – it's required even if just taking a tour.
Oh yeah… don't drink and drive!
Now that I've whetted your appetite (or rather wetted your whistle), go ahead plan those visits! Remember it isn't just about tasting different brews but also immersing yourself in each brewery's unique culture and story – making these Missouri brewery tours truly worth it!
Brews and Food Pairings at Missouri Breweries
You're in for a treat, my friend! When it comes to beers and bites, Missouri breweries have got it down to an art. Let's dive into some of the top pairings you can find in the state.
First up, there's Perennial Artisan Ales in St. Louis. They've got this robust Imperial Stout named "Abraxas" that's a real palate pleaser, especially when paired with spicy Mexican food or hearty beef dishes. Think tacos al pastor or juicy steak fajitas…yum!
Swing by Boulevard Brewing Company in Kansas City next. Here, you'll find their signature Unfiltered Wheat Beer – a brew so smooth and light that it complements almost any dish. But if you want our recommendation? Try it with grilled chicken or fish for an experience that'll leave your taste buds dancing.
Over at Mother's Brewing Company in Springfield, they suggest pairing their Three Blind Mice Brown Ale with smoked meats or earthy cheeses like Gouda or Cheddar. Trust us on this one – the combination is simply divine!
Perennial Artisan Ales: Abraxas + spicy Mexican food/beef
Boulevard Brewing Company: Unfiltered Wheat Beer + grilled chicken/fish
Mother's Brewing Company: Three Blind Mice Brown Ale + smoked meats/earthy cheeses
In Columbia, swing by Logboat Brewing Co, where their Snapper IPA is all the rage. This hoppy beauty pairs perfectly with spicy foods and bold flavors like blue cheese or caramelized onions.
And let's not forget about Joplin's own Missouri Southern State University brewery – yes, you read that right! Their MSSU Lion Lager goes great with classic American fare like burgers and fries.
Logboat Brewing Co: Snapper IPA + Spicy foods/blue cheese/caramelized onions
MSSU Brewery: Lion Lager + Burgers/fries
So there you have it folks! Don't just take our word for it though; get out there and embark on your own Missouri brewery adventure today!
In Conclusion: The Best of the Show-Me State's Brew
Let's wrap this up with a toast to Missouri and its amazing brewery scene. After all, you've been on quite an adventure through the beer landscape of the "Show-Me State". We hope that our guide has helped you discover some new favorites and maybe even inspired some future road trips.
You've seen how Missouri's brewing history is as rich as its beers are flavorful. From St. Louis' Anheuser-Busch—the kingpin of American breweries—to Kansas City's Boulevard Brewing Company, which has made waves in the craft beer world, there's no shortage of great brews to sample here.
Now let's talk faves! Here are our top three picks:
Boulevard Tank 7: This farmhouse ale strikes a perfect balance between complex flavors and drinkability.
Schlafly Pale Ale: A quintessentially British-style ale from St. Louis' oldest independent brewery.
Side Project Derivation: A decadently rich and velvety stout that ranks among the best in America.
Remember, these are just highlights—there's always more to explore when it comes to Missouri beers!
So next time you're in town or looking for a new brew to try, don't hesitate to reach out for one of Missouri's finest. Because whether you're into hop-forward IPAs, smooth stouts or fruity sours—you'll find something right up your alley in this exceptional beer state.
Cheers to good times and great beers! See you at the next pint!