Ah, Nebraska! Known for its cornfields, football, and… breweries? You betcha! Nebraska's brewing scene is thriving and a paradise for any craft beer aficionado. From Omaha to Lincoln and every town in between, you'll find a unique blend of traditional brewing methods mixed with innovative twists that are distinctly Nebraskan.
Now let's get one thing straight – when we say "best breweries", we don't just mean the ones that serve the tastiest beers (though they do). We're talking about places that offer an unforgettable experience. You know those spots where the atmosphere gives off such great vibes it feels like home? Where the staff treats you less like a customer and more like family? That's what Nebraska breweries are all about.
So whether you're planning your next road trip or already live nearby, these top-notch Nebraska breweries should be on your must-visit list. They're not just serving up glasses of cold brews – they're pouring their heart and soul into each pint. Cheers to that!
Exploring Nebraska's Craft Beer Scene
You'll find that the craft beer scene in Nebraska is as vibrant and varied as its landscape. From Omaha to Lincoln, you're never far from a fantastic pour. Let's dive into this Midwestern beer paradise!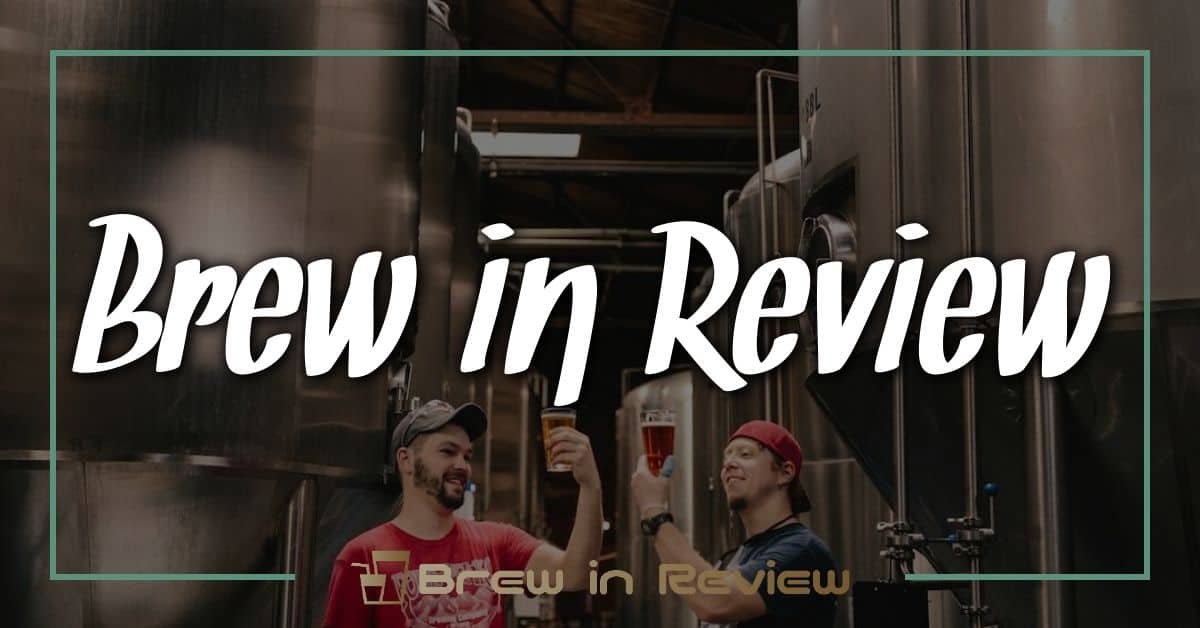 For starters, let's talk about Zipline Brewing Co. They've been serving up delicious brews since 2012 and show no signs of slowing down. Their Copper Alt, with its unique blend of German malts and hops, has become something of a local legend.
Zipline Brewing Co

Founded: 2012
Signature Brew: Copper Alt
Location: Lincoln
Next on your must-visit list should be Infusion Brewing Company located in Omaha. It's housed in a renovated 1917 meat market – how cool is that? Their Vanilla Bean Blonde Ale is not only their signature brew but also an award winner at the Great American Beer Festival.
Infusion Brewing Company

Founded: 2013
Signature Brew: Vanilla Bean Blonde Ale
Location: Omaha
And we can't forget about Upstream Brewing Company, also based in Omaha. This brewery doubles as an excellent restaurant where you can pair your pint with some hearty fare.
Upstream Brewing Company

Founded: 1996
Signature Brew: Varies (Rotating Selection)
Location: Omaha
Nebraska certainly knows how to do craft beer right! Each spot offers something unique – whether it's a distinctive flavor profile or a quirky venue story. So next time you're passing through the Cornhusker State, make sure to explore these breweries and taste what Nebraska's craft beer scene has to offer!
Historical Overview of Breweries in Nebraska
Let's take a step back in time and explore the legacy of brewing in Nebraska. You might not know this, but the history is as rich and nuanced as the beers themselves. The pioneers of Nebraska brewing were German immigrants who brought their beer-making traditions to the state in the mid-19th century. Among them was Frederick Krug, who established what would become one of Omaha's most enduring breweries in 1859.
It wasn't all smooth sailing for Nebraska breweries though! In 1917, Prohibition hit, putting a damper on things until it ended in 1933. Despite these challenging times, some resilient brewers emerged victorious. Metz Brewery and Storz Brewing Company are notable examples that weathered this storm.
Fast forward to modern times, there's been an incredible resurgence of craft breweries across the state over the past few decades – a true testament to Nebraskans' love for quality brews! As per recent data from Brewers Association:
| Year | Number of Craft Breweries |
| --- | --- |
| 2010 | 14 |
| 2020 | 52 |
To think that it all started with just a handful of German immigrants' passion for brewing!
You can find traces of Nebraska's rich brewing heritage today in every pint served across its thriving brewery scene – from prairie-inspired lagers at Scratchtown Brewing Company to innovative concoctions at Zipline Brewing Co., each has a story steeped into its unique flavor profile.
These days, you'll find an impressive array of styles and flavors showcasing local ingredients and creativity that seem boundless. Whether you're an ale aficionado or stout specialist – or maybe IPAs are more your thing – there's something for everyone on tap here.
Yet amidst all this modern-day diversity and innovation, we mustn't lose sight where it began: with those first brave brewers who had no idea they were laying down roots for one heckuva beer-loving future here in good ol' Nebraska!
Top Rated Breweries in Omaha
Dive into the heart of Nebraska's craft beer scene with a visit to Omaha. This city is brimming with top-notch breweries, each offering unique brews that'll have your taste buds dancing.
Don't miss a trip to Infusion Brewing Company. It's nestled in the historic Benson neighborhood and this local favorite brings creativity to every pint. Their Vanilla Bean Blonde Ale? It's a must-try!
Next up on your brewery tour should be Brickway Brewery & Distillery located in downtown Omaha's Old Market District. Brickway prides itself on breaking tradition, offering both classic beers and innovative concoctions like their Maple Pecan Brown.
If you're after something rustic and hearty, head over to Vis Major Brewing Co. They've got an impressive lineup of robust ales and lagers, not forgetting their food menu which pairs perfectly with their brews.
Let's not forget about Scriptown Brewing Company, folks! Located in the Blackstone District, they specialize in session beers—meaning you can enjoy more than one without feeling overwhelmed by alcohol content.
Lastly, there's Zipline Brewing Co'. Known for its simplicity and precision, Zipline offers a wide range of styles from hoppy IPA's to crisp lagers.
So there you go! A quick guide to some of the best breweries right here in Omaha:
Infusion Brewing Company
Brickway Brewery & Distillery
Vis Major Brewing Co.
Scriptown Brewing Company
Zipline Brewing Co.
Remember though – while these are some top picks, there are plenty more breweries waiting for you in Omaha! So why wait? Grab your friends or family and embark on an unforgettable beer journey today!
Specialty Beers from Lincoln Breweries
If you're a fan of craft beer, Lincoln's local breweries are sure to impress. Not just any brews, mind you – we're talking about their one-of-a-kind specialty beers that set them apart from the rest. Let's dive in and explore some of these unique suds.
Blue Blood Brewing Company has truly made a name for itself with its iconic "Wicked Snout" series. They've got everything from rich stouts to refreshing pilsners, all crafted with an innovative twist. Our favorite? It's gotta be the 'Peanut Butter Porter'. With its creamy texture and robust peanut butter flavor, it's like dessert in a glass!
Zipline Brewing Co., on the other hand, is known for their daring experimentation with flavors. Ever tried a beer brewed with hibiscus or ginger? You can here! Their 'Copper Alt' stands out as it combines the richness of German malts with American hops creating a perfect balance between sweet and bitter notes.
Now let's talk about Empyrean Ales. Their claim to fame is their 'Dark Side Vanilla Porter', an intriguing blend of roasted malt and real vanilla beans that'll have your taste buds doing backflips! This brewery isn't shy about pushing boundaries or playing around with unusual ingredients.
Blue Blood Brewing Company: Wicked Snout Series
Zipline Brewing Co.:

Copper Alt (with hibiscus or ginger)

Empyrean Ales:
Remember folks, these aren't your run-of-the-mill beers; they're specially crafted concoctions designed to offer unique drinking experiences. So if you find yourself in Lincoln, make sure to stop by these local breweries and give their special brews a try!
Craft Beer Festivals and Events in Nebraska
In the heart of America, you'll find Nebraska's vibrant craft beer scene is booming. There's a whirlwind of beer festivals throughout the year where you can taste what the local brewers have been cooking up.
Let's start with The Great Nebraska Beer Fest. It's an annual event held in Papillion, packed with over 100 craft breweries from all across the U.S., including plenty of locals! The fest features live music, food trucks, and more importantly, unlimited sample pours.
Next on your list should be Omaha Beer Week, a ten-day celebration showcasing Omaha's growing craft beer culture. They've got brewery tours and tap takeovers to special releases and educational sessions – it's a must-visit for any aspiring beer connoisseur.
Don't forget about Nebraska Hop Cup, an annual competition among Nebraska breweries to see who uses home-grown hops best. Proceeds from this event go towards cultivating our state's hop growing industry– so not only do you get to enjoy some top-notch brews, but you're also supporting local agriculture!
Here are some notable mentions:
Brew at the Zoo: Held at Lincoln Children's Zoo every summer.
Holiday Cheers & Beers: A winter wonderland for adults in Omaha featuring seasonal beers.
Oktoberfest Celebrations: Numerous Oktoberfest events across Nebraska with traditional German beers.
So there you have it! Whether you're looking for something unique or traditional, there's no shortage of fun-filled beer events in Nebraska!
Sustainable Practices of Nebraska's Breweries
Let's dive right into the world of beer brewing, where the environment is just as important as the end product. Many breweries in Nebraska are taking steps to incorporate sustainable practices into their operations, and it's making a huge difference.
One such leader in sustainability is Brickway Brewery & Distillery. They're not only about brewing some outstanding beers but also about giving back to Mother Nature. How do they do that? Well, it starts with their energy consumption. They've installed solar panels on their roof that generate about 25% of their electricity needs! That's a significant saving both for them and our planet.
Now let's head over to Zipline Brewing Co., another brewery that's big on eco-friendly practices. For one thing, they reclaim heat from their brewing process to warm up water for new batches — talk about turning waste into wealth! And here's the kicker: Zipline also supports local farmers by donating spent grain (a byproduct of beer production) as animal feed. It reduces waste while supporting local agriculture – now that's what we call a win-win!
A notable mention must go out to Infusion Brewing Company – they're all about recycling! From grain bags to pallets and even used yeast, nothing goes unused if they can help it. Plus, they've teamed up with local charities like Keep Omaha Beautiful for various environmental initiatives.
Here are some quick facts:
Brickway Brewery & Distillery generates around 25% of its energy needs from solar power.
Zipline Brewing Co reclaims heat from brewing processes and donates spent grain to local farms.
Infusion Brewing Company recycles almost everything possible in their operation.
Sustainable practices aren't just good for business; they're great for the community too. These breweries show us that doing right by Earth doesn't have to mean sacrificing quality or taste—it simply means being innovative and caring enough to make those extra efforts count.
Unique Tasting Experiences at Nebraska's Breweries
When you're hankering for a frosty pint, Nebraska's breweries won't disappoint. You'll discover a diverse array of unique tasting experiences that will make your taste buds do a happy dance.
In downtown Omaha, you'll find Brickway Brewery & Distillery. What makes them stand out? It's their dedication to experimentation. They're not afraid to push the boundaries, creating brews with unexpected ingredients like jalapeno or coffee! Now that's sure to give your tongue something new to ponder!
Maybe you're more of a traditionalist in your beer preferences? Don't worry; we've got you covered there too! Upstream Brewing Company has been serving up classic styles since 1996. Here's what they offer:
A rotating selection of seasonal beers
Classic lagers and stouts
Mouthwatering food pairings
And let's not forget about the tiny town of Ord. It may only have around 2,000 residents, but it's also home to Scratchtown Brewing Company – known across the state for its exceptional craft beer lineup.
If numbers are more your thing, check this out:
| Brewery | Number of Beer Styles |
| --- | --- |
| Brickway Brewery & Distillery | Over 30 |
| Upstream Brewing Company | Approximately 40 |
| Scratchtown Brewing Company | Nearly 20 |
Now that gives you an idea of how wide-ranging Nebraska's brewing scene is!
You see, it doesn't matter if you're a hop head or malty maverick – Nebraska has something for every kind of beer lover. So why wait? Start planning your brewery tour now and experience these amazing flavors first-hand!
Conclusion: The Future of Brewing in Nebraska
What a journey it's been! We've toured the state, tasted the finest brews, and met some exceptional brewers along the way. But what does the future hold for brewing in Nebraska? Well, let's take a peek.
Craft beers are on the rise across America and you'll be thrilled to know that Nebraska is no exception. It turns out that Nebraskans really love their beer! More than ever, people are craving unique flavors and small-batch beers. This thirst for craft brews could potentially push local breweries into new territories of creativity and innovation.
But there's more good news. Your support for these local businesses isn't going unnoticed – it's fueling an industry boom that promises even more great things to come!
According to data from Brewers Association:
| Year | Breweries in Nebraska |
| --- | --- |
| 2015 | 32 |
| 2020 | 52 |
That's right! The number of breweries has seen significant growth over just five years!
And this trend doesn't seem to be slowing down anytime soon. With consumers becoming increasingly adventurous with their beer choices – especially when they're locally brewed – we can anticipate even more exciting changes forthcoming.
Lastly, don't forget about sustainability. Many Nebraska brewers are committed to reducing their environmental impact by sourcing ingredients locally and implementing energy-efficient practices. This not only benefits our planet but also guarantees a sustainable future for brewing in Nebraska.
So here's your takeaway: Keep exploring those local breweries because each pint you enjoy supports an industry brimming with potential! And as always, remember to drink responsibly – here's to your next frothy adventure into Nebraska's beer scene!