Nevada, known for its glitzy casinos and vibrant nightlife, also has a bustling craft beer scene that's just waiting to be explored. You might think it's all about the bright lights of Las Vegas, but there's so much more brewing in this state. From Reno to Henderson, Nevada's breweries are serving up a wide range of unique and flavorful beers that will have you raising your glass for another round.
These breweries aren't just about the beer – they're also community hubs where you can kick back with friends, enjoy live music, or even participate in trivia nights. If you're a hophead or just someone who enjoys a good pint now and then, pull up a stool at one of these local spots.
So why not take a break from the slots and poker tables to discover some of Nevada's best kept secrets? Whether it's an IPA with notes of citrus and pine or a stout that tastes like chocolate-covered cherries, you'll find something to tantalize your tastebuds. Let's dive into the world of craft beer in Nevada!
Exploring Nevada's Top Breweries
Let's dive into the world of Nevada's breweries, where each pint tells a unique story. It's not just about what's in your glass; it's about the journey that got it there.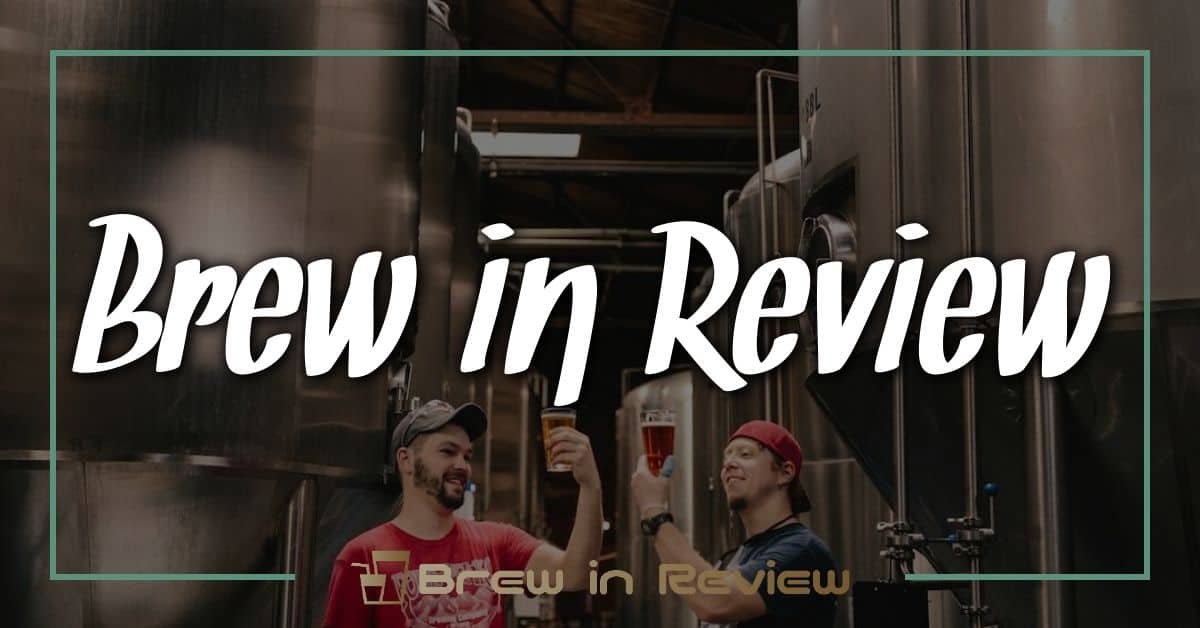 First up is Great Basin Brewing Company, arguably the most awarded brewery in Nevada. Located in Sparks and Reno, they have been quenching Nevadans' thirst since 1993 with their signature 'Icky IPA'. They're known for their innovative brewing techniques and wide variety of beers – over 100 different types to date! With such an extensive selection, you're sure to find something that suits your taste buds.
Next on our list is Tenaya Creek Brewery. Situated in Las Vegas, this centrally located gem pumps out high-quality brews that are distributed all over the state and beyond. Their lineup includes everything from hoppy IPAs to rich stouts, making them a must-visit destination for beer lovers.
Then we have Revision Brewing Company, another standout brewery based in Sparks. They specialize in hop-forward beers like their Revision IPA, but don't let that fool you into thinking they're one-note; they've also mastered styles ranging from Belgian Blondes to hefty Imperial Stouts.
Over at Lovelady Brewing Company located in Henderson, family tradition merges with modern creativity. The Lovelady brothers offer an ever-changing rotating tap list filled with both classic picks and experimental brews to keep things interesting for regular patrons.
Last but certainly not least is Pigeon Head Brewery, nestled right in the heart of Reno. Priding themselves on producing traditional lagers with a twist, Pigeon Head offers a cozy atmosphere perfect for enjoying some quality brew time!
Each of these breweries has its own distinct character and charm – just like the colorful state they call home! Whether you're looking for a classic ale or an adventurous new flavor profile, Nevada's top breweries are ready to serve up exactly what you crave.
So next time you're thirsty while traversing through Silver State landscapes or after hitting those neon-lit Vegas streets – these top-notch breweries will be there pouring perfection into every pint!
Exquisite Craft Beers in Nevada
So, you've caught the craft beer bug? Well, you're in luck! Nevada's brewing scene has exploded in recent years with an array of impressive breweries cropping up left and right. Let's explore some of the best places where you can savor these artisan beverages.
First off, we've got Great Basin Brewing Company. They hold the title as Nevada's oldest brewery, making it a must-see for any beer enthusiast. Their "Icky IPA" is considered a flagship brew that's been turning heads since its inception. It's floral, it's hoppy, and it packs a punch!
Then there's Joseph James Brewing Company, located in Henderson. This place might not be as old as Great Basin but they're certainly leaving their mark on the industry. Their "Citra Rye Pale Ale" is something to write home about – boasting citrusy notes and just enough bitterness to keep things interesting.
Of course, we couldn't talk about exquisite beers without mentioning IMBĪB Custom Brews from Reno. These folks have expertise in creating unique barrel-aged sour beers with a complexity that'll leave your taste buds dancing!
We also have:
Lead Dog Brewing: Known for their juicy IPAs
Tenaya Creek Brewery: Loved for their award-winning Bonanza Brown Ale
And let me tell ya – those are just the tip of the iceberg when it comes to what Nevada offers beer lovers!
Remember folks: always drink responsibly and make sure to appreciate all the hard work that goes into crafting these wonderful brews. Now go on out there and explore what could very well become your next favorite brewery!
The Appeal of Las Vegas Breweries
Now, when you think 'Las Vegas', your first thought might be casinos and dazzling lights. But hold on to your beer mugs because there's more to Sin City than just gambling! It's time we take a detour down the lesser-known path of Las Vegas breweries.
Yes, you heard it right. In recent years, Las Vegas has been brewing up some seriously good craft beers. These aren't your average watered-down pints but unique and flavorful brews that can stand toe-to-toe with any international competition. You won't believe the stats!
| Year | Number of Breweries |
| --- | --- |
| 2015 | 10 |
| 2020 | 25 |
That's right! In just five short years, the number of breweries has more than doubled. This explosive growth tells us one thing: folks in Las Vegas are thirsty for local beer.
And these aren't faceless corporations churning out bland brews either. Nope! Each brewery here in Las Vegas has its own distinct personality and style:
Tenaya Creek Brewery: Known for their Hop Ride IPA.
Bad Beat Brewing: Their Bluffing Isn't Weisse Hefeweizen is a crowd favorite.
CraftHaus Brewery: Famous for Evocation Saison.
The quality isn't just in their produce but also in the atmosphere of these breweries which are situated away from the bustling Strip, offering an escape into a world where hops reign supreme and every sip is an adventure!
So next time you're planning a night out or looking for something different to do in this city that never sleeps, give those dice a rest! Venture off-the-beaten-track and explore some top-notch breweries instead. Trust us; you'll love what Las Vegas is brewing up!
Reno: A Hub for Beer Enthusiasts
Reno, you're in for a treat! Known as the "Biggest Little City in the World," it's also making a splash on the beer scene. With unique microbreweries popping up left and right, your taste buds are sure to go on an adventure.
Let's kick things off with Great Basin Brewing Company. They've got something for everyone – from their signature Icky IPA to their Outlaw Milk Stout. The Great Basin isn't just Nevada's oldest brewery; it's also one of its finest. You'll find that they've been racking up awards left and right, not just locally but nationally as well.
But don't stop there! Next on your list should be Revision Brewing Company. These guys are all about pushing boundaries and experimenting with flavors. In fact, they've built quite the reputation for their diverse range of IPAs. So if you're an IPA lover, this is your place!
Now if you prefer smaller craft breweries, then Lead Dog Brewing will be right up your alley. Situated in Reno's arts district, this brewery offers a rotating selection of seasonal beers alongside its core favorites like Citra Solo IPA or Conan's Wrath Double IPA.
Finally, we can't forget about FiftyFifty Brewing Co., situated just outside of Reno in Truckee. It might require a bit of travel time but trust us – it's worth every minute! They're famous for their Eclipse series – barrel-aged imperial stouts each differentiated by different colored wax atop the bottles.
To sum it all up:
Great Basin Brewing Company: Oldest Brewery with award-winning beers
Revision Brewing Company: Best choice for diverse IPAs
Lead Dog Brewing: Perfect choice for small-scale craft beer lovers
FiftyFifty Brewing Co.: Famous for Eclipse Series (barrel-aged imperial stouts)
So get out there and start exploring these incredible breweries! Remember though – always enjoy responsibly.
Small-Town Breweries Making a Big Impact
You've heard of the big names, sure, but let's shift the spotlight to some small-town breweries in Nevada that are making waves in the world of craft beer. These hidden gems may not have the size or scale of their larger counterparts, but what they lack in size, they make up for with quality and character.
First up is Great Basin Brewing Co. Nestled in Sparks and Reno, Great Basin has been serving up unique brews since 1993. Their "Icky IPA" is one you'll want to try – it's a local favorite for its bold flavors and balanced bitterness.
Just down the road in Henderson, you'll find Lovelady Brewing Company. They're family-owned and operated, brewing everything from classic IPAs to experimental sours right on Water Street. Their commitment to community shines through – they regularly host events supporting local charities.
Over in Boulder City is Boulder Dam Brewing Co, named after (you guessed it) Hoover Dam itself! This brewery captures that old-timey feel while offering fantastic beers like their Hell's Hole Hefeweizen or Black Canyon Stout.
Circling back north to Elko is where we find Ruby Mountain Brewing Company. Operating out of a barn at over 5,000 feet elevation gives their beers an edge you can't replicate anywhere else! The crisp mountain water used makes each sip fresh and flavorful.
Here's a quick snapshot:
| Brewery | Location | Must-Try Brew |
| --- | --- | --- |
| Great Basin Brewing Co | Sparks/Reno | Icky IPA |
| Lovelady Brewing Company | Henderson | Any Experimental Sour |
| Boulder Dam Brewing Co. | Boulder City | Hell's Hole Hefeweizen |
| Ruby Mountain Brewing Company. | Elko | Barrel-Aged Porter |
These breweries might be small town by definition but don't let that fool ya'. Each one's bringing something unique to Nevada's beer scene – be it through community spirit or innovative brewing techniques. So next time you're passing through Nevada, make sure these spots are on your beer bucket list!
Seasonal Specials: Unique Nevada Brews
Hey there, beer enthusiasts! Let's take a moment to marvel at the unique seasonal specials that our beloved Nevada breweries have to offer. You're in for a treat!
One must-visit spot is the Great Basin Brewing Company. This place never fails to impress with its ever-changing lineup of seasonal brews. Their "Ichthyosaur IPA" (or "Icky", as locals call it) might be their flagship drink, but wait till you get your hands on their Winter Warlock Barley Wine. It's got this rich maltiness that'll warm your soul on those chilly Nevada evenings.
Next up on our list is none other than Tenaya Creek Brewery. These guys are all about creativity when it comes to their seasonal offerings. Ever heard of a Pomegranate Berliner Weisse? Well, now you have and trust us, it's a game-changer!
Swinging by Revision Brewing Company, we can't help but mention their Citra Slam IPA – an autumn special with notes of mango, lime and pine flavors that make for a refreshing gulp down memory lane! And if stouts are more your style, then you'll love Revision's winter special—'Doctor's Orders'.
Here's something cool:
Great Basin Brewing Company: Winter Warlock Barley Wine
Tenaya Creek Brewery: Pomegranate Berliner Weisse
Revision Brewing Company: Citra Slam IPA
And let's not forget about Lovelady Brewing Company down in Henderson. They've got an impressive array of seasonal brews like the 'Love Juice' which steps into the spotlight every spring.
So there you have it! A quick tour through some unique brews from our favorite Nevada spots during different seasons. Remember folks, these are just highlights; each brewery has many more frothy delights waiting for you throughout the year.
Pairing Your Brew With Local Cuisine
So, you've found a favorite brew in one of Nevada's top-notch breweries. Now what? Well, why not enhance your beer experience with some local cuisine? It's no secret that the right food and drink pairing can take a meal from good to unforgettable. And, let me tell ya, Nevada has an array of dishes that'll make your taste buds sing when paired with local brews.
Let's start with the basics. Got a light lager or wheat beer in hand? These types of beers are crisp and refreshing, making them perfect partners for seafood dishes like shrimp scampi or grilled fish tacos you'd find at many Lake Tahoe eateries. Their delicate flavors won't overwhelm the subtleness of the seafood but will cut through any richness nicely.
But maybe you're sipping on something darker and more robust like a stout or porter? Hearty meats are gonna be your best bet here. A juicy steak from any Reno steakhouse or even some spicy barbecue ribs found roadside in Elko will stand up beautifully against these potent brews.
And don't forget about those hop-forward IPAs! They have bold flavors that can handle equally bold foods. Try pairing them with spicy Mexican fare or zesty Thai dishes; their bitterness helps balance out heat and enhances aromatic spices wonderfully.
Lastly, if you've opted for a fruity ale or sour beer, pair it with creamy cheeses or decadent desserts. Trust me—there's nothing quite like indulging in rich cheesecake from a Las Vegas bakery while savoring your tart cherry sour!
Nevada's diverse culinary scene offers plenty of opportunities to experiment with pairings so don't be afraid to mix 'n' match until you find your perfect combo!
Conclusion: Choosing Your Next Brewery Visit
So you've made it to the end of this beer-soaked journey, and we're betting your taste buds are tingling with anticipation. But how do you decide which of these amazing Nevada breweries to visit next? Well, that's all up to your personal taste and adventurous spirit!
Ask yourself what you're really after. Do you crave bold, hoppy IPAs or do you lean towards smooth, malty stouts? Maybe you're in the mood for a tart sour or a fruity wheat ale. Whatever your preference is, there's a brewery in Nevada ready to pour you the perfect pint.
Don't forget about location. If you're situated in Northern Nevada, Great Basin Brewing Co might be your best bet. On the other hand if South is where home is at for ya', Tenaya Creek Brewery could be more convenient. And if happenstance finds you roaming around Henderson area – don't miss out on CraftHaus Brewery.
Remember also:
Special Events: Breweries often host fun events like beer releases and live music nights.
Tours: Nothing beats seeing how your favorite brews are made.
Food Pairings: Some breweries have restaurants or food trucks on-site making for an awesome meal combo.
Now it's time for that tough decision – but hey! Who said you can only choose one? With so many phenomenal options why not create a little "brewery bucket list" of sorts and aim to visit them all eventually?
In any case just remember that wherever your brewery adventures take you in Nevada – great beer awaits! So here's raising our virtual glass to your upcoming hops-filled escapades. Cheers!