You're in for a treat! New Hampshire, with its picturesque landscapes and vibrant local food scene, also happens to be a hotspot for craft beer enthusiasts. It's brimming with impressive breweries that offer unique brews, friendly environments, and truly unforgettable experiences.
If you're thirsty for adventure (and great beer), New Hampshire is the place to be. Whether you're a seasoned beer connoisseur or just love trying new things, this charming state has got your cravings covered. With an array of breweries offering everything from rich stouts to refreshing IPAs – each with their own distinct twist – there's something for every palate.
Now let's dive right into the frothy goodness that makes New Hampshire such an enticing destination for beer lovers. Buckle up! You're about to embark on a hop-filled journey through some of the best breweries in the Granite State.
Exploring the Craft Beer Scene in New Hampshire
Hold on to your beer mugs, folks! You're about to dive into the vibrant world of craft beers in New Hampshire. This quaint state is slowly but surely carving out a name for itself in the American craft beer scene with an impressive lineup of breweries sprouting up left and right.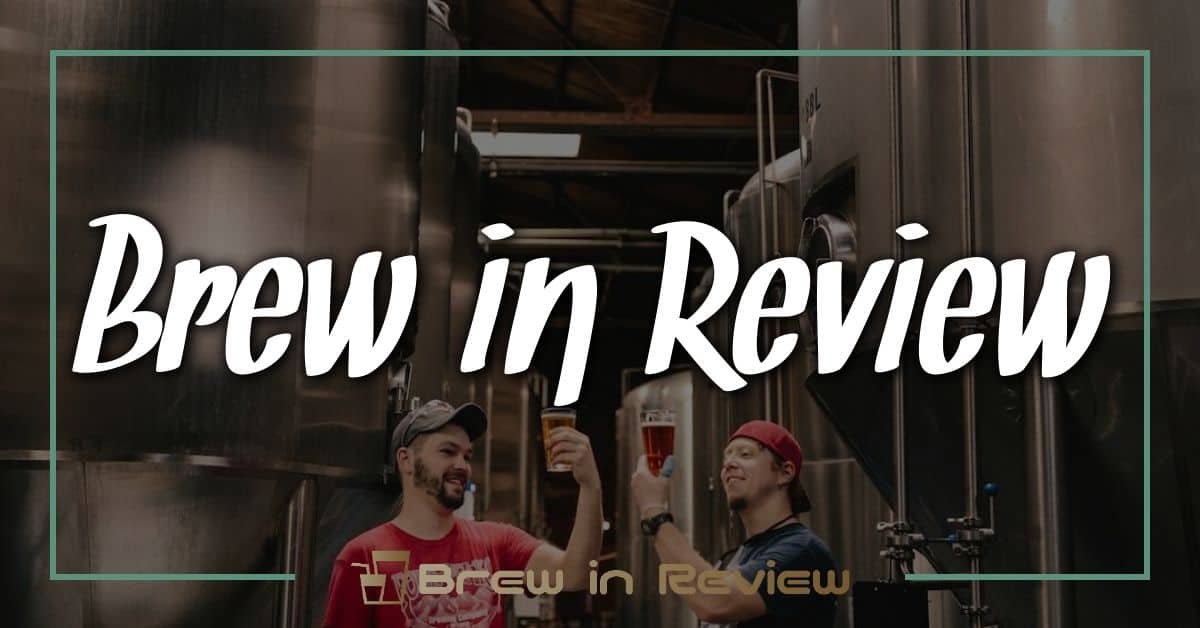 First off, you've got Smuttynose Brewing Company. It's one of the pioneers in the state's craft beer industry, boasting a rich history dating back to 1994. Located in Hampton, Smuttynose has made its mark with its award-winning "Old Brown Dog Ale" that'll leave you wagging your tail for more!
| | Brewery Name | Notable Brew |
| --- | --- | --- |
| 1 | Smuttynose Brewing Company | Old Brown Dog Ale |
Then there's Stoneface Brewing Co., nestled away in Newington. They're known for their dedication to quality over quantity. Their India Pale Ales (IPAs) are wildly popular amongst locals and visitors alike – definitely worth a sip when you're exploring what they have on tap!
| | Brewery Name | Notable Brew |
| --- | --- | --- |
| 2 | Stoneface Brewing Co. | IPA |
But wait, there's more! If you find yourself around Portsmouth, make sure to drop by Earth Eagle Brewings – a place where creativity meets brewing science. They've got some unique brews like gruits (herbal beers), which are hard to come by elsewhere!
Lastly, we can't forget Schilling Beer Co.! Overlooking Littleton's Ammonoosuc River, this brewery focuses on progressive European-style beers with flavors that'll take your taste buds straight across the Atlantic!
So gear up and get ready! Your journey through New Hampshire's thriving craft beer scene is just getting started – and trust me; it's going to be one frothy ride!
Top-Rated Breweries in New Hampshire
So, you're on the hunt for some seriously good beer? Well, lucky for you, New Hampshire is a craft brew paradise. There's no shortage of amazing breweries just waiting to be discovered.
Let's start with Smuttynose Brewing Company. They've been around since 1994 and they're one of the state's original craft breweries. Their IPA is legendary but don't overlook their Old Brown Dog Ale – it's a fan favorite!
Next up is Stoneface Brewing Co. Nestled in Newington, Stoneface has made quite a name for themselves with their full-bodied IPAs and Pale Ales. But it's not all hops here – they've got a delightful Russian imperial stout that'll knock your socks off!
Now head over to Portsmouth where you'll find Great Rhythm Brewing Company right along the scenic North Mill Pond. These guys are all about 'drinking great'. Their Resonation Pale Ale is an absolute must-try.
Want something different? Check out Schilling Beer Co based in Littleton. They specialize in progressive European-style beers – think Belgian-inspired ales and German lagers.
Here's another gem: Deciduous Brewing Company located in Newmarket. They're known for their innovative, ever-changing lineup of brews which often feature seasonal ingredients.
But hey, don't just take our word for it! Each brewery offers its unique flavor profiles and experiences:
Smuttynose Brewing Company: Iconic IPAs & Ales
Stoneface Brewing Co: Full-Bodied IPAs & Stouts
Great Rhythm Brewing Company: Scenic Sips & Pale Ales
Schilling Beer Co: European-Style Beers
Deciduous Brewing Company: Innovative Seasonal Brews
Get out there and explore these top-rated breweries in New Hampshire yourself! You never know what new favorite pour you might discover next.
Unique Beer Flavors at Granite State Breweries
New Hampshire, or as locals affectionately call it, the Granite State, is home to some incredible breweries that are sure to excite any beer enthusiast. One of the first things you'll notice in your craft beer journey here is the sheer diversity and uniqueness of flavors these brewmeisters bring to their creations.
Let's kick things off with Smuttynose Brewing Company. Here, they're all about pushing boundaries with their unique flavor profiles. Have you ever heard of a pumpkin ale? Well, they've got one! Their Pumpkin Ale combines a malt backbone with an extra dose of homemade pumpkin pie spice for a truly unique fall treat.
Onward to Canterbury Aleworks where you'll find the 'Toad Stool Oat Stout', a dark beer brewed with oats and rich chocolate malt. This isn't just your average stout; it's smooth and creamy but packs quite a punch in terms of flavor.
If you're up for something truly out-of-the-box, then Schilling Beer Co.'s 'Poppy's Moonship Gose' should be on your radar. They've taken traditional German-style sour wheat ale and added a twist — lemongrass and Thai basil. Sounds exotic? It's precisely that!
Now if we talk numbers:
| Brewery | Unique Flavor |
| --- | --- |
| Smuttynose Brewing Company | Pumpkin Ale |
| Canterbury Aleworks | Toadstool Oat Stout |
| Schilling Beer Co. | Poppy's Moonship Gose |
Note: The beers mentioned above are not ranked but listed randomly
So get ready to explore these fantastic breweries in New Hampshire. You'll discover flavors beyond your wildest dreams that don't just stop at being different – they redefine what beer can be! Don't forget though, part of the fun is discovering new favorites along the way and there are plenty more Granite State Breweries waiting for your visit.
Seasonal Beers: A Specialty of New Hampshire's Brewers
In the heart of New England, New Hampshire has carved out a unique niche in the brewing world. The state's breweries have a knack for crafting seasonal beers that capture the essence of each changing season. Whether it's a crisp fall lager or a hearty winter stout, these brewmasters know how to match their concoctions with what you're craving during every part of the year.
Maybe you've sampled some of these seasonal delights? You might remember Smuttynose Brewery's Pumpkin Ale, an autumn classic that perfectly blends subtle spice notes with pumpkin flavors. Or perhaps you've tried Woodstock Inn Brewery's Frosty Goggles, a winter red ale that warms your insides when it's chilly outside.
What makes these seasonal beers so special? It boils down to quality ingredients and innovative brewing methods. Many breweries source local ingredients whenever possible. For instance, Portsmouth Brewery uses freshly picked apples from nearby orchards for its Apple Harvest Lager. That kind of care and attention to detail shines through in every sip.
Now let's talk numbers! Here are some quick stats about New Hampshire's brewery scene:
| Number of Breweries | Total Barrels Produced Annually | Average Barrels per Brewery |
| --- | --- | --- |
| 93 | 140,000 | 1,500 |
These figures represent not only the growth and dynamism within New Hampshire's craft beer industry but also reflect how much locals and visitors alike love their beer!
So next time you're visiting New Hampshire or cruising through its scenic byways, make sure you stop by one of its renowned breweries for a taste of their stellar seasonal brews. After all, there's nothing like experiencing first-hand why this state is quickly becoming known as a haven for beer lovers!
Sustainable Practices in New Hampshire Brewing Industry
When you think of beer, sustainability might not be the first thing that pops into your mind. But hang on a second! It's becoming an increasingly important aspect in New Hampshire's brewing industry. More and more, breweries are looking for ways to minimize their environmental footprint and promote sustainability.
Take Smuttynose Brewing Company as an example. They're sitting pretty at Hampton, NH with their LEED Gold-certified production facility. What does that mean? Well, it means they've got some serious eco-credentials on their side! The brewery has a solar array that provides 30% of its energy needs, recycles waste products into animal feed, and uses heat recovery systems during brewing.
Let's talk numbers:
| Brewery | Energy Source | Percentage |
| --- | --- | --- |
| Smuttynose Brewing Co. | Solar Power | 30% |
But hey, sustainable practices aren't just about the environment. There's also social responsibility to consider. Breweries like Stoneface Brewing Co., located in Newington, NH make sure to give back to the community by hosting events and donating a portion of sales to local charities.
Now let's shift our focus towards another big player: Throwback Brewery at Hobbs Farm. This place is all about local sourcing – from grain-to-glass – striving for most ingredients coming within a 200-mile radius!
And guess what? Their efforts don't stop there. Throwback Brewery also boasts an energy-efficient brewhouse with solar panels providing power and hot water heating system.
Here are some quick stats:
| Brewery | Key Practice |
| --- | --- |
| Stoneface Brewing Co. | Community Engagement |
| Throwback Brewery | Local Sourcing |
So next time you enjoy a craft beer from one of these New Hampshire breweries rest assured knowing they're doing their bit for Mother Earth – while serving up some seriously good brews! Talk about raising the bar… or should we say pint?!
New Hampshire Brewery Tours Worth Taking
When planning your trip to New Hampshire, you'll definitely want to keep a few spots on your radar. These are the breweries that offer fantastic tours, showcasing their unique brewing processes, ingredients and of course, their delicious brews.
Firstly, let's talk about Smuttynose Brewing Company in Hampton. They've been crafting top-notch beers since 1994 and their tour is nothing short of amazing. You're given an up-close look at how they create their wide selection of brews and the history behind this iconic brewery.
Now if you're more into small-batch craft beers with some serious personality then Schilling Beer Co. in Littleton should be your next stop. Their European-inspired brews have won them numerous awards and during the tour they hold nothing back – from explaining the intricate details of each beer to sharing anecdotes about their journey as brewers.
And who could forget about Portsmouth Brewery? As New Hampshire's first brewpub, it holds a special place in many beer-lovers' hearts. Not only will you get a comprehensive tour of their brewing facilities but also learn about their commitment to using locally-sourced ingredients.
If these three aren't enough for you (and we totally understand if they aren't), here are a few more noteworthy mentions:
Stoneface Brewing Co., Newington: Known for its hop-forward American IPAs.
Woodstock Inn Station & Brewery, North Woodstock: A family-owned brewery offering great food alongside its range of beers.
Redhook Ale Brewery, Portsmouth: A part of Craft Brew Alliance known for innovative brews.
So there you have it! Your guide to some must-experience brewery tours in New Hampshire that promise not only good beer but also fascinating insights into the world of brewing.
Local Awards and Accolades for NH Breweries
Now, let's raise a toast to the amazing breweries in New Hampshire that have not just won the hearts of beer lovers but also bagged some major awards and accolades. Did you know many NH breweries have been recognized at national and international levels? It's true!
For starters, Smuttynose Brewing Company has made quite a name for itself. In 2014, they were awarded first place in the United States Beer Tasting Championship for their Robust Porter – now that's robust indeed!
Here are some other noteworthy winners:
Schilling Beer Co scooped up an award at the Great American Beer Festival in 2020.
Stoneface Brewing Co was named Brewery of the Year in 2018 by Yankee Magazine.
Portsmouth Brewery got Silver Medal at World Beer Championships for "Kate The Great" Russian Imperial Stout.
| Brewery | Award | Event |
| --- | --- | --- |
| Smuttynose Brewing Company | First Place | US Beer Tasting Championship (2014) |
| Schilling Beer Co | Winner | Great American Beer Festival (2020) |
| Stoneface Brewing Co | Brewery of the Year | Yankee Magazine (2018) |
| Portsmouth Brewery | Silver Medal – Kate The Great Russian Imperial Stout | World Beer Championships |
But it's not only about winning big events. Many local breweries like Able Ebenezer Brewing Company and Throwback Brewery get showered with love locally too. They've been repeatedly voted as favorites on platforms such as Yelp and Trip Advisor.
Isn't it fascinating how these brewers bring together traditional brewing methods with innovative techniques to create beers that charm both critics and patrons alike? So, next time you're sipping a cold one from one of these award-winning NH breweries, you'll know you're tasting a bit of history seasoned with loads of passion!
Conclusion: The Art of Brewing in New Hampshire
Let's take a quick trip down memory lane, shall we? Through this article, you've journeyed through the heart of New Hampshire's vibrant beer scene. You've discovered that it's more than just an industry – it's an art form steeped in tradition and fueled by innovation.
You've visited places where brewing is done with passion and precision. From Schilling Beer Co.'s European-inspired brews to Smuttynose Brewing Company's commitment to sustainability, each brewery has its charm and uniqueness.
What makes these breweries truly shine is their dedication to quality. They're not simply churning out pints; they're crafting experiences. Every sip tells a story, from the ingredients sourced locally to the love poured into every batch.
Here are some highlights from our brewery tour:
Most Eco-Friendly Brewery: Smuttynose Brewing Company
Best European-Inspired Brews: Schilling Beer Co.
Crowd Favorite for IPA Lovers: Stoneface Brewing Co.
Best Variety of Beers on Tap: Moat Mountain Smoke House & Brewing Co.
New Hampshire may be small in size but don't let that fool you – its craft beer scene is mighty! So why wait? Grab your buddies, chart your course and embark on a flavor-filled adventure across New Hampshire's finest breweries.
Remember, whether you're a casual drinker or a hardcore hophead, there's something for everyone here. And who knows? Your next favorite brew might just be waiting around the corner at one of these fantastic New Hampshire breweries!
So here's raising a glass (or two) to the Granite State's thriving beer landscape – filled with creativity, craftsmanship and most importantly… great beers! Cheers!