Hey there, beer lover! If you're on the prowl for a new brew to fall in love with or just want to explore some of the best breweries that New York has to offer, you've come to the right place. Get ready to embark on a hop-filled journey through some of the Empire State's standout brewing establishments.
From Buffalo's industrial chic microbreweries all the way down to Brooklyn's rustic taprooms, New York boasts an impressive array of spots where craft beer magic happens. Whether you prefer your pints filled with hazy IPAs, robust stouts, or crisp lagers – there's something for every discerning palate.
But enough chit-chat. Let's dive head-first into this frothy adventure and discover what makes these NY breweries truly exceptional. Buckle up, it's going to be one helluva ride!
Exploring New York's Craft Beer Scene
Ain't it wonderful how the craft beer scene in New York has exploded over the past decade? You're now spoilt for choice, with a variety of small-scale breweries popping up in almost every borough. These aren't just any old breweries, they're places where passion meets tradition, and creativity flows as freely as the brews themselves.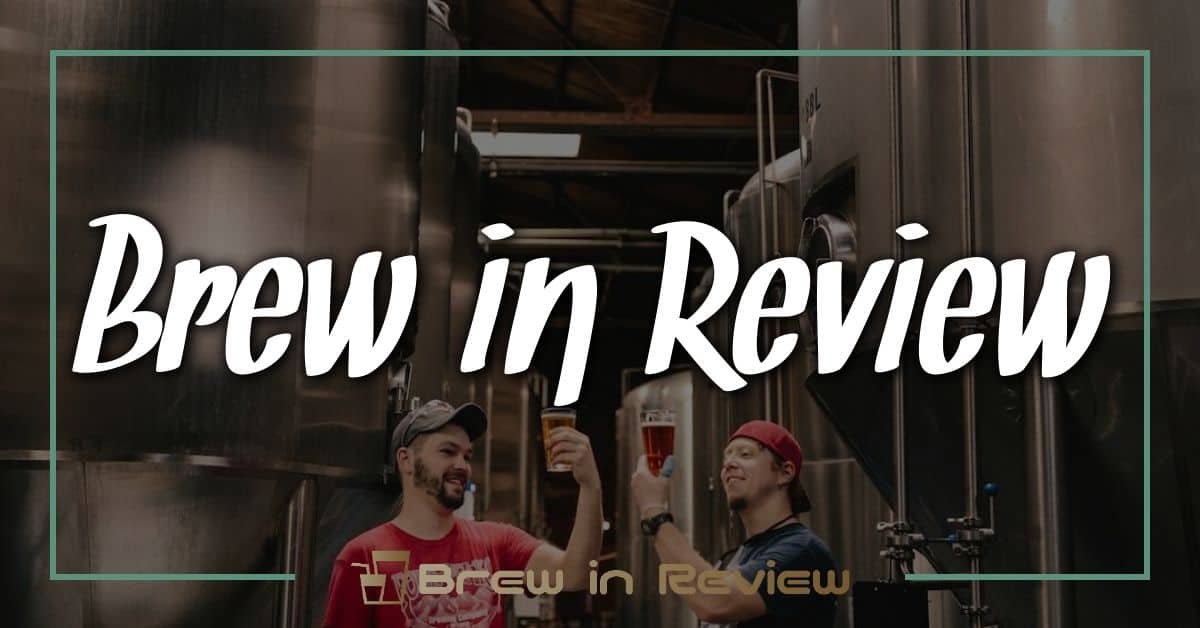 One such gem is Brooklyn Brewery. It's not just about their award-winning lager here; there's an array of seasonal and specialty beers that'll have your taste buds dancing to a different tune every time you visit. And let's not forget about their tours – a fascinating journey through one of New York's brewing pioneers.
Now, if you're more of an IPA aficionado, then Sixpoint Brewery should be on your radar. Located in Red Hook, Brooklyn, this brewery is all about pushing boundaries and reinventing classic styles. Their Resin IPA is something you've gotta try – it packs quite a punch!
Heading over to Staten Island? Don't miss out on Flagship Brewing Company. They believe good people deserve good beer, which might explain why they're so popular among locals! Make sure you give their APA (American Pale Ale) a shot – it's got rave reviews!
Lastly but by no means leastly (yes we made that word up), there's Gun Hill Brewing Co., nestled in The Bronx. This veteran-owned brewery takes pride in its innovative approach to craft beer while honoring traditional methods. Their Void of Light stout has won several awards and rightly so – it's absolutely delicious!
So folks – whether you're into IPAs or stouts or anything else under the sun – New York's got a brewery for you! Remember though – always drink responsibly!
Top Rated Breweries in NYC
So, you're on a quest to find the best breweries in New York City? Your journey's about to get a whole lot tastier. Let's dive into some of the city's top-rated spots for beer lovers.
First up, there's Brooklyn Brewery. It isn't just known locally; it's gained international fame for its high-quality beers. Here you'll find an impressive array of craft brews ranging from lagers and stouts to seasonal specials. Their tasting room is also open for tours, giving you a behind-the-scenes look at their brewing process.
Next, let me introduce the gem that is Other Half Brewing. They've made a name for themselves by pushing boundaries and experimenting with unique flavors. If bold IPAs or complex stouts are your thing, this is your place. Plus, they release new beers every week – so there's always something novel to try!
In Manhattan's heart lies Heartland Brewery, another must-visit spot if you fancy traditional American-style beers with a twist. Known for their house-brewed beers like Cornhusker Lager and Indiana Pale Ale, Heartland promises an authentic beer experience right in one of NYC's busiest hubs.
Heading over to Long Island City? Don't miss out on Big Alice Brewing. This microbrewery prides itself on using organic and locally sourced ingredients in all its brews. From jalapeño rye to sweet potato farmhouse ale – expect nothing but innovative offerings here!
Downright don't forget about Evil Twin Brewing either! Although relatively new on the scene compared to others mentioned here, Evil Twin has quickly risen through ranks due to its varied selection of experimental brews.
Ready for some intriguing numbers? Check out these stats:
| Brewery | Year Founded | Number of Beers |
| --- | --- | --- |
| Brooklyn Brewery | 1988 | Over 130 |
| Other Half Brewing | 2014 | Over 600 |
| Heartland Brewery | 1995 | Over 50 |
| Big Alice Brewing Co. | 2013 | Over 200 |
| Evil Twin Brewing NY | 2016 | Over 90 |
Remember folks: while we're talking about these rock-star breweries today – New York is home to hundreds more. So whether you're seeking hoppy IPAs or creamy stouts – keep exploring until you discover your personal favorite!
The Art of Brewing: Best Microbreweries in NY
If you're a beer enthusiast, your heart might just beat a little faster when you hear about the thriving microbrewery scene in New York. Let's dive deep into the art that is brewing and spotlight some well-loved microbreweries.
You wouldn't believe it, but the Empire State is home to over 400 breweries! A good chunk of these are small-scale, craft breweries who've turned their passion for hops into an art form. Every year they're attracting beer lovers from all corners with unique brews and inviting atmospheres.
Take Grimm Artisanal Ales for instance, nestled in East Williamsburg, Brooklyn. This husband-wife duo has been making waves since 2013 with their experimental approach to brewing. They're known for their innovative flavor profiles that range from tart sour ales to robust stouts.
For those who favor traditional European beers, Transmitter Brewing in Long Island City will be right up your alley. Their focus on French and Belgian style farmhouse ales has earned them quite a reputation among beer enthusiasts. The brewery offers 20 different styles of saisons alone!
Venturing north you'll find Plan Bee Farm Brewery in Poughkeepsie. Their mission? To create beers using only ingredients found in New York State – talk about staying local! With each sip, you can taste the Hudson Valley's rich terroir.
Here's a quick rundown:
| Brewery | Location | Notable For |
| --- | --- | --- |
| Grimm Artisanal Ales | Brooklyn | Experimental Brews |
| Transmitter Brewing | Long Island City | Traditional European Beers |
| Plan Bee Farm Brewery | Poughkeepsie | Locally-Sourced Ingredients |
Each brewery tells its own story through its unique brews–it's more than just fermented grains; it's culture served in every pint glass! So if you're ever wandering around NY looking for some quality brews, remember these names—you won't be disappointed.
Guide to Brooklyn's Finest Breweries
Brooklyn's got a brewing scene that you won't want to miss. The borough is home to some of the best craft breweries in New York City, each offering unique brews and inviting atmospheres.
First stop on your beer adventure should be Other Half Brewing. They've been crafting top-notch IPAs since 2014, making waves in the industry with their bold flavors and innovative techniques. With over 200 distinct beers under their belt, it's safe to say they know a thing or two about brewing! If you're an IPA lover, this place will feel like heaven.
Next up, we've got Threes Brewing. This spot isn't just known for its excellent beer selection but also for its lively atmosphere. It functions as a bar, event space and even hosts live music. Now let's talk about their beers – they have an extensive range including everything from light lagers to strong stouts.
Don't forget about Five Boroughs Brewing Co., another highlight of Brooklyn's brewing scene. They pride themselves on creating quality beers that represent the diversity and energy of NYC itself. Whether you're into hoppy IPAs or prefer something lighter like a Pilsner, Five Boroughs has got your back!
Lastly but definitely not least is KCBC – Kings County Brewers Collective. These guys are all about community collaboration and killer craft brews! Their rotating tap list ensures there's always something new to try.
To sum things up: Brooklyn is brimming with excellent breweries waiting to serve you your next favorite pint!
Other Half Brewing: Known for top-notch IPAs
Threes Brewing: Offers great beer selection with live music
Five Boroughs Brewing Co.: Creates diverse range of quality beers
KCBC – Kings County Brewers Collective: Rotating tap list with emphasis on community collaboration
So when you're in Brooklyn, don't just stick to the usual tourist sites; make sure these breweries are on your must-visit list too!
Famous Lagers and Ales from Manhattan Brewers
Let's dive into the world of Manhattan breweries, where each pint tells a story. The city that never sleeps has an equally tireless brewing scene. We're talking about thirst-quenching lagers and rich, complex ales that have made their mark on the craft beer landscape.
At the top of our list is Heartland Brewery, Manhattan's first American-style brewpub since prohibition! Their Cornhusker Lager is something you've got to try – it's light, crisp and perfectly refreshing after a long day exploring the city. They also have an impressive range of seasonal brews like Farmer Jon's Oatmeal Stout and Full Moon Barley Wine which are worth checking out!
Now let's talk about Paulaner NYC, an offshoot of Munich's celebrated Paulaner Brauerei. Their Hefeweizen is an absolute must-try with its beautiful balance between fruity sweetness and spicy clove flavors.
And then there's Harlem Brewing Co., presenting us with one heck of an ale in their Renaissance Wit. This Belgian-style wheat beer packs quite a punch with its citrusy notes paired beautifully with hints of spice.
Circling back downtown we find ourselves at Alphabet City Brewing Company. Their flagship beer Easy Blonde Lager has quickly become a local favorite thanks to its drinkability and subtle honey sweetness.
Here are some quick stats:
| Brewery | Beer Type | Alcohol by Volume |
| --- | --- | --- |
| Heartland Brewery | Cornhusker Lager | 5% |
| Paulaner NYC | Hefeweizen Ale | 5.5% |
| Harlem Brewing Co. | Renaissance Wit Ale | 5% |
| Alphabet City Brewing Company. | Easy Blonde Lager | 4.7% |
So next time you're in town or if you're just looking for your next beer adventure right at home…remember these names! You'll be diving headfirst into what makes New York's brewery scene so unique – no passport needed!
New York's Unique Brewery Experiences
Let's dive into the world of beer, right here in the heart of New York. You're about to discover why this city is famed for its unique brewery experiences.
You might be surprised to learn that there are over 400 breweries across New York State. That's right, 400! But it's not just about quantity – it's also about quality and diversity. Here's a taste:
Brooklyn Brewery in Williamsburg offers 'Beer Mansion' events where you can explore different rooms each offering distinct brews. It feels like you're stepping into a beer wonderland.
Next up, we've got Garvies Point Brewery in Glen Cove. This spot is known for its nautical-themed tasting room featuring sea-inspired brews.
Remember Gun Hill Brewing Company, located in Bronx? They were one of the first breweries to bring commercial brewing back to the borough after decades!
| Brewery | Location | Speciality |
| --- | --- | --- |
| Brooklyn Brewery | Williamsburg, Brooklyn | Beer Mansion Events |
| Garvies Point Brewery | Glen Cove, Long Island | Sea-Inspired Brews |
| Gun Hill Brewing Company | Bronx, NYC | Reviving Commercial Brewing |
Your taste buds won't get bored either with options like fruity IPAs, dark stouts and even sours on offer at these locations.
While enjoying your pint or flight (that's a sampler of beers for those unfamiliar), don't forget to soak up some history too! Many of these places have stories dating back centuries which add an extra layer to your beer-drinking experience.
That's what makes brewery visits in New York so special – they're not just about drinking beer (although that's great fun too), but also about immersing yourself in culture and history while sampling some truly exceptional brews.
Seasonal Specialties: Noteworthy Beers by Season
New York's craft beer scene changes with the seasons, and you're sure to find a brew that hits the spot no matter what time of year it is.
As spring springs into life, breweries across the city start rolling out their lighter, more refreshing offerings. You've got your crisp pilsners, your fruity wheat beers – they're just perfect for those early patio days. A standout? The "Spring Landscape" from Grimm Artisanal Ales. It's a farmhouse ale that packs in flavors of pear and white pepper – talk about a fresh start to the season!
Summer in New York can be sweltering, but don't sweat it – there's a beer for that. Local brewers tend to favor hop-forward IPAs and tart sours when temperatures soar. If you ask us, we'd point you towards SingleCut Beersmiths' "Kim Hibiscus Sour Lagrrr". With its vibrant pink hue and tart kick, it's like summer in a glass!
When autumn leaves start falling, breweries follow suit with heartier brews designed to warm you from the inside out. That means lots of malty lagers and robust porters coming onto the scene. One specific mention? "Autumn Landscape" from Threes Brewing – an amber lager that pairs perfectly with cozy sweater weather.
Winter doesn't mean hibernation for New York brewers! Quite contrary; they're busy concocting darker and stronger beers like stouts and barleywines to keep you feeling snug as snow falls outside. For instance, check out Brooklyn Brewery's "Black Chocolate Stout". This imperial stout – rich with notes of chocolate and coffee – will have you embracing winter nights.
Seasonal beers offer an exciting way to explore New York's brewing landscape throughout the year! So next time you're in town or looking for something new at your local bottle shop remember this seasonal guide.
Conclusion: The Ultimate NY Brewery Experience
So, you've made it this far! You've journeyed with us through the frothy landscape of New York's beer scene. Isn't it amazing to see just how varied and vibrant the brewery culture in the Big Apple really is?
From the innovative brews at Other Half Brewing Co., to the rustic charm of Transmitter Brewing, each place offers a unique experience that's worth savoring. And hey, let's not forget about those hidden treasures like Grimm Artisanal Ales or SingleCut Beersmiths. These spots might be off the beaten path, but trust me – they're brewing up some of the city's best beers.
Of course, we can't ignore our craft beer giants either. Brooklyn Brewery and Sixpoint Brewery are iconic for a reason – their beers have certainly left an indelible mark on New York's beer history.
Here's a quick look back at our top picks:
Other Half Brewing Co.
Transmitter Brewing
Grimm Artisanal Ales
SingleCut Beersmiths
Brooklyn Brewery
Sixpoint Brewery
Whichever spot you choose to visit first (or next), remember this: Exploring breweries isn't just about tasting different beers; it's also about experiencing local culture, engaging with passionate brewers and joining in on lively conversations over shared pints.
So go ahead – immerse yourself in these liquid love letters to New York City. Whether you're a seasoned craft-beer lover or someone who's just dipping your toes into this hoppy world, there's sure to be something that will make your taste buds dance with joy!
And remember, while this list does cover some incredible places to grab a brew in NY, it barely scratches the surface of what this city has to offer. So keep exploring; who knows what delicious discoveries await around the next corner? With that said: Here's cheers to your ultimate NY brewery experience – may it be filled with unforgettable flavors and fun-filled moments!