Hey there, beer lovers! If you're on the hunt for your next frothy pint of bliss, North Carolina might just be your beer paradise. The Tar Heel State is absolutely brimming with incredible breweries that will knock your socks off. From mountain brewpubs serving up hearty stouts to coastal taprooms showcasing crisp lagers and hoppy IPAs, North Carolina's brewery scene is as diverse as it gets.
You'll find that each brewery has its own unique personality and vibe, much like the people who call this place home. Some focus on traditional brewing methods while others are all about pushing boundaries and experimenting with flavors. Fun fact: There's a reason why Asheville has been dubbed "Beer City USA." It boasts more breweries per capita than any other US city!
So go ahead, grab your trusty tasting glass and get ready to embark on a sudsy journey through some of the best breweries in North Carolina. You're in for an unforgettable experience filled with delicious beers, friendly folks, and Southern charm aplenty!
Exploring North Carolina's Beer Scene
Welcome to the vibrant beer scene of North Carolina! It's a place where craft meets tradition, and innovation is in every sip. If you're a beer enthusiast or even just someone who appreciates a good brew, this state has plenty to offer.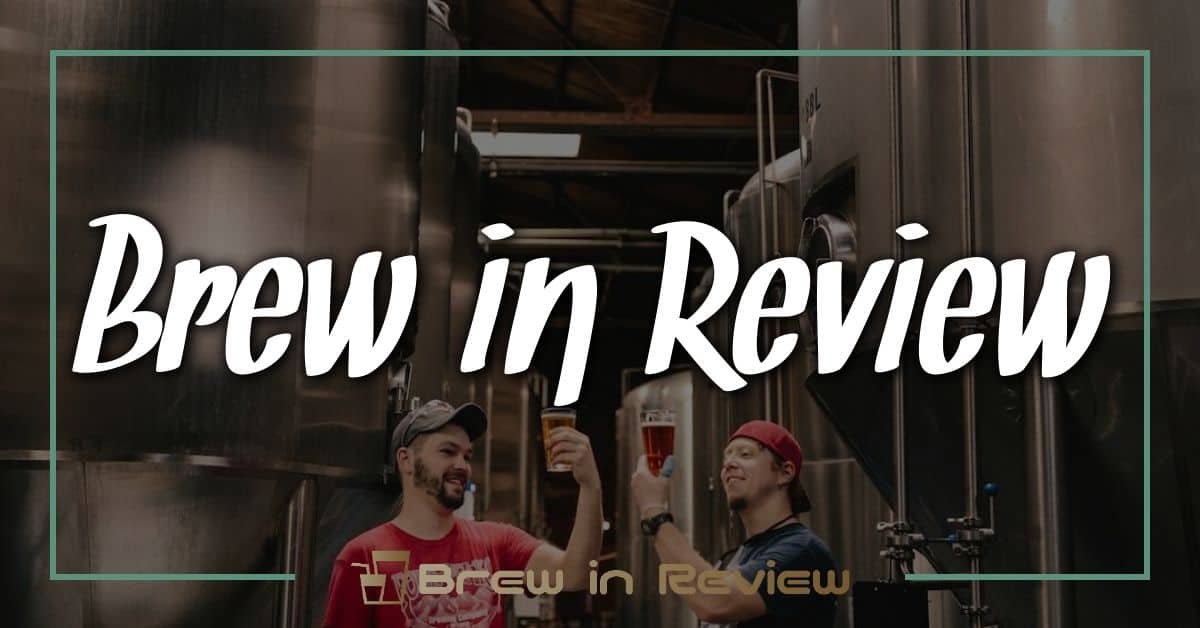 Let's start with Asheville – often referred to as "Beer City USA". They've got more breweries per capita than any other U.S. city – that's impressive, right? With over 30 breweries ranging from nano-breweries to regional ones like Sierra Nevada and New Belgium Brewery. Each one boasts its unique character and flavor profile.
Sierra Nevada: Known for their bold and hoppy beers.
New Belgium Brewery: Their Fat Tire Amber Ale is famous nationwide!
Moving eastward, we hit Raleigh-Durham area – home to some stellar breweries such as Fullsteam Brewery or Ponysaurus Brewing Co. Don't miss out on:
Fullsteam Brewery: Famous for using local ingredients like sweet potatoes and basil in their beers.
Ponysaurus Brewing Co.: Known for their creative brews that push boundaries.
Don't think we forgot about Charlotte! This bustling metropolis offers an array of options too, including NoDa Brewing Company and Olde Mecklenburg Brewery. Here's what they are known for:
NoDa Brewing Company: Their Hop Drop 'N Roll IPA won gold at the World Beer Cup!
Olde Mecklenburg Brewery: They recreate authentic German-style lagers perfectly.
And it doesn't stop there! Smaller towns like Boone and Blowing Rock also have fantastic contributions to North Carolina's beer scene with Appalachian Mountain Brewery & Cidery plus Blowing Rock Brewing Company holding strong reputations.
In total, wouldn't you believe it if we told you there are over 300 breweries dotted across the state? Yes, you heard that right! Now isn't that reason enough to explore North Carolina's beer scene?
Remember folks, always drink responsibly while exploring these fine establishments. Cheers!
The Craft Beer Revolution in North Carolina
There's been quite the buzz in the Tar Heel State and it's all about beer. Specifically, craft beer! Over the past decade, North Carolina has seen a massive boom in its brewery scene, catapulting it to become one of America's top craft beer destinations.
In 2010, there were around 45 breweries operating in the state. Fast forward to today and you're looking at over 300 thriving breweries! That's some serious hop growth and here are how those numbers break down:
| Year | Number of Breweries |
| --- | --- |
| 2010 | 45 |
| now* | >300 |
*Estimates as of current year
A big player that sparked this revolution was Asheville's Highland Brewing Company. Opening their doors back in '94 when craft beer was still an alien concept for many, they paved the way for future brewers.
But what exactly started this explosion? Well, it wasn't just a matter of taste buds changing. Legislation played a huge part too. Back in 2005, North Carolina passed "Pop The Cap" law which lifted alcohol limit on beers from mere 6% ABV (Alcohol by Volume) to a generous 15%. This opened up an entirely new world for local brewers to experiment with bold flavors and stronger brews.
Nowadays you'll find everything from traditional lagers to funky sours on tap across NC's breweries like Raleigh's Trophy Brewing or Charlotte-based NoDa Brewing Company.
And let me tell ya', if you're passionate about your pints or simply enjoy trying something new – these places should be on your must-visit list:
Highland Brewing Company: Known for their Gaelic Ale
Trophy Brewing: Famous for their unique takes on IPAs
NoDa Brewing Company: Home of award-winning Hop Drop 'n Roll IPA
So yes folks, gone are the days where Bud Light ruled supreme. In North Carolina – it's all about embracing variety and celebrating local creativity within every pint glass!
Top Breweries in Asheville: The Craft Beer City
Asheville, North Carolina isn't just a city – it's a craft beer destination. With more breweries per capita than any other U.S. city, there's no denying that Asheville is deeply rooted in the world of craft brewing.
First up on our list is Burial Beer Co. This brewery has earned their reputation by focusing on traditional Belgian-style ales and German lagers. They've also got an innovative side, though; they love to experiment with some pretty wild ingredients! Their taproom has a rustic charm that invites you to sit down, grab a pint, and stay awhile.
If IPAs are your jam then Hi-Wire Brewing should be next on your itinerary. They're known for their balanced and approachable beers – perfect if you're new to the craft beer scene or just like your brews easy-drinking. Don't miss out on their flagship Hi-Pitch IPA!
Have you heard about Green Man Brewery? It's one of the oldest breweries in town! This place focuses mainly on English styles – think Porters, ESBs (Extra Special Bitters), and IPAs brewed to British recipes. It's like taking a trip across the pond without leaving North Carolina.
Ever thought about combining yoga with beer? At Wedge Brewing Company, you can do just that! Offering yoga classes followed by refreshing house-made beers makes this spot super unique.
And let's not forget about Bhramari Brewing Company, named after the Hindu Goddess of bees. Bhramari offers an eclectic mix from honey-infused brews to culinary inspired concoctions – definitely worth checking out!
Here's a quick snapshot for ya:
Burial Beer Co | Belgian-style Ales & German Lagers
Hi-Wire Brewing | Balanced and Approachable Beers
Green Man Brewery | English Style Beers
Wedge Brewing Company | Yoga Classes & House-Made Beers
Bhramari Brewing Company | Honey-Infused Brews
So why not immerse yourself in Asheville's vibrant craft beer scene? Who knows what hoppy adventures await!
Breweries Making a Splash in Charlotte
Let's dive into the heart of North Carolina – Charlotte. It's no secret that beer lovers are having a ball here, thanks to the bevy of breweries making their mark. Now, let me tell you about some of these beer havens that have been creating ripples in the city.
First up is NoDa Brewing Company, one of the oldest names on the block. They're not just old, but gold too! Their Hop Drop 'n Roll IPA won at the World Beer Cup 2014 and since then there's been no looking back for this beloved brewery.
Next on your must-visit list should be Birdsong Brewing Co. Known for their unfiltered beers and dedication to quality ingredients, they've quickly become a favorite among locals and tourists alike. Their Higher Ground IPA? Well, it's something you'd climb mountains for!
If experimental brews pique your interest then Heist Brewery might just steal your heart away (pun intended!). From their Citraquench'l IPA to Cataclysm II Imperial Stout – every sip will leave you wanting more.
Over at The Olde Mecklenburg Brewery – or OMB as it's fondly called – tradition meets taste with each pour. Being Charlotte's oldest craft brewery, they've perfected German-style beers down to an art form.
Here are some stats:
| Brewery | Established In | Specialty |
| --- | --- | --- |
| NoDa Brewing Company | 2011 | Hop Drop 'n Roll IPA |
| Birdsong Brewing Co. | 2009 | Higher Ground IPA |
| Heist Brewery | 2012 | Citraquench'l IPA |
| The Olde Mecklenburg Brewery | 2009 | Copper Amber Ale |
There you go! A short list but packed with flavor! So next time you're in Charlotte make sure to visit these breweries and experience firsthand what makes them so special.
Notable Breweries in the Triangle Area (Raleigh, Durham, Chapel Hill)
So, you've found yourself in the famed Triangle area of North Carolina? You're in luck! This region is not just acclaimed for its research institutions and sports teams but has also carved out quite a reputation as a brewery haven. Let's embark on a sudsy journey through Raleigh, Durham, and Chapel Hill.
Raleigh – or as beer enthusiasts like to say 'the capital of southern beer' – is teeming with breweries that are worth your while. Take Crank Arm Brewing Company for instance. Established over seven years ago by cycling enthusiasts turned brewers, their brews reflect their passion for both bikes and beers. Another gem is Trophy Brewing Co, which aside from serving award-winning brews offers some amazing pizza to boot.
Durham isn't left behind in this hops race either! Fullsteam Brewery here runs on the concept of plow-to-pint. They source local produce to craft distinct flavors that truly represent Southern beer. Then you have Ponysaurus Brewing Co whose quirky name matches their innovative brews and whimsical taproom.
Now let's cruise towards Chapel Hill where we find the likes of Carolina Brewery, one of the oldest breweries in the state still pumping out quality brews since 1995. Don't miss out on Steel String Brewery, known for its small-batch beers inspired by traditional brewing cultures around our globe.
That's it folks – just a taste (pun intended) of what's bubbling up in these parts:
Crank Arm Brewing Company
Trophy Brewing Co
Fullsteam Brewery
Ponysaurus Brewing Co
Carolina Brewery
Steel String Brewery
Ready to grab your pint glass yet? The next round's waiting at these top-notch Triangle breweries!
Hidden Gems: Lesser Known Breweries in North Carolina
So, you've checked out all the big-name breweries in North Carolina and now you're curious about what else is out there? Well, my friend, you're in for a treat. The Tarheel State is brimming with under-the-radar spots that are just waiting to be discovered. Let's dive into some of these hidden gems that should definitely make your brewery bucket list.
First up on our journey off the beaten path is Haw River Farmhouse Ales in Saxapahaw. This place isn't just a brewery—it's an experience! Nestled right beside the Haw River, they've got a knack for crafting unique Belgian-inspired brews using locally sourced ingredients. If you're lucky, you might even catch one of their live music nights!
Next up is Fonta Flora Brewery over in Morganton. These folks take local to a whole new level—most of their ingredients come from within 200 miles! They specialize in creating funky and tart wild beers that will keep your taste buds guessing.
Then we have Wooden Robot Brewery tucked away in Charlotte's South End neighborhood. You can't miss their signature blend of tradition and innovation—they're experts when it comes to marrying Belgian brewing traditions with American ingenuity.
Lastly, let's not forget about Bond Brothers Beer Company down in Cary. Despite being relatively new to the scene (they opened their doors in 2016), they've already made quite a name for themselves with their inventive sour beers and IPAs.
Here's quick look at these hidden gems:
| Brewery | Location | Specialty |
| --- | --- | --- |
| Haw River Farmhouse Ales | Saxapahaw | Belgian-inspired brews |
| Fonta Flora Brewery | Morganton | Wild beers |
| Wooden Robot Brewery | Charlotte's South End neighborhood | Belgian-American fusion |
| Bond Brothers Beer Company | Cary | Sour beers and IPAs |
These are but a few examples of North Carolina's lesser known breweries worth exploring- each offering its own unique flavors and experiences. So dust off those pint glasses and get ready for an adventure—you never know what incredible brews await around the corner!
Seasonal Beers to Look Out For at NC Breweries
In the realm of craft breweries, North Carolina is a progressive powerhouse. And what's more exciting than discovering their seasonal brews that change with the turning leaves or blooming flowers? Let me introduce you to some must-try seasonal beers offered by these NC breweries.
Your first stop should be Highland Brewing Company in Asheville. Their flagship Cold Mountain Winter Ale is a treat for beer lovers every winter. It's infused with hazelnut, vanilla, dark cherry, and finishing notes of cinnamon and clove. The recipe changes slightly each year keeping things interesting!
Next up we've got Foothills Brewing in Winston-Salem. If you're setting foot here in February, don't miss out on their Sexual Chocolate Imperial Stout! It's rich cocoa infusion paired with robust coffee tones will have your taste buds doing a happy dance.
And when summer sets in North Carolina, head straight down to Birdsong Brewing Co. in Charlotte for their summery delight – Paradise City Session IPA. This one's light-bodied and filled to the brim with tropical hop aroma – perfect for those hot sultry days!
Table 1: Seasonal Beers at NC Breweries
| Brewery | Beer | Season |
| --- | --- | --- |
| Highland Brewing Company | Cold Mountain Winter Ale | Winter |
| Foothills Brewing | Sexual Chocolate Imperial Stout | February |
| Birdsong Brewing Co. | Paradise City Session IPA | Summer |
If you're around Durham during fall season don't skip visiting Fullsteam Brewery! Their First Frost winter ale brewed with local persimmons is an absolute knock-out!
So there you have it folks! A quick guide to ensure that no matter when you visit North Carolina, there's always a special brew waiting just for you! Remember though that availability can vary significantly from year to year depending on factors like harvests and weather conditions., so always check ahead if there's something specific your heart (or palate) desires!
Conclusion: The Unstoppable Growth of North Carolina's Brewery Scene
You've experienced the bounty of hops, malt, and unique flavors that make up the North Carolina brewery scene. Now let's take a step back and marvel at how far it's come.
The number of breweries in this state has skyrocketed over the past decade. Back in 2010, there were only around 45 breweries here. Fast forward to today, and you'll find nearly 300 different places serving up their own delicious brews!
| Year | Number of Breweries |
| --- | --- |
| 2010 | 45 |
| 2021 | ~300 |
This isn't just a boom – it's an explosion! So why is North Carolina such fertile ground for beer lovers?
Well, part of it is due to changes in legislation that have allowed brewers more freedom to create and sell their products. But it also comes down to the passion and creativity of the individuals behind each pint.
Brewers across the state are pushing boundaries with innovative recipes.
They're focusing on locally sourced ingredients for a truly 'North Carolinian' taste.
There's constant experimentation with new brewing techniques.
It's this kind of dedication that ensures North Carolina will remain at the forefront of craft beer culture in America. Whether you're into stouts or IPAs, lagers or sours – there's something here for everyone.
But remember – while we've seen some amazing progress so far, this is only just the beginning! With even more breweries expected to open their doors in the years ahead, your next favorite beer could be being brewed right now!
So here's to North Carolina – where great beer isn't just about what's in your glass – but also about who made it and where it came from!