Are you a beer enthusiast looking for your next pint-worthy destination? Well, North Dakota might just surprise you with its diverse and creative craft beer scene. Boasting a slew of breweries that each bring their unique charm to the table, North Dakota is steadily making a name for itself in the world of hops and barley.
If you're ready to step out of your comfort zone and dive into some truly innovative brews, North Dakota's breweries won't disappoint. These hotspots are renowned for their high-quality beers that range from traditional styles like stouts and IPAs to quirky concoctions infused with local flavors.
So, grab a friend or go solo – either way, prepare yourself for an exciting journey through these hidden gems of the upper Midwest. From small-town brewpubs to urban beer factories, there's something in North Dakota for every kind of beer lover. Buckle up your taste buds; it's time they had an adventure!
Exploring the Craft Beer Scene in North Dakota
Oh, the delights of North Dakota's craft beer scene! You're about to embark on a frothy journey through some of the state's top breweries. Let's kick things off with Fargo Brewing Company, not just a brewery, but also an emblematic figure in North Dakota's craft beer surge. This spot is unyielding when it comes to quality and innovation – constantly pushing boundaries with their brews.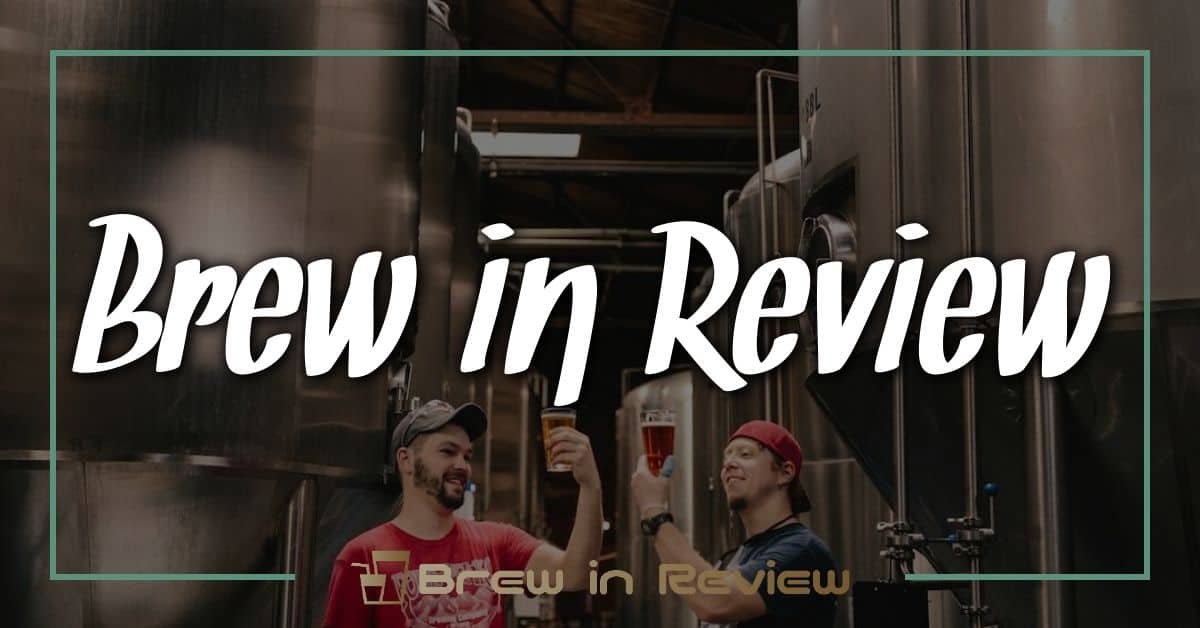 Here are some key stats that paint a picture of Fargo Brewing Company:
| Year Established | Number of Beers Brewed Annually | Signature Brew |
| --- | --- | --- |
| 2010 | Over 100 | Woodchipper IPA |
Next on our list is Laughing Sun Brewing. Based in Bismarck, this place has been serving up fantastic beers since 2012. They've got an eclectic mix on offer, from classic lagers to bold stouts and inventive seasonal brews.
Don't forget about Drekker Brewing Co either! Situated in downtown Fargo inside a refurbished railroad shop, they've really carved out a unique niche for themselves. They're known for their richly flavored beers and artsy can designs that reflect their creative spirit.
Year Opened: 2014
Flagship Beer: Ectogasm IPA
Fun Fact: The name 'Drekker' originates from the Norwegian word for ship – reflecting North Dakota's Scandinavian roots.
Finally there's Half Brothers Brewing Company, another gem located in Grand Forks. They pride themselves on creating community-oriented experiences – think live music events, trivia nights and more – all while enjoying delicious handcrafted beers.
So there you have it! Some key players within the thriving craft beer scene in North Dakota. As you explore these breweries (and many others), you're sure to find your new favorite pint among them.
How to Choose the Best Breweries in North Dakota
So, you're looking for the best breweries in North Dakota? Well, you've come to the right place. Let's dive straight in!
First off, it's important to know what type of beer you enjoy. Are you a fan of rich stouts or do hoppy IPAs tickle your taste buds? Maybe you're more into fruity sours or prefer a classic pilsner. Whatever your preference, there's likely a North Dakota brewery that specializes in it.
Next up is location. In case you didn't know, North Dakota is big! So if travel distance matters to you, start by checking out breweries close to home. Fargo and Bismarck have some great options if you're located near these cities.
Here are some popular choices:
Fargo Brewing Company
Drekker Brewing Co.
Laughing Sun Brewing Co.
Don't forget about atmosphere too! Some folks love nothing more than sipping their brew in a bustling taproom with live music while others might prefer a quieter spot with outdoor seating and scenic views. Many breweries also offer tours which can be both fun and informative!
Finally – and this one might seem obvious – but check out reviews online before visiting. You'll get an idea of what beers are favorites among locals and what unique offerings each brewery has on tap.
Finding your perfect brewery match isn't always easy but remember: the journey (and the tasting!) is half the fun!
Top Five Must-Visit Breweries in North Dakota
So, you're a beer enthusiast looking to explore the best brews North Dakota has to offer? Look no further. Let's dive into the top five must-visit breweries that you absolutely can't miss.
First off is Fargo Brewing Company. It's not just Fargo's first brewery, but it also ranks as one of the state's largest and most recognized breweries. Their Stone's Throw Scottish Ale is something your taste buds will thank you for!
Next up, we have Laughing Sun Brewery nestled in Bismarck. They've carved out their niche with live events and an impressive selection of beers including Feast Like a Sultan IPA—a local favorite.
Third on our list is Drekker Brewing Company, located in Fargo. Known for their innovative brewing methods and eclectic ambiance, they make beer-drinking more than just about downing pints—it's an experience.
The fourth gem on our list is Half Brothers Brewing Company over in Grand Forks. Not only do they serve some kick-ass craft beers, but they also stand out for their commitment to community engagement and sustainability.
Rounding out our top five is none other than Junkyard Brewing Company in Moorhead. It might be small compared to others on this list, but don't let its size fool you—their beer speaks volumes!
Here's a neat summary:
| Rank | Brewery Name | Location |
| --- | --- | --- |
| 1 | Fargo Brewing Company | Fargo |
| 2 | Laughing Sun Brewery | Bismarck |
| 3 | Drekker Brewing Company | Fargo |
| 4 | Half Brothers Brewing Co. | Grand Forks |
| 5 | Junkyard Brewing Co | Moorhead |
Remember folks, always drink responsibly! And whether you're a stout lover or an ale aficionado, these breweries have got something perfect for every palate! Happy sipping!
Unique Beers of North Dakota's Finest Breweries
Hey there, beer enthusiasts! Let's dive into the intriguing world of North Dakota's craft breweries. We'll be spotlighting some of the most unique beers that have been making waves in the local scene. These brews aren't just your run-of-the-mill pints; they're a testament to North Dakotan creativity and love for good ol' suds!
First stop on our beer journey is Fargo Brewing Company, North Dakota's oldest brewery. You can't miss their Wood Chipper India Pale Ale. It's named after an infamous scene from a certain dark comedy film set in Fargo. This IPA stands out with its intense aroma of citrus, pine, and floral notes.
Next up is Drekker Brewing Company, another gem located in Fargo itself. Their Brain Squeeze Smoothie Sour series has become something close to legendary among local beer fans. Each version features different fruits which result in vibrant colors and flavors like pink guava or raspberry lime.
Let's not forget about Laughing Sun Brewing Co nestled in Bismarck – their Strawberry Wheat is a summer favorite! This light-bodied ale boasts flavors of juicy strawberries backed by a hint of wheaty tartness.
Moving toward Minot, we find Atypical Brewery & Barrelworks pushing boundaries with their barrel-aged concoctions. Try the Damebier, it's an old German style lager aged in cognac barrels for nine months!
And finally, over at Half Brothers Brewing Company in Grand Forks, you've got to try their All Together. It's a global collaboration brew made to support hospitality professionals during these tough times.
Here are some quick stats:
| Brewery | Location | Unique Beer |
| --- | --- | --- |
| Fargo Brewing Company | Fargo | Wood Chipper India Pale Ale |
| Drekker Brewing Co. | Fargo | Brain Squeeze Smoothie Sour Series |
| Laughing Sun Brewing Co. | Bismarck | Strawberry Wheat |
| Atypical Brewery & Barrel Works | Minot | Damebier |
| Half Brothers Brewing Company | Grand Forks | All Together |
So if you're ever passing through the Peace Garden State and have a hankering for some truly distinct brews, any one (or all!) of these stellar breweries will surely quench your thirst. Cheers!
The Role of Local Ingredients at North Dakota Breweries
You'd be surprised how much the local landscape can impact the taste of your beer. That's right! In North Dakota, breweries are not just using locally sourced ingredients because it's trendy or sustainable – although those are certainly added perks – but because these native grains, hops, and even honey play a significant role in defining the unique flavors of their craft brews.
It's safe to say that North Dakota has embraced the farm-to-glass movement with gusto. The state is one of America's leading producers of barley, a key ingredient in beer production. And guess what? Several breweries including Fargo Brewing Company and Prairie Rose Meadery have been quick to tap into this unfiltered goodness!
To give you an idea:
Fargo Brewing Company utilizes locally grown barley and sources water from Red River Valley.
Prairie Rose Meadery, on the other hand, crafts its meads using honey harvested from North Dakota bees!
Isn't that something?
And hey, it's not just about barley and honey. Rhombus Guys Brewing Company for example uses fresh pumpkins from local farmers for their seasonal Pumpkin Ale while Drekker Brewing Co.'s 'Brain Squeeze' series incorporates a variety of locally sourced fruits.
Now let's talk numbers:
| Brewery | Local Ingredient |
| --- | --- |
| Fargo Brewing Company | Barley |
| Prairie Rose Meadery | Honey |
| Rhombus Guys Brewing | Pumpkins |
| Drekker Brewing Co. | Various Fruits |
These breweries embody the spirit of their home state by using regional products to create uniquely "North Dakotan" beers. So next time you're sipping on a cold one, take a moment to appreciate all those local flavors dancing on your tongue! Who knew supporting local could be so deliciously rewarding?
Brewery Tours: A Unique Experience in North Dakota
Let's dive into the unique experience that is brewery tours in North Dakota. It's not just about the beer, it's about getting an insider view of where and how your favorite brews are made.
First up, you've got Fargo Brewing Company, North Dakota's oldest brewery. They offer guided tours where you can get a behind-the-scenes look at their brewing process. You'll see everything from the milling of grains to the fermentation and packaging of their award-winning beers.
Next on your list should be Drekker Brewing Company also located in Fargo. Here, you'll find a completely different vibe with its Viking-inspired theme and innovative brews like "Brain Squeeze", a smoothie-style sour ale!
But it doesn't stop there! In Bismarck, there's Laughing Sun Brewing Co., offering more than just great beer but also live music performances during your tour.
| Brewery | Location | Special Feature |
| --- | --- | --- |
| Fargo Brewing Company | Fargo | Guided Process Tour |
| Drekker Brewing Company | Fargo | Viking-Inspired Theme |
| Laughing Sun Brewing Co. | Bismarck | Live Music Performances |
To make sure you have the best experience possible:
Book ahead: Many breweries require or recommend booking tour slots in advance.
Dress comfortably: Remember that these are working environments so wear closed shoes.
Ask questions: Your guides love to talk about their craft – don't be shy!
So grab those calendars and start planning your hop-filled adventures today! These tours aren't simply about tasting beers (although that part is pretty fun too), they're about discovering what makes each brewery tick – from their brewing processes to the stories behind them!
Serving Food at Breweries: The Gastronomic Side of the Craft Beer Industry in North Dakota
When you stroll into one of North Dakota's finest breweries, you're not just entering a haven for craft beer lovers. You're stepping into a gastronomic paradise that serves up mouthwatering dishes alongside their frothy brews! This trend isn't just about padding your stomach for a long evening of tasting flights. It's part and parcel of the craft beer experience in this state.
Let's take Fargo Brewing Company as an example. Here, it's not uncommon to find food trucks parked outside, dishing out everything from gourmet hot dogs to Korean BBQ tacos. They've realized that good food and good beer go hand in hand, enhancing each other's flavors in surprising and delightful ways.
Drekker Brewing Company is another great example. With their 'Brewhalla' located right smack downtown, they've partnered with local eateries to offer patrons the best of Fargo's food scene. From wood-fired pizzas to lip-smacking burgers and fresh salads, there's something for everyone.
Then there's Laughing Sun Brewery over in Bismarck which has taken things a step further by having its own kitchen onsite! Their menu changes seasonally but you'll always find hearty American classics complemented by their wide range of beers on tap.
Breweries across the state seem to be embracing this model because it works! A study carried out by Nielsen showed that 66% of craft beer drinkers consider the availability of food when choosing a brewery or bar*. So next time you're headed out for a pint or two in North Dakota remember – it won't just be your thirst that gets quenched!
*Source: Nielsen CGA On-Premise User Survey (OPUS), 2017
| | Percentage |
| --- | --- |
| Consideration Of Food Availability When Choosing A Brewery Or Bar Among Craft Beer Drinkers | 66% |
Conclusion: The Future of the Brewery Industry in North Dakota
What's brewing in North Dakota? Well, it's not just wheat and barley anymore. If you're a craft beer lover, you'll be thrilled to know that the future of the brewery industry here is looking extremely promising.
Firstly, let's give credit where it's due. The local farmers are growing top-notch grains, which are giving these brews their unique flavors. They've got this down to an art form – making sure everything from soil quality to harvest time is perfect for those malty beverages we love so much.
And then there are innovative brewers themselves. These folks aren't afraid to experiment with new techniques and flavor combinations. You've got Mad Prairie Brewing serving up their Honey Basil Ale or Stonehome Brewing Company that isn't shy about adding jalapeno peppers into one of their beers!
Not only that, but these breweries also create a sense of community. They host events like tastings and tours, which bring people together over shared interests (and pints!). This strengthens bonds between locals and attracts tourists too.
But what does all this mean for the future?
Here's some food (or should we say drink?) for thought:
More breweries: As interest in craft beer continues to grow nationally, so too will the number of breweries in North Dakota.
Job growth: More breweries mean more jobs – from brewing to sales and distribution.
Tourism boost: With diverse offerings on tap from different breweries across the state, North Dakota could become a destination spot for craft beer enthusiasts.
So raise your glass high! Here's to a frothy future filled with fantastic brews right here in our own backyard – North Dakota!