If you're a beer enthusiast, Ohio is your playground. This Midwestern state boasts an array of exceptional breweries that delight both casual sippers and seasoned connoisseurs. From the friendly environs of Cincinnati to the bustling streets of Cleveland, Ohio's brew scene is as diverse as it's delicious.
Think about this: nothing quite compares to the joy of discovering a new favorite brew, right? In Ohio, you'll have plenty to choose from. Each brewery showcases unique flavors and brewing techniques that reflect not just their passion for beer but also the local character.
Whether you're planning a trip or simply curious about what makes Ohio's breweries stand out, we've got you covered. So buckle up and get ready for a frothy adventure through some top-notch Ohio breweries!
Exploring Ohio's Craft Beer Scene
Craft beer lovers, let's take a virtual tour of Ohio's booming craft beer scene! You'll be amazed by how many breweries are tucked away in the Buckeye State. From Cincinnati to Columbus, and Cleveland to Akron, there's something for every taste.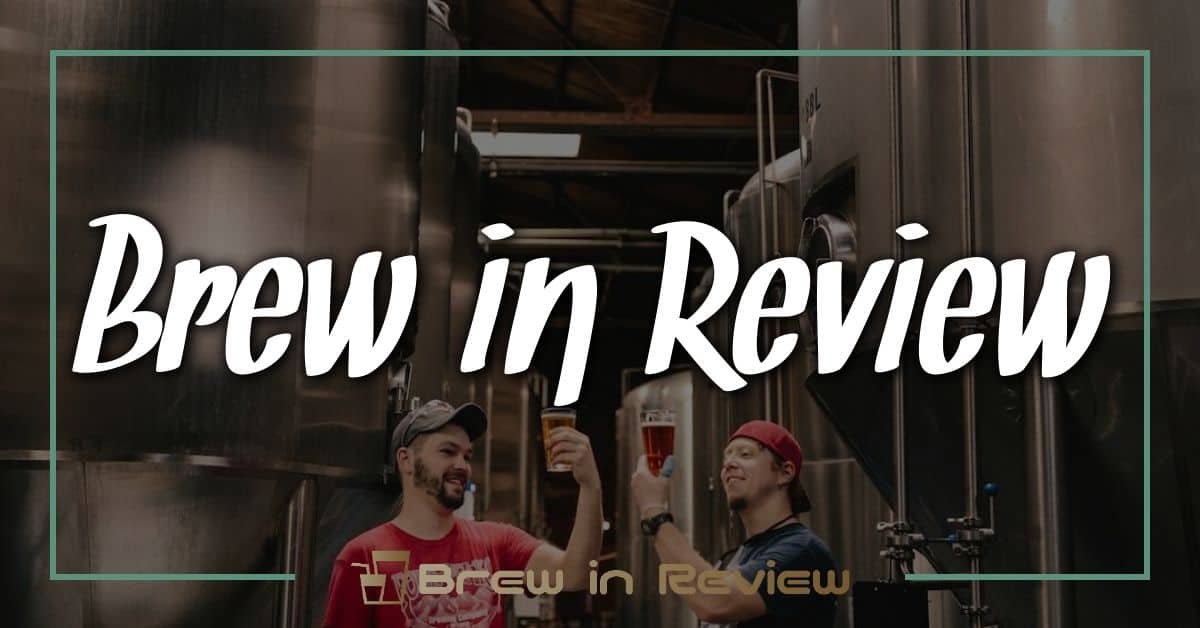 Ohio is home to over 300 breweries – that's right, over three hundred! Each one has its unique twist on brewing. For instance, you've got Great Lakes Brewing Company in Cleveland which has been serving up award-winning beers since 1988. There's also the family-owned Hoppin' Frog Brewery in Akron that's renowned for their bold and innovative beers.
You might find it interesting that despite the stiff competition, these breweries have found ways to stand out through their signature brews:
Rhinegeist Brewery: Known for their 'Truth' IPA which features a blend of four different hops.
MadTree Brewing: Their 'PsycHOPathy' IPA boasts tropical fruit notes with a malty backbone.
Thirsty Dog Brewing Company: Famous for their 'Siberian Night' Imperial Stout which is rich and creamy with hints of coffee and chocolate.
Now, if you're thinking all this sounds too good to be true, just check out the stats! In 2019 alone, Ohio ranked 4th in craft beer production nationwide. That year saw an impressive output of nearly 1.4 million barrels!
| Year | National Rank | Beer Production (Barrels) |
| --- | --- | --- |
| 2019 | 4 | 1.4 million |
Not only does the state churn out some serious volume but it also fosters a strong community around craft beer culture. Events like Cincinnati's "Bockfest" or Cleveland's "Beer Week" draw crowds from all corners of the country.
So there you go – a quick peek into Ohio's thriving craft beer world! Whether you're an IPA enthusiast or more into stouts and lagers, rest assured there's an Ohio brewery waiting to surprise your palate!
Highlighting Top-Rated Breweries in Ohio
Let's dive right into the heart of Ohio, where beer is more than just a beverage – it's an art form. Here, we'll spill the hops on some of the state's top-rated breweries that are definitely worth your visit.
First up is Great Lakes Brewing Company, nestled in Cleveland's Ohio City neighborhood. It's been around since 1988 and has earned its reputation with classics like Dortmunder Gold Lager and Edmund Fitzgerald Porter. Whether you're a seasoned craft beer enthusiast or new to the scene, Great Lakes offers something for everyone.
Over in Cincinnati, there's Rhinegeist Brewery which has quickly become a must-visit destination since launching in 2013. Housed inside a former bottling plant from the 1890s, Rhinegeist combines history with innovative brewing techniques. Their Truth IPA and Cheetah Lager never fail to impress!
Heading north, you'll find Hoppin' Frog Brewery located in Akron. This brewery may be small but don't let size fool you; they've racked up international awards for their bold and distinctive beers like B.O.R.I.S The Crusher Oatmeal-Imperial Stout.
In Columbus, Seventh Son Brewing Co should be on every beer lover's radar. Known for their inventive brews such as Stone Fort Brown Ale or Humulus Nimbus Super Pale Ale – these guys are pushing boundaries while keeping quality at the forefront.
Finally, don't skip out on Toledo's Maumee Bay Brewing Company, famous for their Total Eclipse Breakfast Stout and Buckeye Beer. Situated within an old warehouse dating back to 1859 adds a historical touch to your brewery hop!
So next time you're in Ohio, grab your pint glass and embark on this brew-tastic adventure!
The Unique Appeal of Cincinnati Breweries
Ah, Cincinnati! It's a city that's been quietly brewing up a storm in the beer world. You may be wondering: what makes the breweries here so special? Well, let's dive right into it.
Diversity is one standout feature of Cincinnati breweries. You've got everything from small-batch artisanal brewhouses to larger scale operations. If you're into craft beers with unique twists, places like Rhinegeist Brewery and MadTree Brewing are sure to tickle your fancy. Not only do they offer an extensive range of brews but they also provide tours where you can see the magic behind their creations.
Now, let's talk history because Cincinnati has it in spades when it comes to brewing. Moerlein Lager House is not just a brewery; it's a nod to the city's rich brewing heritage dating back to the 19th century. They're serving traditional lagers reminiscent of those brewed by Christian Moerlein himself back in 1853!
Here are some quick stats about the brewing scene:
Cincinnati Breweries Facts
Number of Breweries: Over 30
Oldest Brewery: Moerlein Lager House
Most Popular Craft Beers: Rhinegeist Truth IPA & MadTree PsycHOPathy IPA
Another aspect that sets Cincinnati breweries apart is their commitment towards community involvement and sustainability efforts. For example, Fifty West Brewing Company frequently hosts local events and charity fundraisers while MadTree Brewing established its own non-profit organization dedicated to environmental conservation.
Now don't forget about atmosphere – many breweries here go beyond just serving great beer, offering engaging ambiances with live music, food trucks and even recreational activities (Fifty West has its own volleyball court!). So next time you're in Ohio, remember that popping into a Cincinnati brewery isn't merely about grabbing a cold one – it's an experience all unto itself!
Cleveland: A City Known for Its Brews
Ah, Cleveland. This city isn't just about the Rock and Roll Hall of Fame or its renowned museums. Nope, it's also a haven for beer lovers! With an ever-growing craft beer scene that rivals any in the country, you're never far from a pint of something special in this Ohio city.
Let's dive into some of the breweries that make Cleveland a must-visit destination for any serious brew enthusiast. Starting with Great Lakes Brewing Company – it's Ohio's oldest craft brewery, having opened all the way back in 1988. Their Dortmunder Gold Lager is not just award-winning; it's become an iconic representation of what Ohio brewing is all about.
Next up on our list is Platform Beer Co. Launched in 2014, they've made a big splash in a short time with their innovative brews and community-focused ethos. They're all about fostering creativity and collaboration – both with their beers and within their neighborhood.
Don't forget to check out Market Garden Brewery, located right next to Cleveland's historic West Side Market. It boasts an impressive selection of handcrafted beers alongside delicious locally sourced food offerings.
And then there's Nano Brew, with its unique one-barrel-at-a-time approach to brewing which allows them to experiment freely – making each visit an adventure!
Here are some quick stats:
| Brewery | Year Established | Notable Brew |
| --- | --- | --- |
| Great Lakes Brewing Company | 1988 | Dortmunder Gold Lager |
| Platform Beer Co | 2014 | New Cleveland Palesner |
| Market Garden Brewery | 2011 | Progress Pilsner |
| Nano Brew | 2012 | Single Hop Citra IPA |
So folks, if you're looking for top-tier suds while taking in some great sights (and bites), be sure to put Cleveland on your beer bucket list!
Ohio's Microbrewery Revolution: The Standouts
Boy, oh boy, isn't it a great time to be a beer lover in Ohio? You're spoiled for choice with the surge of microbreweries sprouting up like daisies across the state. Let's dive into some of the must-visit breweries that are leading this revolution.
A trip to Columbus wouldn't be complete without popping by Hoof Hearted Brewery. Known for their quirky can designs and tongue-in-cheek humor (let that name sink in), they're brewing up some seriously good suds. Their "Roller Blabe" Double IPA is one you won't forget anytime soon!
Over in Cincinnati, Rhinegeist Brewery is making waves – big ones! In just seven years, they've skyrocketed from newbie status to being named Ohio's second-largest brewery. Besides their refreshing brews, Rhinegeist also boasts an impressive rooftop bar where you can sip on your pint while taking in views of the city skyline.
Heading north towards Cleveland? Be sure to check out Great Lakes Brewing Company, one of the veterans in the game. They've been crafting award-winning beers since 1988 – long before craft beer became trendy! Try their flagship "Dortmunder Gold Lager", it's a fan favorite.
Meanwhile, Dayton's pride and joy, Warped Wing Brewing Co, has been serving unique creations since 2014 – anyone fancy a smoked lager or cherry cordial stout? And if you're craving something different, swing by Akron's Hoppin' Frog Brewery – rated among the world's best breweries multiple times! Their diverse line-up includes everything from stouts to IPAs and barley wines.
In short:
Hoof Hearted Brewery – Roller Blabe Double IPA
Rhinegeist Brewery – Impressive rooftop bar
Great Lakes Brewing Company – Dortmunder Gold Lager
Warped Wing Brewing Co – Unique creations
Hoppin' Frog Brewery – Rated among world's best
These standouts are not just serving up delicious pints; they're redefining what it means to be part of Ohio's microbrewery scene. So go ahead, grab your friends and embark on an enticing ale adventure through these fantastic breweries right here in our own backyard.
The Best Seasonal Beers from Ohio Breweries
Nothing tastes better than a refreshing beer that perfectly captures the essence of the season, right? Especially if it's crafted with love and care by one of Ohio's top-notch breweries. Let's dive into some crowd-pleasers you absolutely need to try.
Come autumn, there's an exciting chill in the air and it's time for Oktoberfest beers to shine. Cincinnati-based Rhinegeist Brewery stole hearts with its 'Franz' Oktoberfest Ale. This traditional malty beverage packs a punch with its 5.4% alcohol volume and keeps things interesting with notes of apple, cherry, and crisp hops.
Winter calls for something robust to ward off the cold. Great Lakes Brewing Company in Cleveland answers this call beautifully with their 'Christmas Ale'. It's brewed just once a year using honey, ginger, and cinnamon – talk about festive! With an impressive rating of 7.5% ABV (Alcohol By Volume), this is one winter warmer you won't forget.
Spring is all about rejuvenation; lighter beers dominate as we shed our winter coats. Hoppin' Frog Brewery in Akron brings us 'Turbo Shandy Citrus Ale', a lively concoction bursting with bright citrus flavors that perfectly encapsulates springtime in a glass.
When summer hits, there's nothing like a light and crisp beer to quench your thirst under the hot sun. Enter 'Pool Party Pilsner' by Jackie O's Brewery based out of Athens – it has refreshment written all over it!
Remember these are seasonal brews so they're not always available year-round. But when they do make their appearance? Well…your taste buds are in for quite the treat!
Just remember:
Franz – Fall
Christmas Ale – Winter
Turbo Shandy Citrus Ale – Spring
Pool Party Pilsner – Summer
Try them out next time you're searching for the perfect seasonal sip!
Pairing Local Foods with Ohio Beers
There's something magical about washing down a delicious bite of local cuisine with a perfectly paired craft brew. Think about it: wouldn't your mouth just water at the thought of savoring some Cincinnati Chili coupled with a hearty stout from Rhinegeist Brewery? Or what about munching on some Pierogi from Cleveland, while enjoying a crisp lager from Great Lakes Brewing Co.? Now that's an experience you can't miss!
Ohio's got quite the reputation for its unique culinary scene. From scrumptious sausages in Columbus to Toledo's famous Tony Packo's hot dogs, there are countless combinations waiting to be discovered! Here are several standout pairings:
Cincinnati Chili and Rhinegeist Brewery's Panther: The robust flavors of this American porter complement the spicy chili perfectly.
Cleveland Pierogi and Great Lakes Dortmunder Gold: A crisp, smooth lager is just what you need after biting into these savory dumplings.
Tony Packo's Hot Dog and Maumee Bay Brewing Company's Amarillo Brillo: The bitterness of this double IPA contrasts nicely against the salty snap of Toledo's favorite dog.
But let me tell you folks, it doesn't stop here! Ohio is overflowing with flavorful food-beer combos. And guess what? Some breweries have even started crafting their menus around their beer offerings. You'll find that places like Jackie O's Pub & Brewery in Athens not only serve up fantastic beers but also offer dishes created specifically to enhance your chosen pint – pizza topped with locally sourced goat cheese and ale-infused BBQ sauce anyone?
So next time you're exploring Ohio's brewery scene, don't forget to grab a bite too! With such rich culinary diversity across the Buckeye State, pairing local foods with local beers isn't simply an option—it's part of the whole experience!
Conclusion: The Allure of Ohio's Brewing Landscape
So, you've made it to the end of our beer-soaked journey through Ohio. By now, it's clear that this state isn't just about corn fields and football—it's a bona fide beer lover's paradise too!
The Buckeye State has proven time and time again that it can brew up some mighty fine beers. Whether you're into hop-heavy IPAs or smooth and creamy stouts, there's something here for every palate. And let's not forget the charm of those cozy taprooms where you can sip your pint while soaking in the local ambiance.
Here are some key takeaways from our tour:
Variety is the spice of life—and indeed, Ohio's brewing landscape.
Each brewery tells its own unique story through its brews.
It's not just about what's in your glass, but also about where you're drinking it.
Ohio doesn't just settle for standard beers; they experiment with flavor profiles and brewing techniques to create truly innovative brews. You'll find everything from coffee-infused ales to fruity sours here—each one a testament to the craftmanship inherent in Ohio breweries.
But remember, every good beer adventure comes with responsibility. So always drink responsibly when exploring these breweries—because we want you back for another round! After all, new breweries pop up all the time around here, so there will always be more hidden gems waiting for discovery.
In essence, Ohio offers an intriguing blend of tradition and innovation in its brewing landscape—a mix that keeps things interesting for both casual drinkers and hardcore beer enthusiasts alike. The allure lies in not knowing what unique brew or charming taproom awaits you at each stop on your Ohio beer journey.
Isn't it amazing how much joy a simple pint can bring? Now go forth, raise your glasses high and toast to Ohio—the state where great beers are brewed!