If you're a beer enthusiast, there's an exciting adventure waiting for you in the heartland of America – Oklahoma! It might surprise you, but this state is home to some truly exceptional breweries that are pushing boundaries and reinventing the craft beer scene. With their unique brews and one-of-a-kind tasting experiences, these places are turning heads and making waves in the national brewing community.
Each brewery has its own distinct personality, mirroring the diverse character of Oklahoma itself. From rustic brewhouses echoing with country music to sleek modern taprooms serving innovative ales alongside gourmet food pairings – there's something for everyone.
So grab your favorite beer glass and start planning your journey; the best breweries in Oklahoma are calling out your name! Whether you're a fan of hop-forward IPAs or prefer a smooth stout, rest assured that Oklahoma's breweries have got you covered. This is going to be one tasty expedition through the Sooner State that YOU don't want to miss. So let's dive right into it!
Oklahoma's Craft Beer Revolution
Let's hop onto the journey, shall we? You've probably heard about this craft beer buzz in the Sooner State. It wasn't always like this, though. Until recent years, Oklahoma had some of the strictest liquor laws in the nation. But things started to change for the better with a law passed in 2016 that opened up markets for local breweries.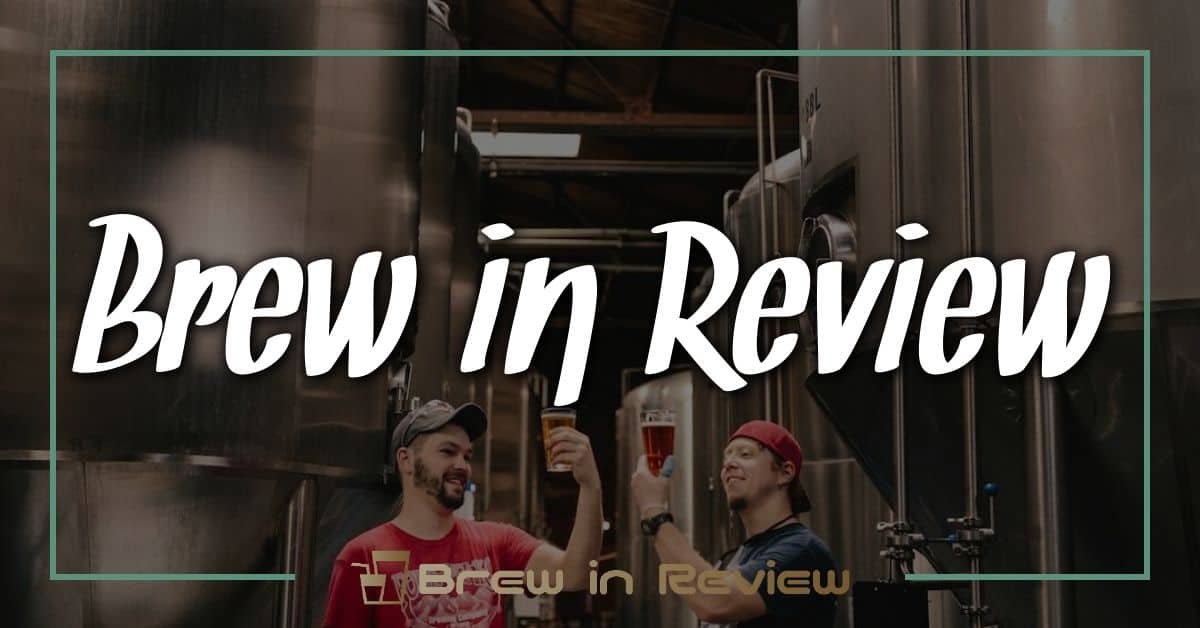 Fast forward to today and you're looking at an incredible transformation. Oklahoma's craft beer scene has exploded into life! We're talking about dozens of unique breweries dotting the state map from Tulsa to OKC and beyond.
Just thinking about it would make anyone thirsty! Here are a few numbers that'll whet your appetite:
| Year | No. of Breweries |
| --- | --- |
| 2010 | 3 |
| 2021 | 60+ |
That's right folks! From just three operating breweries a decade ago, we now have over sixty places where you can enjoy homegrown Oklahoman brews!
The variety is absolutely astonishing too. You've got everything from traditional lagers and stouts to more adventurous brews like sour beers and fruity IPAs on offer. And let me tell ya, these aren't your average run-of-the-mill beers either; they're award winning concoctions loved by locals and visitors alike!
Now isn't just about quantity – it's also about community. The explosion of craft beer culture in Oklahoma has brought people together in new ways. Brewery tours have turned into popular weekend activities, inviting everyone to learn more about how their favorite beers are made while sampling some frothy goodness along the way.
So there you have it – a sneak peek into what's brewing (pun intended) in Oklahoma's exciting world of craft beer!
Top Rated Breweries in Oklahoma City
Let's dive straight into the heart of beer craftsmanship and take a closer look at the best breweries in Oklahoma City. These are places where creativity flows as freely as the brews they serve up, each one offering a unique twist on traditional brewing techniques.
First off, we've got COOP Ale Works. This local favorite has been serving up quality craft beers since 2009 and shows no signs of slowing down. They're well-loved for their range of styles, from hop-forward IPAs to rich stouts and everything in between. Plus, with an onsite taproom that regularly hosts events, it's not just about the beer – it's about building community too!
Next stop is Prairie Artisan Ales. These guys really know how to push the boundaries when it comes to creative brewing! Known for their funky sours and bold stouts, Prairie Artisan Ales isn't afraid to experiment with flavor. And you shouldn't be either! Swing by their taproom for some truly unforgettable taste experiences.
No journey through Oklahoma City's breweries would be complete without visiting Stonecloud Brewing Company. Housed in a historic building from 1927, this brewery offers a blend of tradition and innovation that results in exceptional beers. From crisp pilsners to robust porters – they've got something for every palate.
Last but certainly not least is Anthem Brewing Company – another local gem worth exploring! Since opening its doors in 2013, Anthem has consistently impressed with its diverse lineup of craft beers – there's always something new on tap here!
So next time you find yourself thirsty in Oklahoma City, remember these top-rated breweries:
COOP Ale Works
Prairie Artisan Ales
Stonecloud Brewing Company
Anthem Brewing Company
Each one promises great brews brimming with character and passion – exactly what you'd expect from OKC's thriving craft beer scene!
Tulsa's Best Kept Brewery Secrets
If you're a beer enthusiast and find yourself in the heart of Oklahoma, Tulsa should be your go-to spot. It's brimming with hidden gems that'll satisfy your hop-craving taste buds. Let's uncover some of these well-kept secrets.
Nestled in the Kendall Whittier District is Cabin Boys Brewery. You'll appreciate their faithfulness to craft brewing traditions while adding a personal touch to every brew. They've got beers like 'Cast-A-Line Kölsch', a German-inspired beer with an American twist, perfect for those hot summer days.
A little further downtown, you'll stumble upon American Solera. Named Best New Brewery by RateBeer in 2016, they specialize in oak barrel aging which gives their beer that distinctive flavor you can't get enough of!
Don't miss out on Heirloom Rustic Ales either. Located near Route 66, this brewery focuses on creating beers using historical and wild methods – it's like taking a walk through history with every sip.
Lastly, we have Dead Armadillo Craft Brewing — yes, you read it right! Their quirky name matches their unique approach to brewing classics as well as daring new flavors.
Here's a simple breakdown of these breweries:
| Brewery | Location | Speciality |
| --- | --- | --- |
| Cabin Boys Brewery | Kendall Whittier District | Traditional Beers |
| American Solera | Downtown Tulsa | Oak Barrel Aging |
| Heirloom Rustic Ales | Near Route 66 | Historical & Wild Methods |
| Dead Armadillo Craft Brewing | Tulsa Metro Area | Classic & Unique Flavors |
So there you have it – some amazing breweries tucked away in Tulsa just waiting for your visit! Remember though – always drink responsibly and savor each unique flavor offered by these outstanding breweries.
Unique Beers to Try in Oklahoma Breweries
Oklahoma's brewing scene is just as diverse and distinctive as the state itself. There's something for every beer enthusiast, from aficionados to casual drinkers. Let's dive into some unique beers you absolutely should try when visiting Okie breweries.
First on your list should be Roughtail Brewing Company's 'Everything Rhymes With Orange'. This hazy IPA tingles your taste buds with its citrusy notes and a smooth, creamy mouthfeel. It's an absolute crowd-pleaser! Don't miss out on their experimental brews either – they're always crafting something exciting.
Next up, give American Solera's 'Foeder Cerise' a shot. This sour ale aged on cherries will hit you with tartness balanced by the sweetness of ripe red cherries. If you're all about exploring lesser-known styles, this one's for you!
Down at Prairie Artisan Ales, there's plenty to choose from but 'Bomb!' is truly explosive. It's an imperial stout aged on coffee, chocolate, vanilla beans, and ancho chili peppers – talk about flavor explosion! The resulting brew has rich flavors perfectly blended together that it'll leave you reaching for another glass.
Ever heard of a cucumber Saison? Well if not then head over to Anthem Brewing Company and try their 'Urban Farmhouse Ale'. It has a fresh cucumber aroma followed by subtle spicy black pepper notes finished off with a crisp finish; perfect for those hot Oklahoma summer days!
Finally, swing by COOP Ale Works for their 'F5 IPA', which packs a punch of refreshing bitterness from the array of American hops used in brewing it. Think grapefruit meets floral aromas – it's like Oklahoma in a glass!
And remember folks: these are just some examples! Each brewery offers its own unique take on various beer styles so don't limit yourself – explore them all because who knows? You might just find your new favorite among Oklahoma's finest brews!
Brewery Tours Worth Taking in Oklahoma
You're going to love this part. We're diving deeper into the amazing world of Oklahoma's breweries, particularly focusing on those offering guided tours. These tours are more than just a walk around a facility – they're interactive, educational and, of course, delicious!
First up is Prairie Artisan Ales in Tulsa. What sets Prairie apart is its strong focus on farmhouse style beers. You'll get to witness firsthand how they create their unique flavors using a variety of wild yeast strains and ingredients.
Next stop? COOP Ale Works in Oklahoma City. This tour isn't for the faint-hearted as it's quite comprehensive – from grain to glass! You'll learn all about the brewing process, with an emphasis on COOP's seven distinct beer series.
For something a little different, you can't miss out on Anthem Brewing Company also located in OKC. Their tour offers an insight into their commitment to 'Old World' brewing techniques that make their brews stand out.
Prairie Artisan Ales: Tulsa
COOP Ale Works: Oklahoma City
Anthem Brewing Company: Oklahoma City
Now let's hit the road towards Krebs and visit Choc Beer Co, home of award-winning Belgian-style brews! Here you'll find yourself immersed in history as well as hops.
Lastly but certainly not least is American Solera, a relatively young brewery that has quickly made a name for itself nationwide thanks to its innovative approach and quality craft beers.
Choc Beer Co: Krebs
American Solera: Tulsa
Each one of these destinations promises not just great beer but an experience you won't soon forget! So grab your friends or family members and plan your own brewery tour adventure across beautiful Oklahoma.
Local Ingredients and Their Impact on Oklahoma Brews
Let's dive into the world of local ingredients, shall we? In the heart of Oklahoma, breweries are embracing a farm-to-glass approach. They're sourcing local grains, fruits, and even honey to craft beers that truly represent their roots.
First off, let's talk about grains. Oklahoma is known for its wheat production. Now imagine this golden grain making its way into your pint glass. Breweries like Coop Ale Works and Prairie Artisan Ales have been using locally grown wheat to create beer with a distinctive taste and character.
Coop Ale Works uses native barley in their 'Native Amber'. It's a reflection of the state's agricultural bounty.
Prairie Artisan Ales prides themselves on creating farmhouse-style beers using local ingredients whenever possible.
Now, you may be wondering about fruits. Can they impact the beer you drink? The answer is absolutely yes! Mustang Brewing Company has brewed up something special with their peach saison — an ode to Porter's annual Peach Festival. That's right; it's made from Oklahoma peaches!
And who'd have thought honey could sweeten your brew? Well, Black Mesa Brewing Company knew! They've turned heads with their Endless Skyway Bitter that features locally sourced wildflower honey.
Finally: water – the most underrated ingredient in beer-making but not in Oklahoma! Quality water means quality beer and thanks to abundant natural springs like those found in Krebs, Oklahoman breweries ensure every sip tastes pure and fresh.
So what does all this mean for your palate? Simple: Beers made from homegrown ingredients give you more than just a buzz; they offer a unique taste of Oklahoma itself – its earthy charm wrapped up in every frothy sip!
Pairing Food with Beers at Oklahoma Breweries
When you're in the heartland of America, it's only natural to visit one of many top-notch breweries right here in Oklahoma. But let's take it a notch higher, shall we? We're talking about pairing food with beers! It's an art that can enhance your tasting experience.
First things first, understanding beer and food pairing is all about finding harmony between flavors. Consider Prairie Artisan Ales in Tulsa. Their 'Bomb!' stout has rich notes of coffee, chocolate, and vanilla—perfect for complementing the flavors of a hearty beef stew or a dark chocolate dessert.
Now imagine dining at Stonecloud Brewing Company in OKC and ordering their Neon Sunshine Belgian Wit. This brew stands out with its citrusy notes and subtle spice finish, making it perfect to pair with light seafood dishes like grilled shrimp or a fresh ceviche.
But don't just take our word for it! Let's look at some data:
| Brewery | Beer | Recommended Food Pair |
| --- | --- | --- |
| Prairie Artisan Ales | Bomb! Stout | Beef Stew / Dark Chocolate Dessert |
| Stonecloud Brewing Company | Neon Sunshine Belgian Wit | Grilled Shrimp / Fresh Ceviche |
Over on the eastern edge of the state, Cabin Boys Brewery offers their 'Cast-A-Line' Kolsch that pairs beautifully with aged cheddar cheese or roasted turkey sandwiches.
By now you must've realized—it's not all BBQ ribs and burgers here (though those are great too)! The world of beer and food pairing is as diverse as it gets—and Oklahoma breweries are leading this flavorful march!
So next time when you're thinking about grabbing dinner at your favorite brewery remember these tips—or even better—ask your server for recommendations! They'll often know best what tastes fantastic together from their menu. And who knows? You might discover your new favorite match made right here in Oklahoma!
Conclusion: The Future of Brewing in Oklahoma
You've tagged along on this hop-filled journey through the best breweries in Oklahoma, and you're probably wondering — what's next for the brewing scene here?
Well, it's only getting frothier! The craft beer industry is booming across the nation, but it has a special sparkle in Oklahoma. Brewers are continuously pushing boundaries, experimenting with new flavors and techniques. You can expect more innovative brews that defy traditional styles.
But don't worry—Oklahoma brewers have a deep respect for tradition too. They'll continue to crank out those beloved classics—the refreshing lagers, robust stouts, and zesty IPAs—that have always been crowd-pleasers.
Here's a glimpse at some of the trends you might see:
Local ingredients: More brewers are sourcing their hops and grains from local farms. This not only supports local agriculture but also gives each beer a unique "taste of place."
Sustainability: Breweries are becoming more eco-conscious—from energy-efficient brewing processes to recycling programs.
Diversity: There's an increasing number of women and people from diverse backgrounds joining the ranks of master brewers.
And let's talk numbers for a second:
| Year | Number of Breweries |
| --- | --- |
| 2015 | 12 |
| 2020 | 60 |
That's right – there was an astounding five-fold increase in just five years. If that pace keeps up (and we hope it does), your pint glass will always be overflowing with exciting new options!
So what does this mean for you? Well, gear up for an even more vibrant beer culture packed with festivals, tastings, and brewery tours. It's going to be one heck of a ride!
The future is looking bright—and delicious—for beer lovers in Oklahoma. So whether you're an Oklahoman or just passing through—keep exploring these amazing breweries because there's always something brewing! Cheers!