The Pacific Northwest, with its cool climate and rich soils, has long been a paradise for beer lovers. And when you're talking about beer in the Pacific Northwest, there's no way around it: Oregon is king! Breweries in Oregon are like trees in a forest – they're everywhere. From small-town brewpubs to big city operations, each one offers its own unique spin on this ancient beverage.
Now imagine yourself embarking on an adventure through the Beaver State's best breweries. You've got your favorite flannel shirt on, your trusty tasting glass at the ready, and a thirst for craft beer that just won't quit. It's not just about downing pints though; it's about sipping and savoring every last drop of those heavenly hops-infused concoctions these breweries are known for.
Be prepared: you'll encounter everything from traditional European styles to experimental brews that push the boundaries of what beer can be. Each brewery tells a story – not just through their beers but also through their distinctive atmospheres, from laid-back taprooms where everyone knows your name to bustling industrial spaces that buzz with energy. So buckle up because we're going on a hop-filled journey right now!
Exploring Oregon's Craft Beer Scene
Welcome to the world of Oregon's craft beer, where every pint tells a story. If you're looking for a beer adventure, there's no better place than the Beaver State. We're talking about over 200 breweries that spread across this Pacific Northwest gem!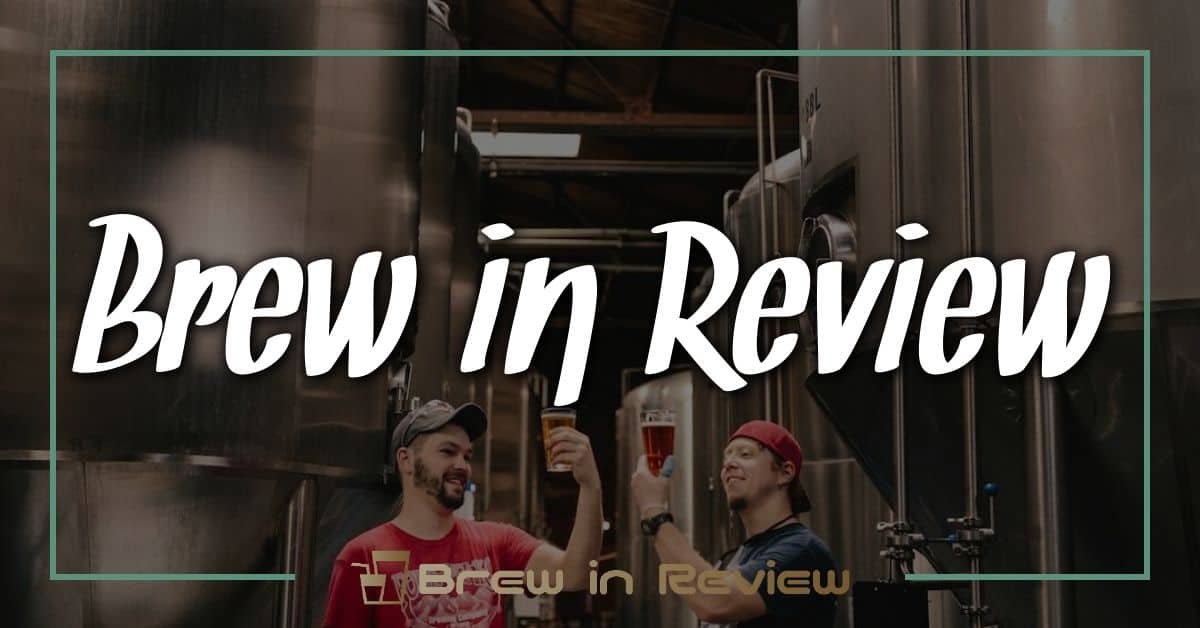 Did you know that Portland alone boasts nearly 60 breweries? That makes it one of the cities with the highest number of breweries per capita in America. Here's a quick rundown:
| City | Number of Breweries |
| --- | --- |
| Portland | Nearly 60 |
But let's not forget about Bend – a city that may be small but is mighty in terms of its beer scene. With less than 100,000 residents and almost 20 breweries, it's practically heaven for any craft beer enthusiast.
Moving beyond numbers, what really sets Oregon apart is its commitment to quality and innovation. Brewers here aren't afraid to push boundaries, often experimenting with unique ingredients like locally-sourced hops or wild yeast strains. You'll find everything from classic American IPAs to sour beers aged in wine barrels.
Deschutes Brewery
Rogue Ales
Widmer Brothers Brewing
These are just some names you might recognize – they began their journey right here in Oregon and have left indelible marks on the U.S craft beer scene.
So go ahead and immerse yourself in Oregon's vibrant craft beer culture. Whether you're sipping on an award-winning ale at Deschutes in Bend or enjoying a refreshing pilsner at Breakside Brewery in Portland – each sip promises something new and exciting.
The Artisanal Brewers of Portland
Portland, affectionately known as "Beervana," is a true haven for beer lovers. You'd be hard-pressed to find another city with the same level of passion and dedication to the craft brewing scene. It's no wonder then that some of Oregon's finest brews hail from this vibrant city.
Let's take a moment to appreciate one standout establishment: Deschutes Brewery. Originating in Bend, Deschutes has been serving up high-quality artisanal beers since 1988. They've made quite a splash in Portland too, where you'll find their popular brews like Black Butte Porter and Mirror Pond Pale Ale flowing freely.
Another gem worth mentioning is Breakside Brewery. Known for being adventurous with their flavors, they aren't afraid to push boundaries when it comes to brewing innovative beers. Their ever-evolving menu boasts over 100 unique creations each year! And let's not forget their award-winning IPA – it's definitely one for your bucket list.
The Commons Brewery also deserves a shoutout here – despite its humble beginnings in Mike Wright's garage back in 2010, it quickly gained popularity thanks to its European-inspired farmhouse ales. Though they've closed shop now, you can still enjoy their legacy at other local breweries who continue carrying on their spirit of craftmanship.
And finally there's Cascade Brewing Barrel House – dubbed "House of Sour" – which specializes in sour beers aged in oak barrels. Definitely an experience if you're looking for something different!
You see? In Portland, craft beer isn't just about the final product; it's an art form steeped in creativity and tradition.
Deschutes Brewery: Established 1988
Breakside Brewery: Over 100 unique brews annually
The Commons Brewery: Founded 2010 (now closed)
Cascade Brewing Barrel House: Specialists in sour beer
With so many phenomenal breweries right here in Portland, who knows which one might become your new favorite? So go ahead…venture out and rediscover why this city is lovingly referred to as Beervana!
Eugene: A Hidden Gem for Beer Enthusiasts
Tucked away in the verdant landscapes of Oregon, you'll find a real treat for your taste buds. Eugene, a quaint city known for its vibrant arts scene and beautiful parks, is also brewing up quite the reputation as a haven for beer enthusiasts.
Here's the lowdown – Eugene has an impressive number of breweries per capita. According to recent data, there are more than 15 breweries serving this city of approximately 170 thousand folks. That's almost one brewery per every 11 thousand people!
Among these numerous watering holes, some stand out from the crowd. Take Ninkasi Brewing Company as an example. Since opening their doors in 2006, they've been delighting locals and tourists alike with their innovative brews. Their Total Domination IPA is a hoppy masterpiece that continues to be a fan favorite year after year.
Fancy something offbeat? Then WildCraft Cider Works might just tickle your fancy! They're not technically a brewery but we couldn't leave them off our list. This place specializes in crafting unique ciders from locally sourced fruits and herbs, offering refreshing alternatives to traditional beers.
And if you're wondering about local food options – don't worry – most of these places have got you covered with mouth-watering fare to pair with your pint!
| Brewery | Founded Year | Signature Brew |
| --- | --- | --- |
| Ninkasi Brewing Company | 2006 | Total Domination IPA |
| WildCraft Cider Works | Not available (Not technically a brewery) | Various cider flavors |
So next time you're in Oregon and feel like quenching your thirst or simply exploring new flavors, make sure to check out what Eugene has on tap:
Ninkasi Brewing Company: For hop heads who love their IPAs
WildCraft Cider Works: For those seeking inventive cider flavors
Remember folks – it's not just about wine country when it comes to Oregon! When it comes to craft beverages, this state has plenty more brewing under its cap.
Bend Breweries: The Heart of Central Oregon
Nestled in the heart of Central Oregon, Bend is a beer lover's paradise. It boasts an impressive number of breweries per capita – one for every 4,500 people! That's not just good news for locals but also for visitors who get to enjoy a variety of craft beers that cater to all taste buds.
You can't talk about Bend without mentioning Deschutes Brewery. Started back in 1988 as a small brewpub, it's grown into one of the best-known names in American craft brewing. Paying a visit here means you're in for some delightful beers like the Black Butte Porter or the Fresh Squeezed IPA – truly a treat!
But it doesn't stop there. Another gem tucked away in this city is Crux Fermentation Project. This brewery prides itself on pushing boundaries and taking risks with their brews. If you're feeling adventurous, try their [BANISHED] series – experimental beers that are barrel-aged to perfection.
If you're looking for something a little offbeat, Boneyard Beer might be up your alley. Their RPM IPA has made waves across the state and beyond with its balanced hoppy flavor and smooth finish.
Here are some numbers to give you an idea:
| Brewery | Year Established | Notable Beer |
| --- | --- | --- |
| Deschutes Brewery | 1988 | Black Butte Porter |
| Crux Fermentation Project | 2012 | [BANISHED] Doublecross |
| Boneyard Beer | 2010 | RPM IPA |
Deschutes Brewery: Founded in 1988, known for Black Butte Porter
Crux Fermentation Project: Started operations in 2012, famous for [BANISHED] Doublecross
Boneyard Beer: Opened doors in 2010, notable beer – RPM IPA
Remember folks, each brewery has its own story to tell and flavors to share so make sure you don't miss out on these when you find yourself wandering around beautiful Bend!
Ashland's Boutique Brewery Experience
Prepare yourself for a craft beer journey like no other in the heart of Oregon. Nestled within the bustling city of Ashland, some unique boutique breweries are waiting to be explored. You'll find a fascinating array of flavors, styles, and brewing techniques that make each visit an adventure.
One must-visit is Caldera Brewing Company. Known for their substantial selection, they've got over 45 different beers on tap! From classic IPAs to Pilot Rock Porter and Toasted Coconut Chocolate Porter – it's a haven for every beer enthusiast. And let's not forget about their stunning view overlooking Grizzly Peak.
Then there's Swing Tree Brewing Company – it's all about community here! They've made a name for themselves with sessionable beers that aren't just delicious but also have lower alcohol content so you can enjoy more without feeling overwhelmed. Their standout brew? It has to be the Two Shilling Ale offering up a smooth malty taste with just enough hoppy balance.
If you're after something truly distinctive, don't miss out on Standing Stone Brewing Co. Not only do they serve up great brews like Steel-Cut Stout Oatmeal or I ♥ Oregon Ale – they also take sustainability seriously by sourcing ingredients locally and utilizing solar power in their operations.
Let's take a look at these spots:
| Brewery | Standout Brew |
| --- | --- |
| Caldera Brewing Company | Toasted Coconut Chocolate Porter |
| Swing Tree Brewing Company | Two Shilling Ale |
| Standing Stone Brewing Co. | I ♥ Oregon Ale |
So get ready to immerse yourself in Ashland's boutique brewery experience; it's more than just quenching your thirst – it's savoring some of the finest artisanal creations crafted with passion and love for beer.
Sustainable Brewing Practices in Oregon
Oregon's craft beer scene isn't just about delicious IPA's and smooth stouts. It's also leading the charge when it comes to sustainability. You see, breweries from Portland to Bend are taking innovative steps toward reducing their environmental impact.
One way they're doing this is by reusing water. Hopworks Urban Brewery, for example, captures steam during the brewing process and uses it to heat up the next batch of brew. Pretty neat, huh? They're not alone either. Deschutes Brewery has a system that recycles wastewater back into clean water which can be used for irrigation or cleaning.
Now let's talk energy use. Ninkasi Brewing Company in Eugene installed solar panels on its roof a few years ago and now generates 12% of its electricity from the sun! Other breweries like Standing Stone Brewing Co., have followed suit and taken advantage of Oregon's generous sunshine to power their operations.
Ever thought about where your beer cans end up? Well, so have these breweries! Many participate in recycling programs and aim to limit their waste production as much as possible. Some even take it a step further: Portland's Ex Novo brewery donates all their profits to charity – now there's something you can toast to!
And let me tell you about some of the ways these breweries are giving back to the land that gives them their ingredients. Rogue Ales grows its own hops on farms right here in Oregon – talk about local sourcing! Meanwhile, Full Sail Brewing takes pride in using only pure mountain spring water from Mt Hood for every beer they produce.
Here are some quick stats:
| Brewery | Unique Sustainability Practice |
| --- | --- |
| Hopworks Urban Brewery | Reuses steam |
| Deschutes Brewery | Recycles wastewater |
| Ninkasi Brewing Company | Uses solar power |
| Ex Novo | Donates all profits |
So next time you're sipping on an Oregon-brewed beer, remember – you're not just enjoying a tasty beverage; you're supporting businesses that truly care about Mother Earth!
Highlighting the Best Seasonal Beers in Oregon
When you're out and about exploring the beer scene in Oregon, it's almost mandatory to dive into their seasonal brews. These beers are a celebration of changing times and are crafted with an intense focus on quality.
One of the breweries leading this pack is Deschutes Brewery, right here in Bend, Oregon. Their Jubelale A Festive Winter Ale is a winter delight that comes out every October. It's brewed with notes of dried fruit, toffee, and chicory—a perfect match for those chilly nights!
Moving from winter to spring, you can't overlook Pelican Brewing Company's Queen of Hearts. This Saison Ale aged in gin barrels is released every February and has been turning heads ever since its inception! It carries subtle hints of juniper berries alongside distinct flavors from the gin barrels.
Summer's call for something refreshing! That's where Breakside Brewery's Passionfruit Sour Ale steps up to the plate—released each June just as things start heating up. It's tartness combined with tropical passionfruit flavor makes it an absolute summer favorite!
As autumn leaves start falling, Ninkasi Brewing Company introduces their Oktoberfest Lager that pairs perfectly with cozy fireplaces and hearty meals—it's available from August until October.
Here's a quick peek at these season specials:
| Brewery | Beer | Season |
| --- | --- | --- |
| Deschutes Brewery | Jubelale A Festive Winter Ale | Winter |
| Pelican Brewing Company | Queen of Hearts | Spring |
| Breakside Brewery | Passionfruit Sour Ale | Summer |
| Ninkasi Brewing Company | Oktoberfest Lager | Autumn |
And remember folks – there's nothing like enjoying a beer that suits not only your taste buds but also the mood set by nature herself!
Conclusion: The Ultimate Guide to Oregon Breweries
So, you've made it to the end. Aren't you pumped about all the amazing breweries that Oregon has to offer? Whether you're a hop-head or malt-lover, there's something for every beer enthusiast in this beautiful state.
Let's not forget those unique seasonal brews and special releases. They're what make these Oregon breweries stand out from the crowd. So what are you waiting for? Here are some key takeaways from our guide:
Variety is the spice of life: With over 200 active breweries, there's always a new flavor to discover in Oregon.
Quality matters: Many of these breweries use locally sourced ingredients. That means fresher and more flavorful beers for you.
Explore beyond Portland: Sure, Portland has an impressive brewery scene but don't miss out on other cities like Bend and Eugene.
We hope this guide helps fuel your next beer adventure in Oregon. Remember, drinking responsibly is just as important as enjoying your brew. So grab your growler and hit up some (or all!) of these fantastic breweries!
Thanks for sticking with us on this sudsy journey through Oregon! We can't wait to hear about your favorites. Remember guys, always keep exploring because who knows – your new favorite brew might be just around the corner!