Tiny Rhode Island might not be the first place that comes to mind when you think of great beer, but it's a hidden gem in the craft brewing scene. With a unique blend of traditional brewing methods and innovative techniques, Rhode Island breweries are creating some seriously top-notch beers.
Venture into any one of these breweries and you'll be greeted with not only an array of delicious brews, but also friendly faces ready to share their love for beer. Whether you're an IPA enthusiast or a stout lover, there's something for everyone in this little state's big beer world.
So if you're planning your next brewery tour or just looking for some new beers to try at home, don't overlook Rhode Island. Trust us – your taste buds will thank you!
Exploring Rhode Island's Brewery Scene
So, you've decided to dive into the world of Rhode Island breweries? That's awesome! It's pretty amazing how many craft breweries have sprouted up in this small New England state. Here, beer is more than just a beverage – it's a culture!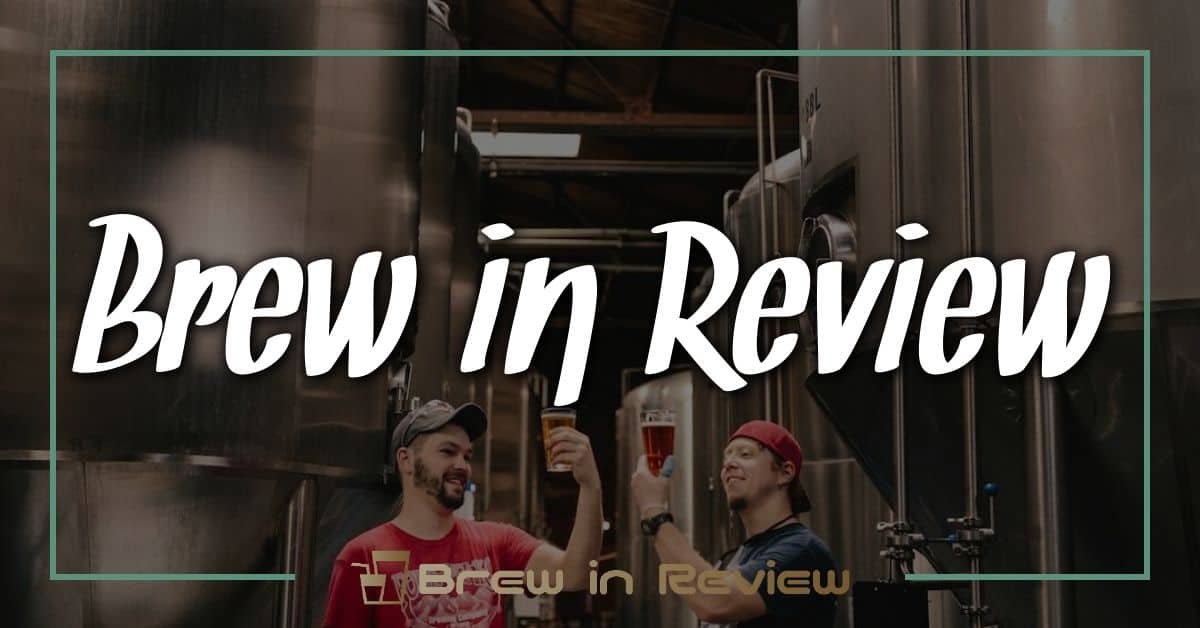 Let's start with Proclamation Ale Company located in Warwick. Their high-quality, innovative brews have made them an unmissable stop on any beer lover's journey through the state. They're known for their hop-forward beers and extensive barrel aging program.
The next stop on your brewery tour should be Grey Sail Brewing, situated in Westerly. This family-owned brewery has been mastering the art of brewing since 2011 and they're not slowing down anytime soon! Their flagship brew 'Captain's Daughter' is a double IPA that packs a punch at 8.5% ABV.
You can't leave out Foolproof Brewing Company when talking about Rhode Island Breweries. Based in Pawtucket, Foolproof has developed quite a following thanks to their unique approach to crafting beer experiences instead of just beer itself.
Here are some quick stats about these three breweries:
| Brewery | Location | Known For |
| --- | --- | --- |
| Proclamation Ale | Warwick | Hop-Forward Beers |
| Grey Sail Brewing | Westerly | Double IPA |
| Foolproof Brewing Co. | Pawtucket | Experience-based brewing |
And let's not forget about all the other fantastic microbreweries scattered throughout the state! From Newport Storm Brewery in Newport offering seasonal beers alongside year-round favorites, to Revival Brewing Co. headquartered in Cranston hitting us with full-flavored craft beers – there is something here for everyone.
Remember: Always drink responsibly and enjoy the experience that each unique brewery offers. Cheers!
Historic Breweries in Rhode Island
Rhode Island's brewing history stretches back centuries, and it's a tale that's as rich and frothy as the beers they've produced. Let's take you on a trip to some of the oldest breweries in this beautiful state.
The roots of Rhode Island's beer culture trace back to 1890 when Narragansett Brewing Company first opened its doors. Known lovingly as 'Gansett by locals, this brewery is steeped in tradition. Its flagship lager was once the top-selling beer throughout New England! Today, they're still serving up their classic brews alongside innovative new creations from their Cranston location.
Now let's hop over to Coddington Brewing Co., founded in 1995. Nestled in Middletown, this brewery has been serving homemade brews for over two decades now and shows no signs of slowing down. They offer an impressive selection of year-round staples like their IPA and Blueberry Blonde Ale plus seasonal favorites that change with the turn of each season.
Then there's Newport Storm Brewery, or Coastal Extreme Brewing Company as it was formerly known. It started churning out creative craft beers back in 1999, making it one of Rhode Island's original microbreweries. Their Cyclone Series is particularly beloved – it features a unique beer for every letter of the alphabet!
Shifting gears to Pawtucket, you'll find The Guild which isn't exactly historic itself but houses some time-honored brewers like Narragansett and Willie's Superbrew under its roof. This brewing collective offers visitors a chance to sample various styles from different breweries all at one spot!
And finally, we can't forget Trinity Brewhouse – Providence's pioneer craft brewery since 1995. From their Belgian tripel ale named Mercy Brown after a famous local vampire legend to their hearty Russian Imperial Stout – these guys know how to make standout brews!
There you have it: five historical Rhode Island breweries that've left indelible marks on the state's brewing scene.
Craft Beer Innovation: Modern Breweries in Rhode Island
Buckle up, beer lovers! You're about to dive into the refreshing world of Rhode Island's modern breweries. This tiny state is making BIG waves in the craft beer scene. As a hub for creativity and innovation, local brewers are pushing the boundaries and redefining what it means to be a craft brewery.
First off, let's talk about Proclamation Ale Company. They've been on the beer radar since 2014 thanks to their experimental brews. Their Tendril IPA has become something of a legend around these parts, with its robust flavor that packs quite the punch. If you're looking for something out of ordinary, this might just hit the spot!
And who could forget Foolproof Brewing Company? These folks believe your life experiences greatly influence your beer-drinking ones – hence their "experience-based brewing" approach. With beers named after weather patterns like "Raincloud" or emotions such as "Laughter", they definitely bring a unique touch to their creations.
Then there's Newport Craft Brewing & Distilling Co., which started back in '99 as Coastal Extreme Brewing Company. They were ahead of their time then and continue to lead now with innovative ideas like aging beer in rum barrels for an added kick!
Proclamation Ale Company
Foolproof Brewing Company
Newport Craft Brewing & Distilling Co.
Rhode Island may be small but it certainly isn't short on talent or innovation when it comes to brewing! This state offers some truly distinctive tastes thanks to its dedicated and inventive breweries who aren't afraid to shake things up. So next time you're craving something cold and crafty – why not make it Rhode Island brewed?
Award-Winning Beers from Rhode Island
You're in for a treat if you're a beer enthusiast. Rhode Island, despite its small size, has made quite the name for itself in the craft beer scene. Some of their brews have even scooped up prestigious awards! Here's where to find these award-winning beers.
Let's start with Grey Sail Brewing of Rhode Island. Located in Westerly, this brewery is well-known for its flagship ale – 'Captain's Daughter'. This beer is a double IPA and it's been showered with accolades. It clinched the silver medal at the 2014 World Beer Cup! If that doesn't make your taste buds tingle, I don't know what will.
Next on our list, we have Proclamation Ale Company. Tucked away in Warwick, Proclamation is recognized for their skillfully crafted stouts and IPAs. One standout brew here is 'Derivative: Galaxy', a single-hop pale ale which won bronze at the 2016 Great American Beer Festival (GABF). Now that's something to raise your glass to!
Don't forget about Foolproof Brewing Company either! Nestled in Pawtucket, Foolproof has earned high praise particularly for their 'Barstool' Golden Ale – bagging gold at GABF back in 2018.
And who could ignore Tilted Barn Brewery? They've got some serious bragging rights as Rhode Island's first farm brewery. With an ever-changing rotation of small-batch beers on offer, they've taken home several local and regional awards over the years.
Grey Sail Brewing – Captain's Daughter: Silver Medal at World Beer Cup
Proclamation Ale Company – Derivative: Galaxy: Bronze at GABF
Foolproof Brewing Company – Barstool Golden Ale: Gold at GABF
So there you have it folks! These breweries are creating incredible beers right here in little ol' Rhode Island – proving that great things indeed come in small packages.
Brewery Tours Worth Taking in Rhode Island
You're in for a treat if you're a fan of craft beers and find yourself in the Ocean State! Rhode Island might be small, but it's home to some fantastic breweries. And what's better than savoring these flavorful brews? Getting a behind-the-scenes look at where they're made, of course!
Let's kick things off with Foolproof Brewing Company. Nestled in Pawtucket, Foolproof is all about producing unique, high-quality beers that are just as their name suggests – foolproof! They offer tours every Saturday where you can learn about their brewing process and sample some of their top-notch creations.
Next on the list is Proclamation Ale Company. Located in Warwick, Proclamation has made waves with its innovative brews. Their brewery tour offers an intimate peek into the artistry involved in crafting each batch. Plus, you'll get to taste some truly one-of-a-kind beers.
Don't miss out on Tilted Barn Brewery, either! As Rhode Island's first farm brewery, Tilted Barn gives beer lovers a unique experience right from the hop fields to your glass. The rustic charm coupled with phenomenal brews makes this tour unforgettable.
If Newport is more your vibe, then head over to Newport Craft Brewing & Distilling Co. It's not just about beer here; they distill spirits too! Their tours provide an insightful look into both processes – perfect if you've got diverse tastes!
And lastly but certainly not leastly (is that even a word?), there's Grey Sail Brewing tucked away in Westerly. With its relaxed atmosphere and wide range of brews (from lagers to IPAs), Grey Sail's tour will make any beer enthusiast feel right at home.
Just remember guys – keep it responsible while enjoying those tasty samples! So go ahead and immerse yourself in Rhode Island's thriving craft beer scene by checking out these brewery tours.
Local Favorites: Top Rated Breweries in RI
You're in for a treat when it comes to the local breweries of Rhode Island. This Ocean State might be small, but its craft beer scene is mighty! So let's dive into some of the top-rated breweries that locals can't get enough of.
First up, we've got Foolproof Brewing Company nestled in Pawtucket. Known for their artisanal brews and creative naming like "Raincloud" and "La Ferme Urbaine", Foolproof has quickly become a favorite among locals. They're all about crafting unique beers that capture the spirit and culture of Rhode Island.
Next on our list is Grey Sail Brewing over in Westerly. If you're looking for an array of award-winning brews, Grey Sail is your spot. Their flagship beer, "Captain's Daughter," has garnered nation-wide recognition and acclaim – it's no wonder this brewery holds such a high rank among locals!
In Newport, you'll find the much-loved Newport Craft Brewing & Distilling Co. Serving up handcrafted beers since 1999, this isn't just one of RI's oldest microbreweries but also one of its best! Folks rave about the 'Rhode Trip' IPA and their flavorful seasonal offerings.
Let's not forget Proclamation Ale Company, hailing from Warwick. Proclamation offers an eclectic mix of beers with bold flavors that truly stand out from the crowd.
Here are these gems at a glance:
Foolproof Brewing Company (Pawtucket)
Grey Sail Brewing (Westerly)
Newport Craft Brewing & Distilling Co (Newport)
Proclamation Ale Company (Warwick)
These four fantastic breweries set the bar high in Rhode Island's craft beer scene. With their innovative brews and passionate commitment to quality, they've won over both locals and tourists alike! But don't take our word for it—add these spots to your must-visit list and experience firsthand what makes them so special.
Pairing Your Pint: Food at Rhode Island Breweries
Now, you're a beer enthusiast, right? Then you'll know that few things go together as well as a great beer and scrumptious food. Let's chat about the mouthwatering food offerings from some of Rhode Island's best breweries.
Let's kick off our culinary adventure with Proclamation Ale Company. Not only are they known for their unique selection of craft beers, but also for their rotating lineup of local food trucks. You might find yourself feasting on wood-fired pizzas or gourmet grilled cheese sandwiches while sipping on your pint – a perfect match!
Next up is Tilted Barn Brewery, settled in Exeter. This brewery is home to an inviting outdoor space where visitors can relax and enjoy their brews paired with delicious bites from rotating food trucks. One weekend it could be savory BBQ ribs from Smokin' Ribs and the next it could be fresh lobster rolls from Rollin' Lobstah – it's always a surprise!
Over at Newport Craft Brewing & Distilling Co., there's more than just beer on offer. They've got an impressive menu featuring hot pretzels served with ale mustard (hello, yum!) or cheese sauce, and don't forget about those tasty tacos! You simply can't beat the combo of a refreshing IPA with a spicy chicken taco.
Here are just some examples:
| Brewery Name | Food Highlight |
| --- | --- |
| Proclamation Ale Company | Rotating Local Food Trucks |
| Tilted Barn Brewery | Weekly Changing Menu |
| Newport Craft Brewing & Distilling Co. | Hot Pretzels & Tacos |
Surely we've whetted your appetite by now! So why not plan your next outing around these fantastic Rhode Island breweries? Trust us, your taste buds will thank you!
Conclusion: The Ultimate Brewery Experience in RI
Rhode Island may be the smallest state, but don't let its size fool you. It's brimming with breweries that offer a unique taste of local flavor and culture. You've got everything from fascinating microbreweries tucked away in historic neighborhoods to larger establishments serving up crowd-pleasing favorites.
Now that we've toured the best breweries Rhode Island has to offer, it's clear that each place provides its own distinct experience. Whether you're savoring the innovative flavors at Proclamation Ale Company or soaking up the cozy pub atmosphere at Trinity Brewhouse, there's something for every beer enthusiast here.
Let's not forget the friendly faces behind these brews! These aren't faceless corporations—they're your neighbors, friends, and community members pouring their passion into every pint. Meeting them is part of what makes visiting these breweries so special.
Here are a few standouts from our tour:
Most Inventive Brews: Proclamation Ale Company
Best Atmosphere: Trinity Brewhouse
Community Favorite: Grey Sail Brewing
And remember, this isn't an exhaustive list—there are more gems waiting to be discovered! So grab a friend or two (or go solo if that's your style), and embark on an unforgettable journey through Rhode Island's thriving brewery scene. You'll undoubtedly come across some fantastic beers along the way!
So here's to good times, great beer, and exploring all the wonderful surprises Rhode Island has packed into its humble borders. Cheers!