If you're a fan of craft beers, South Dakota should be on your bucket list. It's home to numerous breweries that are churning out some truly exceptional brews. The state may not be the biggest, but when it comes to quality and flavor, South Dakota punches above its weight.
Wandering through the Black Hills or cruising down the Missouri River, you'll find yourself stumbling upon a local brewery at every turn. Whether you prefer dark stouts or crisp lagers, trust me – there's something here for everyone.
But with so many options, where do you even begin? Well, that's where this guide comes in handy. We've done the legwork for you and rounded up a selection of the best breweries in South Dakota. So grab your growler and let's get started!
Exploring South Dakota's Brewery Scene
If you're a beer lover, South Dakota is your playground. With an ever-growing craft brewery scene, it's a paradise for those who appreciate the art of brewing. Every corner of the state has something unique to offer – from traditional lagers to experimental stouts and everything in between.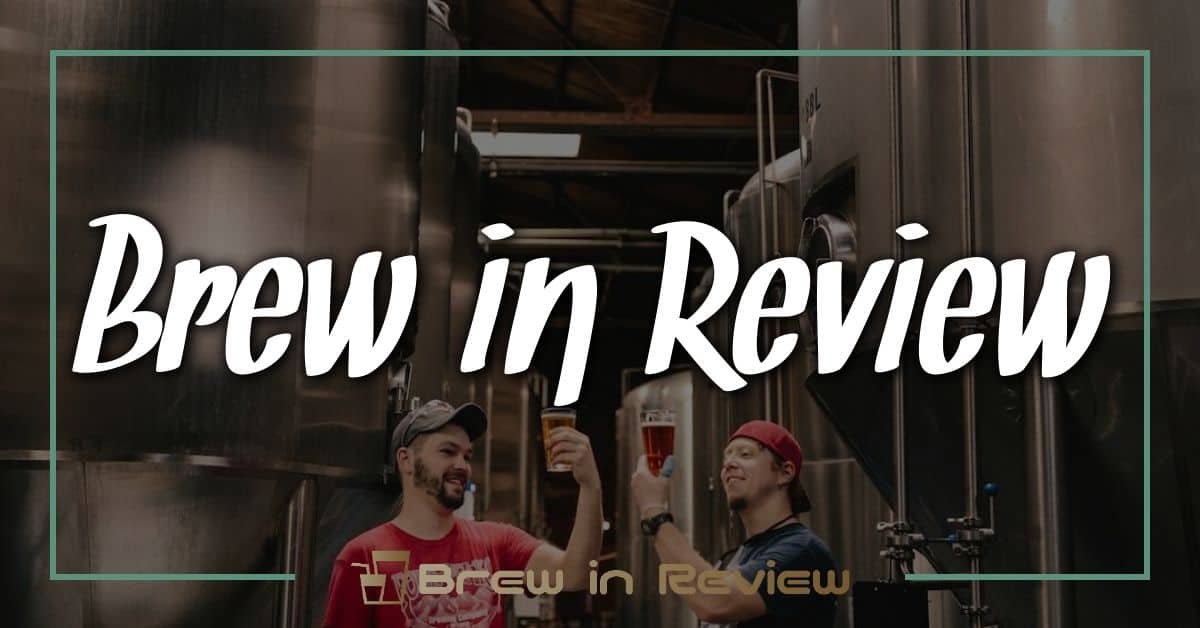 Take a trip to Sioux Falls, where you'll find WoodGrain Brewing Co., an urban microbrewery known for its rotating selection of beers. They're all about using local ingredients and giving back to the community – that's a win-win if you ask me! Right next door in Brookings, Wooden Legs Brewing Company is serving up some stellar brews with a side of history. Their name pays tribute to the legendary South Dakota pioneer Arthur Mellette, and their beer? Let's just say it'd make ol' Arthur proud.
Now let's head westward to Rapid City, where family-run Firehouse Brewing Co. has been serving up handcrafted beers since 1991 (yep, they've been at this game for quite some time!). Nestled inside an old fire station – hence the name – this place not only offers great brews but also takes you on a trip down memory lane with its rich history.
But what about numbers? Well here's some data worth raising your glass to:
| Brewery | Year Established | Specialty Brews |
| --- | --- | --- |
| Miner Brewing Company | 2013 | Pilsners and IPAs |
| Lost Cabin Beer Co. | 2016 | Wild Ales |
| Fernson Brewing Company | 2015 | Farmhouse Ales |
It's clear as day that South Dakota's breweries are booming! And there are many more hidden gems waiting for you to discover:
Crow Peak Brewing in Spearfish
Gandy Dancer Brew Works in Sioux Falls
Hydra Beer Company in Sioux Falls
With such diversity across every pint poured, exploring South Dakota's brewery scene is an adventure you won't want to miss.
So why wait? Grab your buddies (and maybe even a designated driver), hit the road and start tasting what South Dakota breweries have on tap!
The Historical Roots of Brewing in South Dakota
Let's take a step back in time. Imagine it's the late 1800s, and you've found yourself in the Wild West territory that would soon become South Dakota. Back then, brewing was more than just a pastime—it was a way of life. Many early settlers were Germans and Scandinavians who brought their beer-brewing traditions with them to the prairies.
Breweries sprang up all over the state, from Sioux Falls to Rapid City. In fact, by 1879 there were about fifteen breweries operating across what is now known as South Dakota! These establishments not only provided refreshment but also served as social hubs where locals could gather and swap stories.
Yet, like much of America during Prohibition (1920-1933), South Dakota saw its thriving brewing industry come to a screeching halt. Breweries were forced to close or find other ways to stay in business—some even turned to soda production!
But don't despair! Post-Prohibition years brought new hope for beer lovers in South Dakota. As laws relaxed, breweries began popping up again around the state. From microbreweries crafting unique artisanal beers, like Crow Peak Brewing Company in Spearfish or Hydra Beer Co in Sioux Falls, to larger operations like Firehouse Brewing Co., these modern brewers are keeping alive South Dakota's rich brewing heritage while pushing boundaries with innovative and delicious brews.
Here's something interesting: did you know that craft beer isn't just big business today—it's actually surpassing numbers from before Prohibition? An impressive feat considering the struggles this industry has faced throughout history!
So next time you're sipping on your favorite local brew from one of these amazing breweries remember—you're partaking not only in an age-old tradition but also playing your part in continuing the vibrant history of brewing within this distinctive region.
Top-Rated Breweries in South Dakota
Let's dive right into the heart of South Dakota's thriving beer scene. It's a place where craft brewing has not only come to life but is also flourishing with an impressive range of flavorsome brews.
Your first stop might be Fernson Brewing Company in Sioux Falls. They've been shaking up the local craft beer scene since 2015, and they're known for their innovative brews like the Farmhouse Ale and Lion's Paw Lager. What sets Fernson apart? It's their unique approach to brewing that combines tradition with creativity, resulting in bold beers that are as adventurous as they are enjoyable.
Next on your radar should be Miner Brewing Company. Nestled amidst the beautiful Black Hills of Hill City, Miner Brewing is renowned for creating traditional yet distinctive European-style craft beers. Their Wild Raspberry Ale and Chokecherry Brown Ale are not just customer favorites, but they're also a testament to how Miner uses local ingredients to create some remarkable brews.
Don't miss out on WoodGrain Brewing Co. either! Right in downtown Sioux Falls, this microbrewery prides itself on its top-notch handcrafted beers made from locally sourced grains. If you're a fan of IPAs or stouts, WoodGrain is definitely your go-to spot!
But wait — there's more! Another gem tucked away in Rapid City is Lost Cabin Beer Co., a small-batch brewery dedicated to crafting unique and inspired beers. With its cozy taproom vibe and eclectic beer selection ranging from Belgian Whites to Bourbon Barrel-Aged Stouts, Lost Cabin offers something for every discerning palate!
It seems like South Dakota isn't just about Mount Rushmore or Badlands anymore; it's also about breweries that have carved their own niche by placing quality at the forefront of their brewing process.
Fernson Brewing Company: Known for innovative brews
Miner Brewing Company: Renowned for traditional European-style craft beers
WoodGrain Brewing Co.: Offers handcrafted beers from locally sourced grains
Lost Cabin Beer Co.: A small-batch brewery with an eclectic selection
Note: This list isn't exhaustive; there are plenty more amazing breweries waiting to be explored across South Dakota!
Craft Beer Revolution: Microbreweries in South Dakota
South Dakota's craft beer revolution is kicking into high gear. You've probably noticed that local taprooms are becoming the new hotspots, with an array of unique brews to offer. It's a thriving scene that showcases the creativity and skill of South Dakota's brewmasters.
There's been a significant uptick in the number of microbreweries across the state. According to recent statistics, it's not just Sioux Falls and Rapid City hopping on this trend; smaller towns are also starting their own breweries.
Take a look at these stats:
| Year | Number of Microbreweries |
| --- | --- |
| 2015 | 10 |
| 2020 | 40 |
That's QUADRUPLE growth within half a decade!
Some notable names setting up shop include "Fernson Brewing Company" in Sioux Falls and "Lost Cabin Beer Co." in Rapid City, each offering distinctive flavors that make them stand out from your average brewery. But trust us, there are many more hidden gems waiting for you to discover all across The Mount Rushmore State!
From fruity IPAs to rich stouts, these microbreweries offer something for every palate. And they're not just serving great beer; they're creating experiences too! Many have taprooms where you can kick back with friends or take part in events like trivia nights and live music shows.
And here's another fun fact: several South Dakota breweries have even earned national recognition for their beers! So next time you're planning a trip or looking for a weekend adventure within the state, consider visiting one of these local breweries – who knows? You might find your new favorite brew right here in South Dakota!
Just remember – enjoy responsibly and savor every drop of that delicious local flavor!
Unique Beers to Taste in South Dakota Breweries
South Dakota, it's not just Mount Rushmore State. It's a paradise for craft beer lovers! From the eastern river valleys to the rugged Black Hills, you'll find an array of breweries crafting unique beers that showcase local flavors and ingredients.
If you're looking for something out of the ordinary, Firehouse Brewing Company in Rapid City should be on your radar. They've got a Cherry Bomb Beer that's brewed with locally grown tart cherries. One sip and you'll experience a refreshing taste explosion!
Moving eastward, don't miss out on WoodGrain Brewing Co., nestled in downtown Sioux Falls. Their Honey Almond Cream Ale is made using local honey and almond extracts. It's smooth, mildly sweet, and yes – irresistibly creamy!
In Spearfish, there's Crow Peak Brewing where their Pile O'Dirt Porter takes center stage. Dark as night and richly flavored with notes of chocolate and coffee – it's like dessert in a glass!
Miner Brewing Company located in Hill City offers their Boysenberry Saison which is fermented with boysenberries giving it a unique fruity twist.
Let me break down these highlights:
Firehouse Brewing Company: Cherry Bomb Beer
WoodGrain Brewing Co.: Honey Almond Cream Ale
Crow Peak Brewing: Pile O'Dirt Porter
Miner Brewing Company: Boysenberry Saison
There are other hidden gems scattered across South Dakota too! So grab your map and get ready to navigate through some amazing brews that this state has to offer!
Brewery Tours to Experience in South Dakota
South Dakota, it's not just Mount Rushmore or the Badlands that you'll find intriguing. The state's brewing scene is exploding, with a slew of brewery tours that'll have your taste buds dancing for joy.
First stop on our virtual tour is Firehouse Brewing Co. Nestled in Rapid City, this is South Dakota's oldest operating brewery. What makes it special? Well, besides its array of handcrafted beers, it's housed in an original firehouse dating back to 1915! You might find yourself sipping on their popular Firehouse Red while soaking up some fascinating history.
Perhaps you're more into stouts than reds? Then Miner Brewing Company should be your next stop. Located in the beautiful Black Hills, they offer a range of traditional European-style beers with a unique local twist. Imagine tasting a Pilsner fermented with native South Dakota yeast – now that's something!
Here are just a few other breweries worth checking out:
Lost Cabin Beer Co.
Fernson Brewing Company
Remedy Brewing Company
Crow Peak Brewing
Each one has its own distinct personality and brew style. Some offer food pairings with their beer tastings and others boast live music events on weekends. It's not just about the beer here (though let's admit it – the beer is pretty great). It's also about embracing local culture and community spirit.
If you're planning your trip around these delectable stops, remember there are many diverse experiences waiting for you at each location. Whether you fancy an IPA or prefer belting out tunes during karaoke night at WoodGrain Brewing Co., there's a perfect pint waiting for everyone in South Dakota.
So what are you waiting for? Hit the road and start exploring all these crafty corners of South Dakotan brewing goodness!
Pairing Local Cuisine with South Dakota Craft Beers
When you're touring the best breweries of South Dakota, it's not just about the beer. It's also about pairing those delicious brews with local cuisine. You might be wondering how to go about this? Well, don't worry! Here are some ideas for you.
Let's start with a classic: pheasant. Pheasant is such a staple in South Dakota and pairs wonderfully with a hearty stout from any of our local breweries. The malty sweetness of the stout complements the gamey flavor of pheasant creating an unforgettable fusion on your palate.
Next up, we've got bison burgers—a must-try when you're in town! These robust, meaty delicacies are perfect when paired with an amber ale or IPA. The rich flavors of bison play off against the hoppy bitterness, resulting in a match made in heaven.
But let's not forget about our vegetarians out there! How does a fresh garden salad sound? A crisp lager or pilsner is just what you need to accompany that refreshing bowl of greens. The lightness of these beers enhances the freshness of vegetables without overpowering them.
Additionally, if you're lucky enough to visit during chislic season (that's cubed red meat for all non-South Dakotans), pair it with a malty brown ale or porter. This combo is guaranteed to satisfy your taste buds while giving you an authentic taste of South Dakota tradition!
And finally, who can resist dessert? Our sweet treats like kuchen (the state dessert) go down so well with something fruitier like sour beers or wheat beers. Their tanginess offsets sweetness perfectly and rounds off your meal beautifully.
So next time you're sipping on some stellar craft beer at one of our fantastic local breweries remember these tips:
Pheasant + Stout = A Game-Changing Combo
Bison Burgers + Amber Ale/IPA = Heaven on Earth
Garden Salad + Lager/Pilsner = Vegetarian Delight
Chislic + Brown Ale/Porter = Authentic Taste Explosion
Kuchen + Sour/Wheat Beer = Sweet Finale
Remember folks: life's too short for bad beer and food combinations!
Conclusion: The Future of Brewing In South Dakota
Let's dive into the future of brewing in South Dakota, shall we? It's as sparkling and bubbly as their craft beers! You've seen how the beer scene here has grown over the years. Well, it's only set to get bigger and better.
The number of breweries in South Dakota is definitely on the rise. Who knows? Maybe your new favorite brewpub is just around the corner! Exciting times are ahead for beer lovers like you with more artisanal brewers choosing to call this state home.
Now, let's talk numbers – don't worry, we'll keep it fun!
Total Breweries in 2010: 5
Total Breweries in 2021: 30
You see that growth? That's a whopping increase from just five breweries a decade ago to thirty today!
Looking forward, there's no sign of slowing down either. Industry experts predict even more growth – both in terms of variety and volume. More local flavors will hit your palate; more unique blends will make your taste buds dance.
But wait, there's more good news! As these breweries expand, they're also boosting local economies. They're creating jobs and attracting tourists keen on a pint or two (or three!). Plus, they're building friendly community spaces where folks can gather 'round great beer and even greater company.
So what does all this mean for you? It means you're going to have an ever-expanding menu of brews to try, fresh from South Dakota's burgeoning brewery scene. And remember to support local businesses when you do!
In conclusion – isn't this exciting? The future looks bright (and frothy!) for brewing in South Dakota. So here's looking forward to many happy hours spent discovering new favorites at these fantastic local breweries!