You're in for a treat if you're a fan of craft beers and plan to explore the vibrant beer scene in Tennessee. Known for its craft breweries, Tennessee offers an array of flavors that are as diverse and exciting as its music and culture. There's something about sipping on a locally crafted brew that makes you feel part of the community, don't you agree?
From crisp IPAs to robust stouts, each brewery tells a unique story through their signature drinks. Whether you're just visiting or call Tennessee your home, you'll find no shortage of incredible places to sample some top-notch brews.
So let's dive into this sudsy adventure together! We'll guide you through the best breweries in Tennessee where every pint is filled with passion and craftsmanship. Get ready to raise your glass high to toast these fantastic local businesses!
Exploring Tennessee's Craft Beer Scene
You're in for a real treat if you're a beer enthusiast planning to explore the vibrant craft beer scene of Tennessee. It's packed with an array of breweries, each offering unique brews that cater to all sorts of taste buds.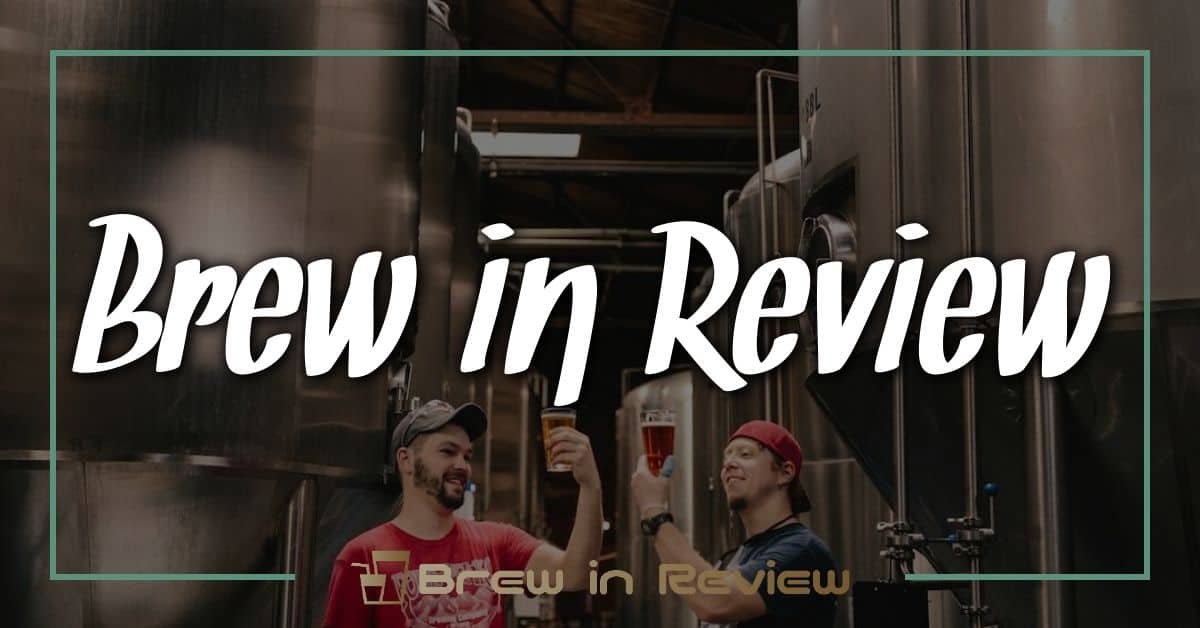 Tennessee, over the last decade, has truly embraced the art of brewing. With more than 100 breweries dotted across its landscape, it's clear that Tennesseans love their beer. If you're in Nashville, be sure not to miss out on the Yazoo Brewing Company and Jackalope Brewing Company. Both these places are famous for their eclectic selection and friendly atmosphere.
Now let's take a quick look at numbers:
| City | Number of Breweries |
| --- | --- |
| Nashville | 17 |
| Memphis | 8 |
| Knoxville | 14 |
But hey, it's not just about quantity – it's also about quality! Tennessee brewers have bagged several awards at prestigious competitions like the Great American Beer Festival® and World Beer Cup®.
Venturing further from city centers lets you discover hidden gems where creativity flows as freely as the beers they brew. Blackberry Farm Brewery in Walland is one such place that's worth visiting for their exceptional Saison-style beers.
So go ahead and immerse yourself in Tennessee's thriving craft beer culture – each pint tells a story worth savoring!
Here are a few tips before embarking on your brewery adventure:
Always check opening hours
Some places may offer guided tours – don't miss them!
Consider getting a designated driver or using ride-share services
Remember folks, drink responsibly and enjoy exploring what this wonderful state has to offer!
The Rise of Breweries in Tennessee
Let's take a journey back in time and see how the craft beer scene in Tennessee really took off. You'd be surprised to know that it wasn't until the mid-2000s, when laws around brewing started to loosen up, that the number of breweries began to increase. Now, there's a thriving community of brewers creating unique beers right here in our own backyard!
The year 2003 was a turning point for Tennessee breweries. That's when legislation passed allowing businesses with a high alcohol content license to manufacture and distribute their beverages statewide. This law opened up new opportunities and gave rise to several local brewpubs.
Here are some quick stats about Tennessee's flourishing brewery scene:
| Year | Number of Breweries |
| --- | --- |
| 2003 | 5 |
| 2010 | 15 |
| 2015 | 35 |
| 2020 | Over sixty |
It didn't stop there though! In recent years, we've seen an exponential increase in the diversity of beers being brewed. From traditional lagers and pale ales to more experimental styles like sours and barrel-aged stouts, you're sure to find something that tickles your taste buds.
What's been driving this growth? Well for one thing, it seems as if people can't get enough of local flavors. There's been an increasing trend towards supporting local businesses – which includes our beloved breweries – adding fuel to the fire.
But it's not just about business; there's also plenty of camaraderie within this industry. Brewers often collaborate on special releases or events creating a strong sense of community among them.
Yazoo Brewing Company has partnered with other brewers for collaborative brews
Black Abbey Brewery hosts frequent "brewer's table" dinners where customers can meet the team behind their favorite beers
Hutton & Smith Brewing Co., named after two geologists, exhibits its love for rock climbing by hosting annual climbing competitions
So while you're exploring these fantastic breweries across our beautiful state remember; each pint you drink is not only delicious but also represents years of hard work from passionate individuals dedicated to crafting quality brews!
Top 5 Breweries in Nashville
Ah, Nashville. It's not just for country music anymore! Get ready to wet your whistle because we're diving into the top 5 breweries that this city has to offer.
First on our list is Yazoo Brewing Company. Opening its doors in 2003, Yazoo quickly became a staple among local beer enthusiasts. They've got an impressive selection of year-round brews, as well as some unique seasonal offerings that you won't want to miss.
Yazoo Brewing Company

Year Founded: 2003
Notable Brews: Sue (Smoke Beer), Hop Perfect IPA
Next up, we've got Jackalope Brewing Company. This female-founded brewery isn't afraid to experiment with their beers, yielding some truly unique tastes and aromas. Plus, they've got a killer taproom.
Jackalope Brewing Company

Year Founded: 2011
Notable Brews: Lovebird (Wheat Beer), Thunder Ann (American Pale Ale)
Third on our list is Bearded Iris Brewing. Known for their hop-forward approach and innovative styles like hazy IPAs and fruited sours, Bearded Iris is breaking the mold.
Bearded Iris Brewing

Year Founded: 2016
Notable Brews: Homestyle (IPA), Scatterbrain (IPA)
Coming in at number four is Southern Grist Brewing Co., where creativity reigns supreme. Their beers feature bold flavor profiles that are sure to surprise your palate!
Southern Grist Brewing Co.

Year Founded: 2016
Notable Brews: Mixed Greens Series (Double IPA), The Blurry One Series (Fruited Sour)
Finally, rounding out our top five is Black Abbey Brewery – a place inspired by the artisanal traditions of Belgian Trappist monks and Martin Luther's Reformation-era tavern culture.
Black Abbey Brewery

Year Founded: 2011
Notable Brews: The Rose (Belgian Blonde Ale), The Forty Four Porter
There you have it! These are just a handful of the amazing breweries making waves in Music City today.
Notable Breweries in Knoxville
You're in for a treat if you're exploring the beer scene of Knoxville! This city is home to some of Tennessee's top-notch breweries. Let's take a peek at some of the most notable ones that are worth your visit.
First on our list is Alliance Brewing Company. They've made quite a name for themselves with their philosophy of "Active Beer Culture" which encourages enjoying a good brew post outdoor activities. You'll find their beers as intriguing as their ethos, drawing inspiration from all over the globe.
Next up, we have Elkmont Exchange Brewery & Eating House. This isn't just your typical brewery; it's also an amazing eating house that boasts a menu inspired by East Tennessee culture and ingredients.
Don't forget about Last Days of Autumn Brewery. It's one-of-a-kind spot where you'll find unique and experimental beers that would make any craft beer enthusiast swoon. Their tap list changes regularly so there's always something new to try!
Also noteworthy is the Pretentious Beer Co., known not only for its craft beers but also for its handmade glassware in which they serve their brews! Yes, you heard it right – they create their own glasses!
Rounding off our list is Crafty Bastard Brewery, an artisanal brewery specializing in unconventional brews like Jalapeno Saisons and Espresso Stouts. If you're into adventurous flavors, this might just be your go-to place.
Knoxville truly lives up to Tennessee's reputation with these outstanding breweries:
| Name | Specialty |
| --- | --- |
| Alliance Brewing Company | Global-inspired Beers |
| Elkmont Exchange Brewery & Eating House | Craft Beers + Food |
| Last Days of Autumn Brewery | Unique/Experimental Beers |
| Pretentious Beer Co | Handmade Glassware + Craft Beers |
| Crafty Bastard Brewery | Unconventional Brews |
So there you have it – every stop on this must-visit list promises an unforgettable experience full of great food, engaging atmosphere and above all else – incredible beer!
Hidden Gems: Lesser-Known Tennessee Breweries
You might be surprised to learn that there's more to Tennessee's beer scene than just the big-name breweries. Wander off the beaten path and you'll discover some truly unique spots. Let's uncover a few of these hidden gems together.
First on our list is Czann's Brewing Company in Nashville. This delightful little brewery has made a name for itself with its handcrafted beers, each one brewed with an emphasis on flavor and freshness. Their Dunkelweizen, a dark German wheat beer, is something any beer lover can appreciate.
Then we've got Hutton & Smith Brewing Co in Chattanooga. Named after two famous geologists, this brewery will rock your world with their innovative brews inspired by Earth's history. Don't miss their Ignious IPA; it's as explosive as a volcanic eruption!
Down south in Memphis, you'll find Ghost River Brewing Co, which stands out not only for its fantastic beers but also for its commitment to sustainability. They're proudly "green", utilizing sustainable practices in brewing and even donating a portion of every sale to local conservation efforts.
Over at Knoxville, there's Last Days of Autumn Brewery, an under-the-radar spot serving up innovative craft beers inspired by seasons and locally sourced ingredients. Their Pumpkin Ale is autumn encapsulated in a glass.
Take note though – these are just four examples:
Czann's Brewing Company
Hutton & Smith Brewing Co
Ghost River Brewing Co
Last Days of Autumn Brewery
In reality, Tennessee is home to countless small-scale breweries that deserve recognition! So next time you're planning a trip around the Volunteer State, don't settle for the usual suspects – go explore these lesser-known locales instead!
Pairing Food with Local Beers of Tennessee
No doubt you've heard about the booming craft beer scene in Tennessee. But have you ever considered what local dishes might go well with these beers? Let's dive into some lip-smacking pairings that'll make your taste buds sing!
First off, let's talk about Nashville Hot Chicken. It's a spicy, deep-fried treat that has really put the state on the foodie map. Now, this dish packs a punch and calls for a beer that can stand up to its heat. That's where Yazoo Brewing Company comes into play! Their Hefeweizen is light and refreshing with hints of banana and clove – perfect to cool down those spicy bites.
Food: Nashville Hot Chicken
Beer: Yazoo Hefeweizen
Brewery: Yazoo Brewing Company
Next up, we have good ol' Southern BBQ Ribs. A classic Tennessee favorite that goes hand in hand with a robust porter like Blackstone Brewery's St Charles Porter. This beer has notes of chocolate and coffee which bring out the smoky flavors in the ribs beautifully.
Food: Southern BBQ Ribs
Beer: St Charles Porter
Brewery: Blackstone Brewery
Now imagine sitting by the river, munching on Fried Catfish – another Tennessee staple! What could be better than pairing it with Cool Springs Brewery's Pecker Wrecker IPA? The slight bitterness from this hop-forward brew cuts through the rich fried fish wonderfully.
Food: Fried Catfish
Beer: Pecker Wrecker IPA
Brewery: Cool Springs Brewery
Finally, who can forget about dessert? For something sweet like Tennessee's famous Banana Pudding, try pairing it with Wiseacre Brewing's Gotta Get Up To Get Down Coffee Milk Stout. Its roasted maltiness complemented by subtle sweetness makes for an indulgent end to your meal.
Food: Banana Pudding
Beer: Gotta Get Up To Get Down Coffee Milk Stout
Brewery: Wiseacre Brewing
That was just a small taste (pun intended) of all the delicious pairings you can enjoy when exploring local beers and foods in Tennessee! Don't be afraid to experiment on your own as well – who knows what other fantastic combinations are waiting to be discovered?
Annual Beer Festivals and Events in Tennessee
Tennessee's craft beer scene doesn't stop at its breweries. Nope, it gets even better! You'll find a whole host of beer festivals and events throughout the year that truly celebrate the state's love for a good brew.
One of the biggest draws on Tennessee's beer calendar is Nashville's annual Music City Brewer's Festival. It takes place every summer and features more than 40 local, regional, national, and international breweries showcasing their top-notch beers. There are also live music performances (it wouldn't be Nashville without them!), food vendors offering mouth-watering eats, and plenty of opportunities to learn about brewing from the experts.
But hey, don't feel left out if you can't make it to Nashville. Chattanooga hosts its own Southern Brewers Festival each August on the city's scenic waterfront. This one-day event boasts over 30 craft breweries from around the Southeast serving up more than 100 different beers. Plus there's live music stages providing entertainment throughout the day.
Then there's Knoxville's Brewfest held in June where you can sample both local Tennessee brews as well as international brands while enjoying some great tunes and delicious grub. For those who like their beers with a side of philanthropy, all proceeds from this event go towards CureDuchenne – a non-profit working towards finding a cure for Duchenne muscular dystrophy.
And let's not forget about Memphis' Cooper Young Beerfest happening every October which highlights only Mid-South breweries to keep things excitingly local!
So whether you're an avid hop-head or just enjoy trying new flavors, these annual beer festivals in Tennessee offer something for everyone.
Conclusion: The Future of Brewing in Tennessee
Tennessee's love for beer isn't just a passing phase. It's deeply ingrained into the culture, history, and future. There's an undeniable resurgence happening across the state right now with more breweries opening their doors every year.
You're likely to see even more variety in brews as these local establishments continue to experiment and innovate. We'll see them pushing boundaries, challenging norms, and creating truly unique flavors that reflect the heart of Tennessee.
And it's not just about beer anymore! Breweries are becoming community spaces—places where you can sit back, relax, watch a game or listen to some live music. They're evolving into destinations offering experiences beyond what's in your pint glass.
What about numbers? Here's how brewing has grown over time:
| Year | Number of Breweries |
| --- | --- |
| 2010 | 14 |
| 2015 | 35 |
| 2020 | 68 |
The stats speak for themselves—the number of breweries has almost doubled every five years!
So what does this mean for you? More options than ever before!
You'll have an endless array of craft beers to try.
You'll get opportunities to meet passionate brewers who love sharing their craft.
And let's not forget—you'll be supporting local businesses!
In short, the future of brewing in Tennessee is bright and brimming with potential. There's so much to look forward to as we toast to new beginnings and novel brews! Keep exploring, keep tasting—and most importantly—keep supporting your favorite local breweries!