So you're a beer enthusiast, huh? Or maybe you just enjoy the occasional cold one. Either way, if you've found yourself in Texas, you've hit a jackpot! The Lone Star State is home to some of the best breweries around. And let's be real: nothing beats sipping on a locally brewed craft beer while soaking up that classic Texan spirit.
Now, we know what you're thinking: "Where do I even begin?" Fear not! We're here to guide your taste buds on this sudsy journey. Whether it's an ice-cold lager after a long day or an adventurous IPA that tickles your palate, Texas breweries have got something for everyone.
With so many options to choose from, it can feel like finding a needle in a haystack. But rest assured, Texas doesn't mess around when it comes to brewing top-quality beers. So saddle up and get ready for the ultimate brewery hop across this great state!
Exploring the Craft Beer Scene in Texas
Texas, it's not all about cowboy boots and barbecue. We're diving headfirst into the state's thriving craft beer scene. Let me tell you, it's a ride worth taking!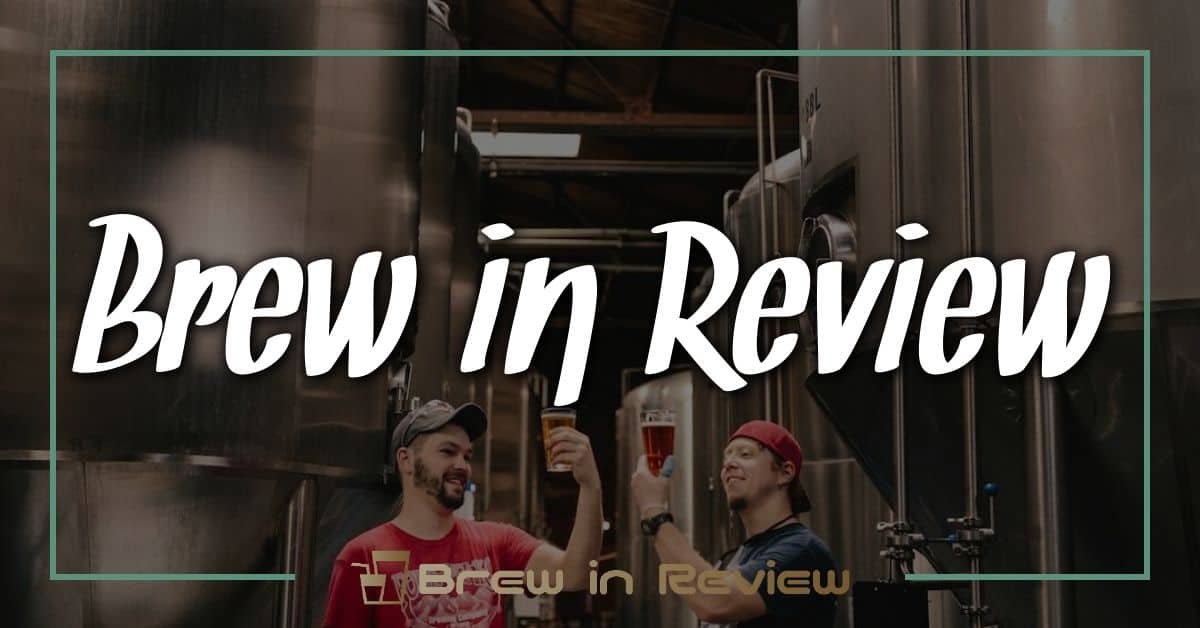 First off, let's take a moment to appreciate just how big this industry is in Texas. In 2019 there were over 350 craft breweries operating throughout the Lone Star State itself. That's almost as many breweries as there are days in a year!
| Year | Number of Breweries |
| --- | --- |
| 2019 | Over 350 |
Let's talk favorites, shall we? Austin boasts some of the best breweries around with spots like Jester King Brewery and Austin Beerworks making waves nationally for their unique brews.
Jester King Brewery: Known for its farmhouse ales and barrel-aged wild beers.
Austin Beerworks: Famous for its core lineup of four beers available year-round.
Of course, it'd be wrong to ignore Houston's contribution to the craft beer scene. Saint Arnold Brewing Company, known as Texas' oldest craft brewery, has been quenching Texans' thirst since 1994!
But here's what really sets Texas apart: Their love for local ingredients. From prickly pear cacti to locally sourced honey, each Texan brew carries a story – or rather flavor – that speaks volumes about its hometown roots.
Next time your travels take you through Texas remember – yes they've got great food and vibrant culture but don't miss out on exploring the exciting world of Texan craft beer!
The Rise of Microbreweries in Texas
You've probably noticed it too. There's been a real craft beer boom in the Lone Star State over the last decade or so. It seems like every time you turn around, there's another microbrewery popping up on the scene. Let's dive into this sudsy surge and see what we can find.
Now, you might be wondering what sparked this trend? Well, it all started back in 2013 when Texas passed House Bill 2094. This bill allowed production breweries to sell their wares directly to consumers for the first time ever. It was a game-changer for small brewers everywhere across Texas!
Since that legislative leap forward, microbreweries have been sprouting up faster than bluebonnets in springtime! In fact, according to data from the Brewers Association:
| Year | Number of Breweries |
| --- | --- |
| 2011 | 59 |
| 2015 | 189 |
| 2020 | More than 350 |
And these aren't just your run-of-the-mill beer factories either. These are places where creativity and community come together over a cold one.
For instance, consider Jester King Brewery out near Austin. They're cooking up wild ales using locally sourced yeast and aging their brews in oak barrels for an extra kick of flavor! Or take Turning Point Beer in Bedford who are pushing boundaries with their innovative IPA creations.
There's even some friendly competition brewing amongst these Texan titans of taste! Every year at events like the Great American Beer Festival and World Beer Cup, our local heroes go head-to-head against other brewmasters from around the globe – bringing home plenty of gold medals and bragging rights along the way!
Pretty impressive stuff right? So next time you're feeling thirsty, why not support your local microbrewers? You'll be partaking in a proud Texan tradition that shows no signs of slowing down any time soon.
Top Rated Breweries in Austin, Texas
Let's take a virtual tour of some top-notch breweries in Austin. With an ever-growing craft beer scene, Austin sure knows how to keep your taste buds entertained!
First off, we can't miss mentioning the Austin Beerworks. Known for its core four beers – Peacemaker Anytime Ale, Pearl Snap Pilsner, Black Thunder German-style Schwarz and Fire Eagle American IPA, it's no surprise they've scooped up numerous awards. Plus, their 60-barrel brewhouse ensures there's plenty to go around.
Next on our list is Live Oak Brewing Company, one of the oldest breweries in Austin. They're big on old-world style brewing and are famous for their Hefeweizen – a Bavarian classic that'll have you coming back for more!
Here's another must-visit – Jester King Brewery. This place is all about wild ales and spontaneously fermented beers. Settled on a beautiful 165 acres ranch just outside city limits, Jester King offers an experience that goes beyond just great beer.
But hey! The fun doesn't stop here! You've got to check out Hops & Grain Brewing too; sustainability-focused with amazing brews like A Pale Mosaic and Porter Culture – you're not just enjoying good beer but also contributing to a greener earth!
Lastly but by no means least is Zilker Brewing Company, located smack dab in the middle of East 6th Street's vibrant nightlife scene. Their Marco IPA has been getting rave reviews from locals and visitors alike.
So next time you're wondering where to grab your next pint in Austin – remember this list! After all, who better than us would know what makes for some fantastic local brew?
Exceptional Breweries in Houston, Texas
When you're thirsty for a cold one in the Lone Star state, there's no better place to go than Houston. The city is home to some of the most exceptional breweries, each with its own unique twist on brewing. Let's take a look at some must-visit spots where your beer dreams will come true.
First off, we can't forget about Saint Arnold Brewing Company, known as Texas' oldest craft brewery. You'll be blown away by their extensive beer list that boasts everything from lagers and pilsners to hazy IPAs and robust stouts. A visit here also means getting a taste of history – after all, they've been serving up quality brews since 1994!
Houston also serves up another gem: 8th Wonder Brewery. Named after the old Astrodome stadium, this downtown hotspot is every bit as impressive as its namesake once was. Their brew lineup features an array of tasty options – think hop-heavy IPAs, crisp pilsners and rich porters.
You might not expect it but the art scene extends into the beer world too! Enter Buffalo Bayou Brewing Co., where creativity flows just as freely as their beers do. Each offering here pushes boundaries; you never know what flavors or styles they'll come out with next.
And then there's Karbach Brewing Co., a local favorite for good reason. They've got something for everyone from classic German-style beers to innovative new concoctions like bourbon barrel-aged brews.
For a more intimate experience, check out Southern Star Brewing Company in nearby Conroe. This small-batch brewery has made a big name for itself with high-quality beers that pack tons of flavor into each sip.
| Brewery Name | Founded Year |
| --- | --- |
| Saint Arnold Brewing Company | 1994 |
| 8th Wonder Brewery | 2013 |
| Buffalo Bayou Brewing Co. | 2011 |
| Karbach Brewing Co. | 2011 |
| Southern Star Brewing Company | 2007 |
These aren't your run-of-the-mill breweries – each one brings something special to the table (or should we say bar?). So when you're looking for an outstanding pint in Houston, these are the places you gotta check out.
Hidden Gem Breweries in Dallas, Texas
Dallas, Texas, might be known for its cowboy culture and mouthwatering barbecue (can you say brisket?), but it's also making a name for itself in the craft beer scene. You're probably already familiar with some big names like Deep Ellum Brewing Company or Community Beer Co., but let's get off the beaten path and explore some hidden gem breweries that are crafting truly memorable brews.
First on our list is Peticolas Brewing Company. Nestled in the Design District of Dallas, this family-owned brewery opened its doors back on New Year's Eve 2011. It's been serving award-winning beers ever since! Their Velvet Hammer, a strong ale with a smooth finish, is an absolute must-try.
Next up we've got BrainDead Brewing located right in the heart of Deep Ellum. Don't let their tongue-in-cheek name fool you; these guys take brewing seriously! They offer an extensive selection of house-made brews alongside a menu full of comfort food classics. The Coma Burger paired with their Gritz cream ale? Pure bliss.
We can't forget about Oak Highlands Brewery either – one of Dallas' largest production breweries tucked away just north-east of White Rock Lake. OHB has become well known for their charity work as much as their diverse lineup of beers including DfDub (Dunkelweizen) which will keep you coming back for more.
Lastly but by no means least is Odd Muse Brewing Company – they might be new kids on the block having only opened in 2019 but they have quickly gained popularity for their experimental approach to brewing using unique ingredients and methods.
So there you have it folks – four hidden gems that are worth checking out next time you find yourself thirsty in Big D! Whether you're looking to try something new or simply want to support local businesses, these breweries offer something special that sets them apart from traditional watering holes.
Peticolas Brewing Company: Opened 2011
BrainDead Brewing: Located at Deep Ellum
Oak Highlands Brewery: Known for charity work
Odd Muse Brewing Company: Experimental brewers
Remember: Drink responsibly and enjoy your pint!
Unique Beer Tasting Experiences at San Antonio Breweries
Dive head-first into the Texas beer scene with San Antonio's unique brewery experiences. This city boasts a rich brewing history that's reflected in the diverse range of breweries dotting its landscape. From old school stalwarts to innovative newcomers, there's something here for every beer enthusiast.
Freetail Brewing Co., one of San Antonio's oldest craft breweries, is your first pit stop. Here, you'll find an array of beers that are as wild and free as the bat species it's named after. Its tasting room introduces you to brews like Bat Outta Helles and Soul Doubt IPA—each one offering a unique flavor profile.
Then there's Ranger Creek Brewing & Distilling, a small operation making waves with their 'brewstillery' tours. They're not just brewing up tasty beers; they're also distilling some fine Texas whiskey. You get to see this dual process up close while sipping on their staple OPA (Oatmeal Pale Ale) or seasonal delights.
The microbrewery Weathered Souls deserves special mention too. They've made a name for themselves with their stout-focused lineup – from the hearty Breakfast Stout to the bold Black Is Beautiful imperial stout initiative aimed at awareness and inclusivity in brewing industry.
Lastly, don't forget about Alamo Beer Company! It's known for its iconic Golden Ale – inspired by a 19th-century recipe – brewed under sight of The Alamo itself.
Freetail Brewing Co.: Known for Bat Outta Helles and Soul Doubt IPA
Ranger Creek: Offers 'brewstillery' tours showcasing both beer and whiskey production
Weathered Souls: Famed for its stout-centric menu
Alamo Beer Company: Home of the historic Golden Ale
So next time you're in town, why not embark on these crafty adventures? Each offers more than just great beer—they offer lessons about passion, community spirit, and Texan tradition wrapped in frothy goodness!
Sustainable Practices Amongst Texas Breweries
Have you ever wondered how your favorite Texas breweries are doing their part to save our planet? Well, you're not alone. More than ever, Texans are interested in sustainable practices and that includes the brewing industry.
Many of these breweries have taken the pledge to be more eco-friendly. For example, Hops & Grain Brewing in Austin is one of them. They've invested heavily in a waste management system that turns spent grain into dog treats – talk about ingenious recycling! But they didn't stop there; they also utilize solar panels for energy needs.
Another great example is Saint Arnold Brewing Company located in Houston. They're focused on reducing their carbon footprint by implementing an extensive recycling program and using energy-efficient appliances. The brewery even replaced all lighting with LED lights which use 75% less energy.
In Fort Worth, we find the Rahr & Sons Brewing Co, who uses recycled water for cooling during the brewing process. Their brew house was also built with reclaimed materials – adding a touch of character while being environmentally responsible!
Here's a quick snapshot:
| Brewery | Sustainability Effort |
| --- | --- |
Hops & Grain Brewing: Uses solar power and recycles spent grain
Saint Arnold Brewing Company: Recycles extensively and uses energy efficient appliances
Rahr & Sons Brewing Co: Uses recycled water and building materials
So next time you sip on your favorite Texan beer, remember that it wasn't just expertly crafted for taste but also brewed with our environment in mind!
Conclusion: The Future of Brewing in Texas
What a journey, huh? We've taken you on a tour of the best breweries in Texas, but what does the future hold for brewing in the Lone Star State?
Well, we're seeing some pretty exciting trends. First off, let's talk about craft beer. It's been gaining popularity across America and Texas is no exception. In fact, it's expected to keep on growing.
Here are some stats:
| Year | Number of Craft Breweries in Texas |
| --- | --- |
| 2015 | 189 |
| 2020 | 341 |
That's nearly a doubling in just five years! And it doesn't look like it'll be slowing down anytime soon.
Next up – sustainable brewing practices. Yep, going green isn't just for Prius drivers anymore. Several breweries are making an effort to reduce their environmental impact by using organic ingredients and recycling waste water. Plus, there's also a rise in locally sourcing ingredients which not only supports local farmers but also reduces carbon footprint!
But don't think that these eco-friendly practices will compromise your beer quality; quite the contrary actually! You'll still get incredible flavors while feeling good about saving our planet one pint at a time.
Finally, expect to see more diversity in the types of beer being brewed. While Texans have traditionally loved their lagers and pale ales, brewers are starting to experiment with less common styles like sours and saisons.
Even better news? These experimental brews aren't staying confined within the brewery walls; they're making their way into your local grocery stores as well! So even if you can't make it out to every brewery (though we highly recommend trying), you'll still get a taste of this fantastic evolution right at home.
So sit back with your favorite Texan brew because things are only getting better from here! The future is bright (and delicious) for brewing in Texas – you wouldn't want to miss out on this ride now would ya? Cheers!