Vermont, your go-to destination for the most tantalizing brews! It's not just about maple syrup and skiing in this northeastern state, oh no. If you're a craft beer enthusiast, and a discerning one at that, Vermont is sure to tickle your taste buds.
The Green Mountain State prides itself on being home to more breweries per capita than any other state in the U.S. Imagine that! You're bound to stumble upon some hidden gems where brewers truly give their all into each pint they serve.
You'll find breweries tucked away in every corner of Vermont. From the heart of bustling Burlington to peaceful rural areas, these establishments offer you more than just a pint – it's an entire experience. Ready for a beer adventure? Let's dive right into exploring some of the best breweries that Vermont has to offer!
Vermont's Craft Beer Scene: An Overview
When you think of Vermont, your mind might wander to images of scenic landscapes and mouth-watering cheddar. But did you know it's also a haven for craft beer enthusiasts? That's right! The Green Mountain State has been making waves in the world of craft brewing. It's home to some outstanding breweries that are pushing boundaries and creating brews that are as unique as they are delicious.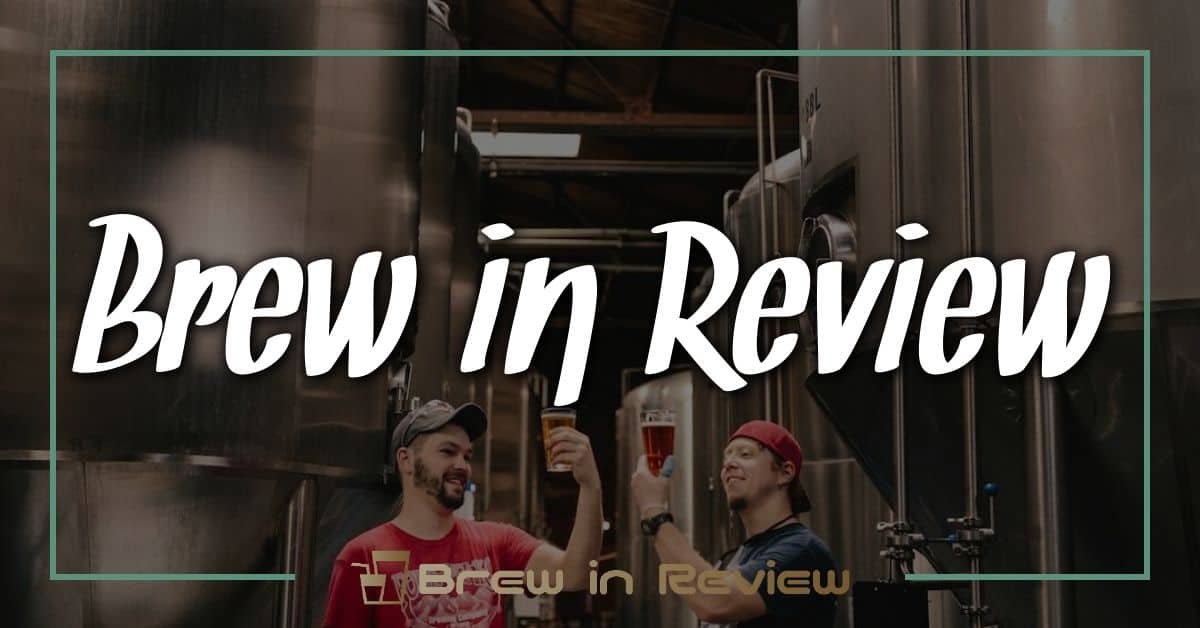 Let's delve into some numbers, shall we? Vermont boasts more than 50 active breweries. A pretty impressive feat considering its relatively small population size – about 623,000 according to the most recent U.S. census data! With roughly 11.5 breweries per 100,000 adults over age 21, this puts Vermont at the top of the list nationwide when it comes to brewery saturation.
| Population | Number Of Breweries | Breweries Per 100k Adults |
| --- | --- | --- |
| ~623,000 | More than 50 | Approximately 11.5 |
What sets Vermont apart on the craft beer scene? For starters, it's their distinct approach towards brewing – focusing on quality over quantity and local ingredients. Many praise their take on India Pale Ales (IPAs), known for their hazy appearance and juicy flavors.
And let's not forget about their creative spirit! You'll find everything from traditional brews like stouts and lagers to experimental concoctions with unique ingredients such as spruce tips or maple syrup (a nod to their state tree and famous sugaring season respectively).
Here are just a few stand-out breweries:
Hill Farmstead Brewery: Named 'Best Brewery in the World' multiple times by RateBeer.
The Alchemist: Home of Heady Topper, one of the most coveted beers in America.
Lawson's Finest Liquids: Known for Sip of Sunshine IPA which is adored by locals and visitors alike.
So there you have it! If you're a fan of suds who appreciates quality craftsmanship, local vibes, innovation or even all three – then Vermont should be on your radar. Grab your growler because this state is serving up something special with every pour!
Exploring the Top Breweries in Vermont
Now, you're probably wondering where to start your craft beer journey in Vermont. Well, you're in luck! With its rich brewing culture and variety of offerings, there's something for everyone here.
First off, let's dive into The Alchemist. Nestled in Stowe, this family-run brewery is an absolute must-visit. They're famous for their Heady Topper IPA – a double India Pale Ale that has garnered international acclaim. It's hoppy with a strong malt backbone that'll leave you craving more.
Next up on our list is Hill Farmstead Brewery. Located in Greensboro Bend, it's been named Best Brewery in the World by RateBeer not just once or twice… but four times! Their extensive lineup features everything from pale ales to saisons and porters – all crafted with painstaking attention to detail.
But don't stop there! Swing by Foam Brewers over at Burlington Waterfront for some truly innovative brews. Here's what sets them apart: they experiment wildly with flavors and styles yet manage to create balanced beers every time.
And then there's Lawson's Finest Liquids located right smack in Waitsfield offering world-class IPAs like Sip of Sunshine and Double Sunshine. These beers are highly sought after due to their perfect balance of hops and malt sweetness.
Finally, take a trip down memory lane at Von Trapp Brewing, yes from the same family that inspired The Sound of Music movie! But instead of singing tunes, they're crafting lagers true to Austrian traditions right here amidst Vermont's Green Mountains.
So whether you're an IPA fanatic or a lager lover, we hope this guide gives you a fantastic starting point for exploring Vermont's top breweries!
Tasting Notes: Specialty Beers from Vermont
Vermont, a haven for brew enthusiasts, is brimming with unique and flavorful beers that'll tantalize your taste buds. Let's dive into some of these specialty drinks!
Hill Farmstead Brewery is one place you won't want to miss. Here, their 'Edward' ale has gained quite the reputation. It's an American Pale Ale that's as crisp as it is refreshing. With hints of citrus and pine, it's like a walk in the great Vermont outdoors with every sip.
Next up, we find ourselves at The Alchemist in Stowe – famous for its Heady Topper Double IPA. This isn't just any beer; it's consistently ranked among the best in the world! It's unfiltered and packed full of hop flavor while retaining just enough maltiness to keep things balanced.
Foley Brothers Brewing also deserves a shoutout for their standout Fair Maiden Double IPA. Boasting tropical fruit notes and a solid malt backbone, this brew will undoubtedly leave a lasting impression.
Hill Farmstead Brewery: Edward (American Pale Ale)
The Alchemist: Heady Topper (Double IPA)
Foley Brothers Brewing: Fair Maiden (Double IPA)
Switching gears to lagers now – let's talk about von Trapp Brewing in Stowe. They've taken traditional German brewing techniques and given them a Vermont twist with their Vienna Style Lager. This amber-colored delight offers subtle hops paired with caramel malts creating an easy-drinking yet distinctive experience.
So there you have it – a snapshot of what Vermont breweries offer when it comes to specialty beers. Whether you're a fan of IPAs or prefer something more traditional like lagers, there's no shortage of variety here!
Remember though, tasting notes can vary greatly depending on individual palates so don't be afraid to explore these breweries yourself! Happy sipping!
Burlington's Best Breweries and What to Try There
Burlington, Vermont is your playground if you're a craft beer enthusiast. It's a city that resonates with the hum of microbreweries, each offering unique flavors and experiences. So let's dive straight into Burlington's best breweries and the must-try brews at each spot.
First up on our list is Zero Gravity Craft Brewery. This place has been brewing innovative beers since 2004 and they're not slowing down anytime soon! Their Conehead IPA, brewed with single hop variety – Citra, has gained quite a following for its tropical fruit flavor profile.
Then there's Switchback Brewing Co., founded in 2002 by Bill Cherry (not the fruit). It prides itself on using traditional techniques to create unfiltered, distinctively flavorful beers. You can't leave without trying their flagship Switchback Ale!
Next stop? Foam Brewers, located right on the waterfront! They offer an ever-changing selection of brews but if you see Lush Double IPA or The Fruit That Ate Itself (a sour ale), don't hesitate!
If Belgian-inspired ales are more your style then head over to Farmhouse Tap & Grill, which isn't just about food like its name might suggest. With a rotating selection from local brewers, it's hard not to find something you'll love here.
And lastly, we'll wrap things up with Three Needs Brewery & Taproom where the Duff Hour (yes, as in Homer Simpson) will have you saying "Mmm…beer".
Between these five stellar breweries:
Zero Gravity Craft Brewery
Switchback Brewing Co.
Foam Brewers
Farmhouse Tap & Grill
Three Needs Brewery & Taproom
You're set for an epic tour de beer in Burlington! Remember though as much fun as it sounds hopping from one brewery to another – always drink responsibly!
Vermont Brewery Tours Worth Your Time
Have you ever wondered what it's like to tour one of Vermont's renowned breweries? You're in luck, because we've got the scoop on some of the best brewery tours that are absolutely worth your time. So grab your beer-loving buddies and get ready for a hop-filled adventure!
First up is Hill Farmstead Brewery. It's been consistently ranked as one of the world's top breweries. Here, you'll find yourself immersed in their brewing process while sampling a wide range of their unique brews. The picturesque landscape surrounding this rural brewery only adds to its charm.
Next, there's no way we could talk about Vermont breweries without mentioning The Alchemist. Famous for its Heady Topper IPA, The Alchemist offers self-guided tours where you can explore at your own pace. Plus, they've got an impressive retail store with a variety of exclusive merchandise.
Another must-visit spot is the family-owned Von Trapp Brewing, inspired by Austrian-style lagers and nestled in the beautiful Green Mountains. Their guided tours offer behind-the-scenes insights into both their history and brewing techniques.
Don't forget about Magic Hat Brewing Company, known for its colorful tap room filled with quirky decor and free-flowing samples! They offer self-guided tours that allow visitors to witness the magic firsthand.
Last but not least, make sure to check out Lawson's Finest Liquids offering guided tastings led by knowledgeable staff members – an excellent opportunity to learn more about craft beers!
Hill Farmstead Brewery
The Alchemist
Von Trapp Brewing
Magic Hat Brewing Company
Lawson's Finest Liquids
Each brewery has something unique to offer – from fascinating histories to innovative brewing processes – which makes these tours well worth your time! So go ahead, dive into Vermont's rich beer culture and enjoy these unforgettable experiences.
Remember: Always drink responsibly and arrange for safe transportation after your visits!
Local Favorites: Underrated Vermont Breweries
We're diving into the heart of Vermont's beer scene, shining a spotlight on some local favorites that you might not have heard of. These gems are well worth hunting down if you're a true beer enthusiast.
First up is Lost Nation Brewing in Morrisville. It's a small production brewery tucked away in the woods, offering unique brews inspired by lesser-known European styles. They've got an impressive lineup with their flagship Gose leading the pack. The citrusy tang and light salty finish make it a perfect summer sipper.
Then there's Bent Hill Brewery in Braintree, renowned for its holistic approach to brewing. They're all about sourcing locally, even growing their own hops right there on the farm! You've gotta try their Blood Orange Double IPA – it's loaded with juicy citrus flavor without being overly sweet.
Head over to Bridgewater Corners and you'll find Long Trail Brewing Co., one of Vermont's oldest craft breweries yet often overlooked in favor of flashier newcomers. Their Green Blaze IPA packs an aromatic punch while remaining balanced and easy drinking.
Let's not forget Hermit Thrush Brewery over in Brattleboro! Known for sour beers (which aren't everyone's cup of tea), they've made tartness work wonders. Pucker up for Party Jam Passionfruit – it's sour but subtly fruity and incredibly refreshing.
Lastly, check out Four Quarters Brewing nestled in Winooski town center. They're churning out creative concoctions that shift with the seasons, keeping things fresh and exciting all year round!
Lost Nation Brewing
Bent Hill Brewery
Long Trail Brewing Co.
Hermit Thrush Brewery
Four Quarters Brewing
These underrated breweries may fly under the radar but they're brewing some seriously good beers that deserve recognition! So next time you're planning a beercation, remember to add these spots to your must-visit list!
Pairing Food with Vermont Beers: A Guide
I bet you're wondering, "What food goes best with my favorite Vermont beer?" Well, let's dip into this tasty topic! First off, it's important to know that the flavors in both your brew and your grub can either elevate or drown each other. So, keep that in mind as we embark on this culinary adventure.
When enjoying a robust stout from The Alchemist Brewery – renowned for their world-class Heady Topper – you might want to pair it with hearty dishes. Think along the lines of pot roasts or grilled steaks. The intense flavors of these meals harmonize beautifully with the complex notes of coffee and chocolate inherent in many stouts.
If you're sipping on a bright IPA from Hill Farmstead Brewery (voted Best Brewery in the World by RateBeer), consider pairing it with spicy foods like Thai curry or buffalo wings. Bold IPAs have enough hops to cut through the heat while complementing the spice.
On those sunny days when a refreshing wheat beer from Lost Nation Brewing hits just right, try having it alongside light seafood dishes or citrusy salads. These beers are often crisp and smooth, making them perfect partners for delicate flavors.
For lovers of sour beers like those from Hermit Thrush Brewery, your perfect match could be a rich cheese plate or charcuterie board. The tanginess of the beer plays well against creamy cheeses and salty cured meats.
Remember:
Stouts go great with hearty dishes.
Spicy foods love bold IPAs.
Wheat beers prefer light seafood dishes or citrusy salads.
Sour beers team up well with cheese plates and charcuteries boards.
Now isn't that something to CHEERS about? Just remember there are no hard rules here; part of the fun is experimenting until you find YOUR favorite combination!
Conclusion: The Ultimate Experience of Vermont's Breweries
So, you've come to the end of our beer-soaked journey through Vermont. You've discovered the hoppy delights and malty wonders that make this state a bucket-list destination for beer lovers. It's been quite an adventure, hasn't it?
From top-notch craft breweries to quaint local brewpubs, Vermont has proven itself as a true paradise for those who appreciate good beer. You've gotten familiar with some of the best in the business – like Hill Farmstead Brewery, renowned worldwide for its exceptional brews or The Alchemist, creator of Heady Topper which is often hailed as one of the world's best beers.
Maybe you're stunned by Magic Hat Brewing Company's eccentric styles and bold flavors or perhaps Lawson's Finest Liquids left your taste buds dancing with their extraordinary concoctions. And let's not forget about Foam Brewers, pushing boundaries in brewing while keeping environmental sustainability at heart.
Each brewery offers something unique:
Hill Farmstead Brewery: Exceptional and globally acclaimed beers.
The Alchemist: Home to 'Heady Topper', one of the world's top-rated beers.
Magic Hat Brewing Company: Known for its eclectic range and daring flavors.
Lawson's Finest Liquids: Offers extraordinary brews that dance on your palate.
Foam Brewers: Committed to innovative practices and environmentally-friendly operations.
Not only did we delve into each brewery's signature offerings but we also took you behind-the-scenes to see how these craft brewers are making waves in their field.
But hey! Don't just take our word for it. Go ahead and plan your trip! Get out there and experience these breweries firsthand. After all, isn't that what life (and beer) is all about? So here's raising a pint to Vermont – where every sip tells a story. Cheers!