Looking for the best breweries in Virginia? You're absolutely in the right place! With craft beer making waves across the country, it's no surprise that Virginia has its fair share of top-notch breweries. In fact, Virginia is home to more than 200 breweries that are just waiting for you to discover.
The Old Dominion state offers a diverse brewing scene – from mountain-view brewpubs serving farm-to-table fare and award-winning IPAs, to urban taprooms pushing the boundaries of flavor with experimental brews. And let's not forget about Virginia's rich history which seamlessly blends with its contemporary brewing techniques.
So, whether you're a local on the lookout for new suds or a tourist seeking out unique tastes – Virginia's brewery scene has something exciting for everyone. Let's dive in and explore some of these fantastic places where your pint will be anything but ordinary!
Exploring the History of Virginia Breweries
Dive headfirst into the rich tapestry that is Virginia's brewing history and you'll discover an intoxicating mix of tradition, innovation, and sheer perseverance. Let's kick off with a bit of trivia: Did you know that Virginia's love affair with beer dates back to colonial times? That's right! The first recorded brew in the state was whipped up by colonists in 1609.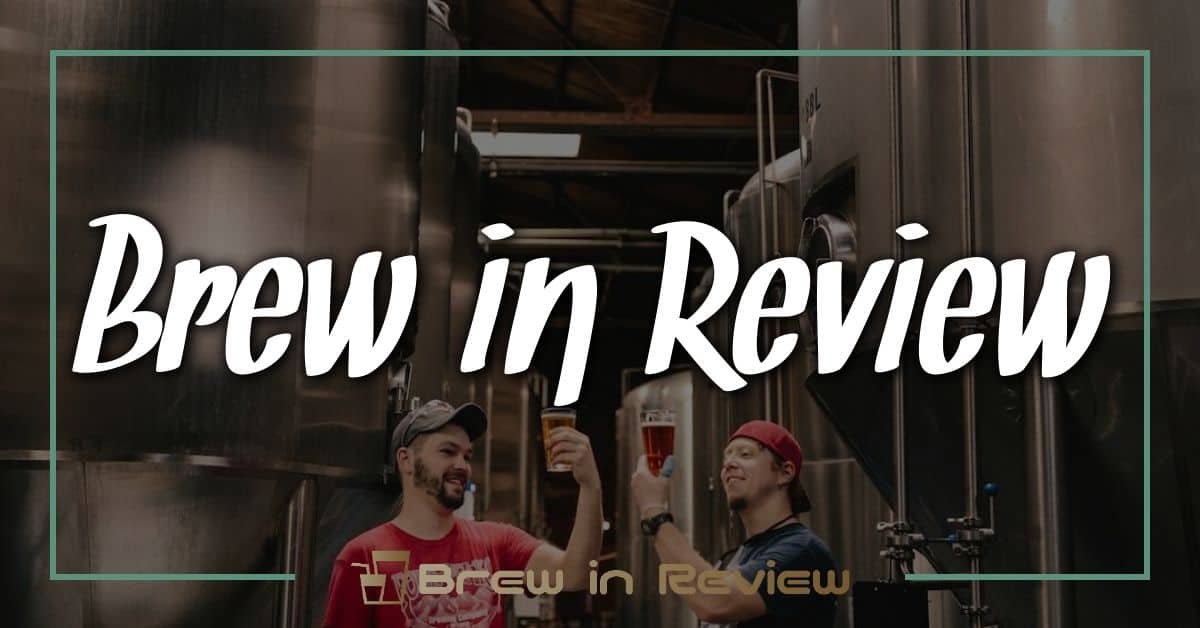 Fast forward a few centuries and there are now more than 200 operational breweries scattered across the state. Each one has its own unique story to tell but it wasn't always smooth sailing for these beer-making pioneers. There were dark days when Prohibition loomed large, casting a long shadow over Virginia's thriving brewing scene. But hey, Virginians aren't known for backing down from a challenge!
These resilient brewers found innovative ways to keep their businesses alive during this turbulent era. Some turned their hands to making non-alcoholic beverages or ice cream while others repurposed their breweries as dairies or storage facilities.
Post-Prohibition brought new life and opportunities for breweries in Virginia. The latter half of the 20th century saw a resurgence in craft beers which paved the way for today's eclectic mix of microbreweries, brewpubs, and regional craft breweries.
Here are some notable examples:
Devils Backbone Brewing Company: Established in 2008, they're renowned for their Vienna Lager which won gold at the World Beer Cup within months of opening.
Port City Brewing Company: This Alexandria-based brewery has been racking up awards since launching in 2011 including being named Small Brewery of The Year at the Great American Beer Festival.
Stone Brewing: Although based out west, Stone made waves when they opened an east coast facility in Richmond back in 2016.
Virginia's brewing history is far from finished – it continues to evolve as new breweries pop up all over the state adding fresh chapters to this ongoing tale of hops and barley. So next time you raise your glass filled with frothy Virginia-brewed goodness, take a moment to toast those trailblazing brewers who laid down roots so many years ago!
The Rise of Craft Beer in Virginia
Buckle up, beer lovers! There's been a big boom in craft brewing happening right under your noses and it's all going down within Virginia's borders. Since the turn of the millennium, there's been a major shift from mass-produced beer to locally crafted brews.
Just to give you an idea, back in 2011, there were only 40 breweries in the entire state. Fast forward to today and that number has skyrocketed to over 200! Now isn't that something?
| Year | Number of Breweries |
| --- | --- |
| 2011 | 40 |
| Today | Over 200 |
So what sparked this sudsy revolution? Well, it wasn't just about folks wanting better beer. It was also about local laws changing for the better. In fact, back in '12 Governor Bob McDonnell signed Senate Bill 604 into law which allowed breweries to sell their product on premises without having to serve food – a game changer for small scale brewers!
As this wave of change swept through Virginia, communities everywhere began embracing craft breweries as a source of local pride and economic growth. Places like Richmond and Charlottesville have seen an impressive rise in brewing innovation thanks largely to pioneering establishments such as Hardywood Park Craft Brewery or South Street Brewery.
Here are some key players who've been making waves:
Hardywood Park Craft Brewery: Known for their innovative flavors.
South Street Brewery: Their Anastasia Russian Imperial Stout is hailed by many as one of Virginia's best beers.
And these aren't just run-of-the-mill operations either. Many embrace sustainable practices including sourcing ingredients locally and even growing hops right on brewery grounds! So next time you're sipping on your favored ale or lager remember you're not just enjoying a drink – you're partaking in Virginia's thriving craft beer scene!
Top 5 Must-Visit Breweries in Northern Virginia
Now, let's take a journey to the heart of beer country – Northern Virginia. This part of the Old Dominion is bursting with exceptional breweries that are sure to tickle your tastebuds. Here's our handpicked list of the top 5 must-visit breweries you don't want to miss out on!
First up, we've got Aslin Beer Company located in Herndon. These guys have been shaking things up since 2015, serving craft beers that push boundaries and challenge conventional thinking. They're all about diversity and creativity here, so expect some seriously unique brews.
Next on our list is Ocelot Brewing Company nestled in Dulles. Their rock-and-roll inspired taproom might draw you in but their stellar line-up of IPAs will definitely make you stick around! Every sip tells a story here at Ocelot where they believe brewing isn't just science – it's an art form.
Then there's Old Ox Brewery, another gem found in Ashburn. A family-owned brewery that's all about celebrating connections, Old Ox pours passion into every pint they serve. This spot marries innovation with tradition which brings us unforgettable flavors.
Let's not forget about Port City Brewing Co., Alexandria's very own award-winning brewery! They've been named Small Brewery of the Year at the Great American Beer Festival so it's safe to say they know their beers well!
Last but definitely not least is Caboose Brewing Company, tucked away in Vienna. This farm-to-table brewery combines fresh local ingredients with traditional methods to create standout brews.
You might be wondering why we chose these specific breweries? Well, besides their outstanding selection of beers:
Aslin Beer Co., offers a variety of fun events like trivia nights
Ocelot Brewing gives back by participating in community charity events
Old Ox Brewery has accessible facilities for those with disabilities
Port City has walking tours where you can learn more about brewing process
Caboose lets you dine while enjoying their home-brewed beers
So if you're looking for a truly immersive beer experience, then these local hotspots should be right up your alley!
Best Seasonal Beers from Virginia's Finest Brewers
So, you've got a thirst for some of the best brews and you're wondering where to quench it? Well, you're in luck! Virginia's breweries boast some truly exceptional seasonal beers. From crisp autumnal ales to hearty winter stouts, there's something here that'll tickle your taste buds no matter what the weather.
Let's start with Devil's Backbone Brewing Company located in Lexington. Their popular seasonal offering, 'Pumpkin Hunter', is an absolute must-try during the fall season. This pumpkin ale is brewed with real pumpkins and spices, giving it a smooth texture and delicious flavor that will make you think of cozy firesides and changing leaves.
Then we have Hardywood Park Craft Brewery in Richmond, known for their 'Gingerbread Stout'. It's not just any stout – this one is made with locally sourced ginger and honey. The result? A beer that's rich, creamy and packed full of festive flavors – perfect for those chilly winter nights!
Swinging into springtime calls for lighter brews like the 'Maibock' lager from Blue Mountain Brewery in Afton. This traditional German-style lager has a sweet malty finish that pairs beautifully with warmer days and blooming flowers.
And let's not forget about summer! Nothing quite hits the spot like a refreshing saison on a hot day. Try 'Saison d'été' (that's "summer saison" if your French is rusty) from Port City Brewing Company based out of Alexandria. Brewed with wheat malt and spiced with coriander seeds & orange peel – it's aromatic yet light-bodied enough to keep you cool as temperatures rise.
There are countless more breweries across Virginia each producing their unique spin on seasonal beers:
Devil's Backbone Brewing Company: Pumpkin Hunter
Hardywood Park Craft Brewery: Gingerbread Stout
Blue Mountain Brewery: Maibock Lager
Port City Brewing Company: Saison d'été
What makes these beers stand out isn't just their creativity but also how they capture each season's essence so perfectly in every sip. So next time you're visiting or living it up in Virginia remember to give these seasonal offerings a shot!
Family-Friendly Breweries in Central Virginia
Looking to enjoy some craft beer while keeping the kiddos entertained? Well, you're in luck because Central Virginia is home to several breweries that cater to both adults and children. Let's check out a few of these family-friendly spots.
You might want to start your tour at Blue Mountain Brewery. Nestled in Afton, this place is known for its laid-back atmosphere and stunning mountain views. But what makes it truly family-friendly are the spacious outdoor play area and the kid-approved menu items like mac 'n' cheese and chicken tenders.
Just a short drive away, you'll find Starr Hill Brewery in Crozet. This spot not only offers a diverse lineup of award-winning beers but also hosts regular live music events that can be enjoyed by all ages. Plus, they've got an array of board games and cornhole sets to keep everyone occupied.
Then there's Hardywood Park Craft Brewery, located right in downtown Richmond. Hardywood does an excellent job balancing serious brewing with fun-filled activities for kids. Think food trucks serving up kid favorites and special events featuring magicians or balloon artists.
Blue Mountain Brewery: Afton
Starr Hill Brewery: Crozet
Hardywood Park Craft Brewery: Richmond
Now, if you're into organic farming practices (and who isn't these days?), make sure you stop by Lickinghole Creek Craft Brewery in Goochland County. This farm brewery grows its ingredients on-site – talk about farm-to-glass! Kids will love exploring the sprawling fields while parents savor one-of-a-kind brews.
Each brewery has its unique charm and appeal, making your family trip through Central Virginia's beer scene an unforgettable experience!
Virginia's Award-Winning Breweries to Check Out
Ready for a beer-venture? Well, you're in luck. Virginia is home to some of the best award-winning breweries that'll knock your socks off! You might want to start with The Veil Brewing Co. Located in Richmond, it's known far and wide for its phenomenal craft beers.
Next up, let's head over to Alexandria where we find Port City Brewing, another award-winner that's been keeping our taste buds entertained since 2011. This joint won Small Brewery of the Year at the Great American Beer Festival and has been showered with accolades ever since!
Let's not forget about Starr Hill Brewery in Crozet, which has garnered numerous awards at top beer competitions worldwide. They've got a brew for every palate from hoppy IPAs to rich stouts.
| Brewery Name | Location |
| --- | --- |
| The Veil Brewing Co. | Richmond |
| Port City Brewing | Alexandria |
| Starr Hill Brewery | Crozet |
Further south in Lynchburg you'll stumble upon Three Roads Brewing Company. They're rather new on the scene but already making waves with their exceptional take on traditional styles.
And finally, there's no way we can skip mentioning Old Bust Head Brewing Company out in Vint Hill. Known for their attention to detail and sustainability efforts, they also boast an impressive collection of medals.
The Veil Brewing Co.
Port City Brewing
Starr Hill Brewery
Three Roads Brewing Company
Old Bust Head Brewing Company
So strap on those beer goggles and get ready to dive into Virginia's vibrant brewery scene! Each of these award-winners offers something unique – whether it be innovative techniques, creative flavors or simply an unforgettable atmosphere! Don't just take my word for it though – go ahead and explore these fantastic venues yourself!
Brewery Tours: A Unique Experience in Virginia
A visit to Virginia isn't complete without a tour of its renowned breweries. Let's dive into this unique experience that's waiting for you in the Old Dominion state.
First up on your list should be Aslin Beer Company located in Alexandria. This place is a beer enthusiast's dream come true with their innovative and diverse brews. You're not just getting a pint here, but a creative expression of what beer can truly be. Word has it that their "Mind the Hop" double IPA is an absolute must-try!
Then there's Hardywood Park Craft Brewery in Richmond which offers free tours every Saturday at 3 PM sharp! Here, you'll learn how they endeavor to produce authentic, quality beers while maintaining eco-friendly brewing practices – something that'll make your beer taste even better!
And who could forget about Devil's Backbone Brewing Company? Nestled in beautiful Roseland, this award-winning brewery boasts an impressive range of lagers and ale styles. Plus, they offer guided tours where you'd get to see their brewing process firsthand.
Let's take a closer look at some numbers:
| Brewery | Location | Tour Availability |
| --- | --- | --- |
| Aslin Beer Company | Alexandria | Upon Request |
| Hardywood Park Craft Brewery | Richmond | Every Saturday at 3PM |
| Devil's Backbone Brewing Company | Roseland | Weekends |
You see, brewery tours are more than just seeing the ins and outs of how beer is made – it's about immersing yourself in the local culture, learning about sustainability initiatives these breweries undertake and tasting craft beers that'll make you savor every sip. So next time you're planning your itinerary for Virginia remember to include these amazing breweries on your list!
Conclusion: The Thriving Beer Culture of Virginia
You've made it to the end of our brewery tour! We hope you're feeling inspired by the rich beer culture that thrives in Virginia. It's clear that this state takes its brews seriously, showcasing a variety of styles and flavors from every corner.
Remarkably, you'll find over 200 breweries here in the Old Dominion. From globally recognized brands to hidden gems tucked away in small towns, there's something for every beer lover.
Here's a quick snapshot:
| Total Breweries | Globally Recognized Brands | Hidden Gems |
| --- | --- | --- |
| Over 200 | Many | Plenty |
We can't underestimate the impact of these breweries on local communities either. They're not just places to grab a cold one. They're integral parts of their towns and cities, contributing to job creation, tourism boost and fostering community spirit.
Supporting Local Economy
Boosting Tourism
Fostering Community Spirit
Virginia's breweries are diverse too. You don't have to be a hop-head or stout connoisseur to appreciate them – there's an array of offerings for everyone!
Remember how we explored traditional lagers at Devils Backbone Brewing Company? Or savored those experimental sours at Strangeways? And let's not forget about falling head over heels for Hardywood Park Craft Brewery's Gingerbread Stout!
Each brewery has its own unique charm and character, making each visit an adventure sure to delight your senses.
So next time you find yourself in Virginia with some free time on your hands, why not explore its thriving beer culture? It's got more than enough brews to keep you coming back for more. After all, life is too short for bad beer!