Beer lovers, listen up! You're about to embark on a hop-filled journey through some of the best breweries in Wisconsin. This state is a true paradise for all you beer enthusiasts – and it's not just because of the abundance of cheese to pair with your brews!
With over 200 breweries, Wisconsin offers a wide variety of craft beers that cater to every taste palette. From smooth lagers to rich stouts, there's something for everyone here. The Badger State doesn't merely offer quantity; it's also renowned for its quality brews.
Don't just take our word for it though, let's dive right into exploring these beer havens one pint at a time! Whether you're planning your next brewery road trip or just daydreaming at your desk, we've got you covered with this guide to the finest breweries in Wisconsin.
Exploring Wisconsin's Craft Beer Scene
Hey there, beer lover! It's time to take a deep dive into the Wisconsin craft beer scene. Known for its dairy farms and football team, you might be surprised that this Midwest state is also a paradise for craft beer enthusiasts.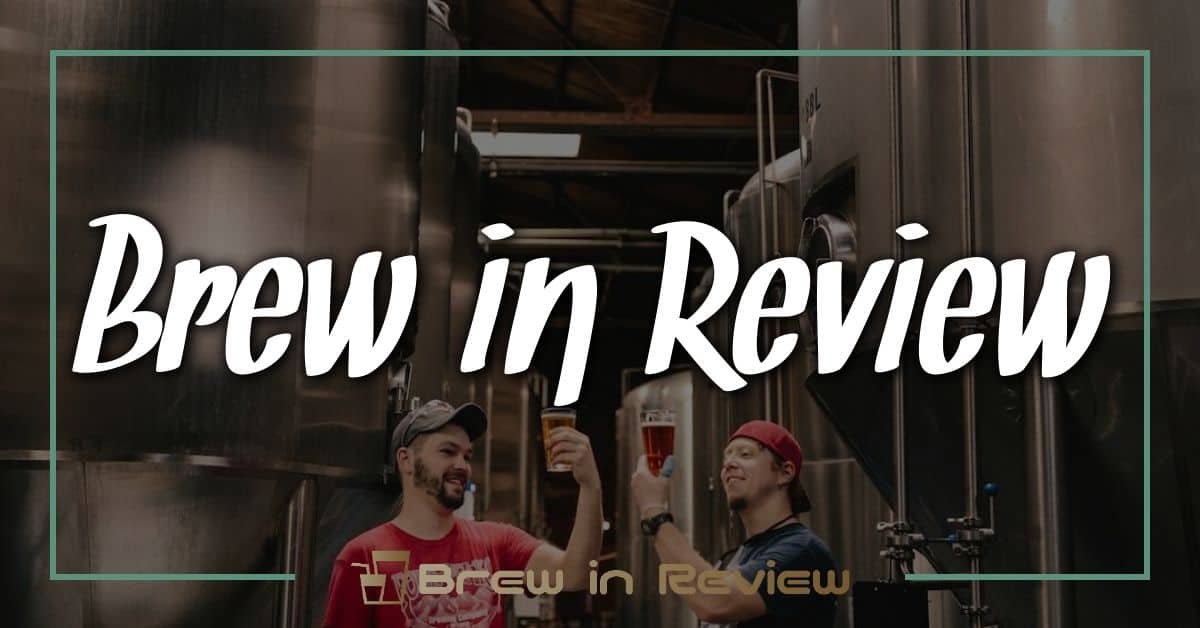 Wisconsin has over 200 breweries scattered across its diverse regions, which means there's always a new brew to discover around every corner. From Milwaukee, dubbed as "Brew City" with its rich brewing tradition, up north to Green Bay and all the way down to Madison – it's impossible not to stumble upon a place where great tasting beers are being crafted.
If you're one who cherishes quality over quantity, then let me introduce you to New Glarus Brewing Company. You've got to try their fruity 'Wisconsin Belgian Red' or their iconic 'Spotted Cow'. But here's the catch – they distribute exclusively within Wisconsin! So if you aren't from around here but want a taste of this local favorite, pack your bags because it's time for a road trip!
Now if variety is more your style, head on over to Ale Asylum in Madison. With an extensive range of options from hop-heavy IPAs like 'Hopalicious' and smooth stouts such as 'Velveteen Habit', your palate will surely have a party!
And did I mention the seasonal releases? Breweries like Lakefront Brewery in Milwaukee introduce unique flavors that celebrate each season. Imagine sipping on an Oktoberfest-style lager during autumn or welcoming spring with an organic ESB (Extra Special Bitter). Sounds good right?
Let's not forget about the smaller yet equally passionate microbreweries dotted throughout the state like Raised Grain Brewing Co., Third Space Brewing and Good City Brewing – just to name a few! They're pushing boundaries and adding their own twists which gives us more reasons why exploring Wisconsin's Craft Beer Scene should be on everyone's bucket list.
Remember though – while these breweries deserve our applause for producing fantastic beers, it's still important to drink responsibly. Here's something we can all toast: Cheers to good times and even better beers!
Top Rated Breweries in Wisconsin
So you're on the hunt for some top-notch breweries, huh? Well, you're in luck. Settle down and let's talk about the cream of the crop when it comes to breweries in Wisconsin. There's quite a variety to choose from, each offering unique flavors and experiences that'll leave you thirsty for more.
Let's kick things off with New Glarus Brewing Company – it's a can't-miss stop on your brewery tour. Their flagship beer, Spotted Cow, is so popular they only distribute within Wisconsin borders! That fact alone gives you an idea of just how sought-after this brew is.
Next up is Ale Asylum, located smack dab in Madison. They've been serving up quality craft beers since 2006 and are known for their hop-heavy lineup. Fan favorites include their Hopalicious American Pale Ale and Velveteen Habit IPA – both pack a punch of flavor!
Head over to Milwaukee next where Lakefront Brewery awaits your arrival. They've won numerous awards over the years and offer tours that are as entertaining as they are educational – definitely not one to miss!
And, don't forget about Central Waters Brewing Company nestled in charming Amherst. Their bourbon barrel-aged stout has achieved cult status among beer enthusiasts nationwide.
Last but not least is Leinenkugel's – a staple in any Wisconsinite beer conversation. Founded in 1867 by Jacob Leinenkugel himself, this brewery offers an array of year-round and seasonal brews that cater to every taste bud out there.
Here's the quick rundown:
New Glarus Brewing Company
Ale Asylum
Lakefront Brewery
Central Waters Brewing Company
Leinenkugel's
Remember folks – drink responsibly but enjoy thoroughly! These breweries work hard to put out some top-tier beers worth savoring every sip of!
Award-Winning Beers to Try in Wisconsin
You're cruising through the land of cheese, aren't you? Well, it's not just about cheddar and mozzarella here. Let's talk beer! Wisconsin has a rich brewing history that's shaped by its German heritage and love for good ol' hops. So, if you've got room on your calendar, why don't we explore some award-winning beers from Wisconsin breweries?
First on our list is New Glarus Brewing Company. You can't ignore their "Wisconsin Belgian Red". It's won more awards than you can shake a pint at! This cherry-infused wonder has bagged big ones like the Great American Beer Festival gold medal. Sip this fruity delight while touring around the brewery's Swiss-style hilltop haven.
Let's move onto Ale Asylum from Madison and their divine creation – "Hopalicious". This American Pale Ale with 11 additions of Cascade hops will make your taste buds dance. And guess what? It was named one of Draft Magazine's Top 25 Beers in America!
Here are some stats:
| Brewer | Beer Name | Number of Awards |
| --- | --- | --- |
| New Glarus Brewing Co. | Wisconsin Belgian Red | Multiple |
| Ale Asylum | Hopalicious | Named Among Top 25 |
Ever heard about Central Waters Brewing Company outta Amherst? Their barrel-aged stout "Bourbon Barrel Stout" is something to write home about. Richly flavored with notes of bourbon-soaked chocolate and vanilla, it's won accolades at festivals like Good Food Awards.
Next up is Lakefront Brewery based in Milwaukee. Their organic beer "Organic ESB" stands out among the rest as it's claimed multiple awards including gold at World Beer Championships.
Lastly but definitely not leastly (if that's even a word), there's Titletown Brewing Co.'s Johnny "Blood" McNally Irish Red which took home silver in World Beer Cup.
And before I forget,
New Glarus also offers tours filled with fun facts.
Ale Asylum promises an unadulterated beer experience.
Central Waters hosts an annual party to celebrate its bourbon barrel series.
Lakefront Brewery provides gluten-free options too!
Lastly, Titletown lets you enjoy historic Green Bay views alongside your brew.
So when you're exploring Wisconsin next time around, remember there are delicious craft beers waiting for every palate!
The Role of Local Ingredients in Wisconsin Breweries
Now, let's dive into the heart of Wisconsin's breweries – local ingredients. You see, it's not just about the brewing process and techniques. It's also about what goes into those brews. And for many Wisconsin breweries, that means locally sourced ingredients.
You might be asking yourself why local ingredients matter so much. Well, utilizing home-grown resources does a couple of things. Firstly, it supports local farmers and producers – boosting the state's economy while fostering community ties within the industry.
Secondly, it allows brewers to have more control over their product. They know exactly where their ingredients come from and how they're grown or produced. This lets them ensure quality at every step of the process.
Take New Glarus Brewing Company as an example. Their commitment to using 100% natural ingredients has made them one of Wisconsin's most popular breweries – and a lot of those are locally sourced! From barley cultivated right here in Wisconsin to native yeasts hand-harvested from their orchard – you can taste the authenticity in every sip!
Or consider Lakefront Brewery which has been making waves with its organic beers crafted entirely from locally sourced components – even down to the yeast they use!
So next time you enjoy a cold one from a Wisconsin brewery remember this – you're not just tasting beer; you're sipping on liquid gold that represents our great state's rich agricultural heritage and strong sense of community!
Brewery Tours Worth Taking in Wisconsin
If you're a beer enthusiast, Wisconsin is your playground. Let's dive into some of the best brewery tours that'll give you an up-close and personal look at the art of brewing.
New Glarus Brewing Company should be on top of your list. They've garnered a cult-like following for their "Only in Wisconsin" policy, meaning they only distribute within state lines. You'll get to see how their famous 'Spotted Cow' brew is made and even have a chance to sample it straight from the source! The self-guided tours are free, but if you want a deeper dive, there are hard hat tours available for $30 per person which offer an intimate behind-the-scenes look.
Next stop: Lakefront Brewery in Milwaukee. It's not just about the beer here; it's also about entertainment. Their tour guides are known for being hilarious, so expect lots of laughs along with your sips. For just $11, you get four 6-ounce pours and a souvenir pint glass to take home.
Up north in Ashland sits South Shore Brewery, one of Wisconsin's oldest microbreweries. Their guided tours take place every Saturday and Sunday — perfect for weekend warriors! With seven beers on tap year-round (not including seasonal offerings), there's something to suit everyone's taste buds.
Don't forget Milwaukee Ale House either! This waterfront brewery offers comprehensive tours detailing their brewing process from start to finish – all while allowing ample time to enjoy each tasting session!
Wisconsin isn't just about cheese—it's also about great beer! So pack your bags and prepare yourself for delicious adventure through these must-visit breweries.
Seasonal Brews: A Unique Feature of Wisconsin's Breweries
Let's dive right into one of the most unique and tempting features of Wisconsin breweries – the seasonal brews! Now, what exactly are these? Well, think of them as limited-time offerings that coincide with different seasons or holidays. It's like having a beer calendar where you can look forward to something new and exciting all year round!
You're probably wondering why breweries go through such trouble. You see, this approach allows brewers to experiment with various ingredients and flavors that peak during specific times of the year. For instance, spring might bring about light, floral beers while fall could introduce robust pumpkin ales. Not only does this keep things fresh for regular patrons but also attracts beer enthusiasts who enjoy trying out novel brews.
Now let's mention some real heavy hitters in the game. Take Lakefront Brewery for example. Their 'My Turn Series' is an innovative program where each staff member gets a chance to create their own dream beer which is then brewed and released seasonally throughout the year! Talk about employee engagement!
Another gem worth noting is Ale Asylum's 'Asylum Series'. This series features four specialty beers released quarterly, each designed to push boundaries and challenge your taste buds.
To give you an idea of how popular these seasonal brews are among Wisconsinites (and visitors alike), check out these stats:
| Year | Number of Seasonal Beers Sold |
| --- | --- |
| 2016 | 1500 |
| 2017 | 1650 |
| 2018 | 1800 |
| 2019 | 2000 |
Seeing those numbers climb up every year surely paints a picture on just how much people appreciate this brewing tradition.
So there you have it! With Wisconsin's rich brewing heritage combined with creative minds behind these breweries, it's no surprise that seasonal brews have become such an integral part of the state's beer culture. Next time you find yourself in Wisconsin around any change-of-season period, don't forget to try one (or more!) of these exclusive delights.
Pairing Cheese and Beer: A Wisconsin Tradition
Ever noticed how a hunk of cheddar tastes even better with a swig of pale ale? That's no accident. You see, in Wisconsin, cheese and beer aren't just food and drink—they're part of our heritage, our very identity.
Wisconsin is undeniably the land of beer and cheese. We're talking about a place that churns out more than 3 billion pounds of cheese each year! Not to mention, it's home to over 200 breweries—so you know we've got the beer department covered too.
But it's not just about quantity here. Quality matters to us Wisconsinites as well. Our state produces some truly world-class cheeses and brews that can stand up against any global competitor.
Now let's talk pairings—a true art form in these parts. A sharp cheddar paired with an IPA offers a balance between the hoppy bitterness of the beer and the creamy tanginess of the cheese. Meanwhile, stouts go beautifully with blue cheeses—the richness in both creating an indulgent flavor experience.
Here are few classic Wisconsin pairings:
Mild Cheddar & Pilsner: The light malt sweetness from Pilsner enhances mild cheddar perfectly.
Gorgonzola & Porter: Porter's chocolate undertones complement Gorgonzola's bold flavors.
Monterey Jack & Amber Lager: Amber Lager's caramel notes work wonders with Monterey Jack's buttery goodness.
So next time you're enjoying your favorite Wisconsin brew, don't forget its perfect partner on your plate—cheese! It's how we do things around here—it's a tradition…a deliciously satisfying one at that!
Conclusion: The Endless Journey Through Best Breweries in Wisconsin
You've made it! After traversing the beer-loving state of Wisconsin, you've experienced first-hand why it's considered a paradise for craft brew enthusiasts. From lagers to stouts, and IPAs to sours, your palate has adventured through an array of flavors that only the best breweries in Wisconsin can offer.
Your journey took you from Milwaukee's Lakefront Brewery with its award-winning Riverwest Stein Amber Lager, all the way to Central Waters Brewing Co. in Amherst, renowned for its Bourbon Barrel Stout. And let's not forget about New Glarus Brewing and their iconic Spotted Cow – a staple in any Wisconsinite's fridge!
Here are some quick stats that you've gathered on your tour:
| Number of Breweries Visited | Total Beers Tasted | Best Rated Beer |
| --- | --- | --- |
| 20 | 100+ | Spotted Cow |
But remember – this isn't just about numbers or names. It's about the experience each brewery offers:
The friendly bartenders who are always ready with a recommendation
The unique ambiance each taproom provides
And most importantly, those unforgettable moments shared over a pint or two with fellow beer-lovers
It might feel like the end of your journey, but really it's just another beginning. There are still countless breweries out there waiting for you to discover them! So keep exploring because each sip is a new story waiting to unfold.
Just think – what will your next favorite beer be? Whatever it ends up being, chances are good that you'll find it here, in one of Wisconsin's finest breweries.
So here's to you and your endless journey through Wisconsin's wonderful world of beers! Cheers!