Hey there, fellow beer lover! If you're on the hunt for some of the best breweries in Wyoming, you've stumbled upon just the right spot. We're about to take a virtual tour around this ruggedly beautiful state, highlighting some must-visit breweries that are crafting unique, flavorful beers.
Wyoming may be known for its stunning landscapes and wildlife, but it's got a bustling craft beer scene that's worth your attention. From long-established brewing veterans to innovative newcomers shaking up the industry, Wyoming is bursting with top-notch breweries that'll satisfy any beer enthusiast's palate.
So buckle up and get ready for an adventure because we're diving into a world where hops meet creativity. These aren't just places where great beer is made; they're social hubs where communities gather and friendships are forged over crisp pints of liquid gold. Whether you're a seasoned ale aficionado or new to the brew scene, Wyoming's best breweries have something perfect waiting just for you. Grab your bottle opener – let's get started!
Exploring Wyoming's Craft Beer Scene
Ah, there's nothing quite like cracking open a cold one after a long day. And if you're in Wyoming, you've got plenty of options to choose from! Let's dive into the state's vibrant craft beer scene.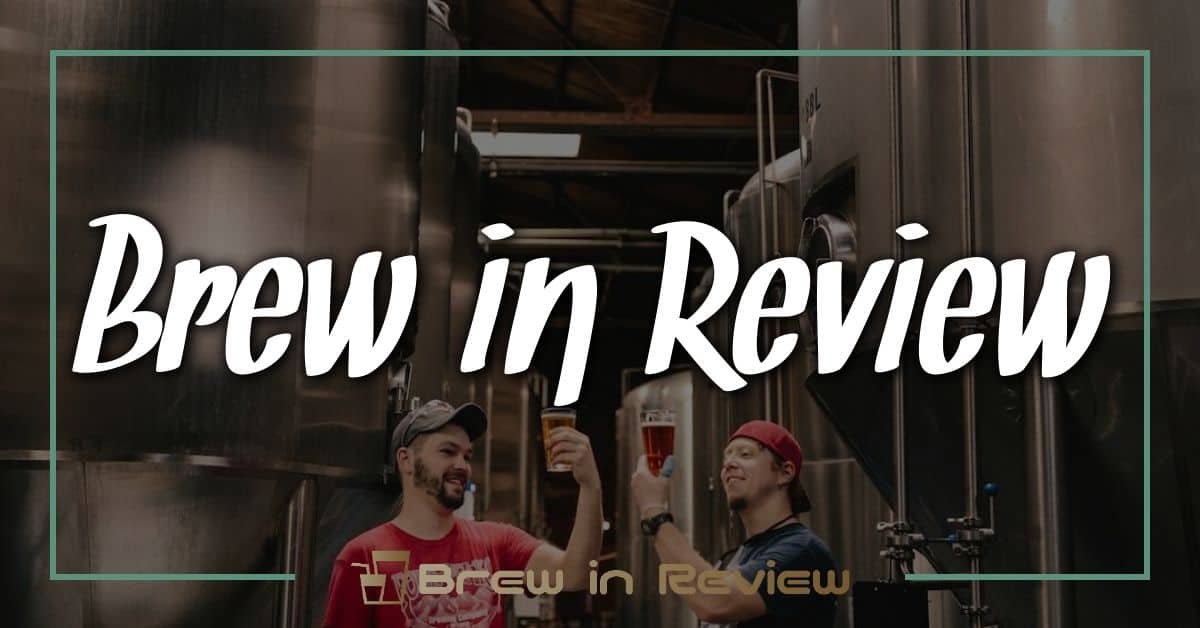 You might be surprised to learn that Wyoming is home to more than 25 breweries. That's right—this cowboy state sure knows its way around a brew kettle! From the rustic charm of Black Tooth Brewing Company in Sheridan to the hip vibe at Freedom's Edge Brewing Co. in Cheyenne, each brewery has its own unique flavor and style.
In case you're wondering about the most popular beers here, let me fill you in. Stouts and IPAs are all the rage in Wyoming. Snake River Pale Ale from Snake River Brewing and Saddle Bronc Brown Ale from Black Tooth Brewing Company have even bagged some awards!
Here's an interesting fact for ya – did you know that Melvin Brewing was named "Best Brewpub" by Men's Journal? Yep, they've got their beer game on point!
Now don't just take my word for it. Here are some stats:
| Brewery | Most Popular Beer |
| --- | --- |
| Snake River Brewing | Snake River Pale Ale |
| Black Tooth Brewing Company | Saddle Bronc Brown Ale |
| Melvin Brewing | 2×4 DIPA |
So when you find yourself thirsty in Wyoming remember – there's no shortage of quality local brews to quench your thirst! Go ahead, explore these spots and let us know which one becomes your new favorite watering hole.
Understanding the History of Brewing in Wyoming
Let's take a step back in time, shall we? The history of brewing in Wyoming is as rich and frothy as the beers it produces. It all started with German immigrants who brought their love for beer and brewing techniques to this rugged state during the 19th century. You can thank these pioneers for introducing lagers and pilsners to the locals!
By 1868, breweries were already established in Cheyenne, home to some thirsty railroad workers. Over time, prohibition laws put a damper on things but you can't keep a good brew down for long! Once those laws were lifted in 1933, Wyoming's love affair with beer was rekindled.
Now here are some cool facts:
In 1988, Wyoming had only one brewery left!
A remarkable resurgence began when microbreweries got legalized in Wyoming around 1992.
Today there are over two dozen active breweries across the Cowboy State.
Here's that information presented visually:
| Year | Event |
| --- | --- |
| 1868 | Breweries established |
| 1933 | Prohibition ends |
| 1988 | Only one brewery left! |
| 1992 | Microbreweries become legal |
| Now | Over two dozen active breweries |
It wasn't always smooth sailing though. The shift towards locally brewed beer faced resistance initially from both distributors and drinkers alike. But craft brewers weren't deterred; they knew they had something special to share – unique flavors derived from local ingredients like mountain barley and pure glacial water.
So here we are today, sipping on delicious ales or stouts at local watering holes throughout Wyoming. It's been quite a journey for brewing in this state – from German immigrant influence, surviving prohibition, tackling initial resistance to now thriving with diversity and creativity. And guess what? This story is still being written… so stay tuned folks!
Top Rated Breweries in Wyoming: A Quick Overview
Let's dive right into the beer scene of Wyoming, a state that's brewing up some serious suds. You might be surprised to learn that this cowboy country has a rich history with craft brews.
First on our list is Black Tooth Brewing Company. Nestled in Sheridan, it's become quite the local favorite since its inception in 2010. They've got classics like Wagon Box Wheat and Bomber Mountain Amber that you just gotta try. And guess what? Black Tooth isn't just loved locally – they've bagged multiple Great American Beer Festival medals too!
Moving on, we can't forget about Melvin Brewing over in Alpine. If you're all about innovative flavors and high-quality ingredients, this one's for you! Known for their 2×4 DIPA which won gold at the World Beer Cup not once but three times, Melvin is making waves nationally and internationally.
Next stop is Laramie where you'll find Altitude Chophouse & Brewery. This spot perfectly marries food and beer, creating an unforgettable experience for your taste buds. You must check out their Tumblewheat Ale or Keep 'er Movin' Light Lager while enjoying a steak cooked to perfection.
Over in Jackson Hole is the iconic Snake River Brewing – America's first ever certified organic brewery! With sustainability at its heart paired with an assortment of award-winning beers like Zonker Stout and Pako's IPA – it's definitely worth your time.
Last but not least is Rock Springs' pride – Bitter Creek Brewing which churns out traditional English style brews with a twist.
Here are these top breweries at a glance:
| Brewery | Location | Notable Brew |
| --- | --- | --- |
| Black Tooth Brewing Company | Sheridan | Bomber Mountain Amber |
| Melvin Brewing | Alpine | 2×4 DIPA |
| Altitude Chophouse & Brewery | Laramie | Tumblewheat Ale |
| Snake River Brewing | Jackson Hole | Zonker Stout |
| Bitter Creek Brewing | Rocks Springs | Traditional English Style Beers |
So there you have it – some of Wyoming's best breweries! Each offers something unique whether it's sustainable practices or award-winning beers. So next time you're planning a trip to Wyoming, don't forget to add these spots to your itinerary!
Detailed Review of Best Breweries in Wyoming
Let's dive, headfirst, into the world of hops and barley right here in Wyoming. Our first stop takes us to the charming town of Sheridan, where you'll find Black Tooth Brewing Company. They've been serving up award-winning stouts and ales since 2010. Their '1314' is an imperial stout aged in whiskey barrels that you don't want to miss out on!
Next up, we're hitting Laramie for a pint at Altitude Chophouse and Brewery. Here's where craft beer meets culinary excellence. The crowd favorite is their Tumblewheat ale; it's light, refreshing and perfect for those hot summer days.
In Jackson Hole, we stumble upon Melvin Brewing—the folks who took home the 'Small Brewpub Brewer of the Year' title at the Great American Beer Festival back in 2015. You can't go wrong with their flagship 2×4 DIPA. It's got a kick but goes down smooth!
Roadhouse Brewing Co., also nestled in Jackson Hole, gives us a blend of traditional European style beers with American artisanal brewing techniques. Their Wilson IPA carries delightful hints of pine and citrus—an absolute treat for your taste buds.
And who could forget Snake River Brewing Company? Known as "Jackson's Living Room", they've held their ground since 1994 offering an array of beers like Zonker Stout or Pako's IPA that keep locals coming back.
Black Tooth Brewing Company – Sheridan
Altitude Chophouse and Brewery – Laramie
Melvin Brewing – Jackson Hole
Roadhouse Brewing Co – Jackson Hole
Snake River Brewing Company – Jackson
There you have it—a sneak peek into some top-notch breweries right here in Wyoming! Each one has its unique charm so why not plan your next road trip around these brew-havens? Trust me; your taste buds will thank you!
A Closer Look at Award-Winning Beers from Wyoming
Wyoming, the Cowboy State, isn't just famous for its breathtaking landscapes and cowboy heritage. It's also making a name for itself in the craft beer scene! Let's dive into Wyoming's award-winning brews that have been causing a stir in the beer world.
One brewery you can't miss is Melvin Brewing from Jackson. Their 2×4 DIPA won Gold at the Great American Beer Festival not one but four times! This hoppy concoction boasts a whopping 9.9% ABV, so it packs quite the punch. If you're looking for an IPA with strong character and bold flavor, this one's your best bet.
You might be wondering about Black Tooth Brewery nestled in Sheridan. They've received multiple awards for their Bomber Mountain Amber Ale – it's got a beautiful dark amber color and rich flavors of caramel and toffee. The best part? It goes down smoothly whether you're enjoying it on a sunny afternoon or by a cozy fireplace.
And let's not forget Roadhouse Brewing Company who took home Bronze at World Beer Cup 2018 with their Wilson IPA. Named after the town of Wilson where it all started, this beer features tropical fruit notes balanced perfectly with malt sweetness.
Here are these remarkable breweries:
Melvin Brewing, Jackson: 2×4 DIPA (Gold winner)
Black Tooth Brewery, Sheridan: Bomber Mountain Amber Ale
Roadhouse Brewing Co, Jackson: Wilson IPA (Bronze winner)
Amazingly enough, these aren't all. Breweries like Snake River Brewing and Ten Sleep Brewing Company have also earned accolades on national platforms!
So next time someone says "Wyoming", don't just think cowboys or national parks… remember they also pour some pretty superb beers as well!
Guide to Brewery Tours in Wyoming
You're in for a treat! Wyoming's craft beer scene is booming and you'll find plenty of opportunities to explore the state's best breweries. Buckle up, we're going on a brewery tour!
First off, let's talk about the renowned Black Tooth Brewing Company. Located in Sheridan, this place has been serving stellar brews since 2010. Can't decide what to try? Their Saddle Bronc Brown ale is a crowd-pleaser! And guess what? They offer guided tours where you can learn all about their brewing process.
Let's hop over to Laramie now. Coal Creek TAP should be on your itinerary for its award-winning beers. The 'Dude Abides' White Russian Stout is a must-try here! On Saturdays, they organize behind-the-scenes tours that come with a complimentary tasting – how cool is that?
Next stop: Snake River Brewing in Jackson Hole. You'll love their Jenny Lake Lager or Pako's IPA if you're into more hoppy flavors. They don't usually do formal tours but are always willing to show curious visitors around when they can.
Ever heard of Wind River Brewing Company? It's based out of Pinedale and it's Wyoming's oldest brewery! When there, sipping on their Out of Order Porter seems like an obvious choice. Don't miss out on booking their comprehensive tour, which offers deep insights into their brewing methods.
Feel like heading south? Cheyenne houses the Freedom's Edge Brewing Company where you can sample some truly unique beers (think Habanero-infused!). They're keen on educating visitors too – just ask for a tour!
Just remember:
Schedule your visit ahead if possible
Be respectful during tours
Try not to get too tipsy before the end!
That was fun right? Now go forth and enjoy these awesome brewery tours across Wyoming!
How to Plan Your Visit to Wyoming's Top Breweries
So, you're looking forward to exploring the best breweries in Wyoming? Let's get you prepped for this amazing beer journey! The first thing on your list should be research. Get those fingers typing and begin diving deep into reviews, websites, and local guides about Wyoming's top-notch breweries. From the traditional Black Tooth Brewing Company in Sheridan to the innovative Snake River Brewery in Jackson – each has its own unique story and brew style waiting for you.
Now that you've got an idea of where you want to go, it's time to start planning logistics. Consider things like:
Operating hours: Most breweries have specific hours and days they are open.
Tours: Find out if they offer tours and when. Some may require reservations.
Tasting rooms: Check if they have tasting rooms or taprooms where you can sample their beers.
Food options: You'll probably get hungry after all that beer sampling!
Here's a simple tip from seasoned brewery hoppers – don't try to visit too many places in one day. You don't want your experience turning into a rush rather than enjoyment. Aim for two or three stops per day. This way, you'll have ample time at each brewery without feeling overwhelmed.
Don't forget about transportation! Driving around Wyoming is scenic but remember, drinking responsibly is key here. If everyone in your group plans on indulging, consider hiring a designated driver service or using local taxis or rideshares.
One more thing! Don't skip out on trying seasonal beers while visiting these breweries. These limited-time brews showcase the skill of local brewers with flavors often inspired by the seasons themselves – think pumpkin ale for fall trips or crisp lagers perfect for summer visits.
Finally, remember that this tour isn't just about tasting different types of beer- it's also about engaging with locals and learning more about Wyoming through its craft brew scene! So pull up a stool next to a resident at any number of these fantastic establishments and ask them what they love most about their home state's brewing culture – who knows what gems of wisdom (or new favorite beers) might come from these conversations! Enjoy every moment as you explore Wyoming through its vibrant array of breweries; here's hoping your trip will be filled with exciting discoveries and delightful sips!
Conclusion: The Ultimate Experience of Brewing in Wyoming
There you have it! Your guide to the best breweries in Wyoming. Each one with their own unique atmosphere, selection of brews, and a bit of that wild west charm.
You've seen how these establishments are more than just beer factories. They're community hubs where folks come together to share a pint and a laugh. They're places where innovation thrives and tradition is honored. Above all else, they're testaments to Wyoming's love for good beer.
Now it's your turn to venture out into the Cowboy State and experience its brewing scene firsthand. Remember each brewery has its own story waiting to be discovered:
Black Tooth Brewery – Where you can taste award-winning craft beers in a rustic setting.
Snake River Brewing – Known as Wyoming's oldest brewery.
Melvin Brewing – A place where fun is as important as the quality of their brews.
Don't forget to try local favorite beers like:
1314 from Black Tooth Brewery
Zonker Stout from Snake River
Heyzeus Mexican-Style Lager from Melvin Brewing
So grab your map (or smartphone) and set off on your Wyoming beer adventure today!
Remember, drinking responsibly is always important wherever you go. Enjoy exploring what these fantastic breweries have to offer but do so safely.
Finally, whether you're an avid beer lover or just someone looking for new experiences — there's something special waiting for you in Wyoming's brewing scene.
Cheers!